AminaHijabi


Member since 10/22/10
Posts: 1181
Skill: Advanced Beginner



Date: 5/8/12 12:47 PM

I've been working on this queen sized quilt for my sister for a year. Due to the fact that I want to do it all myself and I have a normal sized sewing machine and I sew in the living room, I decided to do it in sections, maybe not the best idea considering it's my second quilt after my formal beginning quilting class, but I still think that's the only option to finish this quilt. I'm not the best at blind hemming in normal situations, and doing finishing strips means doing a blind hem on the back with bulk on one side. I sent these pictures to my mom, she says that since it's for my sister, it's only my second quilt, the most important thing was I matched the pattern, it's really wonderful forget about whatever mistakes I made, attach the borders, bind it and move on. My husband says the same thing, that she knows I'm a total amateur, expectations are low, nobody expects perfection, I'm also doing a PhD, this has already taken a year, the mistakes really aren't that bad considering all my limitations in time, equipment, experience etc... but I get this nagging feeling that they really are that bad and I should pick out the finishing strips and try and finish them again for a third time.

full quilt top joined and quilted

as seen standing on the couch, different angle

laying out the borders (quilt is scrunched up)

detail of one finishing strip

detail of one seam (grey marks are chalk)

Learn To Sew


Member since 4/12/05
Posts: 12740
Skill: Advanced Beginner





Date: 5/8/12 1:14 PM

Pretty color. Why such a dark color for the border? Maybe it is just me, but it takes my eyes to the edge and I miss all the wonderful piecing and quilting you did. I know it makes a statement and all. Please remember, I am just a Beginner and do not know that much yet. I was just wondering why you chose the darker color for the border and not a lighter one. I hope I did not offend you. I did not mean to.

------
Bernina 630, Bernina embroidery module, Pfaff 2036, Bernina 1200DA serger, Unique Sewing Cabinet 450L

AminaHijabi


Member since 10/22/10
Posts: 1181
Skill: Advanced Beginner



Date: 5/8/12 1:28 PM

it's not that dark, I think it's also the lighting in the room since that picture was taken at midnight. the borders are very narrow so I don't think it should detract, and it's a bed quilt so the borders will be hanging off the bed. I had a hard time finding coordinating colors actually that kept some elements of the colors in the quilt without competing by being too busy. Border fabric was a real challenge for me. No offense taken. I think you can see by the pictures that I'm a beginner too also one of the border colors was in my stash, need to save money. lots of factors.

EDIT: p.s. the quilting isn't that wonderful. good thing you're looking at a distance and overall because I didn't mark the whole top with a ruler before I started quilting, so that's my best ability to sew in a straight line with a walking foot and the dinky quilting guide that came with my walking foot. tee hee. THAT mistake I know she won't care about.
-- Edited on 5/8/12 1:50 PM --

Cat n Bull


North Carolina USA
Member since 2/17/06
Posts: 4999



Date: 5/8/12 3:04 PM

How did you join the 2 quilted peices on the back?

Are the red colors the backing and border fabrics? Iguess I am not really clear about what you mean by finishing pieces?

And I think the quilt top is gorgeous! You did a fantastic job pieceing! The colors are wonderful/

------
Cathryn

AminaHijabi


Member since 10/22/10
Posts: 1181
Skill: Advanced Beginner





In reply to Cat n Bull <<



Date: 5/8/12 3:16 PM

The quilt was pieced in three sections, so the backing red is the backing of the sections, and that strip is the strip that hides the joining seam. I joined them by the machine quilting in sections (as per the book with the same name) with finishing strip method, so its an 8 layer seam, then you flip the strip over and you can either hand stitch or use a blind hem stitch to cover the seam. Here's a video.

The quilt was pieced in three sections, so the backing red is the backing of the sections, and that strip is the strip that hides the joining seam. I joined them by the machine quilting in sections (as per the book with the same name) with finishing strip method, so its an 8 layer seam, then you flip the strip over and you can either hand stitch or use a blind hem stitch to cover the seam.

Then after that I'll add the borders stith and flip, then I can quilt the borders without a whole lot of bulk theoretically. The sewing mates adjustable table I got with my Christmas/birthday/New Years money has helped me tremendously.

finishing strips, machine quilting in sections
-- Edited on 5/8/12 6:02 PM --

Cat n Bull


North Carolina USA
Member since 2/17/06
Posts: 4999

1 member likes this.




Date: 5/8/12 3:20 PM

Aha! Now I get it!

So are you asking if the finishing strips should be removed and re-done?

Which I would answer NO way! That is a really beautiful quilt!

forgot to add:
I FINALLY learned how to hand-sew to make it nearly invisible.
Make sure your needle goes INTO the fabric at the same spot, but on the other piece, it came out of. All the 'traveling" of the thread is INSIDE and hidden.

So for example on your quilt:
needle goes into finishing piece on the very edge. (for starting this means start underneath-so needle goes from backside to frontside of finishing piece)

Needle then goes into quilt back, RIGHT next to where it came out of the finishing piece. While needle is STILL IN quilt back, move it to the next spot it needs to come out, either the finishing piece or the quilt back, depending on what's the most comfortable for you.

If you come out of the finishing pieces, needle goes back into the quilt back, right there so only a timy tiny bit of thread is visible.

If you come out of quilt back, then needle goes back into finishing strip.

I used to have the thread travel on the outside, which of course you can see and it's nearly impossible for me to make them all perfectly even and uniform. Now that I learned how to make the thread do all the traveling hidden on the inside, I can and sew 10x fatser and it looks 100% neater.

It only took me 23 years to figure i out! LOL! And a video tutorial SHOWING me how o do it.
-- Edited on 5/8/12 3:31 PM --

Sorry! Took cold pills and my head is in a fog!
I FORGOT again to say that hand sewing would eliminate the need to HAVE to try to get everything lined up pefectly to machine stitch!
-- Edited on 5/8/12 3:33 PM --

------
Cathryn

Learn To Sew


Member since 4/12/05
Posts: 12740
Skill: Advanced Beginner





1 member likes this.



Date: 5/8/12 4:18 PM

I tell you lighting in person and on the screen are so different. It could be several shades lighter or darker in person.
I bet you had a hard time finding fabrics. I have been there too, and it can be a real challenge. What you are working with works nicely and you will love it. Or she will. Fabric is expensive. Don't I know it.

It is still really pretty. If she does not like it, have her send it to me.

------
Bernina 630, Bernina embroidery module, Pfaff 2036, Bernina 1200DA serger, Unique Sewing Cabinet 450L

CM_Sews

California USA
Member since 9/18/04
Posts: 1862
Skill: Intermediate



Date: 5/8/12 5:41 PM

(The link to the video isn't working, so I'm not sure what stitching method you are using for the blind hem stitch.)

AminaHijabi, I think you might be happier with a different stitch on the joining strips.

Cat n Bull described the ladder stitch, which will give you an invisible finish. Ladder Stitch on quilt binding tutorial (lots of photos).

Also, a simple whip stitch, that catches the edge of the joining/binding strip would also work well: whip stitch illustration In this case, the stitching will show slightly, but the edge of the joining strip will be enclosed in the stitch. It's less "fiddly" to do compared to the ladder stitch. Photo of quilt binding with whip stitch

And don't be afraid to press the seams on the front of the quilt where you have joined sections. That will make the joins invisible on the front as the quilt will lay flat.

You could leave in the stitching you have now: stitching on joining strips, and do either an invisible ladder stitch or a small whip stitch, then remove the hand stitches I see in the photo.

That's the only thing I might do differently. The quilt is quite lovely! You did a wonderful job on it!

CMC

AminaHijabi


Member since 10/22/10
Posts: 1181
Skill: Advanced Beginner



Date: 5/8/12 6:05 PM

I think I fixed the link.

Those aren't hand stitches. That's the blind hem stitch on my machine. I don't care much about stitches showing on the back, I'm worried more about how it looks from the front. You're all telling me it looks good from the front, so I guess it's okay?

Cat n Bull


North Carolina USA
Member since 2/17/06
Posts: 4999





Date: 5/8/12 6:24 PM

Quote: AminaHijabi
I think I fixed the link.



Those aren't hand stitches. That's the blind hem stitch on my machine. I don't care much about stitches showing on the back, I'm worried more about how it looks from the front. You're all telling me it looks good from the front, so I guess it's okay?


I did get that it was a machine stitch, and I know how hard it is to get a really good looking blind hem stitch. That's why I suggested hand stitching, it would be invisible on both sides.

It looks to me like your blind hem sticth zig zag part is facing IN towards the center of the finishing strip instead of OUT and catching the quilt back. It is VERY hard to see from the picture!

I can't see any sticthing at all on the front from your pictures. Are you saying parts of that blind hem stitch show on the front?

------
Cathryn
Printable Version
* Advertising and soliciting is strictly prohibited on PatternReview.com. If you find a post which is not in agreement with our Terms and Conditions, please click on the Report Post button to report it.
Online Class
Beginners Guide to Sewing Jackets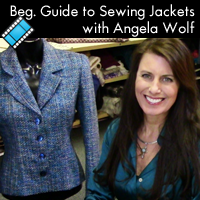 Online Class
Expert Sewing Techniques for Jackets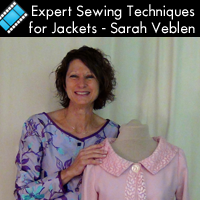 McCall's M6497

by: Saint Nolt...
Review
Margo Handbag Paper Pattern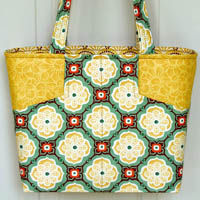 Pattern Details
Sewing Workshop Urban T-Shirt & Pants Pattern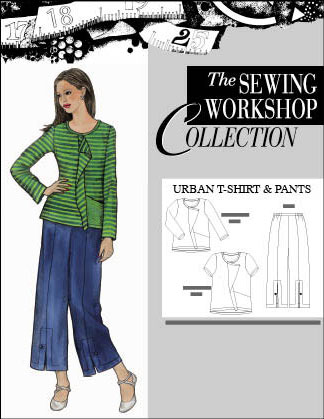 Pattern Details
Simplicity 2155

by: norie crea...
Review