ShantiSeamstressing


Advanced Beginner
Member since 6/11/10
Posts: 1669



Date: 5/9/12 12:09 PM

I'm wondering something...sorry it's kind of icky, TMI....run away if it bothers you! Anyway, we've had this house 5 years, it's got a septic system with those Infiltrator chambers versus stone-and-gravel. It was brand new when we moved in; 15 mos. later, failed, and the original engineer came out and raked out the lines and installed an air vent (he'd never put in, duh!); and said we were good to go. We're super-careful of water, use Scottissue, HE washing machine, all the right things. Well lately, maybe past 6 mos., I've noticed in one place (happens to be front or side of house, in front of or to right of vent pipe on top of roof), slight septic smell when something's being used (dishwasher...toilet got flushed...shower running - - not just running water in a sink, but those bigger things). I have really really checked and it's not coming from anywhere inside, or near the septic cover, or in/on the lawn over the leach fields. It's just "on the air" right near the front/side and only when the water's going into the system. Does it sound ominous or within the range of normal?
-- Edited on 5/9/12 12:10 PM --

TessKwiltz


Intermediate
Texas USA
Member since 9/21/07
Posts: 1592



Date: 5/9/12 1:44 PM

I have no experience with septic systems, but I once worked in a building which developed a similar-sounding smell. In that case it was found to be a leak in the vent pipe.

I feel for you, plumbing is such a PIA.

------
Tess

On threadpainting flowers: "How many colors are in a flower? ... How many do you have?" - Ellen Anne Eddy

ShantiSeamstressing


Advanced Beginner
Member since 6/11/10
Posts: 1669



Date: 5/9/12 1:47 PM

Oh it is, it is! Thanks for the vent pipe idea....now you mention that, it jogs my memory to something I read some time back about the vent pipes and if they're clogged or leaking or such.... A good tip. Thank you!

tgm and Kittys


Advanced Beginner
USA
Member since 3/8/10
Posts: 8086





Date: 5/9/12 3:36 PM

Do you see any "seepage" at all? Even just a very little bit of liquid will have quite an odor. We found out that the main sewer lid is right behind our mobile home & a tiny bit of water kept being notice...P.U. ! Since we are fairly new here (less than 4 months at the time) we did not know that it was the main pipe had small crack causing that whole issue. Who knew?! .... So if any lids are close to the area they may have a tiny crack also causing an odor. Just a thought. .................... In most places these lids are covered up I was told so you have not be able to see it even. ... I hope the problem can be corrected easily & not cost you allot of money!

------
Home of the adorable Baby & Mittee girl >^,,^<

Oh my..here we go again, no job...Sighing allot..




solosmocker


Advanced
New York USA
Member since 1/23/06
Posts: 1502



Date: 5/9/12 7:47 PM

DH and I were in a similar situation. You don't want to wait like we did to get it fixed. We fixed things two ways. First we had the tank pumped out, needed it but didn't cure the situation. Then we had Roto Rooter come in. Magic Bullet! Huge gobs of what appeared to be sheeet rock compound were taken out of the pipe to the tank. This home was new when we bought it and it is seven years old!. In our case the sewerage backed into the house eventually after having that outside "smell" for a long time. It was a nightmare. So my suggestion would be an annual pump out of the tank and call in Roto Rooter as well. And yes, it could be a failed tank.

------
http://lasewist.blogspot.com/

Fictionfan


Advanced
Vermont USA
Member since 5/19/06
Posts: 1268



Date: 5/9/12 8:03 PM

When we drilled a new well, the well guys ran the discharged ground up rock and silt down the hillside, where the wet mess settled in the area where the septic system distribution box is set. We noticed some strange, gunky stuff and that poopy diaper smell shortly afterward. The septic system guy said the tank did not really need pumping, but he did it as long as he was there. Then he looked at the box. The silt and ground up rock had seeped into the box and plugged up the lines at the distribution site. We change the lines over every year about this time anyway because the biological activity is highest as the warm weather starts. It was a simple matter of cleaning out the silt and changing the run-off to the other set of lines. Fortunately, he told us what to do instead of charging us a lot of money for his time to do it. If your distribution box is clogged up, it may be an easy fix. If you've never changed the lines over, maybe you should start doing so, having one set of alternate lines rest while the others do the work.

Another issue could be a failed mound system if the ground is too wet and doesn't perc correctly anymore. Then you get the equivalent of coal. That's bad.

The toilet at work got plugged and leaked at the base where it attaches to the floor. The seal was seeing too much pressure and leaked instead of just overflowing when we plunged the toilet. The guy who roto-rootered it said that at this time of year the trees start really growing, send shoots out that can get in the sewer lines, and that causes trouble exactly like we had. They are pretty busy right now with the spring bloom.

Our neighbor's house was missing a sewer gas trap. Also, if the trap doesn't have water in it, perhaps because it evaporates if no one runs water through the pipes regularly, the sewer gases will come up. We could smell that nasty odor every time she ran the dishwasher or a load of laundry. Their solution was a trap. I'm waiting for their mound to fail because they have never done anything to maintain it. They never mow there, and trees are growing on the mound! I know they've never changed the lines. He took out the plugs the first year and said they'd just run all 4 lines all the time.

After that, I know nothing about septic system problems.

HTH
-- Edited on 5/9/12 8:07 PM --
-- Edited on 5/9/12 8:10 PM --

------
Fictionfan

ShantiSeamstressing


Advanced Beginner
Member since 6/11/10
Posts: 1669



Date: 5/9/12 10:24 PM

Thanks so much for the add'l information! I love to research a problem and it seems to me, there can't be too much; you never know when you might need to know a different aspect. We do pump yearly, so I know that part is okay. When I have it pumped this year, I'll ask him to check some more on this aspect. It doesn't have this smell constantly...it's a fleeting thing, (not even daily), and only when a bunch of water is flowing into it, which is making me think it may be the vent pipe issue. Well, I sure hope that it's just a simple matter! (And now my husband knows why I wanted to go with city sewer vs septic.)

Fictionfan


Advanced
Vermont USA
Member since 5/19/06
Posts: 1268





1 member likes this.



Date: 5/9/12 11:12 PM

Ha! I lied. I do know something else about septic systems! Your comment about wanting city sewer vs septic reminded me of a few things that I've always known to be true, but someone used to a city sewer system might not think about.

1) floating stuff
Do you ever dump oily stuff from the kitchen or use oily bath products that go down your drains? Or maybe potato peels or carrot peels? Stuff that floats is not good for the septic system. Floating things can plug up the holes of the lines, and typically won't be digested by the nice biosystem of your tank because it floats to the top and goes off with the effluent.

2) Tampons float out the tank into the effluent,too. Big, big no-no for any septic or sewer system, actually. Never, ever flush tampons or let your friends and family do so when visiting. Tampons plug up sewer systems badly. The septic guys call them mice, because they often find them with the rooter a plugged line of a septic system or a sewer line. They do look like dead mice, btw. The sewer line at work was plugged when we moved into the building. It was 'mice'. yuck. This is why those signs in public places always say not to flush stuff like that, and why appropriate receptacles are provided. The owners are tired of having to pay for unplugging unnecessarily clogged systems.

3) Mom taught me never to use bleach for cleaning because it could kill the septic tank organisms. I don't know how much bleach you'd have to use to get damage to the system, but that might be another reason for problems. A little bleach goes a long way to kill a lot of organisms. It's the best disinfectant we have.

(Cool/TMI/Gross trivia moment: In the pre-antibiotic era, they actually infused bleach solution IV for gangrene during WWI. It worked really great! Much higher survival rate of the soldiers who got gangrene, and avoided the need for amputations. Of course, they also used maggots for necrotic tissue during the civil war in the U.S.A. Maggots only eat dead tissue, not living flesh. I understand that Eli Lilly company grew sterile maggots for medical purposes at that time. I'm glad we've had enough advances that Lilly is making pills and injectable drugs instead of selling maggots these days.)

4) Mom also taught that I should never have an in-sink garbage disposal. (Compost it instead!) The idea is not to put any more solids or undigested food waste in the septic system that might overtax the system's capacity, or to risk plugging something up. Perhaps it was also a thing about not filling the tank with any more than necessary for a large family, so it wouldn't need pumping as often.

5) I think there are products to rejuvenate the biology of the tank, basically probiotics for the septic system. I don't have any idea how well they work. Might be worth considering.

6) Well, even with these kinds of annoying problems, septic and sewer systems are much, much better than outhouses and chamber pots....

-- Edited on 5/9/12 11:21 PM --

------
Fictionfan

PattiAnnJ


Advanced
USA
Member since 12/3/06
Posts: 7450





Date: 5/9/12 11:37 PM

Use Rid-X once a month to keep the "good" bacteria working.

We use Charmin, don't know why Scott would dissolve any better.

No flushing of feminine hygiene products.

Don't use the dishwasher - waste of kitchen space, IMO.

Don't have a food disposal system, although there is a model for septic tank owners.

Don't put food down the drain, scraps into garbage bags for the refuge company to pick-up.

Have the tank pumped and cleaned every 8 - 10 years depending on the size of the tank and the number of residents in the home.

Gravel leach field, no septic tank problems, ever.

If problem persists, get a second opinion from someone in the business.

ETA - It's Spring. You may have a bird nesting in the vent pipe(s) on the roof.


-- Edited on 5/9/12 11:39 PM --

------
"Improvise, adapt and overcome." - Clint Eastwood/Heartbreak Ridge

stirwatersblue


Intermediate
Kansas USA
Member since 12/13/08
Posts: 3329





In reply to Fictionfan <<

1 member likes this.



Date: 5/10/12 3:12 AM

Quote: Fictionfan
Of course, they also used maggots for necrotic tissue during the civil war in the U.S.A. Maggots only eat dead tissue, not living flesh. I understand that Eli Lilly company grew sterile maggots for medical purposes at that time. I'm glad we've had enough advances that Lilly is making pills and injectable drugs instead of selling maggots these days.


Hate to break it to you, Fic, but maggot therapy (aka biodebridement) is, erm, alive and well these days! It's a highly effective, if unsavory, treatment for difficult-to-heal wounds like burns and diabetic ulcers.

------
~Gem in the prairie
Printable Version
* Advertising and soliciting is strictly prohibited on PatternReview.com. If you find a post which is not in agreement with our Terms and Conditions, please click on the Report Post button to report it.
Sewing Basics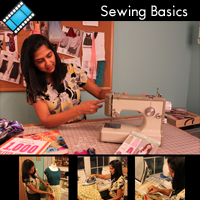 Sewing Facings and Developing Facing Patterns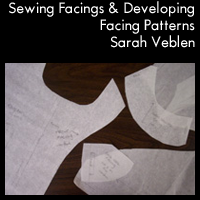 brerrabbit.com 1

by: DDisciplin...
Review
Self Drafted Pattern 265747-1002

by: butterflyf...
Review
Paradiso Designs Perfect Pillows Pattern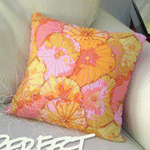 Buy Now
Sew Liberated Reading Pillow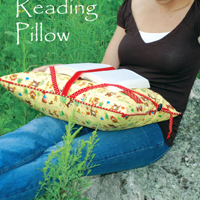 Buy Now