Blaceyda


IRELAND
Member since 3/6/12
Posts: 126
Skill: Advanced Beginner



Date: 5/10/12 4:02 AM

Hi everyone!
I've just bought my first commercial pattern to sew a dress for my niece - Simplicity 2683.
My question is about seam allowance: the pattern specifies a 5/8 inch seam allowance, and I've just measured it out on my machine throat plate, but it seems HUGE!

If my seam allowance is 5/8 inch, then when I press the seams open, the width of the seam allowance is 1 1/4 inches from edge to edge.... and again, it seems really wide.

I'm not sure if I'm explaining myself correctly, so I've adapted a little diagram:




Is this correct? It just seems (ha!) a lot more than I was expecting - but then maybe I'm used to buying clothes with serged seam edges....
Can anyone enlighten me?

CathrynR


New Hampshire USA
Member since 6/26/08
Posts: 806
Skill: Intermediate



Date: 5/10/12 4:48 AM

5/8 SA is standard on most big pattern company patterns. Normally, after sewing the seam, you finish the seam. This is done in various ways which usually result in a narrowing the SA. A wide SA is a bonus if you are fitting while you sew, allowing you some adjustment room in the seams if needed. Many sewers, myself included will use even a 1" to 1.5" SA on a muslin and then go back to a regular SA on the real garment after muslin fitting.

Blaceyda


IRELAND
Member since 3/6/12
Posts: 126
Skill: Advanced Beginner





Date: 5/10/12 7:08 AM

Thanks Cathryn! It's a relief to know it's standard SA: at school, we were taught the metric system, so I find it quite difficult to think in inches, yet most of the sewing resources I've found use inches rather than mm.
It's funny, because I've spent most of the morning researching seam finishes, and I never put two and two together to realise that the SA will narrow when I finish it...
Thanks for you help

Fictionfan


Vermont USA
Member since 5/19/06
Posts: 1321
Skill: Advanced
Body Type:




Date: 5/10/12 9:29 AM

1.5 cm = 5/8 in
1 cm = 3/8 in
More or less.
You may have been taught to use 1 cm SAs, which is easier to manipulate on curves than 1.5 cm.
Wider is better for certain ravelly fabrics and for fitting after the cut.

------
Fictionfan

Michelle T


British Columbia CANADA
Member since 8/24/02
Posts: 4616
Skill: Intermediate



Date: 5/10/12 9:38 AM

Some pattern companies use different seam allowances.

Kwiksew uses 1/4" on all their knit patterns. Burda magazine patterns have you add the seam allowance so you can decide who wide you want it to be.

Patterns printed for sale in Canada have to have metric on them as well as US measurements, French too.

------
Proud parent of a Dwight International School Honour Roll Student

PattiAnnJ


Ohio USA
Member since 12/3/06
Posts: 8127
Skill: Advanced





Date: 5/10/12 12:40 PM

Now your question makes more sense! Metric is a tad bit shorter, smaller, narrower than the US system.

"They" tried to convert us (USA) to metric, but it did not take root!

"They" forgot about July 4, 1776!

I doubt if any of our sewing is absolutely perfect. If it works for you, then be happy, don't worry!

------
"Improvise, adapt and overcome." - Clint Eastwood/Heartbreak Ridge

"Isnít it a shame in todayís world you canít tell the truth. If you tell the truth youíre abrasive. If you lie youíre charming." - Bob Huggins/College Basketball Coach

CM_Sews

California USA
Member since 9/18/04
Posts: 1907
Skill: Intermediate





In reply to Michelle T <<



Date: 5/10/12 12:56 PM

Quote: Michelle T
Some pattern companies use different seam allowances.

Kwiksew uses 1/4" on all their knit patterns. [...]


Kwik Sew uses 1/4-inch seam allowances on some of their patterns for wovens, too.

I sewed a gazillion pieces of toddler clothing from Sewing for Toddlers, 1984, and, at first, I thought the 1/4-inch seams were much too small.

Eventually, I found that one of the overlock stitches on my regular sewing machine (not a serger) gave me a perfect 1/4-inch seam and finished the seam at the same time. The blind hem foot that came with my machine did double-duty as the overlock foot (with a pin to form the stitches to prevent tunneling). It worked perfectly. A finished 1/4-inch seam works rather well, and is quite sturdy, but it does not give you any room to let out the seam for fitting.

ETA: This blog post shows multiple ways to finish 5/8-inch seams. Most methods do not required a serger: Seam Finishes Simplified, Sew Mama Sew blog

CMC
-- Edited on 5/10/12 1:00 PM --
-- Edited on 5/10/12 1:05 PM --
Blaceyda


IRELAND
Member since 3/6/12
Posts: 126
Skill: Advanced Beginner



Date: 5/10/12 1:02 PM

Thanks folks!
So am I right in thinking that a wider seam allowance is to allow for both finishing the seams and for letting out the garment?

Also, Michelle, that is interesting about the Burda seam allowances... it makes me wonder, do many companies do this? And if they do, do they tell you very clearly?

Coconuts


Michigan USA
Member since 12/2/09
Posts: 1397
Skill: Intermediate





1 member likes this.



Date: 5/10/12 1:41 PM

Yes, and they always mark pieces with SAs if they're not 5/8". Burda only does it on their magazine patterns, their printed (envelope) patterns include the 5/8" SAs. Here's a link to a blog post with photos of the pattern sheets (not my blog). You can see that they're not a usable pattern, they have to be transferred to something else for use.

lakaribane


Haiti
Member since 7/23/07
Posts: 2525
Skill: Advanced Beginner
Body Type:




Date: 5/10/12 2:15 PM

Another metric girl here! I find the imperial system very confusing myself. And I was sooo bad at fractions that I revert to metric even when I'm using Big 4 patterns (Vogue, Simplicity etc.) because it would make my head exploded, otherwise.

In my reviews, I write the measurements (usually alteration increments) in both systems as a courtesy to (and an acknowledgement of) the majority of US/imperial system using members of this website.

However, when I'm sewing, I use metric throughout.

As for Burda, I never considered this aspect but it is true that not giving seam allowances gives you the freedom to add whatever you wish.

It's the same for most of the magazine patterns I've used: La Mia Boutique (IT), Modellina (ES), KnipMode (NL), Manequim (BR) and possibly My Image and Ottobre.

@PattiAnnJ...there seems to be a contradiction inherent to what you are saying re:1776...
-- Edited on 5/10/12 2:19 PM --

------
Morphology: Petite at 1m53 (5'), Burda size altered 19 or altered 38, Big 4 size 10 or 12 depending on ease;
Alterations: Petite, Narrow Shoulders, Slim Arms, Narrow waist, Increase Back Crotch Depth. Considering: Forward Neck/Rounded Upper Back, Slight Swayback;
Style: Feminine, Colorful, Fitted, Clean lines;
Favorite Garment type: Dress;
Favorite Colors: Purple, Navy, Brown, Shocking Pink, Coral, Aqua;
Favorite Fibers, Weaves or Patterns: Cotton, Linen, Cotton Silk blend, Seersucker, Swiss Dot, Lawn, Denim, Stripes, Chevron, Window pane Plaid, Bias;
Blog : http://fashionmate.blogspot.com
Pinterest : http://pinterest.com/lakaribane/
Printable Version
* Advertising and soliciting is strictly prohibited on PatternReview.com. If you find a post which is not in agreement with our Terms and Conditions, please click on the Report Post button to report it.
Online Class
Leather 101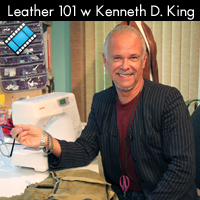 Online Class
Fun with Fitting - BODICE w Darts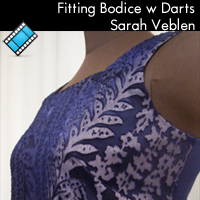 Ralph Pink Basic Swimsuit Block

by: Mantidfly
Review
Jalie 3352

by: monicawood...
Review
Sewing Workshop Urban T-Shirt & Pants Pattern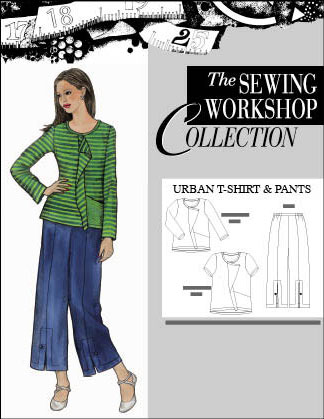 Pattern Details
Sewing Workshop Trio T-Shirt, Top & Pants Pattern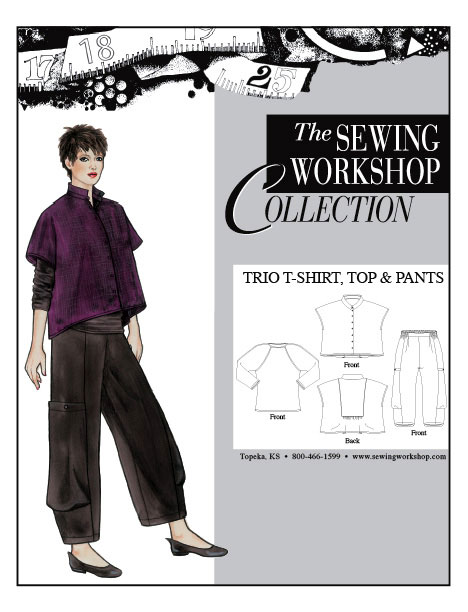 Pattern Details