agnesiam


Advanced Beginner
CA USA
Member since 9/18/07
Posts: 189



Date: 5/11/12 3:29 PM

dislike about it? I was thinking of getting an IPad --but I think it's overkill for my needs. I just looked at the Nook Color and really like it. I think it will do great for my purpose--mainly reading, some games, email, misc internet nonsense that I do. The salesgirl says I can also use Word and Excel (after getting the apps for them). So I should be good with that. Any other stuff I should know about ?

LynnRowe


Advanced
BC CANADA
Member since 3/9/09
Posts: 9178



Date: 5/11/12 3:33 PM

I first had a Kobo, and still love it...but I also have a New IPad and REALLY REALLY love it! It is heavier than the Kobo, but Is comfy to hold, fab reading options for lighting, font, etc.

Also $$$...but well worth it, IMO.

------
I heart Panzy, Pfaff Creative Performance, the sewing machine love of my life!
And Baby (Enlighten serger), Victor (BLCS), Rupert (Pfaff 2023-knits expert) Ash (B350SE-Artwork), Kee (B750QEE-Panzy's BFF), Georgie (B560-Kee's baby sister) and the Feather-Flock!

Most of all, I heart Woo (HimmyCat). Until we meet again, my beautiful little boy. I love you.

kkkkaty


Intermediate
UT USA
Member since 12/7/05
Posts: 2623





Date: 5/11/12 3:48 PM

I bought a Nook tablet a few weeks ago, and so far like it a lot! Operation is seamless, it recognizes my different wireless networks (work and home) on it's own, the book purchasing is easy (I've only done one so far), I'm excited about trying some of the magazine subscriptions (cheap, actually), and the preinstalled games are fun. Also effortlessly gets my emails for me, and the browser seems great.

I know that you see occasional discussions in the press about how this reader (tablet, phone, etc) has a gazillion apps, while this one only has a bazillion, and another has a (trivial) trillion, but now that I am into this I doubt that I'll want even a dozen. I think the app thing may be quantitatively overrated. HOWEVER, if there is one you can't live without, and the device you're buying doesn't offer it, that would probably be a deal-breaker, I suppose.

------
Viking Lily 545
Viking Ruby
Bernina Activa 210
Brother 1034d


SouthernStitch


Intermediate
LA
Member since 8/24/02
Posts: 10079



Date: 5/11/12 3:53 PM

I loved my Kindle, then gave it to my son, thinking I'd get another one. I got an ipad instead, and love it too. I have the Kindle app on it and it's great.
While it's not as great on the eyes as the ink on the Kindle is, it's not as bad as I thought it would be. However, if you really just want something to read on, then yes, the ipad is overkill, and much heavier than the Kindle. That's what I miss about mine the most.
But, since DD took and then lost my Ipod, I decided the Ipad was a good substitute for both of them!


------
Bernina 780, and 530
Juki TL2010
Babylock Evolution
Singer 403a

When life gives you green velvet curtains, make a green velvet dress.

Mary W


Advanced
PA USA
Member since 8/24/02
Posts: 63



Date: 5/11/12 4:13 PM

I have had a Nook Color for over a year and I am very pleased with it. I read books on it, play games, and sometimes use it for internet viewing. It is easy to use and fits in my purse.

JeanM


Intermediate
VA USA
Member since 6/25/05
Posts: 174



Date: 5/11/12 5:54 PM

I'm approaching a year's experience with a Nook Color, and am generally quite happy with it.

I use it for:
reading (mostly books, only a few magazines - I'm not as pleased with the magazine formatting on screen),

reading blogs/checking weather/some other web-surfing (mainly PR & Ravelry),

playing a few game apps,

keeping a few lists using a couple of different apps.

Occasionally I borrow DH's Zoom (tablet pc) - usually because I want a larger display but don't want to sit at my desktop computer.

I do have to pay some attention to battery usage - keeping the wifi on constantly (especially if I'm somewhere with no available wifi) can eat up the battery charge, and I also generally keep the brightness at the lowest setting (which is fine for most of the places where I use my Nook).

lareine


Intermediate
NEW ZEALAND
Member since 11/10/06
Posts: 1070



Date: 5/11/12 6:26 PM

I have an older generation Kindle with WiFi and I love it in every respect. There is nothing I would change and no reason for me to upgrade to anything else.

The screen quality is amazing and I can read for hours even in bright light without eye strain. There are no other distractions like email or internet browsing -- if I want those then I'll use a computer. My Kindle is for reading, not for general computing, and it has been shown that people can't focus on what they're reading if they have other distractions like email notifications popping up or Facebook right there to be checked.

The battery life on the Kindle is wonderful - I go for weeks without charging it even though I use it every day.

I bought a beautiful leather cover for mine (from Oberon Design - check them out!) which doubles the weight of it, but the device itself is extremely light and portable.

It's hard to see me changing to a different device unless something happens to my Kindle and it doesn't work any more. I imagine it'll be with me for years!

FaithM


Advanced Beginner
ME USA
Member since 2/22/09
Posts: 187





Date: 5/11/12 6:45 PM

How do you see yourself using the device? Some eReaders have limited abilities but they may be superior for the application you seek.

I did a bunch of research on Kindle options recently and determined that the eInk feature was best for me because it's the better background for reading. That ruled out the Fire model (which seemed so cool otherwise).

I am enjoying my Kindle Touch...

Fictionfan


Advanced
VT USA
Member since 5/19/06
Posts: 1268



Date: 5/11/12 11:54 PM

I'm a Sony reader. I got a 950 daily reader when they were still available because I like the larger screen and the light weight and the metal construction. I like the ability to organize my books into collections, which isn't always possible to do with other readers. I can get books from the library free. ( Library download is soon to be available for kindle, but it may be one of those transit through Amazon for the fee they charge.) I did not want to be locked into any one supplier. The only problem is that B&N ebooks don't work on Sony readers without a bit of tweaking. I found a free app that allows me to use B&N books, which have a little thing added to the end of the DRM to make it impossible to use the books from their site on non-Nook readers. I did not want backlit screen because of eye strain.

Check out mobilereads forums.
-- Edited on 5/11/12 11:54 PM --

------
Fictionfan

michellep74


Intermediate
WA
Member since 7/19/07
Posts: 2929



Date: 5/12/12 1:24 AM

I have a Kindle and love it. (I have the Wi-Fi-only one that came out about a year and a half ago.) I like that it's easy on my eyes. I have an iPad for work, but I can't see myself using it to read with the glare. It's great for other things, but I don't see myself not using the Kindle for an e-reader.


------
--Michelle

***
Blog: http://happilycaffeinated.blogspot.com/

2014 Fabric IN: 153.13 yards
2014 Fabric OUT: 88 yards
2014 Fabric Sewn: 38 yards
2014 Fabric Donated: 50 yards
pre-2014 Stash patterns used in 2014: 7
Printable Version
* Advertising and soliciting is strictly prohibited on PatternReview.com. If you find a post which is not in agreement with our Terms and Conditions, please click on the Report Post button to report it.
Altering Jackets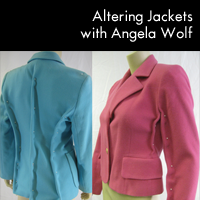 Break your Serger Out of the Box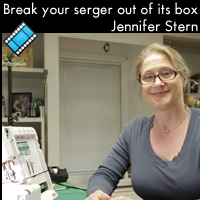 Vogue Patterns 7600

by: cocosloft
Review
BurdaStyle Magazine 03-2010-107

by: Sunkissedj...
Review
Petite Plus Patterns Walking Jacket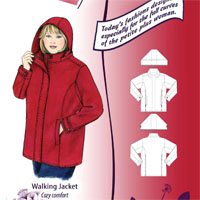 Buy Now
Victoria Jones Collection 309 Womens' Long Dress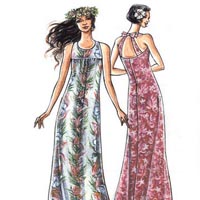 Buy Now