Mrs.Moos


Advanced
USA
Member since 11/5/02
Posts: 2511



Date: 5/13/12 1:07 AM

So I have some ITY fabric that I wanted to make soem tops out of. I decided to bind the necklines since the fabric rolls on the edges and doesnt have good recovery to do a neck band that doesn't gape. So I cut my binding strips. Starched the heck out them. The first top went ok except the stitches were tiny.The second top (same binding fabric) would not work no way no how I tried and tried but couldnt get the binder positioned, then the pressure seemed to squish the binding out from under the foot. Then I loosened the pressure on the presser foot and it looked like I was a drunk driver.
Iused the table-tape-regular Sharp Sewing binder for # 1. For #2 I used the plate plus the Janome binder from Sharp Sewing. I even switched back to the other binder but it wasn't working. I am so mad now because usually I can get this to work. I have done it with this fabric before. Now I am wondeing if I want to track down some poly ribbing to go with my poly ITY. Anyone have any ideas for me? I hate to say this but I gave up tonight!

------
Janome 6500P, Babylock Eclipse SX, Janome Coverpro 1000, Babylock BLCS, Juki 654, Juki 735, Janome 1600PDB, Brother ULT 2002D, Babylock Spirit, Brother 770

Klunky

Intermediate
Member since 8/6/11
Posts: 66



Date: 5/14/12 11:24 AM

I had one of those, and I have it at least wearable doing this: I stitched stay-tape around the wide & stretchy neck opening, then finally hand-basted it into a narrow fold-down hem...after several tries at pinning it in place followed by a foiled basting attempt. Then, before I stitched it on the machine I pressed it very well!

PS After carefully cutting it, I gave up on the bias binding. The fabric was impossible as I have done bias apps successfully on other knit fabrics with my home equipment. Starching didn't help either.

------
Klunky

Mrs.Moos


Advanced
USA
Member since 11/5/02
Posts: 2511



Date: 5/14/12 12:24 PM

This is annoying the heck out of me because usually I GET MY WAY in my sewing room. And usually I have no problems with the Coverpro. I am guessing I probably had the binding wrong side out but still-It was starched so heavily. BUT I noticed the more I handled the binding strips, the less stiff they were. Also I think I may have totally messed up one of my binders because I tried adjusting it and one piece fell off due to over loosening of screws. Not sure if I have that right either. Just really mad because I had this grand plan of cutting out 3 tops, binding all the necks and then completing them. I only have one top which may go into the wadder pile.

------
Janome 6500P, Babylock Eclipse SX, Janome Coverpro 1000, Babylock BLCS, Juki 654, Juki 735, Janome 1600PDB, Brother ULT 2002D, Babylock Spirit, Brother 770

Skye


Intermediate
NEW ZEALAND
Member since 8/24/02
Posts: 1874





Date: 5/14/12 8:41 PM

Try cutting the fabric on the length ) straight grain) rather than across the width. Since it sounds like your fabric is a PITA I would also starch it as well. I can relate to your frustration because I too hadn't had any problems until August last year and boy did it get to me. Back in control now

Been there done that with binder adjustment. Just sit with it when you have heaps of time and a nice stretch woven and adjust everythhing back in place - it is do'able

Another thought (and I haven't tried this) but you could interface with light weight knit interfacing that would stop the roll to the right side. The fabric feeding is a bit more problematic - did you have the free arm thingie slotted in correctly

------
Wellington, NZ

Mrs.Moos


Advanced
USA
Member since 11/5/02
Posts: 2511





Date: 5/14/12 11:15 PM

I actually thought about using some Wet & Gone Sticky embroidery stabilizer applied to the back of the binding but I had none at the time. I ordered some poly/lycra rib today so we will see how that goes...I had starched the beejebus out of that ITY but it seemed to flake off as the binding was handled more.
As far as the feeding....hmmmm...the free arm thingy...actually when I was using the binder plate, I had nothing there-no free arm converter-nothing. Wonder if it was getting hung up there?

------
Janome 6500P, Babylock Eclipse SX, Janome Coverpro 1000, Babylock BLCS, Juki 654, Juki 735, Janome 1600PDB, Brother ULT 2002D, Babylock Spirit, Brother 770
Printable Version
* Advertising and soliciting is strictly prohibited on PatternReview.com. If you find a post which is not in agreement with our Terms and Conditions, please click on the Report Post button to report it.
Beginners Guide to Sewing Jackets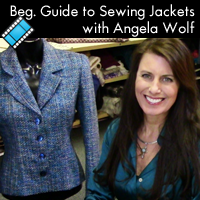 Sewing Basics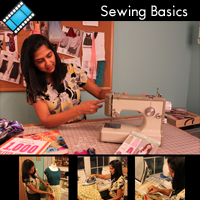 New Look 6575

by: Thomasina4...
Review
Colette Patterns Meringue

by: VeroSewsSt...
Review
Take-Along Bags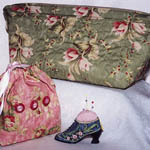 Buy Now
J Stern Designs The Tee Paper Pattern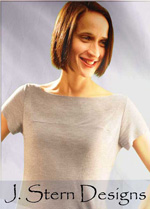 Buy Now