Char in KS


Member since 7/9/10
Posts: 499
Skill: Advanced Beginner

1 member likes this.




Date: 5/14/12 11:23 AM

In trying to help my mom find a hobby, I thought about teaching her how to sew. Originally my dad bought her a sewing machine in the 80's when she said she wanted to learn to sew after watching my grandma on day. I picked out Butterick 5581- Waverly duffle bag since it is something she can use on our weeknd vacations. Any tips for an advance beginner sewer teaching her mom how to sew?

Butterick 5581 Waverly duffle bag

a7yrstitch


Texas USA
Member since 4/1/08
Posts: 7517
Skill: Intermediate



In reply to Char in KS

2 members like this.



Date: 5/14/12 1:29 PM

You didn't mention your mom's age.

I'm 59. Not over any sort of hill, but certainly appreciating anything that will help me avoid tumbling down that hill when I do top it.

I appreciate my Fiskar's spring loaded scissors, but would for sure want to begin fresh with scissors that are comfortable and smooth operating.

If her machine does not have an automatic needle threaded, equip her with a short and long handled needle threader. Pack a small magnifying glass in yout teaching kit.

Your mom will be more encouraged if she is comfortable while sewing and (my opinion) if her new hobby doesn't create a new-to-her mess. When you get started look around her house for a place for cutting that will be higher than typical table height.

.......................

Sewing

Go over some basics. Checking to see that the needle is inserted all the way up and snug. Cleaning lint from around the bobbin area. Creating a balanced stitch and choosing stitch lengths for various aspects of the first project.

A first session might include the basics, some practice stitching and a lesson/ practice on stitching, clipping and trimming (grading) corners.

Turning each of the bag components, square corners, straps, zippers, pressing and top stitching into a lesson will carry forward to her future projects. Practicing each on scrap fabric before taking it to the project piece can prevent frustration.

..........

Zipper hint for pillows, bags and totes. Preshrink everything that might be washed, including zippers. I would not cut the pattern pieces out exactly for the top of the duffle. I would do a rough oversized cut. I like to have extra to turn under where the zipper is inserted. And, I prefer to set the zipper into the two oversize pieces of fabric and then cut out the top as one piece with the zipper already in place.

------
I have no idea what Apple thought I was saying so be a Peach and credit anything bizarre to auto correct.

MagnoliaHoney

Kansas USA
Member since 8/16/10
Posts: 245
Skill: Beginner



Date: 5/14/12 1:41 PM

Where in Kansas do you live?

Personally I won't teach my own family (well I take that back I have a sister that I would, but her and I are on the same thinking wave! And well just different then the rest of my family).

Unless your mother in extremely humble, I wouldn't do it myself. My mother is the opposite of humble, no way would I try to teach her anything, she would end up probably throwing stuff at me and calling me names.

Instead, I would volunteer to take some sewing classes with her. I can tell you though the last time my mom and I went to the fabric store together, she ended up yelling at me, and we didn't talk for a few weeks after that. But, I will say my mom I believe has some mental issues so probably other moms wouldn't be like that, I don't know.

But, Needle Nook Fabrics has some great classes, and I have a niece my mom is raising and I'm not allowed to ever tell said niece that she does anything wrong at all-I mean said niece can be throwing things in a glass store and I'm not allowed to say anything to her (has happened!), and my mom asked me to "teach" her to sew...I opted to take her to Needle Nook instead, that way Jan (the lady who teaches kids there) can tell her not to do something and it won't be on me! lol

But, that's just my experience.

------
Visit my blog http://www.heathersprairie.blogspot.com

threaddy


Wyoming USA
Member since 4/22/09
Posts: 2945
Skill: Advanced



Date: 5/14/12 1:48 PM

I tried to teach my Mother and it was hopeless. Unless there is a real drive to learn and the initiative is from her forget it. I think the suggestion to take classes with her is the best.

------
"The problem is not that there are problems. The problem is expecting otherwise and thinking that having problems is a problem." Theodore Rubin
"Life isn't about finding yourself. Life's about creating yourself." George Bernard Shaw
Dan 9:24-27

Bernina vintage and computerized, Bernina and BL sergers , BLcoverstitch (a stray Pfaff and Viking followed me home too)

a7yrstitch


Texas USA
Member since 4/1/08
Posts: 7517
Skill: Intermediate



In reply to Char in KS

1 member likes this.



Date: 5/14/12 9:25 PM

If your mom is ready and willing and interested, I'd still give it a go. My mom was close to 70 when I went to spend a month with her to teach her how to work out in the pool and to encourage her to make it a regular habit.

We had a great visit and the instruction went well. She continued on with her water exercise program and joined a water class.

If you give your mom a gentle start and if she enjoys the sewing, she may do the same; work with you, work independently and expand into a social setting for classes.

Does it really matter if she likes sewing? I don't think so. If you help her get started and she enjoys sewing, super. If she doesn't, I bet the two of you will have fun spending time together exploring things one by one until you find something that appeals to her.

Again, don't know your mom's age, but this is one part of your relationship that can be more about being friends.

Best wishes.

------
I have no idea what Apple thought I was saying so be a Peach and credit anything bizarre to auto correct.

heathergwo

California USA
Member since 11/14/11
Posts: 958
Skill: Advanced Beginner



Date: 5/14/12 11:17 PM

I'm with a7yrstitch.

Start with a basic lesson about the machine and just practice a few stitches, threading the machine, changing bobbin, etc.

Then make a simple project like a pillow or sewing machine cover or something simple with lots of straight seams, no zippers, etc.

If she's still enjoying it and you haven't pulled your hair out yet, then move onto the duffle when she's had a little more practice.

If she likes it, but you're not feeling the teaching role, and you have a Joann's near you, I'm sure they have classes as well and usually for pretty cheap. In fact, they often have days where you can sign up for classes at half price! I took the 101 class there and learned a lot!

Hope it works out well for the both of you!

------
Brother Innovis 1250D
Babylock Enlighten
Singer Curvy 8763
Brother 1034D
Janome 385.19606
Brother 2340CV

ZugZug

Texas USA
Member since 1/4/12
Posts: 36
Skill: Beginner



Date: 5/15/12 4:05 AM

I could never teach my mother anything. I would end up like a previous poster stated and have things thrown at me, names called and in the end be very angry myself. Now my mother-in-law is a different story. I have actually started showing her a few basics regarding quilting. But I know I am not a good teacher, I tend to skip explanations that are vital to most people and my way of "thinking" things out is not the same as most people. Therefore I have signed my mother-in-law up for some basic classes, which I will be taking with her. It will give us a good amount of time to just share in each other presence, as well as teaching us both something. I am a firm believer that I can always learn something, even if it is regarding an activity I do every day. Somewhere someone has probably found an easier, quicker, or nicer way of doing whatever it is, and I am a glutton for knowledge.

So I think you would possibly do as all the previous posters stated, introduce her to the very basics and then also sign up for a class together, it might possibly put her more at ease if someone she knows and loves is there in class with her. just my $0.02

Kayabunga

Member since 1/21/10
Posts: 159
Skill: Advanced



Date: 5/15/12 9:46 AM

I'm with MagnoliaHoney ... don't even go there. Mothers and their children have a unique and complicated relationship at best ... you have to remember, they knew us when we did really stupid stuff on a daily basis and now we're going to tell them what to do ... that never goes well

... I think you will have a wonderful time with your mom if you two sign up for sewing or quilting classes and both of you are students. Plus no pressure for you, just sewing ... sounds like a lot more fun to me.

fabrictherapy

Georgia USA
Member since 12/22/10
Posts: 341
Skill: Advanced



In reply to Kayabunga

Date: 5/15/12 9:51 AM

I would pay for her to take basic classes so she can enjoy the hobby. I ended up doing that for my mom to take a basic computer class, so I would not get calls at 1am going "hi I deleted the dos, since we now have windows calls..."

If you do decide to teach her, I agree stick with a basic project like pillows.
Printable Version
* Advertising and soliciting is strictly prohibited on PatternReview.com. If you find a post which is not in agreement with our Terms and Conditions, please click on the Report Post button to report it.
Online Class
The Contemporary Couture Jacket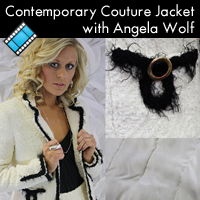 Online Class
Understanding Sheer Fabrics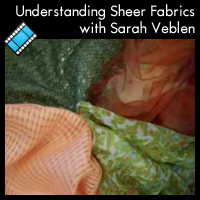 BurdaStyle Magazine 11-2007-106

by: inkstain
Review
Vogue Patterns 8795

by: sweetchics...
Review
You Sew Girl Adult Hats Pattern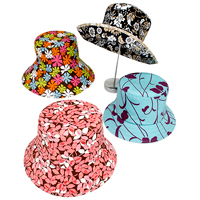 Pattern Details
Sew Chic The Tia Dress Pattern (ln1312)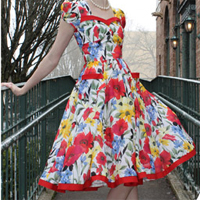 Pattern Details