Wow--I must be really brainless today, because this is completely stumping me. I'm trying to cut out
Butterick/See&Sew 5511
, view A (turtleneck/tunic), and I have no idea what this cutting diagram is telling me to do. Normally with such a simple pattern (just 3 pcs) I wouldn't even consult the diagram, but I'm still pretty inexperienced with knits and don't want to do something boneheaded and ruin the pieces by cutting them out wrong.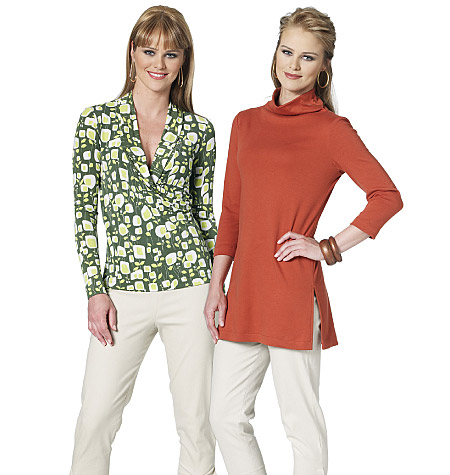 Here's the diagram:
The front and back pieces are supposed to be cut on the fold (which makes total sense)... but I'm not wrapping my brain around *how* they have the fabric folded. How is there a fold at the top AND bottom of the diagram, with the selvages at one end?
Can I just lay out the fabric folded lengthwise/selvages together, and put the bodice pieces on the fold? Or is there a direction of stretch that I'm not taking into account? (I'm working with French terry.) Or am I supposed to lay the fabric out flat, wrong-side up, and then fold both sides toward the middle?
Help? Was really hoping to get this cut out this afternoon (Wed.).
Thanks!!!
------
~Gem in the prairie