fast

Beginner
ROMANIA
Member since 5/20/12
Posts: 4

2 members like this.




Date: 5/20/12 7:20 AM

Hello everyone!

My name is Laura. I intend to go to a sewing course this fall.
I've heard that Singer is a good sewing machine but I don't know which model to buy. I have decided to buy a Singer 7463 Confidence (Computerized Sewing Machine) in the next 6-8 weeks. What do you think about it? Is there other sewing machine you'd recommend me?

If you have any advice regarding which machine to buy feel free to drop me a message as I have no experience in this field as it's not my profession.

My purpose on the long run: I plan to sew (in my free time) lots of clothes for very, very poor children.
This is the second year consecutively since I volunteer for an international organization who assists children coming from very poor families in my area.

Looking forward to your response!

Kind regards,
Laura

Marie367

Intermediate
Ohio USA
Member since 5/28/11
Posts: 2896





1 member likes this.



Date: 5/20/12 9:00 AM

Hi Laura, welcome! What a great goal you have with your sewing! I can't speak about the Singers. Some Singers are very good machines some are very bad. Did you check the reviews here? There is a whole section of the board devoted to sewing machines. I would encourage you to look at Janomes. I have owned two now and love them both. The price point is similar and they are excellent machines. They make several less expensive models with adjustable foot pressure (I think a much if you will be sewing garments) as well as lots of features. I would also encourage you to go to some dealers-they have machines that are reasonable and you might find something you would love-you would also have support if something goes wrong. Hopefully some of the happy Singer owners will answer as well.

lisalu


Advanced Beginner
Georgia USA
Member since 10/5/08
Posts: 2309





2 members like this.



Date: 5/20/12 9:09 AM

Hi Laura, rather than steer you toward a particular machine (I prefer older, vintage models myself) I just want to comment on your worthy project of sewing clothing for needy children. How special it will be for them to receive new clothing, handmade especially for them!

I am wondering if you might find someone to donate a machine to you for the purpose you have in mind. If you were nearby, I would find a machine for you! (But I think the cost of sending one overseas would be prohibitive in addition to the fact that it would not be compatible for the electrical outlets there.)

Maybe the organization you work with can help you find a donated machine to get started. Once you have learned to sew and have some experience, then you will have a better idea of the exact type of machine that will best suit your needs before you buy one.

Good luck with your endeavors.



------
Jim (Singer 301), Margaret (Singer 201-2), Betty (Singer 15-91), Bud (Singer 503), Kathy (Singer 221), Liz (Singer 221 Centennial Edition)
http://runningstitches-mkb.blogspot.com/

PattiAnnJ


Advanced
USA
Member since 12/3/06
Posts: 7829





1 member likes this.



Date: 5/20/12 10:23 AM

Here is an overview of the machine you are considering.

It should serve the purpose you have in mind.

I, also sew as a volunteer on a less expensive Singer. New and not used or vintage. As long as you learn to use the machine first, there should be no issues.

When you get your machine, sit down at the machine with the manual. READ AND APPLY. No skipping or relying on just pictures. This method of testing as you go will help you to quickly learn the basics of the machine.

With a new machine you have a warranty should there be a problem.

------
"Improvise, adapt and overcome." - Clint Eastwood/Heartbreak Ridge

Courtney Ostaff

Intermediate
West Virginia USA
Member since 11/23/10
Posts: 664





1 member likes this.



Date: 5/20/12 1:21 PM

I suppose, first you have to decide what you want to sew, and then find the cheapest available machine that will easily do that.

What I have found is that with a cheaper (old Singer) machine, it takes more trouble for it to do the things I want to do...which means that I do less sewing.

A couple of years ago, when my daughter was still a toddler, I figured out that I'll be altering her clothes for the rest of my life (90%ile in height, 10th percentile in weight). So, my husband bought me a nice Janome -- I got it at the end of the year, when they were discontinuing the line, for $350, for an $800 machine.

It does EVERYTHING I want in a sewing machine:

1) it sews through six layers of denim without a hiccup (great for hemming or putting in darts)

2) it automatically adjusts the tension so I don't have to fuss with that (my number-one pet peeve)

3) It's got a one-step buttonhole.....

those were key items for me.

If you're planning on buttons in clothes (and I would do that, for ease of making clothes for kids), then a one-step-buttonhole will save you tons of hassles.

JeanK


Advanced
Member since 2/15/04
Posts: 78





1 member likes this.



Date: 5/20/12 2:26 PM

Your plan is admirable, Laura. Community service is so rewarding.

I don't know anything about the machine that you're thinking of purchasing, though I see that others who replied have had good experiences with newer Singer machines. I teach a beginning sewing class to which students bring their own machines. Some students own newer Singers, both mechanical and computerized, and unfortunately, they have been some of the most problematic machines. I myself own 3 great Singers that were made in 1937, 1951 and 1958. They will all outlive me.

My thoughts are these: A computerized machine at this price level may not hold up for the long haul. I would consider a basic mechanical machine - generally fewer part failures and far less expensive to replace than on a computerized machine. Most brand names offer decent mechanical machines if you plan to spend $200 +.

I agree with others, though, that if you can find a donated machine (and hopefully have the help of someone who knows sewing machines), that would be the best way to start.


PattiAnnJ


Advanced
USA
Member since 12/3/06
Posts: 7829

1 member likes this.




Date: 5/20/12 3:17 PM

fast (member who posted question) is located in Romania and may not have all the options available to the rest of the world.

------
"Improvise, adapt and overcome." - Clint Eastwood/Heartbreak Ridge

beauturbo

Advanced
California USA
Member since 5/2/09
Posts: 3980





1 member likes this.



Date: 5/20/12 5:01 PM

I think I would go find some people that sew in your town or local and see what they are using most often to sew with. And just what they like there, and how easy it is for them, to keep all thier sewing machines running there, not just any one kind of them at all. Also talk to the organization that you volunteer for, and see what they suggest. I like all sewing machine, decades old or brand new and computerized, (each one for a different neat reason too most times) but it's much easier to take care of your own machine if you live out in the middle of no where perhaps and not in a large city, if it's an old one, and everyone just everywhere (including a lot of people like all the Mother's and Grandmother's all know how to do that, and can show you) and maybe not so much if it was all more sealed up, and computerized instead, and if you were buying it more romotly just by mail instead. Because then, what if it does not work right, or what if you need a part or what if just anything? But this is coming from the USA, not where you live at all. So just ask where ever you get a machine from, about all that kind of stuff.

I do think it would be eaiser and faster to sew lots of clothes for very poor children, especially if they had lots of button holes in them, if you had a computerized machine, that you just stuck the button in the back of the sewing machine foot and sewed it out. Also I do think the clothes would last much longer and through more wearings if you had a quick way or the quickest way to finish off all the seams inside. If you only have some old kind of straight stitcher only, you can always line them, or maybe pink the edges, or maybe do a french seam, but all that kind of stuff takes a long time to do, and I think not very conductive to just getting lots of stuff done, (in sheer bulk of lots of stuff) real fast either, if quantity counts in time at all.

I do read Burda sewing magazine, and it seems to me, there are lots of budding clothes designer's or fashion study kind of students in Romania too, and a lot of them seem to have newer more computerized machines too, so I would not totally count that out at all. But I would check with some existing sewers in your area about stuff like that too. Then just get and use what ever kind of machines, they happen to like and can keep running easy there.

nancy2001


Advanced
Alabama USA
Member since 12/3/05
Posts: 6441





Date: 5/20/12 8:12 PM

I haven't tried the Singer Confidence 7463, but a couple of weeks ago I tested the Singer Curvy 8763, which is roughly similar in price and features to the 7463, and I didn't think it was very good.

------
No sewing project is ever a complete success nor a total failure.

fast

Beginner
ROMANIA
Member since 5/20/12
Posts: 4





Date: 5/22/12 9:09 AM

Quote: Marie367
I would encourage you to look at Janomes.
I would also encourage you to go to some dealers


Hi! Thank you for your reply! I'll have a look at Jenomes. It's the first time I hear about these sewing machines.

Printable Version
* Advertising and soliciting is strictly prohibited on PatternReview.com. If you find a post which is not in agreement with our Terms and Conditions, please click on the Report Post button to report it.
Online Class
Leather 101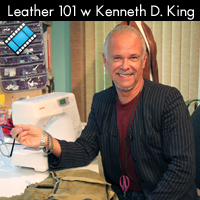 Online Class
Clone Your Favorite Garment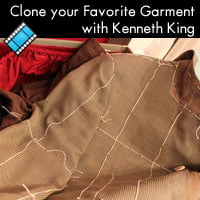 SewBaby Animal Wrappers Pattern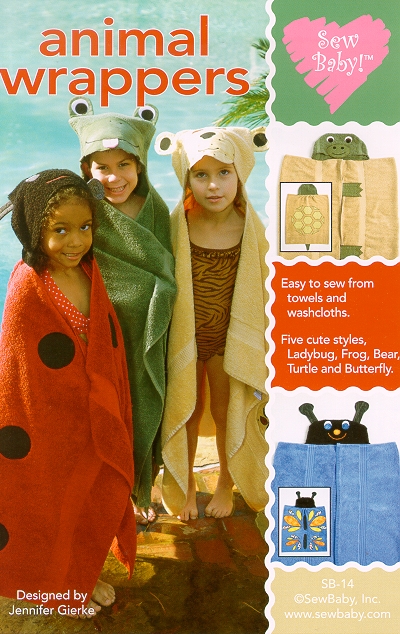 Pattern Details
Petite Plus Patterns Yoked Blouse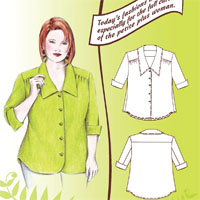 Pattern Details
Other My Childhood Treasures

by: HOWsMom
Review