doxieluvr


Pennsylvania USA
Member since 1/18/08
Posts: 24
Skill: Beginner



Date: 5/21/12 7:52 AM

Good morning everyone. I hope you can help me.

The death of my washer is near and I'm beginning the daunting task of wading through the myriad of washing machine reviews on the various sites. I wanted to solicit your opinions on your own washers and would appreciate your guidance. I have ruled out the front loaders, as I would prefer to not have to take out a second mortgage on my home for a washer/dryer combo. I also tend to use the top of my washer/dryer as a "landing" area and those front loaders seem so tall….

So, that leaves us with the top loader…and I'm seeing two versions: the good old center agitator model and the new HE models. I love that big drum on the HE models…but I'm reading reviews which complain about the clothes not getting clean, the clothes coming out wrinkled, inadequate water levels, the bearings on the tub wearing out, etc.

I do at least one load of wash daily, and 2-3 days a week I will do 3 or 4 loads. My washer gets a good workout. I'd like something with a large capacity drum which would fit some bulkier items like a king comforter. And of course something that gets the clothes clean, the primary objective, in my opinion, of a washing machine.

I would really appreciate your opinions, experiences, positives and negatives. Thank you!

Sue


Carol Mendoza


Louisiana USA
Member since 5/1/06
Posts: 878
Skill: Intermediate
Body Type:




In reply to doxieluvr

Date: 5/21/12 10:56 AM

I can tell you from my experience, that I had one of those HE top loader washers and my problem with it was that it would get out of balance...a LOT! It had this little beeping thing that would happen when it would go out of balance and try to re-balance itself. It drove me NUTS. It would sometimes take me hours to get one load to finish. If first started with jeans, then it progressed to loads of towels. That big tub would let you put lots in there, but it really didn't work well with large loads. So after dealing with that for over 2 years, I went to Lowe's and purchased me an old time center agitator Maytag washer. I've had it now for about 4 years and not one moments trouble.

BTW - I called the repair people many times for repairs because I was sure that there was something wrong with it and of course when they were there it would run through the cycle perfectly!

Good luck in your search.

------
Bernina 780; 440QE; Vintage 121; Babylock Evolution


skae


Member since 4/23/07
Posts: 3639
Skill: Advanced



In reply to doxieluvr

Date: 5/21/12 11:07 AM

Any front loaders are great. I have a magtag one. Love it.

------
Ecclesiastes 11:7,8 Nothing on earth is more beautiful than the morning sun. Even if you live to a ripe old age, you should try to enjoy each day, because darkness will come and will last a long time. (CEV)


ShantiSeamstressing


Member since 6/11/10
Posts: 2099
Skill: Advanced Beginner



Date: 5/21/12 11:37 AM

I myself did literally hours of research on the HE front loaders before buying one. Literally hours! Fact is, I got an online Consumer Reports subscription just for that purchase. (Much cheaper than the cost of the washing machine.)

To distil for you the main points I discovered with the trouble with front loaders:
1) too much detergent - don't fill to the max line; don't use the detergent bottle's recommended amounts; stick to between 1 - 2 tablespoons only of the HE detergents

2) fabric softener - don't use it and if you want something safe use white vinegar instead

3) leave the door open so it can't develop mold from any leftover water residue

4) use your machine's recommended periodic cleaning cycle - mine is once per month, and it's just hot, hot water that takes off any residue there might possibly be

5) pull your clothes out as soon as done, don't let them sit there and then get them 30 minutes or an hour later

I myself have an LG front loader and I am so happy with it! ::whisper:: Sshhh! I'm even happier than if I had a Featherweight.

It hasn't ruined any clothes, but is has done a great job of getting things cleaner than a regular top loader. I think most of the ruined clothes problems occur with the HE top loaders, from my reading. Also from my reading, it appears that in Europe, front loaders are common place and have been for years. I'm glad we're finally jumping on the bandwagon, because 11 - 13 gallons of water versus 40 - 60 is just far too wonderful a change for me not to make.

(As for being taller...mine is less than an inch taller than my former regular ol' top loader that used to sit in its place. I didn't get an HE dryer because my ordinary one is going strong and is a heavy duty model anyway, and already is energy-efficient.)

It'll come with a warranty, and I also got a 4-year extended warranty through Home Depot (which is where I bought mine).

Let us know if you do buy one. I'd be so excited to hear about it.

PattiAnnJ


Ohio USA
Member since 12/3/06
Posts: 8428
Skill: Advanced



Date: 5/21/12 11:50 AM

Maytag Bravos. No agitater means larger capacity, which means (for me) fewer loads.

PS: It's a top loader!


-- Edited on 5/21/12 2:49 PM --

------
"Improvise, adapt and overcome." - Clint Eastwood/Heartbreak Ridge

"Isn't it a shame in today's world you can't tell the truth. If you tell the truth you're abrasive. If you lie you're charming." - Bob Huggins/College Basketball Coach

allycovey


Arkansas USA
Member since 11/16/07
Posts: 1779
Skill: Intermediate



Date: 5/21/12 11:51 AM

I have a samsung front loader. I have had the set for two years. The only trouble i have had is my fabric or sheets getting wadded up in a ball and not getting dry in the dryer. My. Clothes smell so good i get compilments all the timeline. Even after something has been in my stash for a month i will pull it out and the fabric smells so good while i am worki.g with it.


a7yrstitch


Texas USA
Member since 4/1/08
Posts: 7044
Skill: Intermediate



In reply to doxieluvr

Date: 5/21/12 1:28 PM

I tried something called a Calypso that was a HE top loader. Sears had a promotion at the time that included a lengthy no hassle, fully refunded return, if it wasn't satisfactory. It was horrible. Sheets and large pieces of fabric ballooned up, with air pockets, above the water line. Some areas didn't get cleaned. Other areas had rings of residue around the base of the various air pockets.

With the combination of up and down agitation and the air pocketed items rising higher in the tub than the average water setting of the load, there was constantly a hard to remove scum and lint line towards the top of the tub. Typically a washer self cleans a lot of that but the water efficiency of the machine and the up and down agitation combined to defeat the machine's self cleaning feature.

The Calypso went back to Sears. Fortunately they had just received their first Sears branded Whirpool Duets HE machines. A front loading masterpiece.

Positive front loader experience....

Evan without the stand, easier on my sometimes tricky back.
Top makes nice flat folding surface.

Quiet, very quiet, with the exception of the end of the spin cycle. If it is set to extra high it reassuringly sounds like a miniature jet taking of while it spins out every extra drop of moisture.

The steam from hot water stays in the machine-this is very important in our hot and humid environment. We have to air condition at least six months out of the year. Containing the steam and reducing drying times represent additional energy savings (and comfort).

Clothes are super, super clean. You will notice a difference the first time you wash a batch of towels.

My machine prefers liquid over powder. If I use powder, I put it in the machine, not the dispenser.
I only use vinegar in the rinse cycle so have no experience with softeners.
Love the sanitize function on my machine.

Since I read about mildew problems, I open the door all the way immediately after a load and leave it slightly open most other times.

There have been a handful of times when the machine got a little unhappy. I've avoided service calls by finding the reset code online. Works like a charm. I keep a copy attached to the side of the machine with a magnet.

Have not washed anything by hand since purchasing this machine. The underwire bras and other delicate items just get tossed in the machine.

We started married life with a top of the line Whirlpool top loader. After 17 years of rough and tumble family use we sold our home with the washer to a young couple that requested we leave the appliances. We replaced with the same and were disgusted that the new top loader died after just eight years of comparatively minimal use since it didn't have to suffer through daily loads of little boy jeans. Tried the Calypso. Keeping our fingers crossed with about 11 great years with the front loader.

We had one scare with leaking. Turned out that the plumbing drain stack needed to be cleaned. Front loaders can pump out a lot of water very fast.

------
I have no idea what Apple thought I was saying so be a Peach and credit anything bizarre to auto correct.

GBK


GERMANY
Member since 12/24/07
Posts: 900
Skill: Intermediate



In reply to ShantiSeamstressing

Date: 5/21/12 1:30 PM

Quote: ShantiSeamstressing
Also from my reading, it appears that in Europe, front loaders are common place and have been for years. I'm glad we're finally jumping on the bandwagon, because 11 - 13 gallons of water versus 40 - 60 is just far too wonderful a change for me not to make.


I can confirm that at least in Germany, the majority of households have front loaders for decades - though the top loaders we had and still have work differently than the American top loaders I have come across. In spite using less water, energy, and detergent, you get your clothes back very clean, and depending on the chosen spin cycle, the clothes are rather 'dry' already so you do not need a lot of time and energy for your dryer.

So if you observed difficulties with front loaders in the States, I'd believe it may be more of a problem with a certain brand than a construction problem (front vs top loader).
-- Edited on 5/21/12 1:35 PM --

------
Happy Sewing!

tourist


British Columbia CANADA
Member since 7/23/07
Posts: 6614
Skill: Intermediate



In reply to doxieluvr

Date: 5/21/12 2:08 PM

I wasn't going to answer promoting the front loader, bust since others have, I will.

We have Samsung front loaders and they are really wonderful. I didn't buy the pedestal base because i like to use the top as a drop off space as well, but the downside of that is that they are pretty low to the ground. fine for me, but DH is not terribly bendable and especially when his back acts up, he just can't (won't) get down far enough to load and unload them. I guess we could get the pedestals now, but you can bet they have either changed the models or it would be $$$$ as an add on.

I find I have to tell the machine almost everything is "towels" so it gives a bit more water. Some sweaty garments weren't getting clean enough on the regular setting. As others have mentioned, the jet engine spin cycle means the clothes are darn near dry when they come out of the washer and the dryer has a lot less work to do.

King sized bedding - no problem.

Oh - and front load stackables at work. Love them, too. Just don't let teenagers near them without good instructions. They are still at the "more is better" stage and when they decide extra-dirty laundry needs extra detergent, it can be a comical and difficult-to-clean-up scene.

------
http://bgballroom.wordpress.com to follow the progress on my next ballgown.

RMJ


Member since 12/14/06
Posts: 676
Skill: Intermediate



Date: 5/21/12 3:33 PM

I unfortunately have a GE Profile toploader. I should have believed Consumer's reports when they didn't give it a high rating. It really wrinkles things. The rinse only fills up halfway, and customer service claims that is normal. Now it won't fill with hot water - it switches to cold after about 30 seconds. The matching dryer wads up sheets so they don't dry well.
Printable Version
* Advertising and soliciting is strictly prohibited on PatternReview.com. If you find a post which is not in agreement with our Terms and Conditions, please click on the Report Post button to report it.
Online Class
Put it on the Bias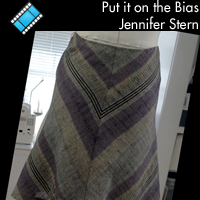 Online Class
Perfectly Fitted Shirt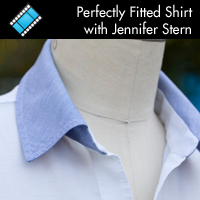 McCall's 5889

by: FreyaStark
Review
DVD - Will this fabric work for you?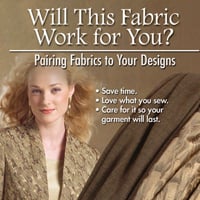 Pattern Details
THE SKIRTS - A CD Book By Kenneth King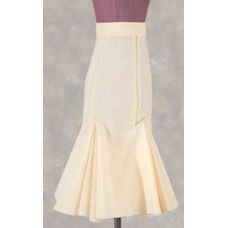 Pattern Details
Violette Field Threads Stella

by: busymomof3
Review