Vintage Joan


Ontario Canada
Member since 7/16/07
Posts: 13091

1 member likes this.




Date: 5/25/12 9:44 AM

Yesterday I learned about carb cycling, where you eat low carb two days a week and then eat normally (healthy/balanced/higher carb) the rest of the week. Many people seem to find it works -- and unlike straight low-carb diets, it does sound like something you could do without messing up your body's nutritional balance.

Any success stories to report with this?

-- Edited on

5/25/12 10:09 AM

--

------
my shield and my very great reward ~ Gen. 15:1
~ ~ ~ ~ ~ ~ ~ ~ ~ ~ ~ ~ ~ ~
"Some people are so poor, the only thing they have is money." ~ Seen on a t-shirt worn by a young missionary in India

Vintage Joan


Ontario Canada
Member since 7/16/07
Posts: 13091



Date: 5/25/12 1:37 PM

I think it might also be called carb shifting, if that helps.

------
my shield and my very great reward ~ Gen. 15:1
~ ~ ~ ~ ~ ~ ~ ~ ~ ~ ~ ~ ~ ~
"Some people are so poor, the only thing they have is money." ~ Seen on a t-shirt worn by a young missionary in India

tourist


British Columbia CANADA
Member since 7/23/07
Posts: 6793
Skill: Intermediate



In reply to Vintage Joan

1 member likes this.



Date: 5/25/12 3:30 PM

I haven't heard of it, but it sounds like it might work. I am doing lower-ish carbs, with no counting involved and I am pleased with the results. Avoiding sugar except in my coffee, not basing meals around a starch (helps that DH is wheat free) except my morning oatmeal. If I am hungry I eat protein, veggies and some fat, if I am just wanting to eat I eat veggies. Sunday is a big restaurant lunch (with fries!). Every night we have a square of good chocolate with our glass of wine. Never hungry, never feel deprived. If something that looks irresistible jumps in front of me I have a taste. If it is amazing, I may have 2 or even 3. I have discovered that, after the third bite, I don't really taste much anyway.

When people ask, I just say I am eating more veggies, and they are asking, because I have lost 2" at least around hips, waist and bust. Thankfully no loss of height!

I am looking forward to reading more on this post.

------
http://bgballroom.wordpress.com to follow the progress on my next ballgown.

Sherril Miller


Member since 8/24/02
Posts: 7504
Skill: Expert/Couture
Body Type:




Date: 5/25/12 3:34 PM

I've been doing low carb (20-30) for 4 months and have lost 25 pounds. I have another 50 to go so I'm not going to be eating carbs more than I am any time soon.

------
Visit my blog at http://sewingsaga.blogspot.com

If it's worth sewing, it's worth sewing well;
and if it's worth sewing well, it's worth FITTING FIRST! - TSL

BJ1400


West Virginia USA
Member since 10/29/03
Posts: 3196
Skill: Intermediate

1 member likes this.




Date: 5/25/12 3:47 PM

I read that article recently in Prevention Mag. & thought it was interesting too.

here's the article

------
Beverly
Sewing Makes Me Happy
http://bjsewmuchmore.blogspot.com

Vintage Joan


Ontario Canada
Member since 7/16/07
Posts: 13091



In reply to BJ1400

Date: 5/25/12 4:18 PM

Thanks for posting that article! The one I read yesterday was in Woman's World magazine, so a bit more newstand-y, if you see what I mean (a different diet miracle every month, lol). But the article you've posted seems to confirm my instinct that this isn't just hype. Here's an encouraging excerpt from your article:

Quote:
Good news for dieters who feel that counting calories has become a full-time job. According to new research, you might do better to cut carbs just two days a week instead of going low cal every day.

In a recent study, presented at the San Antonio Breast Cancer Symposium, British researchers found that women who eliminated carbohydrate-rich foods like bread, pasta, potatoes and rice two days a week and ate their normal diet the rest of the time lost an average of 9 lb. over four months. Meanwhile, women in a similar group who ate a 1,500-cal.-per-day Mediterranean-style diet for the same time period lost only 5 lb.

Women on the intermittent diet not only lost more weight but also showed greater improvements on other markers of health, including levels of insulin and leptin.

From what I read this morning to try to find out more, apparently what helps most is the switching from low carb to normal carb -- somehow it tricks your brain into NOT turning your metabolism down, which is what happens when you go on a "diet."

(I crash dieted at 13 and spent the rest of my teenage/young adult years maintaining the weight loss by eating 1000-1200 calories a day... I'm sure this didn't do my metabolism any good.)

------
my shield and my very great reward ~ Gen. 15:1
~ ~ ~ ~ ~ ~ ~ ~ ~ ~ ~ ~ ~ ~
"Some people are so poor, the only thing they have is money." ~ Seen on a t-shirt worn by a young missionary in India

Vintage Joan


Ontario Canada
Member since 7/16/07
Posts: 13091



In reply to tourist

Date: 5/25/12 4:25 PM

Quote:
When people ask, I just say I am eating more veggies

Yes, I had forgotten that most veggies are fine on a low-carb diet and most fruits are really not. I couldn't stay on a normal low-carb diet anymore -- I love fruit too much!

Skipping the obvious starchy foods isn't as hard for me, but breakfast is a tricky one. About 80% of my standard breakfast foods are carb-based (cereal, toast, English muffins...). But woo hoo, maybe I'll have CHEESE instead.

I've just started this today and will be trying to stick with Thurs.-Fri. as low-carb days. I'll let you know how it goes.

-- Edited on

5/25/12 4:29 PM

--

------
my shield and my very great reward ~ Gen. 15:1
~ ~ ~ ~ ~ ~ ~ ~ ~ ~ ~ ~ ~ ~
"Some people are so poor, the only thing they have is money." ~ Seen on a t-shirt worn by a young missionary in India

MarthaA24

California USA
Member since 4/4/08
Posts: 682
Skill: Advanced



In reply to Vintage Joan

1 member likes this.



Date: 5/25/12 5:46 PM

Joan,

I don't know if you have ever checked out a low glycemic diet. In many ways it is like a low carb diet, but different again. It is based on eating food that doesn't trigger a lot of insulin.

With this diet many fruits are allowed, like berries, applies, pears, cherries, tangerines & others. It is more the tropical fruits like pineapple & the such that are higher glycemic.

Also lentils & beans tend to be fine, but not generally the starchy foods like potatoes, corn & rice. With grains, it depends on the grain & how it is treated.

For breads and that type of food, if you can find sprouted grain bread like Ezekiel bread, that is low glycemic. Multi-grain bread, that is whole grain, is lower glycemic than all whole wheat bread, as is sour dough bread. While I working on losing weight I'm only eating the Ezekiel bread products.

I started this diet mid Jan & have lost 20 pounds, but need to lose a fair amount more. I like this diet better than low carb that I had done some years ago.

A book I really like that explains the low glycemic diet in a nutshell is

Michel Montignac's Glycemic Index Diet

. It has a good glycemic index in the back.

------
Martha

blue mooney


Member since 12/21/02
Posts: 2022
Skill: Intermediate





In reply to BJ1400

Date: 5/25/12 6:47 PM

Thanks for posting that link! This seems like a way to have it all. Is it too good to be true?

------
--Robyn
sewing blog: http://bluemooney.wordpress.com/
other artwork blogged here: http://robynjorde.com/blog/

Vintage Joan


Ontario Canada
Member since 7/16/07
Posts: 13091



In reply to MarthaA24

1 member likes this.



Date: 5/25/12 7:48 PM

My son was on a low glycemic diet, I think -- not that he needed to lose weight, but he was trying to get fitter and slimmer and have more energy.

I'm not interested in the traditional low-carb diet -- if today is any example, it would drive me crazy. I love variety. Also, a true low-carb diet just doesn't seem to respect the way we're made -- complex carbohydrates are our main fuel.

I'm going to try this tactic for a while and see what happens. I just started today, after all.

You're apparently supposed to do it for two consecutive days, so I'll continue tomorrow and then switch to Thurs.-Fri. next week. I don't want to normally be doing this on weekends, in case people come over or something.

-- Edited on

5/25/12 7:50 PM

--

------
my shield and my very great reward ~ Gen. 15:1
~ ~ ~ ~ ~ ~ ~ ~ ~ ~ ~ ~ ~ ~
"Some people are so poor, the only thing they have is money." ~ Seen on a t-shirt worn by a young missionary in India
Printable Version
* Advertising and soliciting is strictly prohibited on PatternReview.com. If you find a post which is not in agreement with our Terms and Conditions, please click on the Report Post button to report it.
Online Class
Blueprints to Blue Jeans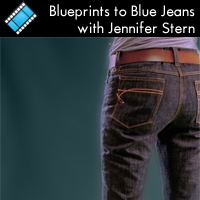 Online Class
Fit the Tee to a T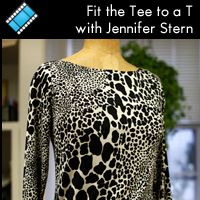 Kwik Sew 3521

by: omlair
Review
Islander Sewing Systems Motor City Express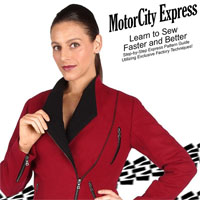 Pattern Details
Christine Jonson Cuff Pant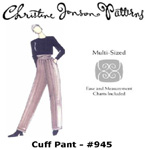 Pattern Details
Simplicity 1370

by: yummymummy...
Review