clt3

Member since 2/6/06
Posts: 1152
Skill: Intermediate

1 member likes this.




Date: 6/3/12 11:55 AM

My GD, who will be 4 next month, is really infatuated with Disney's Tangled. I decided I would make her Simplicity 2065.. The problem is, the smallest size it comes in is a 3. The last Big 4 pattern I used for her was last fall and it was Simplicity 2989, and I used a size 1 and it fit perfectly. I think I need to make the bodice narrower, but am unsure of what to do about the point at the bottom of the bodice. If I do reduce the bodice width, do I then reduce the width of the skirt proportionally? I think raising the top edge of the bodice seems easy enough, but the armholes appear large compared to the one that fit in the fall. So, if I fold out part of the armhole, do I do the same to the sleeve, and if so, where?

See, this is why I stopped sewing for myself, except easy to fit things like skirts and robes. I used to be able to sew a size 10 straight out of the envelope and never learned to fit a pattern.

I've searched on line for tutorials without much luck. I'd really appreciate it if anyone could point me in the right direction. The fabric is washed and ready to cut!

------
Singer 66-16. Singer 600e, Kenmore 158.1913 , Viking 1100, Brother 4000D, Brother Quattro traded for Brother PR1000!, Bernina 930, Bernina 1130, White 634DE gave away to a friend,
Babylock Evolve, 2 Featherweights ,Pfaff Creative Performance,Janome Coverpro 1000CPX








stirwatersblue


Member since 12/13/08
Posts: 4010
Skill: Intermediate
Body Type:


1 member likes this.




Date: 6/3/12 1:02 PM

It would be super-easy to take the pattern you've already made for her (the view with the puffed sleeves) and adapt it to match the Tangled dress. If you need help with notions and details (where to place trim, when to attach the overskirt layers, etc), consult the Tangled pattern, but the pattern you already have will work perfectly, and the changes will be tons easier than sizing down the Tangled pattern.

You'll want to lower the waistline to your DGD's natural waist (easy). Just trace the bodice pieces onto a sheet of paper and add the needed length and the very slight basque (pointed) waist. Lengthen the skirt to her ankles. Consult the Tangled pattern to see how things like the laced-up bodice and overskirt are done.

Have fun!!

------
~Gem in the prairie

beauturbo

California USA
Member since 5/2/09
Posts: 4322
Skill: Advanced





Date: 6/3/12 3:05 PM

The more fitted you make it, the less time she will have to wear it as she grows. So I would not make it too very fitted as it looks like a whole lot of work in that dress, and after all that work, it would be nice if she could wear it for a year or two maybe, and not only a few months at all. For costume/play stuff for my daughter, I use to always try to "build in some places" it could get bigger later, so she could even wear something a bit longer. Things like deep hems that could be let out and such. And larger than normal seam allowances.

I don't think I would change the front point on the bottom of the bodice at all actually. But if she's pretty slender, my guess is she is going to grow upwards in tallness a lot quicker than ever outwards in width. If you left the bodice point the same, or even just make the whole bodice length a bit longer, and then when bodice sewed together, and then just made just a horizontal tuck across the whole bodice right above that point, at a place above where the bottom of the bodice gets attached to the skirts, then when she gets a bit taller, you might even be able to just unpick the threads and even drop that tuck out and make the bodice even longer then and then maybe she could wear it for a longer period of time even. Because with all those layered skirts, that does not look like a real great place to try to lengthen later. You could even leave larger seam allowances on the bodice sides and the sleeve side seams side to let out later too.

Or when she gets a bit bigger later, at least if you just save some of your left over fabric scraps, you could probably piece some in, even in just one long rectangular skinny strip of fabric inserted down the sleeves at their under arm seam and going down though the arm hole and bodice sides in a latter alteration might then make it fit for even a few more years possibly. If it gets a bit short then, in length later, it may not matter all that much, as just a play/dress up dress.

Not sure if this is the kind of stuff you mean or not, but if you build that kind of stuff in and don't make anything too tight and fitted, they do get to wear it and play in it for a lot longer length of time. Also, even though adults might want a real sleeve fitted and tight by style sometimes, If kids are playing in some thing, they want comfort and range of movement, over caring if tight enough for a "look or a style" and if it ever feels too tight on them, then most times they won't even put it on and wear it anymore.

clt3

Member since 2/6/06
Posts: 1152
Skill: Intermediate



Date: 6/3/12 6:59 PM

Oh, I totally agree with you. I wasn't planning on making it fit perfectly, but I also don't want it falling off her shoulders. I've read all of the reviews and most mention it runs large through the shoulders. In kidmd's review (Simplicity 2065), she mentions pinching out an inch in the shoulders. I think this must mean taking in 1/2" on each shoulder seam. This would have the added benefit of raising the neckline. I know I can also take in the side seams. My problem is that I don't know how to adjust the sleeves then.

I am planning on leaving the basque waist(thanks, I didn't know the name). I made this dress for her last year:Sweet summer halter. I believe I used a size 2 but instead of placing the front edge of the bodice front and back on the fold, I moved each piece over 1/2" thereby narrowing the bodice by 2". I can't really do that with this pattern because of the waist, so I'm unsure how to make it a little narrower.

------
Singer 66-16. Singer 600e, Kenmore 158.1913 , Viking 1100, Brother 4000D, Brother Quattro traded for Brother PR1000!, Bernina 930, Bernina 1130, White 634DE gave away to a friend,
Babylock Evolve, 2 Featherweights ,Pfaff Creative Performance,Janome Coverpro 1000CPX








Courtney Ostaff

West Virginia USA
Member since 11/23/10
Posts: 664
Skill: Intermediate



Date: 6/3/12 8:03 PM

I'm keeping a close eye on this thread, because I have the same problem with my daughter. 20" waist at nearly 5!!

tinflutterby

California USA
Member since 8/9/11
Posts: 311
Skill: Advanced



Date: 6/4/12 0:36 AM

It's been forever since I sewed for a child but when I did I fitted by chest measurement and lengthened as needed where needed since length is the easiest alteration. I would use that pattern I knew and make the surface decorations match or if you have bought the tangled already over lay the two using the sleeves/upper bodice from the first and the waist from the new one.

clt3

Member since 2/6/06
Posts: 1152
Skill: Intermediate

1 member likes this.




Date: 6/4/12 9:36 AM

The last time I checked, my GD had a 17 1/2" waist, smaller than her 14 mo. old sister! Anyhow, I've consulted all my books and googled a little more and I think I know what I'm going to do, but I'd like a little confirmation. If I fold out 1/2" in the upper chest, armhole area, that will raise the neckline and armhole 1". I believe I then have to fold out that same 1/2" in the sleeve, above the notches. On the bodice side seams, I think I'll use 7/8" SA thereby reducing the circumference by 1". I assume I then have to use 7/8" SA for the sleeves to fit into the armhole. Can anyone verify that my plan should work correctly?

------
Singer 66-16. Singer 600e, Kenmore 158.1913 , Viking 1100, Brother 4000D, Brother Quattro traded for Brother PR1000!, Bernina 930, Bernina 1130, White 634DE gave away to a friend,
Babylock Evolve, 2 Featherweights ,Pfaff Creative Performance,Janome Coverpro 1000CPX








Courtney Ostaff

West Virginia USA
Member since 11/23/10
Posts: 664
Skill: Intermediate





Date: 6/4/12 2:23 PM

Those alterations make sense. Here's a photo of my seam fitting problems. BTW, I measured twice, and cut once for the appropriate size as per pattern!! The black is a current pair of elastic waist shorts, and the blue is Butterick 4503 (Childrens Ruffled Top/Skort)


-- Edited on 6/4/12 2:24 PM --
-- Edited on 6/4/12 2:25 PM --
Printable Version
* Advertising and soliciting is strictly prohibited on PatternReview.com. If you find a post which is not in agreement with our Terms and Conditions, please click on the Report Post button to report it.
Online Class
Put it on the Bias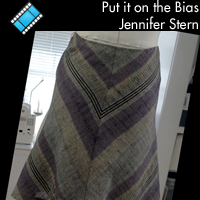 Online Class
Altering Pants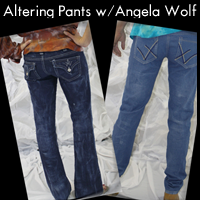 BurdaStyle Magazine 07-2005-110

by: yummymummy...
Review
TROUSER DRAFT - A CD book by Kenneth King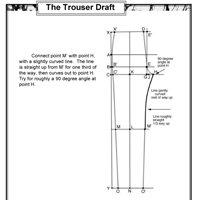 Pattern Details
Sewing Workshop Quincy Top and Pants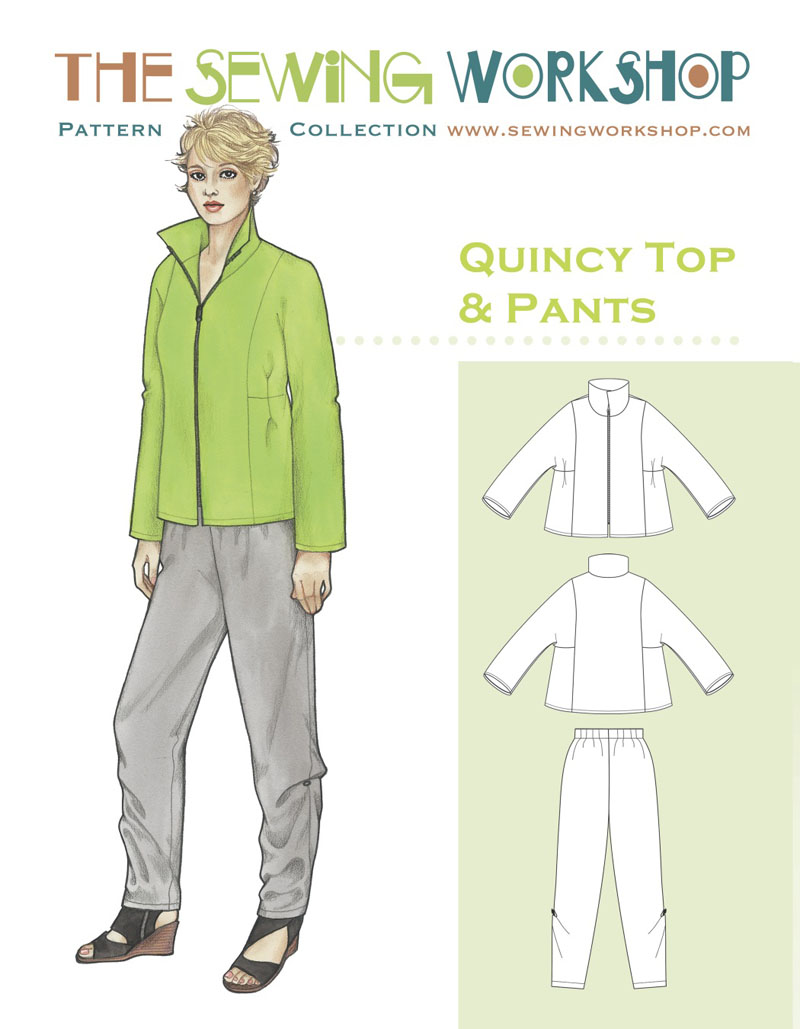 Pattern Details
Simplicity 3629

by: Artemisia ...
Review