edster

Advanced Beginner
Oregon USA
Member since 2/19/10
Posts: 144



Date: 6/3/12 10:44 PM

Today was my DD's piano recital. She has been playing for 18 months. Her first recital last spring was with a different teacher in a different state. That recital was amazing. There were students of all different levels, and they all played wonderfully for their level. Today's recital was totally different. Most of the students were at the beginning levels, and most did not play their pieces well. I was disappointed, and looking back am realizing that my DD has not been challenged at all.

Ack. Both the teachers she has had are NCTM and both have been teaching for 30 years. What does it mean that the current teacher has no advanced students? Do the serious students all leave for more demanding teachers? Should we leave too? How do I find a more demanding teacher?

When DD started with this teacher 9 months ago, she was just finishing up her 2A book. 9 months later she's just finishing up her 2B book. This is not good progress! My DD practiced very little and yet the teacher still insisted she was doing great. When I made sure to set aside more practice time for DD, all that happened was that now DD has taught herself almost all the songs in the piano book, and is waiting for her teacher to catch up with her.

DD did not have to do this with her old teacher. With that teacher DD spent a lot more time practicing without me asking her to, and did not have the time or feel the need to go ahead on her own. I feel like her current teacher teaches everyone at the same pace regardless of ability or talent.

With the pieces the DD teaches herself, the teacher usually does add refining touches to make DD's playing more polished. Sometimes what DD does on her own is enough, and after playing it once for the teacher, she doesn't have to work anymore on that piece at all.

I guess these are my complaints: the teacher spends way too long working on the same pieces. There is a big focus on getting pieces ready for recitals and for the "level" evaluation. Instead, I think DD would be more interested in perfecting a piece and just moving on! So, more quantity I guess. I don't think the "quality" of DD's playing would suffer. She is "musical" and she really "gets it." But she is just plain bored with the pace that this piano teacher sets.

Don't get me wrong, my DD is no musical genius, and she doesn't want to practice hours each day. She does gymnastics so that takes most of her free time, but I would like for her to be engaged enough with what the piano teacher is teaching to practice for 30 minutes. Not practice the assigned material for 10 minutes and spend the rest of her practice time teaching herself new songs on her own.

For the 9 months that DD has been with this teacher I have noticed that she hardly practices at all. After seeing the recital, now I know why. DD really likes her teacher and says she is really nice, but I feel like I want a teacher who can be nice and also challenge her.

I really need some advice on how to find the right piano teacher. Thanks in advance!






------
Kenmore 158.14101
Juki MO-735
Juki TL2010Q

marjoriekh


Intermediate
Virginia USA
Member since 8/28/10
Posts: 550

2 members like this.




Date: 6/3/12 11:36 PM

I think one clue to how you might go about finding a more challenging teacher is in your intro -- find out who the advanced students are and then find out who their teachers are.

In our town, we have one very accomplished piano teacher who demands a great deal from her students and consistently guides a number of them on through their high school years, eventually encouraging musical composition in those so inclined. She also plays publicly and with ensembles (or did until recently -- she's getting on, alas.) And we have 3-4 others who are 'really nice,' and whose students generally learn to play popular tunes with a moderate level of competency for a few years.

You might ask the director of your high school music program who teaches the dedicated advanced students.

------
marjoriekh

sarah in nyc


Advanced
New York USA
Member since 1/8/05
Posts: 1752



Date: 6/4/12 3:23 PM

My older kids had had clarinet lessons with a very by the book sort of a guy. they practiced beause they were told to, but without a whole lot of joy. My oldest then began working with a teacher who asked her what music she wanted to play...My older kids worked with the new teacher for quite a few years...Kid # 1 is fairly musical and while she stopped playing clarinet after HS..she enjoyed her lessons and got fairly good but wasn't all that interested in continuing to play.

My third kid began with teacher #2 but now plays guitar with a teacher I adore. I never have to bug my youngest to practice...his guitar is picked up and played with or the keyboard or one of any number of instruments all day long. Teacher # 3 gets kid #3.

...all of this by way of saying that different teachers click with different kids..


But I have a question...does your DD really want to play piano??? is she happier doing the gymnastics??/sometimes kids go along and do things because they think we want it for them...even if it isn't something they particularly want to do.

My oldest took ballet for a while...but it really wasn't her thing...now she is pretty serious about swing dancing...but for most of her childhood she didn't dance...going to lots of practice and lessons and doing homework to boot can be tiring for a kid.

your daughter may be letting you know in a quiet and polite way that doing music as well as gymnastics is too much.
-- Edited on 6/4/12 4:03 PM --

------
sarah in nyc
www.sewnewyork.blogspot.com

quiltingwolf


Intermediate
Member since 12/15/02
Posts: 6666





In reply to sarah in nyc <<



Date: 6/4/12 3:52 PM

That would be my thought as well who's more interested in her taking lessons you or her? My best friend has been teaching piano for over 30 years. And I've heard this before. Many times parents push things that the kids are only doing to please parents. Kids are not making lifelong choices at age 8 let them try different things if they want and let it be because they want. I tried to encourage my daughter to take riding lessons as she had the normal little girl love of horses. She didn't and I'm glad she didn't now it wasn't for her. It would have been more for me as I regretted not continuing it when I was younger.

------
quiltingwolf.blogspot.com

Elona


Advanced
Member since 8/24/02
Posts: 8450





Date: 6/4/12 4:30 PM

I agree that it is important for teacher and student to 'click.' Our son was eventually so discouraged by his teacher's selections for him that he was bored to death and quit after about four years, in his early teens. The pieces she chose were not interesting to him, and not challenging enough, either.

Although our kid was not musical, he did enjoy working through straight, un-dumbed-down Bach, which I think says something about the real value of music lessons. Oh, sure, we'd all like to have our kids be somewhat 'cultured,' but there's plenty of evidence for the value of intellectual stimulation that the brain receives from learning to read music. It is another language, and the brain is wired to love the complexity of language.

Another advantage of a number of years of piano was that our kid tried desperately to enjoy the popular 'music' of his peers, but the truth was that being exposed to the logic and subtlety of classical stuff actually ruined his ability to enjoy it fully. Heh-heh (said the classical buff Mom).



HarrietHomeowner


Intermediate
Member since 1/13/10
Posts: 786



Date: 6/4/12 10:14 PM

To the OP: do you like music (especially classical) yourself? Do you listen to it at home with any attention? I think that is key to the child becoming interested at a young age. If it's something that is not important to the parents except as a sort of status thing, the kids will pick up on that. This doesn't mean you have to want them to be professional musicians (perish the thought!). This is one reason Suzuki training is so successful -- the parents have to learn everything along with their kids and help them practice. It becomes a family endeavor, and children thrive on the attention and achievements. You don't have to do Suzuki to get this, just an example.

As for finding a teacher, word of mouth is the best way. Ask around.

marjoriekh


Intermediate
Virginia USA
Member since 8/28/10
Posts: 550





Date: 6/4/12 10:30 PM

Elona: Heh-heh -- aiming for that here, too. (My 9-yr-old daughter listens to music while falling asleep. Right now it's Haydn masses: her choice. Her friends listen to Justin Bieber, etc., and she listens with them, and wants to be with-it and all that, but it's obvious she can tell the difference.)

edster -- Maybe it's true your daughter is losing interest or has enough on her plate doing gymnastics. Or maybe she's needing more of a challenge, as you appear to suspect. If you give her the chance to move forward with a more challenging teacher, it will probably become clear one way or the other.

------
marjoriekh

a7yrstitch


Intermediate
Texas USA
Member since 4/1/08
Posts: 5946





Date: 6/4/12 11:21 PM

I wish I had been sharp enough to find a better match for my oldest son. He started 'late' in the fifth grade but was eager and sharp. The teacher insisted that he go through all the Baby Bear books that all the new students went through. He had to push to get more advanced material. Now that I have had a great teacher (couldn't read a note before I was 50.) I realize how naive I was. She was well recommended and he was a good sport about it. We coaxed her along too in stepping outside of her box. It was difficult, most teachers didn't want such an old beginner but I should have done better.

And, I did do better in finding an instructor for our youngest son who also started in fifth grade.

Ester, since your daughter worked through much of the book by herself, it does seem that she is interested and needs a new teacher. I've had the privilege of working with a brilliant instructor in my area. A graduate of the U if Moscow with degrees in piano and concert conducting. She is very firm but exceedingly patient and kind. At one lesson she redirected my left '5' multiple times by gently lifting it and extending it to the next key before she verbally corrected me. I told my husband that with that kind of instruction any child would excel and strive to improve.

She has a large percentage of students who participate in the local competitions. They all do well and are asking her about their next competition pieces immediately. The students are crazy about her. She expects them to work hard and she does the same. Pieces are chosen to help each student to build their skills. Her lessons are not cookie cutter.

You could find others like her by attending competitions and trying to find out when teachers hold recitals that are open to outsiders. You know what to expect from the last instructor.

I hope you will be able to find prospects for her to interview with soon, before their fall schedules are set.

One thing that astounded me about being a late in life learner is the physical connection to music. I confess that when my sister died, I set piano aside for a while and have just started playing again. But, at my best, I noticed that music improved my tai chi and tai chi improved my music and they both improved everything. Very noticeably.

I can't help but think that your daughter would benefit from the same connection between the musical and the physical.

Best wishes.

------
I have no idea what Apple thought I was saying so be a Peach and credit anything bizarre to auto correct.

Elona


Advanced
Member since 8/24/02
Posts: 8450





In reply to marjoriekh <<



Date: 6/4/12 11:42 PM

Haydn: Clean, straight musicality. That speaks well for your girl's brain, IMHO.

I suspect she craves a challenge; no dummy Kabalevsky, for example.

edster

Advanced Beginner
Oregon USA
Member since 2/19/10
Posts: 144





In reply to a7yrstitch <<



Date: 6/5/12 1:51 AM

Although gymnastics is definitely DD's #1 love, I do think she enjoys piano. She is extremely goal oriented, and right now her goal is to get through all the books in the EPM series, which she loves. And she is only going ahead and teaching pieces to herself because she wants to. I had no idea, for months, that her teacher wasn't working on those pieces with her.

As for my musical background, I played piano and violin, but not very well. DD apparently gets her talent from her father! I think some respondents have misunderstood. The reason DD does not spend time practicing is that the teacher does not give her much to work on, not because she isn't motivated.

I can understand why some respondents are suggesting that perhaps piano and gymnastics are too much, but I promise you I am NOT pushing DD - she is entirely self-motivated. I just give her the opportunity but she decides how far to take it. Right now I fear that she is just not learning as much as she could be from her current teacher, judging how much better she was than practically all the other kids at the recital.

a7yrstitch -
That is a great idea, attending competitions and seeing what teachers are there. But, I think the competition season is over here. I emailed DD's last teacher and she told me she didn't know what to say, but then went on to tell me that DD is in the gifted category and needs a teacher who has experience teaching gifted children. It sounds to me like she doesn't want to say anything negative about the current teacher, but is letting me know that DD needs a teacher who knows how to challenge her.

The experience your oldest son had with a teacher who did not want him to advance quickly sounds familiar. The last time I talked to DD's teacher she told me that DD is extremely musical, but that rather than advancing quickly she thought that breadth was more important. Ironically, all the breadth is coming from DD teaching pieces to herself! The teacher just makes her work on the same old pieces forever and DD completely loses interest.

I am pretty sure i need to look for a new teacher. I live near a state university and I think I can start there, asking them who they would recommend locally. What questions do you think I should ask the teacher?

Thanks!

------
Kenmore 158.14101
Juki MO-735
Juki TL2010Q
Printable Version
* Advertising and soliciting is strictly prohibited on PatternReview.com. If you find a post which is not in agreement with our Terms and Conditions, please click on the Report Post button to report it.
Altering Jackets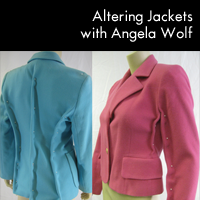 Fun with Fitting - BODICE w Darts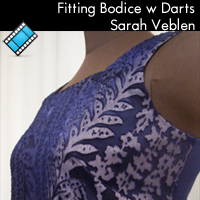 Simplicity 4401

by: vickyh
Review
BurdaStyle Magazine 03-2011-110

by: flyawayhai...
Review
Sewing Workshop Plaza Jacket & Pants Pattern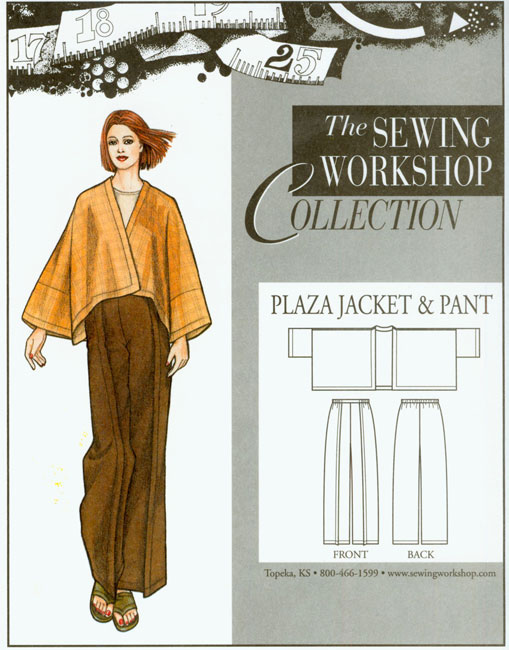 Buy Now
PerfectFuse Medium Black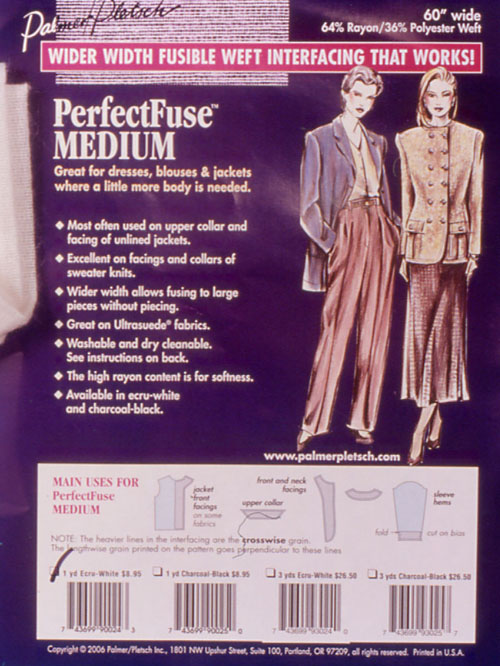 Buy Now