rag doll


Intermediate
AUSTRALIA
Member since 1/31/06
Posts: 560



Date: 6/4/12 4:03 AM

Hi, I have just bought a Babylock CS and traded my Janome 1000 CS. I have kept my "A" binder. When I ordered the CS machine the dealer didn't know about binders, to the point that, when I ordered a binder foot as well I received a low shank sewing machine binder foot!

I'm wondering if I need to buy a clip on foot similar to the short foot used on the Janome and Brother CS machine? Also with the Janome I had a homemade piece of angle which I used to attach the generic binder to.

Do I use something like this or buy the genuine parts for the Babylock? I notice there's holes on the front cover to accommodate the binder attachment.

Where does one buy the necessary bits? I went to the eBay guy's site but couldn't see a short foot ect for the Babylock. Much appreciated if someone can steer me on the right track.

Sue



------
Brother QC1000, Brother PQ1500, Bernina Virtuosa 160, Pfaff (old), Babylock BLCS, Bernette 1100D, Bernette 334DS

JEF


Intermediate
Virginia USA
Member since 7/27/05
Posts: 2603
Board Moderator



Date: 6/4/12 8:01 AM

Can you post a picture of t he binder? I have a BLCS and binders from the eBay guy. I don't need anything else. I just screw the binder into those holes (sometimes just one depending on the binder) using the screws that came with the BLCS.

JEF

------
"The trouble with quotes on the Internet is that you can never know if they are genuine." --Abraham Lincoln

LynnRowe


Advanced
British Columbia CANADA
Member since 3/9/09
Posts: 9294





Date: 6/4/12 3:30 PM

OOohhhh congrats on your new BLCS!!! I heart mine with a passion!

BL makes various binders for the BLCS, check their website for the parts numbers...but you can buy generic same binders on eBay far cheaper.

------
I heart Panzy, Pfaff Creative Performance, the sewing machine love of my life!
And Baby (Enlighten serger), Victor (BLCS), Rupert (Pfaff 2023-knits expert) Ash (B350SE-Artwork), Kee (B750QEE-Panzy's BFF), Georgie (B560-Kee's baby sister) and the Feather-Flock!

Most of all, I heart Woo (HimmyCat). Until we meet again, my beautiful little boy. I love you.

rag doll


Intermediate
AUSTRALIA
Member since 1/31/06
Posts: 560





Date: 6/4/12 9:39 PM

Sorry, I'm at work and can't send a pic. The binder I have is the generic one from the ebay guy at Sharp. It's a 1 1/8 cut industrial. I have the screws which come with my machine and when I went to screw them on they don't seem to fit in the slot on the binder. I can line the slot on the binder up with the two forward screw holes on the machine but there's not enough room on the inside edge of the binder slot to screw the knob down, if that makes sense.

I'm wondering if I need to buy the Babylock generic binder from the ebay guy as opposed to just the industrial generic binder?

I have enlarged and printed off the Babylock Generic binder from ebay, the genuine Babylock binder from the Babylock site and the industrial Generic binder from ebay.

When I compared the pics, the two Babylock binders look different from the one named just "industrial". There seems to be more room for the screws on the inside edge of the slot.

Also.....there's no mention anywhere of a special foot to use with the binder, do I need one?

Thanks
Sue

I mean't to say "the two front screws" meaning the screw holes closest to me.
-- Edited on 6/4/12 9:43 PM --

Just to clarify, there seems to be more room for the screws on the inside of the slot on the BABYLOCK binders.
-- Edited on 6/4/12 10:46 PM --

------
Brother QC1000, Brother PQ1500, Bernina Virtuosa 160, Pfaff (old), Babylock BLCS, Bernette 1100D, Bernette 334DS

rag doll


Intermediate
AUSTRALIA
Member since 1/31/06
Posts: 560





Date: 6/4/12 9:41 PM

Hi Lynne,

I notice that on the ebay site there's a plain babylock binder which looks totally different from an A or B type binder, just curious, do you know what this does?

Sue

------
Brother QC1000, Brother PQ1500, Bernina Virtuosa 160, Pfaff (old), Babylock BLCS, Bernette 1100D, Bernette 334DS

LynnRowe


Advanced
British Columbia CANADA
Member since 3/9/09
Posts: 9294





Date: 6/4/12 10:59 PM

Sue, could you post a link to the binder on ebay when you've a moment?

------
I heart Panzy, Pfaff Creative Performance, the sewing machine love of my life!
And Baby (Enlighten serger), Victor (BLCS), Rupert (Pfaff 2023-knits expert) Ash (B350SE-Artwork), Kee (B750QEE-Panzy's BFF), Georgie (B560-Kee's baby sister) and the Feather-Flock!

Most of all, I heart Woo (HimmyCat). Until we meet again, my beautiful little boy. I love you.

rag doll


Intermediate
AUSTRALIA
Member since 1/31/06
Posts: 560





Date: 6/5/12 1:26 AM

http://www.ebay.com.au/itm/BABYLOCK-COVERSTITCH-FITS-BINDER-A-1-1-8-CUT-/290723339472?pt=LH_DefaultDomain_0&hash=item43b0761cd0

Hi Lynn, here's the Babylock binder link above.

Here's the one for the industrial binder below.

http://www.ebay.com.au/itm/INDUSTRIAL-COVERSTITCH-MACHINE-BINDER-A-3-CV11-/290723349155?pt=LH_DefaultDomain_0&hash=item43b07642a3

Hopefully you can open the links ok as I haven't done this for a while. I'm thinking they are not a true link but hopefully you can do some magic with them.

Thanks
Sue



------
Brother QC1000, Brother PQ1500, Bernina Virtuosa 160, Pfaff (old), Babylock BLCS, Bernette 1100D, Bernette 334DS

LynnRowe


Advanced
British Columbia CANADA
Member since 3/9/09
Posts: 9294





Date: 6/5/12 10:33 AM

Thanks, Sue, the links worked. They look the same to me, could be my eyes though...age and all that. I think it's just a bad photo on the BL A-type binder link.

I would email the ebay guy and ask which is best for the BLCS, he's very good at replying.

You were saying with the binder you have, you can't screw it in with the BL screws?

Edit to add: I just use the regular BLCS foot with my binders. I don't know if there is a special foot, I never noticed one on the BL site, last time I checked.
-- Edited on 6/5/12 10:35 AM --

------
I heart Panzy, Pfaff Creative Performance, the sewing machine love of my life!
And Baby (Enlighten serger), Victor (BLCS), Rupert (Pfaff 2023-knits expert) Ash (B350SE-Artwork), Kee (B750QEE-Panzy's BFF), Georgie (B560-Kee's baby sister) and the Feather-Flock!

Most of all, I heart Woo (HimmyCat). Until we meet again, my beautiful little boy. I love you.

rag doll


Intermediate
AUSTRALIA
Member since 1/31/06
Posts: 560



Date: 6/5/12 7:15 PM

Thanks Lynn

I'll email the eBay guy ad check it out. It's fantastic that I don't need another clip on foot. Do you do much binding yourself?

I LOVE this machine, so easy to use.

Only thing I'm finding is that when I chain off I increase the stitch length to 4 as per instruction book but the chain only chains for about an inch and half and the kind of separates into thread strands. Does this happen on yours?

Cheers
Sue

------
Brother QC1000, Brother PQ1500, Bernina Virtuosa 160, Pfaff (old), Babylock BLCS, Bernette 1100D, Bernette 334DS

Skye


Intermediate
NEW ZEALAND
Member since 8/24/02
Posts: 1874





Date: 6/5/12 7:39 PM

Not a BL owner but I think Debbie Cooke has a BL C/S machine so she may have the information on her blog.
Sorry at work and cant to links.

Nice to see you back and sewing

------
Wellington, NZ
Printable Version
* Advertising and soliciting is strictly prohibited on PatternReview.com. If you find a post which is not in agreement with our Terms and Conditions, please click on the Report Post button to report it.
Fun with Fitting - BODICE w Darts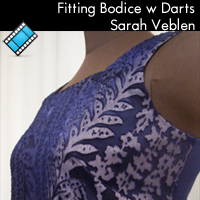 The Technique of Underlining Garments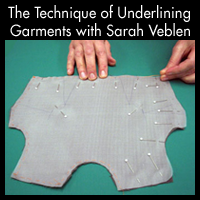 BurdaStyle Magazine 10-2007-119

by: yummymummy...
Review
Islander Sewing Systems The Ultimate Kinsale Cloak Pattern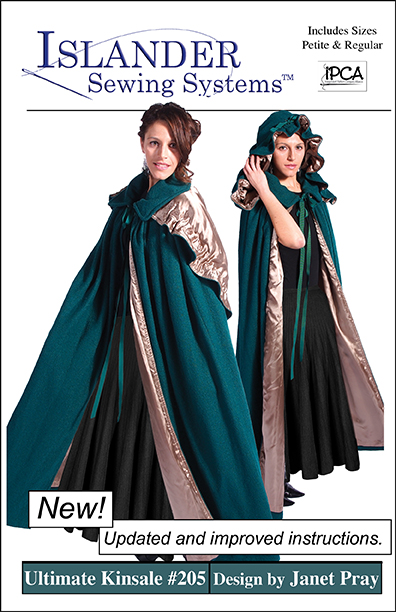 Buy Now
HANDBAG CONSTRUCTION - A CD Book By Kenneth King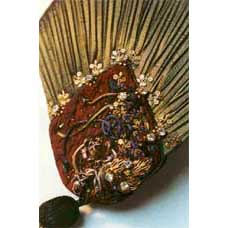 Buy Now
Vogue Patterns 8815

by: knitmachin...
Review