edot


Intermediate
Illinois USA
Member since 1/9/06
Posts: 293



Date: 6/8/12 12:41 PM

Hi there PR, I am enlisting any and all opinions about the lovely city of Chicago from this crafty-focused hive mind. I'm moving soon, by the end of the summer (September at the latest, fingers crossed), and am humbly asking for all you have to tell me about it.
I'll be moving there on my own, with two cats, a healthy fabric stash and no car, and am hoping to live alone at least till I get some better bearings about living in a new place.
What I'm interested in from everyone here: the nuts & bolts of moving (with 2 cats, uhaul? pods/smartbox? street permits for those things? hiring movers to unpack?) opinions on neighborhoods (convenience and cost efficiency of lincoln park v. uptown v. lakeview), the best way to use CTA as my main transportation, great places to work (my background is 11 years as library support staff but I'm feeling energetic and openminded about other pursuits), and how on earth this NC-girl is supposed to acclimate to those insane winters. Seriously: do y'all wear three layers of boiled wool every day, or what?
I've visited several times and have an okay idea of where I like to go for fabric and pizza, but moving is a whole different animal! Remind me of things I shouldn't overlook :)

Thanks everybody!
-- Edited on 6/8/12 12:42 PM --

------
"You have a better life if you wear impressive clothes." -Vivienne Westwood

ShantiSeamstressing


Advanced Beginner
Member since 6/11/10
Posts: 1673



Date: 6/8/12 2:04 PM

I don't know anything about Illinois or Chicago, specifically, but city-data is a super website for getting lots of stats and information, very helpful and informative.

I do live in a cold climate, though. Three layers of boiled wool ~ . Good one! I favor a light thermal layer underneath and I like Cuddleduds, for their smooth, unbulky feel. Layers are your best bet. A lot of people love synthetic fleeces for their light weight and incredible warmth. I prefer natural fibers so go with wool. If you're wearing pants and are in a decently-heated workplace, you'll fine once you get to work. En route, I'd suggest a heavy down puffer coat, one of those that reaches the calves. The wind won't get through that! If you want to wear skirts and dresses, wear tights, and, again, layers such as Cuddleduds or another similar brand. I got a nifty idea from a poster here (nicegirl) of using a bike short pattern with an old sweater to make a warm, unbulky woolen layer at the top of my legs, to cut that freezing wind from going through. Then if one wears knee-length boots - - all set!

Best of luck to you on this moving adventure! Be sure to keep us updated.

Nikki


Advanced
Maryland USA
Member since 4/8/02
Posts: 2617



Date: 6/8/12 2:31 PM

I moved 1700 miles by myself with two cats last year. I chose to use ABF ReloCubes (like pods), although ABF also has an option where you pack a section of a big truck and they put up a barrier, then other people pack more stuff behind your stuff, and after a week or two the truck shows up at your new place and you unpack. A friend of mine used that once, and they only gave him a few hours to unload everything.

If you want pods, you will need to check the street permitting in your current area and the place where you are moving. I was not able to have the relocubes delivered to my old apartment and was not allowed to put them on the street, so I hired movers who loaded my stuff onto a truck, drove to the ABF depot, and packed the relocubes for me in less than three hours. At my destination, I was able to have the cubes placed in the parking lot and had a week to unload them. It took a week for the relocubes to travel 1700 miles.

If you don't have a car, if might be easier to get a moving truck. Otherwise, would you fly or use a rental car to get to Chicago? There might be some significant benefits to flying, but I'm not sure how easy it is to fly with two cats.

Assuming you drive in some fashion -
I put the cats in separate carriers in the backseat of my car, and put all their paraphernalia (litterbox, food, dishes) in the back. I recommend getting some puppy pee pads to use both in the cat carriers and at the hotel (if you can't drive in one day) - I put the food and water dishes on top of a pad at the hotel, and it was easy to clean up without getting cat food on the carpet. When you get to a hotel, grab a luggage cart and use that to move the cats and their stuff to the room asap. During summer you may have a problem leaving the cats in the car for even a few minutes - I moved in February so this was less of an issue. Get lunch at drive-thrus and bring food that you can eat in the motel or have pizza delivered so you don't leave the cats alone.

The cats will "hold it" during the drive if they can, but putting the puppy pads in the carriers is good in case they can't. Mine cried for the first hour and then were quiet most of the remaining 28 hour drive. One of mine was pretty stressed out and barely ate anything, the other was perfectly happy the whole trip. Look for billboards for pet-friendly motels when you are driving, or there are webpages that list hotels that allow pets.

------
mmmmm woooool

gramma b


USA
Member since 7/25/08
Posts: 3069



Date: 6/8/12 3:08 PM

You'll adjust to whatever weather holds and take up winter sports!
Chicago is very happening, the NYC of the Midwest. 3 seasons around the Lake are great.
They constantly keep re-making old into trendy neighborhoods, like around Wrigley Field, of course prices go up for singles.

We are basically Midwesterners but lived around Raleigh 10 years,
loved the quick access to beach/mts., quick trips to Eastern cities and Va./Ga rural areas. But your summer oppressive humidity pretty much doesn't exist here.
We also lived in Tx. a few years and had to convince them they stayed inside in the A/C as much as we may be by the fireplaces in the winter. Just wear layers.

You'll have fun, watch the House Hunters show. They often feature couples looking at Chicago condos.

marjoriekh


Intermediate
Virginia USA
Member since 8/28/10
Posts: 550



Date: 6/8/12 3:32 PM

I lived in Chicago for 5 years in graduate school, and am now in Virginia. The first thing I would think about, were I moving back to Chicago, is the light.

I've gotten used to having lots of light year-round in this part of the country, but I remember that in winter in Chicago the clouds would roll in for days and days and get me down. Even if it didn't snow (or rain), it would be cloudy. Also, being farther north, the days get pretty short in December and January. So I would look for an apartment with large windows and a southern orientation, for year-round light. If you choose a place with a northern orientation, you will get absolutely no direct sunlight for several months of the year. Try to get top floor (if in a neighborhood of 3-4 story buildings), if you can find it, so that nearby buildings don't block your sun. (In a high-rise, top floor won't be so important, but get up high if you can.)

If you are working regular hours, you will find that in winter for a couple of months you will be leaving home shortly after sunrise, and arriving home after dark. This may affect what you look for in a workplace.

Not everyone cares about this as much as I do, but if you think it may be important to you, keep it in mind.

------
marjoriekh

edot


Intermediate
Illinois USA
Member since 1/9/06
Posts: 293



Date: 6/8/12 3:34 PM

shanti: that site does have tons of info--good to know! and if I have to wear a down-filled coat I will, I guess, but it won't do much figure flattery for me. Especially if I get deep dish pizza whenever I want it.
nikki: I've looked into street permits and such for pods a little, haven't figured anything out yet largely b/c I'm still looking for a place to live. Since it'll be just me and I've got two furballs, I'm leaning against flying; my mom lives in Ohio, so I may drive and use her place as a stopping point to break up the driving into 7-8 hour chunks. Or I may talk someone into flying with me and then helping me unpack. (I'm sure all my friends are champing at the bit already, ha ha.)
gramma b: I've been in NC for almost my whole life, and I'm ready for a change but I also really love the triangle, and the beach and the mountains and all my friends and family. I'm excited and nervous, but looking forward to a nice big change.

------
"You have a better life if you wear impressive clothes." -Vivienne Westwood

LynnRowe


Advanced
British Columbia CANADA
Member since 3/9/09
Posts: 9302



Date: 6/8/12 3:34 PM

My cat Woo and I drove from Texas to BC Canada in the car, and we both had a WONDERFUL time! Putting the kitties into carriers is a must, they are very much safer than loose, and so are you. Back seat is safest.

Make sure you have a litter box available. I put a garbage bag over top of Woo's box and placed it on the back floor. Easy to pull back the garbage bag and give kitty a biffy break...pull over somewhere first, lol!

CARRY A BOTTLE OF WATER in the car!!! You need to have water handy if you end up in a big traffic delay, car breakdown, etc. Stress can really dehydrate kitties, and you may not be close to a supply. Any sign of panting, pull over and give them some water. Even drops from your finger can help.

Treat the journey as a holiday for you and your kitts. Don't overdo the driving per day. Check for pet friendly hotels along your route; Woo and I did Holiday Inns all the way up, and called to let each one know in advance when our ETA was.

For Woo and I, it was a total blast. We drove early mornings until 10:30 or 11:00, then pulled over in a rest stop for him to come out of the carrier (car doors shut and locked!), have a drink and a pee and a cuddle. Then another few hours driving, with him napping in his carrier. By supper time we stopped for the night at the hotel, where Woo delighted in checking everything out, having room service dinner (one Holiday Inn gave him a spoonful of tuna, another one gave him a bit of roasted chicken...I think he ate better than me the entire trip!). By early next morning, Woo was waking me up to get onto the next leg of the trip.

One thing I learned on our trip together...cats don't do time zones. In New Mexico, he woke me at 5am, instead of his usual 6am. In California, it was 4am and he was demanding I wake up and get a move on.


Have a fun and safe journey!

PS: I love Lakeview.

-- Edited on 6/8/12 3:38 PM --

------
I heart Panzy, Pfaff Creative Performance, the sewing machine love of my life!
And Baby (Enlighten serger), Victor (BLCS), Rupert (Pfaff 2023-knits expert) Ash (B350SE-Artwork), Kee (B750QEE-Panzy's BFF), Georgie (B560-Kee's baby sister) and the Feather-Flock!

Most of all, I heart Woo (HimmyCat). Until we meet again, my beautiful little boy. I love you.

sewme47


Intermediate
Illinois USA
Member since 8/28/08
Posts: 740



Date: 6/8/12 5:14 PM

Edot, how exciting to be planning a big move! I LOVE Chicago!! I'm from the suburbs, but I'll try to help.

With regard to Chicago neighborhoods...My daughter attended DePaul University in Lincoln Park and loved living there, but it's a very pricey neighborhood. She had friends in Lakeview, but she didn't like hanging around in Uptown after dark. You might want to investigate Andersonville, Edgewater, Ravenswood, and Roscoe Village.

Have you looked into Chicago rents? You might want to reconsider lokking for a roommate. It's really easy to find roommates in Lincoln Park because of DePaul. And try to get a place that's reasonably close to an el stop--the CTA elevated trains. There is also a bus system, so check out stops in your prospective neighborhoods.



------
A balanced diet is a cupcake in each hand.

sewme47


Intermediate
Illinois USA
Member since 8/28/08
Posts: 740



Date: 6/8/12 5:26 PM



As for the cold, you'll get used to it, I swear!! An insulated coat with a hood helps a lot, and a hat and warm gloves are essential. Don't forget that Chicago can get mounds and mounds of snow, so get some serious boots for those storms. Chicago takes snow removal very seriously, so most streets and sidewalks will be cleared within 24 hours, and then you can switch to a cute pair of boots. :winkgrin:

Chicago is a very, very friendly city. I think you'll love it here!

------
A balanced diet is a cupcake in each hand.

tlmck3


Advanced Beginner
Illinois USA
Member since 7/11/05
Posts: 3774

1 member likes this.




Date: 6/8/12 6:48 PM

I live in Chicago and I can probably answer your questions about north side neighborhoods.

Of the three you mentioned, Uptown is the least expensive and there are beautiful, big apartments there, but it also covers a lot of ground--some of it kind of rough. Overall, it's much better than it was 5-10 years ago but there are still places I wouldn't feel comfortable in walking alone at night. It's really block by block.

I live on the edge of Uptown/Andersonville, which is quite nice and very convenient. I walk to do all of my errands and really, rarely NEED to leave the neighborhood. I've been in this area for 15 years and I love it. You might want to add Andersonville to your list of places to look. It's off the red line, just north of Uptown--West of Broadway off the Argyle, Berwyn and Bryn Mawr stops on the Red Line. In addition to the Red Line train, the Clark Street bus serves this neighborhood and also runs 24 hours a day and cabs are plentiful.

Lincoln Park is very nice but very expensive. You won't get much space for your housing dollar there.

Lakeview is less expensive than Lincoln Park but still kind of expensive. You also have to have a high tolerance for crowds and public drunkenness if you live anywhere near Wrigley Field or Clark or Halsted Streets. Depending on where you are in Lakeview, it can be hard to get to a decent grocery store, for some reason. I have a friend who lives in the heart of Lakeview--Belmont and Clark--and that is her biggest complaint. On the other hand, the transportation to the neighborhood is great.

About the Red Line--the stations north of Addison are being rehabbed this summer, so there will be closures for 6 weeks at a time. No two adjacent stations will be closed at the same time, so for most people, this just means a considerably longer walk to and from the train during the duration of the rehab. In some cases, however, the next nearest station might be in a not-very-nice neighborhood. Just so you are aware. There is also talk of more extensive track work to come in the next few years which will reportedly shut down the entire north side of the line for 5 months. They will be adding shuttle buses but it will be a major inconvenience. I wouldn't, however, base my housing decisions on this. I would, however, base my housing decision on which train station was nearest. Personally, I'd suggest you avoid living where your nearest station was either Lawrence or Wilson on the Red Line.

The advantage of living off the Red Line is that it runs 24 hours. There are lovely, affordable neighborhoods along the Brown Line but that train stops running around midnight. If that doesn't matter to you, I would definitely suggest looking at Ravenswood, North Center, Lincoln Square and Roscoe Village for housing. Of the four, Roscoe Village is the most expensive. All of these neighborhoods are pretty, very stable and have plenty of amenities that will make having a car totally unnecessary. My favorite is Lincoln Square. The square itself is charming--still very European in feeling with several German and more recent Bosnian businesses. They have a great farmer's market there on Tuesday mornings and Thursday evenings during the summer. It's one of the few neighborhoods I actually leave mine to go shop in on a regular basis.

No matter where you live, it IS a big city and it is best to be aware of your surroundings at all times. Even in my very nice neighborhood there are occasional muggings. Skip the earphones and keep the I-phone in your pocket when you are walking alone, especially at night. Get renter's insurance. Even nice neighborhoods suffer the occasional burglary. I speak from experience there--twice.

In addition to public transportation, there are also a couple of car sharing services in the city. I-go and Zip car. You pay a small annual membership fee then, for a reasonable hourly rate you can rent a vehicle. There are lots where you pick up and drop off the cars all over the north side. I've never used either service but I know lots of people who do and they find them very convenient.

About that down coat--It is a good idea. Don't worry about how you look--everyone here looks like the michelin man in winter and no-one cares. It's so cold, vanity goes right out the window. I won't lie--the winters usually are brutal but by mid January you kind of get to the point where anything over 25 degrees feels totally "doable." In the spring the city comes alive and stays that way until the absolute coldest days of the year. Summers can be hellishly hot and humid, but you're used to that. You will need at least a room air conditioner to be able to sleep on some nights of the year.

Do you have a job already lined up? Library work here is iffy right now. The city is broke and there have been severe cutbacks to CPL staffing. There are lots of displaced library people competing for the remaining university and museum library jobs around town.

Good luck to you and welcome to Chicago!

------
I am going for a level of perfection that is only mine... Most of the pleasure is in getting that last little piece perfect...Inspiration is for amateurs. The rest of us just keep showing up and doing the work.

Chuck Close, painter, printmaker, photographer

Hope has two lovely daughters: Anger and Courage

St. Augustine

Printable Version
* Advertising and soliciting is strictly prohibited on PatternReview.com. If you find a post which is not in agreement with our Terms and Conditions, please click on the Report Post button to report it.
Leather 101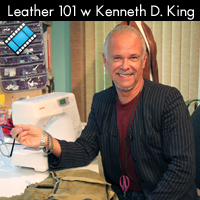 Create a Jacket Muslin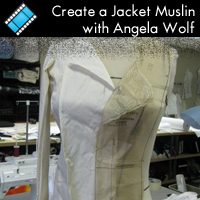 MariaDenmark 101

by: House of P...
Review
Shapes Three Fold Vest Pattern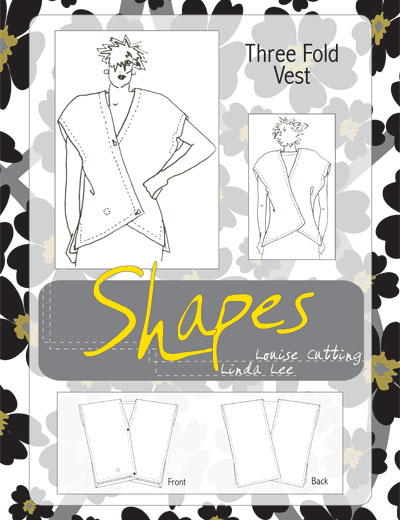 Buy Now
SewBaby Petal Jacket Pattern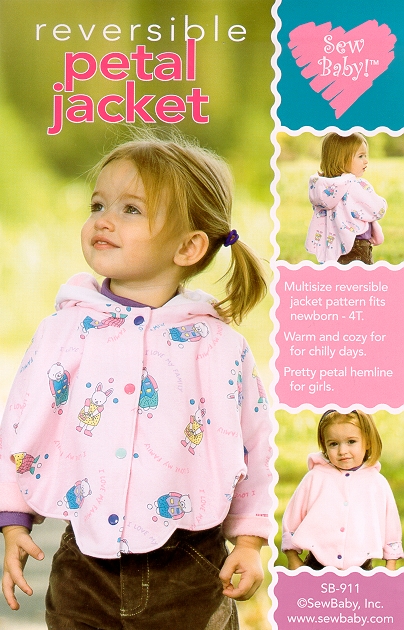 Buy Now
Other Gertie\'s Portrait Blouse

by: Lisa Gaska...
Review