lgrande


Montana USA
Member since 1/18/12
Posts: 2408
Skill: Advanced Beginner



Date: 6/17/12 9:25 AM

I started developing arthritis in the base of my thumbs when I was still in the early 40's. My internist and the specialists I've seen tell me this is extremely common in women because we use our hands so much for things like crafts and typing; that the joints simply wear out over time and usage.

I wonder how many of us share this problem and how we deal with it and/or treat it.

I know that since I've moved to a drier climate that I have less pain and less frequency of pain.

I have also had the steroid shots a few times but not in recent years.

My pain is tolerable now and quite intermittent and it doesn't interfere with my sewing other than getting into small spaces to change needles, etc. My dexterity has diminished as well and I have difficulty grasping and holding tiny objects (like needles) with any accuracy. Not critical, but somewhat frustrating.

I have found that while I can still knit, that crocheting can be painful. Thankfully, I can still sew just fine.

-- Edited on

6/17/12 12:24 PM

--

------
Linda
A lot of people are afraid of heights. Not me, I'm afraid of widths.
-Steven Wright

Read more at http://www.brainyquote.com/quotes/authors/s/steven_wright.html#vyUOz6BGb3EYCGGS.99 - Steven Wright

Bernina 830LE - Brother Dreamweaver VQ3000 - Bernina B530 - Janome 6600P - Pfaff 1209 - Babylock Evolution - Janome 644 - Babylock Sashiko2 - Babylock BLCS-2

clt3

Member since 2/6/06
Posts: 1262
Skill: Intermediate



Date: 6/17/12 11:01 AM

I, too, have this. Basal joint arthritis in my left thumb. I'm not left handed and surmise that the fact that I don't have it in my right thumb my be due to the fact that I severely broke that one when I was 16 and that joint is very loose (tore the ligament). Anyhow, the Dr. told me it is also more common in women because the joint is shaped differently than in men. I take Advil, mostly, but he also gave me a prescription for Voltaren gel. It's a topical NSAID that works pretty well. It doesn't limit me too much because it's the left thumb, but I am finding hard to do some of the Pilates class exercise because I just can't use it for anything weight bearing.

------
Singer 66-16. Singer 600e, Kenmore 158.1913 , Viking 1100, Brother 4000D, Brother Quattro traded for Brother PR1000!, Bernina 930, Bernina 1130, White 634DE gave away to a friend,
Babylock Evolve, 2 Featherweights ,Pfaff Creative Performance,Janome Coverpro 1000CPX








tourist


British Columbia CANADA
Member since 7/23/07
Posts: 6682
Skill: Intermediate



Date: 6/17/12 12:15 PM

Baby finger, left hand and middle finger, top joint of right hand. I went and had a steroid shot for the baby finger, but it was horribly painful and while the inflammation eventually went away, it was at least a year ofter the shot, so I don't think it has anything to do with it. I have been told that they just sometimes stop hurting on their own. That one I know I injured.

Middle finger, right hand - no idea except that it is the joint a pen or pencil rests on. I had a huge callous on it when I was a kid. It is sometimes awful and sometimes not bad at all. Yesterday I was cutting DH's hair and pulled the finger out of the scissors. OMG!

That hurt something serious.

Trying not to think of other fingers doing this over time. Thumbs would be pretty hard to live with that amount of pain.

------
http://bgballroom.wordpress.com to follow the progress on my next ballgown.

Elona


USA
Member since 8/24/02
Posts: 9483
Skill: Advanced
Body Type:




In reply to lgrande

Date: 6/17/12 2:06 PM

Many thumb arthritis articles on the internet seem to quote each other; that is, they refer back to one source, but the consensus is that this is a tremendously common condition, especially in women over the age of 40.

Frequently, overuse is often said to be the cause, but

this article

flatly says that thumb arthritis is not related to specific activities of the patient. The authors' view is that it's perhaps more a matter of genetics or individual anatomy.

Another odd thing is that X-rays show that the condition tends to occur in

both

thumbs, while the pain may only be felt in the

non-

dominant hand, not the dominant one.

Further, there's not much correlation between what the X-rays show and what the patient feels: The X-ray may look ghastly, but the patient may have no pain at all--or vice-versa!

But, for those of us fearing constant pain or the loss of use of our thumbs, this article cites a number of techniques, from serious splinting and rest, to surgical options like fusion, removal of a small bone and tendon rerouting, to full-on joint replacement. One of my cousins has had rheumatoid arthritis for years, and she told me that while finger joint replacement might result in more limited mobility, it

will

take away the pain.

------
Elona

Doris W. in TN


Tennessee USA
Member since 2/9/04
Posts: 9413
Skill: Intermediate



Date: 6/17/12 7:49 PM

I have it in both thumbs.. It is triggered and aggravated by being on the computer. If I'm out of town and have no computer, voila! My thumbs stop hurting.

------
iPad's auto-correct is my enema.

katlew03


USA
Member since 1/4/08
Posts: 5003
Skill: Advanced
Body Type:




Date: 6/17/12 10:11 PM

I started having arthritis when I was 18 and am now 65. I was left handed and my father made me change to my right hand. I can write with both hands although I usually use my right hand. About 12 years ago I had hand surgery because I could no longer do my job, which involved a lot of writing. I was in a cast for 6 weeks and occupational therapy for about a month. It took over 5 years to get back complete control of my right hand. Now I even open jars with it. However, I have developed the same problem with the thumb of my left hand -- I eat with it and also use scissors with it--both necessary functions

I will not have surgery on the left hand until absolutely necessary and take great pains to avoid hitting my thumb or doing anything to cause pain. The orthopedic physician removed a tendon from the underside of my forearm and rolled it up and inserted it in the joint at the base of my thumb. Although a success, I do not want to go through the process again until absolutely necessary.I have a large scar running from the base of my thumb to about 3 inches past my wrist. Sometimes it is somewhat painful. You can see my pulse in the scar area. The arthritis all over my body flares up when the barometric pressure changes and my left thumb is extremely painful and the pain may radiate up my arm. During those times I wear a brace on my wrist--one that completely attaches with velcro with no metal or finger supports and it works well. A couple Aleve capsules will usually take away most of the pain.

------
Sewn in 2012: 176.212 yds.
Total sewn in 2013 -- 225.848 yds.
Total sewn in 2014 -- 143.255 yds.
Total yards in inventory 1/1/14 -- 1752.5
Goal for 2015 -- 400 yards

Machines: Designer Diamond, #1+, H Class 100Q, Viking 400, Brother XR65 -- Serger: 936 -- Singer Coverstitch

clt3

Member since 2/6/06
Posts: 1262
Skill: Intermediate



In reply to Elona

Date: 6/18/12 9:43 AM

That was an interesting article. I do believe I probably inherited the tendency from my mom. Her hands looked horrible! I also know that I definitely don't have it in my dominant hand as my diagnosis was made with x-rays. I've had several problems in my right hand (trigger thumb, carpal tunnel, and Dupuytren's disease) so both hands were x-rayed.

------
Singer 66-16. Singer 600e, Kenmore 158.1913 , Viking 1100, Brother 4000D, Brother Quattro traded for Brother PR1000!, Bernina 930, Bernina 1130, White 634DE gave away to a friend,
Babylock Evolve, 2 Featherweights ,Pfaff Creative Performance,Janome Coverpro 1000CPX








quiltingwolf


Member since 12/15/02
Posts: 7276
Skill: Intermediate



In reply to lgrande

Date: 6/18/12 10:35 AM

I've been suffering with this for a while now. I try to avoid writing anything that really sets it off, surprising typing doesn't bother it. Hand sewing is also hard. It's my left thumb and I'm left handed. I wanted to do several applique quilts but haven't cos of all the cutting involved. Doc said just use advil etc if gets bad. Later when older look into surgery. I woudn't do surgery unless I really needed it. I work as a bookkeeper so can't be without hands. I find I also can't grip stuff tight and hard sometimes to pickup a bottle of dish detegrant etc. I wanted to get back into knitting but no way that's happening, also no video games etc. I'm trying to train myself to use my right hand more but it's hard.

------
quiltingwolf.blogspot.com

Country Lady

Member since 6/2/08
Posts: 49



Date: 7/1/12 9:29 PM

I am in need of a joint replacement in second joint from nail, middle finger, right hand. I had scheduled surgery last December and got cold feet and canceled. I'm told that it will eventuall fuse itself if I don't have the replacement done. I don't know of anyone that's had this type surgery to ask opinions is why I'm skeptical. I don't think this type joint replacement has been around long enough to really know a lot about the long term.

petro


France
Member since 6/24/07
Posts: 2969
Skill: Advanced



Date: 7/2/12 1:49 AM

I have some joint problems in my hands, but not as bad as those of you replying above. I notice some activities make it worse. One was using pruning shears. I bought some posh gardening gloves (they are American) designed by a hand surgeon. They provide a lot of comfort - in fact when I first got them I contemplated buying another pair just to wear around the house. You couldn't sew in them, but they do feel great. They have some for fitness actvities and also some fingerless ones which might be an option.

gloves

afterthought I just remembered this from when the hands were worse. Using the end of a pencil to press the keys on the laptop helped. I used one of those pencils with an eraser on the end. Its slower, but definitely gives the fingers a rest, as you can hold the pencil anyway that's comfortable.

-- Edited on

7/2/12 2:24 AM

--

------
http://patternpandemonium.wordpress.com/

Printable Version
* Advertising and soliciting is strictly prohibited on PatternReview.com. If you find a post which is not in agreement with our Terms and Conditions, please click on the Report Post button to report it.
Online Class
10 Clever Techniques To Help You Sew Like a Pro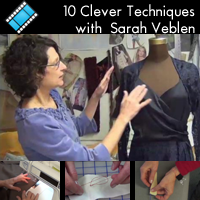 Online Class
Fit the Tee to a T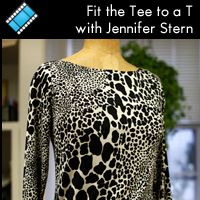 Vogue Patterns 2481

by: Jonni Ange...
Review
Curve Runner 20 cm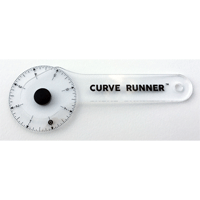 Pattern Details
SewBaby "I Can Do It" Cloth Activity Book Pattern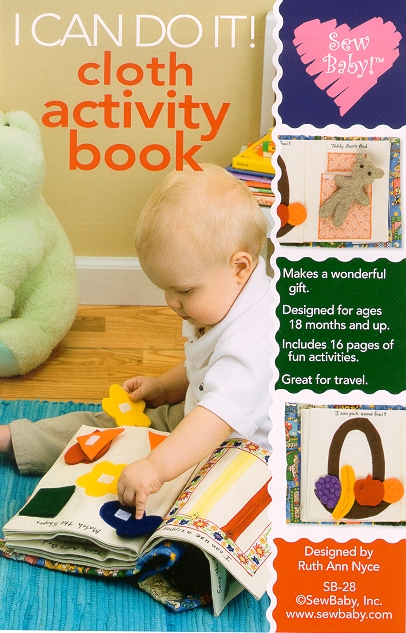 Pattern Details
No Pattern Used Newsboy Cap

by: MrsCharism...
Review