Vintage Joan


Intermediate
Ontario Canada
Member since 7/16/07
Posts: 10782



Date: 6/17/12 9:04 PM

Just wondering -- has anyone had very different results with coffee strength, using home-ground whole beans vs. pre-ground (e.g. Maxwell House) coffee? The coffee maker I got a few months ago seems to require WAY more home-ground bean coffee than pre-ground coffee, to get the same strength. Frustrating, since coffee from whole beans usually tastes better.

-- Edited on 6/17/12 9:04 PM --

------
my shield and my very great reward ~ Gen. 15:1

Image: me, about four decades ago

Miss Fairchild


Advanced
USA
Member since 8/24/02
Posts: 7936





Date: 6/17/12 9:15 PM

Maybe the problem is the surface texture of the preground coffee, (which is usually coarser than home ground) and that your coffee maker uses that more easily? I'll take my preground coffee and grind it up again, almost like espresso, to use in my Cuisinart coffee maker. Now that's a cup of coffee! But that's the opposite of your experience, so maybe it's supposed to be that way;; it "likes" preground.

------
"Play the cards you are dealt, but choose who is sitting at the table"..AARP magazine

SEE MY ETSY SHOP HERE: http://www.etsy.com/shop/AuntMaymesAttic
My blog: http://auntmaymesattic.wordpress.com/

skae


Advanced
Member since 4/23/07
Posts: 3400





Date: 6/17/12 9:51 PM

maybe your not grinding the coffee fine enough. I use both. I preferr the bean. I use my coffee grinder on fine I use much less and still get stronger coffee.

------
Ecclesiastes 11:7,8 Nothing on earth is more beautiful than the morning sun. Even if you live to a ripe old age, you should try to enjoy each day, because darkness will come and will last a long time. (CEV)


tgm and Kittys


Advanced Beginner
Wisconsin USA
Member since 3/8/10
Posts: 8168





Date: 6/17/12 11:03 PM

What type of coffee filter are you using in your coffee pot? Some people feel they get a better flavor using the brown paper filters rather than the white ones.

------
Home of the adorable Baby & Mittee girl >^,,^<
Meowy Christmas everyone!

Oh good, DH has now getting a nice part time job. Avg 20 hours a week.
The sewing workers:
Hello Kitty Kate (green), Hello Kitty Valerie, Dottie Kenmore, Bubba Kenmore the traveler.

Be still & know that I Am God +
Dear God...please help us out..Thank you..+





Member since 12/31/69



Date: 6/18/12 3:06 AM

I have a percolator I use on the stove. I use both, but I get the best coffee from cheap stuff, pre ground from Dollar general (aka a breakfast blend).

Sometimes the pot makes a difference. When I had a top of the line coffee pot and espresso machine, I got the best results from very fine grinds using beans. My mid-range Hamilton Beach that dispensed it liked a coarse grind, whole bean or not. Of course, I eat coffee makers and go though them at the rate of 3-6 a year, hence why I have a stove top perc. I don't think I can kill it. And I like the smell and taste of it.





Vintage Joan


Intermediate
Ontario Canada
Member since 7/16/07
Posts: 10782





Date: 6/18/12 10:23 AM

Quote:
maybe your not grinding the coffee fine enough


I'm very likely grinding it finer than the pre-ground... perhaps Miss Fairchild is on to something.

As for the color of the filters, I happened to have some white ones on hand, but I prefer brown, so I'll try that next time I buy filters and see if it makes a difference in the coffee.



Quote:
Sometimes the pot makes a difference.



It must -- in my old coffee maker, several years ago, I used home-ground bean coffee and didn't have this problem. When that machine died, I used a stainless steel stove-top drip pot, but eventually the coffee began tasting metallic and washing didn't help, so I got a new, pretty basic B&D electric drip coffee maker.


...Thanks for all the feedback.

-- Edited on 6/18/12 10:24 AM --

------
my shield and my very great reward ~ Gen. 15:1

Image: me, about four decades ago

andye

Beginner
Virginia USA
Member since 5/9/09
Posts: 1913





Date: 6/18/12 5:45 PM

I think I've forgotten the taste of drip-- I'm addicted to my French Press.

------
Bernina B330
Feet: 1,2,3,3A,4,5,7,8,10,13,16,18,20, 29,32,35,37,50,64,70,71,82,85,86, 92



quathy


Intermediate
California USA
Member since 6/3/06
Posts: 804



Date: 6/18/12 7:05 PM

different beans, too, will have different amounts of caffeine. In general, for best flavor, you want coffee beans that were roasted between 2 and 7 days ago, stored in a paper bag or better yet a slightly open ceramic container, and ground just before using with a conical burr grinder. Not that I'm a coffee snob, or anything :)

I would first check the freshness of the beans, then try differing grinds to see which works best for your coffee maker. And yes, try a different filter - the gold reusable ones are great.

Vintage Joan


Intermediate
Ontario Canada
Member since 7/16/07
Posts: 10782





Date: 6/18/12 8:01 PM

Quote:
a different filter - the gold reusable ones are great


Good idea -- do you find they affect the strength of the coffee?

------
my shield and my very great reward ~ Gen. 15:1

Image: me, about four decades ago

Miss Fairchild


Advanced
USA
Member since 8/24/02
Posts: 7936





Date: 6/19/12 1:05 AM

Quote:
I'm very likely grinding it finer than the pre-ground... perhaps Miss Fairchild is on to something.

Maybe you're not old enough, and this dates me, but I remember years (eons) ago when the Melitta coffee pots first came out. Their marketing method was how much the beans "exploded with flavor" when the water hit them. And of course, they sold me!!

------
"Play the cards you are dealt, but choose who is sitting at the table"..AARP magazine

SEE MY ETSY SHOP HERE: http://www.etsy.com/shop/AuntMaymesAttic
My blog: http://auntmaymesattic.wordpress.com/
Printable Version
* Advertising and soliciting is strictly prohibited on PatternReview.com. If you find a post which is not in agreement with our Terms and Conditions, please click on the Report Post button to report it.
Understanding Wool Fabrics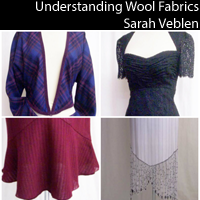 Blueprints to Blue Jeans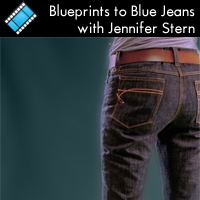 New Look 6755

by: Sheila457
Review
Sewn Square One Skirt Smarts Pattern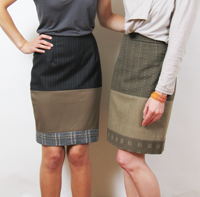 Buy Now
You Sew Girl Evening Bag Pattern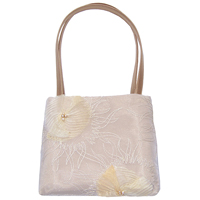 Buy Now
Butterick 5510

by: JUNIPERJUN...
Review