Courtney Ostaff

West Virginia USA
Member since 11/23/10
Posts: 664
Skill: Intermediate

1 member likes this.




Date: 6/20/12 10:25 PM

So I bought it

on Kindle

, and I'm completely overwhelmed.

It seems like a ton of work to get a pants pattern that fits correctly, and frankly, I'm not sure I like the final results they end up with. I mean, it seems like they just make everyone seem identical, no matter what.

On the other hand, I would like a TNT pants pattern.

Does anyone else share these thoughts?

jannw


Washington USA
Member since 9/3/06
Posts: 8552
Skill: Intermediate



In reply to Courtney Ostaff

1 member likes this.



Date: 6/20/12 11:08 PM

What didn't you like about the fit? They illustrated mostly slacks in chapter 8, which is the one I've read. I believe that's the way they are supposed to fit..I do like a little less fabric under my rear also, but then I think that turns them into trousers...It is a lot of work, but then you do have a pattern that you can use for some time and hopefully we won't have to do every adjustment!

------
2009-113.25 yds
2010-115.5
2011-80.25+30+donated
2012 86.3 yds..
2013 21.0
Everyone who sews seriously has a stockpile of fabrics, because it is natural to purchase more than can be sewn in any one season" Singer, Timesaving Sewing, 1987



JTink


Member since 4/20/08
Posts: 6641
Skill: Intermediate
Body Type:




In reply to Courtney Ostaff

1 member likes this.



Date: 6/21/12 7:57 AM

I don't have the new version of PFRP, but I do have the last one. I use some of their suggestions, but can get all of them to work for me. I think it's really just a jumping off point. You have to find what works for your individual body. I know their suggestion of pulling up the center back to remove wrinkles, then scooping, doesn't always give me the desired result.

Q Valley Mary


Wisconsin USA
Member since 7/14/08
Posts: 35
Skill: Intermediate

1 member likes this.




Date: 6/21/12 11:32 AM

This is the kind of book that I would buy in the paper version rather than on kindle. I wonder if part of your difficulty isn't the way pictures and text get muddled on kindle sometimes. Other than that, yes, getting a pattern that fits is a lot of work, but you don't have to keep doing it over and over once you get one that works for you, as some others have already pointed out.

tinflutterby

California USA
Member since 8/9/11
Posts: 323
Skill: Advanced

1 member likes this.




Date: 6/21/12 11:58 AM

I agree that this would be overwhelming on a Kindle and fitting pants is a hassle; to many curves intersecting but it is so worth it. I like PFRP although it is not the only answer it gave me tools I could work with and as others have said you don't have to keep doing it once you have a pair that fits it's all variations on a theme.

quathy


Member since 6/3/06
Posts: 814
Skill: Intermediate

3 members like this.




Date: 6/21/12 1:15 PM

Once you have the fit, you can adjust leg width, hem width, add pockets, change waistband, add details, etc... I think it's totally worth it, and I love PFRP especially because of the 'extra' advice. I have the older version of the book (in paper) and these detailed instructions are included towards the back of the book.

Courtney Ostaff

West Virginia USA
Member since 11/23/10
Posts: 664
Skill: Intermediate



Date: 6/21/12 4:00 PM

One thing I don't like about the fit is that everyone looks identical once they get the fit "finished". To me, one of the points of having different pairs of pants is that they fit differently -- some are looser than others, some are wide legged, and some are not, etc.

Plus, I'm plus sized, and the one or two ladies that they fit are plus sized end up looking like eggs with legs by the time they're done.

I've only made pants a couple of times, when I was a teenager, and perfectly pattern sized though, so I'm somewhat out of practice.

I just find all the tiny adjustments to be overwhelming to read from a book. I think I'd want to go to one of their workshops to get the full value of all those directions.

Miss Fairchild


USA
Member since 8/24/02
Posts: 7936
Skill: Advanced



In reply to Courtney Ostaff

1 member likes this.



Date: 6/21/12 4:26 PM

I must say I bought this book and am ashamed (maybe) to say I don't pull it out. I've often thought of selling it. When I bought it, I felt overwhelmed--too many adjustments! And the biggest part I didn't like was fitting tissue to me...Wahhh? tissue tears, especially nowadays with the flimsy stuff you get in a pattern; and don't let me describe how easily it sticks to a body...

. Then on top of that, I'm to reach around and pin myself?? Puleze! How many women my age can reach around and pin themselves?

There are many other books I would refer to, and preferably in book form--not Kindle as the screen is so small that I can't get the jist of what is going on; (and truthfully I like my books). My all time favorite is Singer's Making Pants that Fit. Wonderful book, lots of defined color photos, and great explanations how to make the changes on your pattern

without fitting tissue

You make a muslin first, then fit that--easy peasy. I've made several pairs of jeans using an old, very old Burda pants pattern I graded up in size. That's my TNT jeans pattern. Then I've make pants using Stretch and Sew's Comfort Pants pattern, making the changes I found in the Singer book. And every now and then I'll pull out a very old book by Else Tyrolier, called Making Pants for Women or something like that. She writes in such a way that it's as if she's talking to you, right there. Her pictures are hand drawn and the type is from a typewriter..it's that old! I'll pull it out to confirm my changes and give me a little confidence.

------
"Play the cards you are dealt, but choose who is sitting at the table"..AARP magazine

SEE MY ETSY SHOP HERE: http://www.etsy.com/shop/AuntMaymesAttic
My blog: http://auntmaymesattic.wordpress.com/

Vonnevo


Queensland Australia
Member since 10/25/04
Posts: 6022
Skill: Advanced



In reply to Miss Fairchild

Date: 6/21/12 5:34 PM

Quote:
My all time favorite is Singer's Making Pants that Fit. Wonderful book, lots of defined color photos, and great explanations how to make the changes on your pattern without fitting tissue You make a muslin first, then fit that--easy peasy.

This book is my Go-To help for fitting pants too. It is often available on Amazon for just a few dollars.

Singer Pants that Fit

Another book which is amazing for all fitting alterations, is

Fitting-Pattern-Alteration-Multi-Method

------
Vonne šOš Brisbane Australia
---------------------------------
Laughter is timeless, imagination has no age and dreams are forever.
We don't stop playing because we grow old; we grow old because we stop playing.

jannw


Washington USA
Member since 9/3/06
Posts: 8552
Skill: Intermediate

1 member likes this.




Date: 6/21/12 6:52 PM

A couple of points...Courtney, I didn't catch the Kindle problem since I bought the Kindle version myself. I had it put on my "Kindle for PC", a free program from Amazon. I do like it because I can enlarge the page and it reads clearly with no problems. My computer is in the room where I do my sewing so it is convenent. You might want to transfer yours. At the $10.99 or so, it's a good deal to get the Kindle.

One of the reasons the pants all look alike is because they are..I noticed that the majority were a Palmer/Pletsch McCalls pattern. You can use any pattern you like and still use their methods.

The "eggs on legs" is a good one...they did rather, except in the photos with the full outfits. I think you are going to get that look with the large abdomens some had. I did see Marta Alto at the Puyallup and she looked good. She looked thinner than the photos and had a little more fabric in the rear than my taste, but overall, a nice business look.

I do a lot of my fitting by tracing a pattern onto clear 3 mm plastic. It doesn't show some of the minor wrinkles, but does seem to accentuate the larger problems. I can even sew it to see if pinning is causing some of the problems. From there I go to a muslin fabric, if I feel I might have missed something.

I've found, over time, almost the complete Singer sewing library in the local thrift shops. You might check yours if you want to compare. From my memory, they didn't address my particular problem (extra fabric in the upper back thigh) as much as this book does, but it depends upon your fit problems...

------
2009-113.25 yds
2010-115.5
2011-80.25+30+donated
2012 86.3 yds..
2013 21.0
Everyone who sews seriously has a stockpile of fabrics, because it is natural to purchase more than can be sewn in any one season" Singer, Timesaving Sewing, 1987


Printable Version
* Advertising and soliciting is strictly prohibited on PatternReview.com. If you find a post which is not in agreement with our Terms and Conditions, please click on the Report Post button to report it.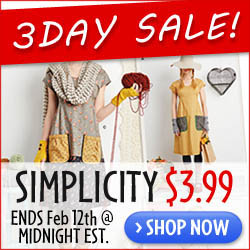 Online Class
All About Buttons and Buttonholes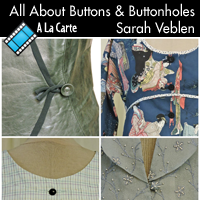 Online Class
Serging Ahead with your 5 Thread Serger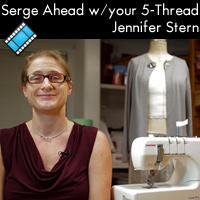 BurdaStyle Magazine 03-2014-108

by: Aafke
Review
Petite Plus 401 Pattern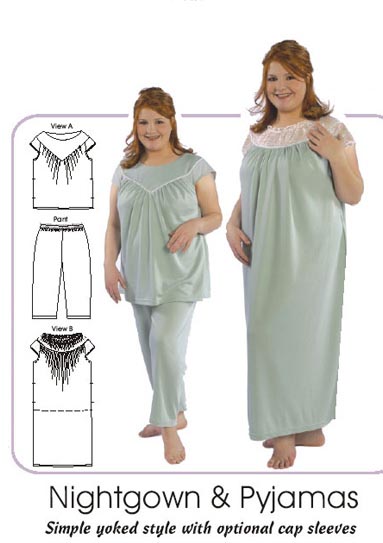 Pattern Details
Sew Chic Clara Bow Apron Pattern (ln102)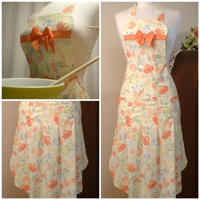 Pattern Details
Vogue Patterns 1127

by: Mahogany S...
Review