SecondHandRogue


Advanced Beginner
Rhode Island USA
Member since 12/28/05
Posts: 656



Date: 6/24/12 10:09 AM

I ask this with zero contempt or even irritation, I'm just curious.

I purchased 2 yards of fabric from a boutique fabric store online, at $16 a yard. It is a site that lists new arrivals in limited editions. A site I like very much, and will be shopping at again. Probably today :D

The same print -- yes exact -- in a different color is on clearance at fabric mart today for about $6 a yard. Now I don't really care much, I can afford what I paid and I love the fabric, but do you seasoned fabric buyers recognize a fabric that has been kicking around for a while? Do different stores get things "new" at different times? Maybe fabric mart gets the colors that other vendors have rejected? My color is indeed WAY more attractive than the clearance color.

Would it be impolite to ask A store owner the season/year of a fabric, or is that a total faux pas?

sfshaza


Advanced
California USA
Member since 9/12/07
Posts: 312

2 members like this.




Date: 6/24/12 10:26 AM

FabricMart sells wholesale and retail. Many stores (online and brick and mortar) buy from FabricMart. Several brick and mortar stores in my area buy from FM. Some fabrics that FabricMart sells never make it to their retail operation because they do not have enough quantity.

For example, I was visiting FabricMart a year ago, in person. (A big trek for me from San Francisco to Sinking Springs...) The owner recognized our blogs (I was with Carolyn of Diary of a Sewing Fanatic) and he invited us to go downstairs to see the warehouse. While down there, a woman was packing up a wholesale order. She had a bolt of fabric that I LOVED. It was a textured cotton, a complex black and white plaid, and I HAD to have it. But they only had the single bolt and it was going to... you guessed it, a fabric store in the San Francisco bay area - Stone Mountain and Daughter.

When I returned home, I contacted Stone Mountain, but they hadn't received it yet. I checked back periodically and they finally had received the order. At last, I got my fabric. Yes, I paid more, but it was reasonably priced and so worth it.

As to whether to ask the online seller, you can try. But, to be honest, I try to keep current on FabricMart's offerings so I do recognize when other vendors are selling their fabric. And, some time you buy it anyway because it is in a better colorway.


------
http://communingwithfabric.blogspot.com/

SecondHandRogue


Advanced Beginner
Rhode Island USA
Member since 12/28/05
Posts: 656





Date: 6/24/12 10:37 AM

Wow, thanks for that post, pretty much explains everything! and knowing that fabric mart is often the first stop, the uglier color way being leftover there on clearance makes tons of sense.

No need to embarrass myself by bugging any shop owners with offensive questions now either

Thanks again for the info!

Sewliz


Colorado USA
Member since 6/22/04
Posts: 4432





Date: 6/24/12 10:44 AM

Asking about the details of a fabric seems perfectly reasonable to me. Naturally many of us want to know in which season a designer debuted a fabric.

I have seen all types of fabric at the independent online shops, some old, some new, and some sold elsewhere online for much less. What they carry is their personal choice and what we pay for and get are excellent customer service and the assurance of getting good fabric.

The most surprising "rerun" I have seen was this one. I don't post this with irritation or contempt either, just interest.

------
Liz

thefittinglife.blogspot.com

a7yrstitch


Intermediate
Texas USA
Member since 4/1/08
Posts: 6082





Date: 6/24/12 11:57 AM

I have my own areas of interest and curiosity.

How is it that I'm seeing an online retailer listing some fabrics in the 12 to 25 dollar per yard price range as mystery fabrics? Sometimes there is a hint or guess at content with a 'You're guess is as good as mine.' comment.

I'm guessing I can pass on those just on principle. If an online dealer wants a piece of the pie, they need to step up to the plate and be professional about it, especially in that price range. IMHO

I'll say this about our now closed Hancock's, in amongst a lot of easy to pass up fabric there were some hidden gems.

Well, now it has come to this. For the last several years I've given hubbie a break from including fabric shopping in our vacations. With limited storefront resources and the understandable markup of the online boutiques, I'll have to revert back to my old ways and have that researched list of stores in hand before hitting the road.

------
I have no idea what Apple thought I was saying so be a Peach and credit anything bizarre to auto correct.

sfshaza


Advanced
California USA
Member since 9/12/07
Posts: 312





Date: 6/24/12 12:10 PM

You're welcome. Also, remember that FabricMart is a jobber. A "jobber" is a business that buys leftover fabrics from garment or home dec manufacturers. They then resell this fabric to consumers. They do not, for example, buy from a company that manufactures fabric for quilters, for example, the way a regular fabric store would.

So asking if a fabric is "current" doesn't really have a lot of meaning with a jobber, because it depends on when the manufacturer lets the fabric go. Some manufacturers keep fabric around for a bit, some don't.

I know a jobber and he tells me it's getting very difficult to get fabrics, because so much garment manufacturing is now off shored. I love jobbers because I want access to the fabrics that garment manufacturers have access to. :)

------
http://communingwithfabric.blogspot.com/

sfshaza


Advanced
California USA
Member since 9/12/07
Posts: 312





In reply to a7yrstitch <<

1 member likes this.



Date: 6/24/12 12:18 PM

The answer to your question, 7yearstitch, is because the fabric is from a jobber. Jobber's do not necessarily have content info for the fabrics they buy. The advantage is that they are (usually) re-selling their fabrics for such a reasonable price, it's worth the risk. And if you are at a brick and mortar jobber, you can touch the fabric and that tells you so much. Also, most brick and mortar jobber stores will whip out a lighter and burn a bit if you ask about the content.

The one time I will not buy a mystery-content fabric is ponte. I've had such mixed success with ponte and will no longer use mostly-polyester ponte. So I won't buy a ponte by mail order if it doesn't list fiber content and percentage. I love rayon-heavy ponte and have been very happy with the ponte I've purchased from Emma One Sock. Yes it's pricey, but sooo nice.

------
http://communingwithfabric.blogspot.com/
Printable Version
* Advertising and soliciting is strictly prohibited on PatternReview.com. If you find a post which is not in agreement with our Terms and Conditions, please click on the Report Post button to report it.
Online Class
Sew a Designer Unlined Jacket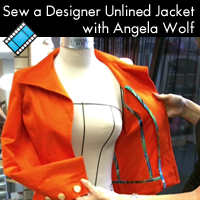 Online Class
The Contemporary Couture Jacket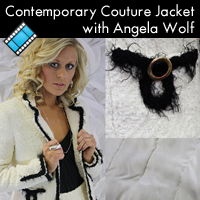 McCall's 8524

by: AK2012
Review
Paradiso Designs Lolita Simple Skirt Formula Pattern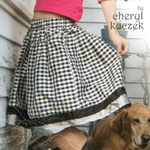 More Info
Petite Plus 603 Pattern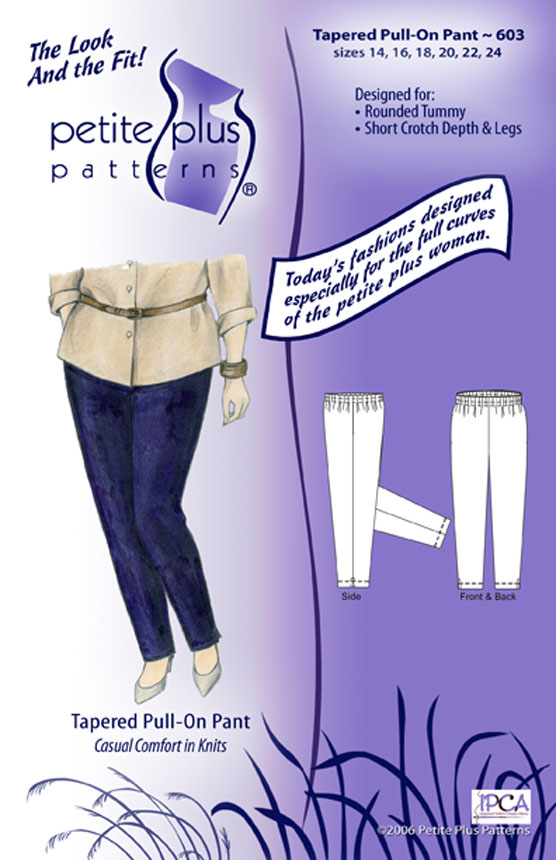 More Info
Vogue Patterns 1315

by: Sue Parrot...
Review