byronmagoo

Member since 6/23/08
Posts: 34



Date: 6/24/12 11:56 PM

I am at a complete loss. Can you help me? I have sent an email to Colette Patterns, but who knows when they'll get to my question.

I've also read everything I could about FBAs on this dress and looked everywhere in FFRP, but I just don't get how to do the FBA. I can do them on regular patterns, but this one is different.

I am a 32H (I guess 32I in US, but I've never been able to find my size in US brands). Sigh. Did you even know that size existed?!? I chose Hazel because I thought it might be flattering on my ridiculously top heavy body. And because it is rated "beginner."

I thought I would try to just fit my bust and then take everything else in, or grade down and according to the pattern, the size 14 should accommodate my bust, and well, technically it does, but the bust darts are way too forward, beyond my apex. I am now trying to do an FBA on a smaller size, but it is just beyond me. I can do (um, sort of) the FBA, but then the bodice front won't work with the bodice side pieces and I am afraid I am not experienced enough to deal with that.

The pattern designer says to do the FBA on the front bodice piece, but there are no further recommendations on how to do it. And I really need them. Can anyone - please, please! - point me toward something , anything, that will help me figure this out?

Here is the pattern: http://www.colettepatterns.com/shop/hazel

Sickofitcindy


New York USA
Member since 5/1/08
Posts: 420
Skill: Intermediate



Subject: FBA for Colettes Hazel dress Date: 6/25/12 0:00 AM

The lucky Lucille blog is working with two other bloggers on a hazel sew along. I think they covered the fab on this pattern.

byronmagoo

Member since 6/23/08
Posts: 34



Date: 6/25/12 0:22 AM

Thank you for your reply.

Yes, they did post the FBA advice on teh Hazel sew-along, but I don't get it. They just said to do a regular FBA and to look at the Rooibos FBA tutorial. I did, but the Rooibos has a regular bodice and the Hazel has this triangle in front attached to the front side bodice. A couple people have suggested treating it like a princess seamed dress, but I am not quite clear on how to do that with these pattern pieces either, even while staring at FFRP.

Ugh. Please excuse my ignorance. It is probably something very simple, but not as simple as me.

SecondHandRogue


Rhode Island USA
Member since 12/28/05
Posts: 660
Skill: Advanced Beginner



In reply to byronmagoo

Date: 6/25/12 2:10 AM

Did you see this recent discussion in the Colette forum? Maybe some of these tips might help...

FBA thread at Colette

I feel your pain, I was a 34H after my 2nd baby was born, and 18 months later I'm still only down to 34DD or so. I have high hopes for hazel too, just cut the pieces of my wearable muslin today, I'll see how things pan out soon enough...and I'll post back if I come up with anything.

I recommended the Crepe dress if you want a pattern with tons of advice and tutorials cached out in the blogosphere...gertie's sew along of this dress sort of launched 1000 blogs, I'm sure there is ample instruction for dealing with your *ahem* ampleness if you decide to make Crepe next.

byronmagoo

Member since 6/23/08
Posts: 34



In reply to SecondHandRogue

Date: 6/25/12 2:58 AM

lol Thanks for the sympathy. What I wouldn't give to be a DD again! I never got back to my pre-pregnancy size. WTH. I thought I was supposed to have the opposite problem after nursing a child!

I inherited two things from my wonderful grandmother: one is my love of all things crafty. The second... ugh.

Oh, and I did see the discussion, and the post with the diagram is how I did my FBA. But after that I am lost.

I'm sure your Hazel will be lovely.

I'd love to hear any tips you have. And the Crepe is pretty, but the high neckline would do nothing for my figure. Um, not that much would...

-- Edited on

6/25/12 2:59 AM

--

SecondHandRogue


Rhode Island USA
Member since 12/28/05
Posts: 660
Skill: Advanced Beginner



In reply to byronmagoo

Date: 6/25/12 7:38 AM

oh, so true about the crepe! I finished mine last week, and while the fit is nearly perfect, it makes me look way more vavavvoom than I like. I thought it was demure, but in the pictures I look like I'm wearing 50s undergarments, bullet style. I'm used to hiding the DDs with loose bodices that don't hug my narrow ribcage.

so what easy patterns do you recommend for the top heavy? I think in general that more fitted skirts make the hourglass less cartoonish....

WasabiZee

Oklahoma USA
Member since 8/31/11
Posts: 13
Skill: Intermediate



In reply to byronmagoo

Date: 6/26/12 12:59 PM

I am working on Hazel too, right now! 32G, so it's a little easier but still. I am NO EXPERT but it sounds like you were already going in a direction that could work.

The adjusted front might not throw off the side-bodice anyway, maybe draw all the seamlines on and doublecheck? It if does, just slash the side-bodice to but not through the side seam, and use that hinge to make the side-bodice seamline long enough to match the center seamline. Might have to re-draw the side-back seam a bit if it gets distorted, just match it to the seamline on the center-back piece.

Another option would be to use the larger size that had darts going past the apex, and sew the darts as gathers instead. No dart legs, no problems :)

The main things that help me are always using the seamlines, not the cutting lines, and working with tracings as much as possible rather than the original pattern, in case something goes badly.

I also had to raise the front neckline and widen the straps to hide my big ugly bra.

I'm on the second muslin now and think this will be fine! Hazel is a great choice for our build, IMO, and it is quick to sew so it is worth messing with the fit.

-- Edited on

6/26/12 1:33 PM

--

-- Edited on

6/26/12 1:41 PM

--

------
"Chaos is found in greatest abundance wherever order is being sought."
― Terry Pratchett, Interesting Times

byronmagoo

Member since 6/23/08
Posts: 34

1 member likes this.




Date: 6/27/12 2:36 PM

Thanks for the tips. I also heard back from Sarai (great CS!) who had some suggestions. I ended up adding width and length mostly to the front piece and a bit to the sides. The muslin fits, I guess, but I don't know what I was thinking, because the style really is not flattering on a short person with an enormous bust. So I don't know if I will bother making it for real. DH says it will be fine and added that I need to "embrace" my figure. Very kind, but in my head it immediately translated to "you look like an Oompa Loompa." Oh well.

nitsel

Member since 12/25/11
Posts: 239
Skill: Intermediate



In reply to byronmagoo

Date: 6/27/12 8:05 PM

Sounds like you have a good husband!
Let us know what you decide on the dress. It's really a pretty pattern, isn't it.

lakaribane


Haiti
Member since 7/23/07
Posts: 3236
Skill: Advanced Beginner
Body Type:


1 member likes this.




Date: 6/30/12 9:07 PM

Just got an email update from the blog Symon Sez and she posted her

Colette Hazel Fba tutorial

.

I thought it might be useful to you guys.

------
Morphology: Petite at 1m53 (5'), Burda size altered 19 or altered 38, Big 4 size 10 or 12 depending on ease;
Alterations: Petite, Narrow Shoulders, Slim Arms, Narrow waist, Increase Back Crotch Depth. Considering: Forward Neck/Rounded Upper Back, Slight Swayback;
Style: Feminine, Colorful, Fitted, Clean lines;
Favorite Garment type: Dress;
Favorite Colors: Purple, Navy, Brown, Shocking Pink, Coral, Aqua;
Favorite Fibers, Weaves or Patterns: Cotton, Linen, Cotton Silk blend, Seersucker, Swiss Dot, Lawn, Denim, Stripes, Chevron, Window pane Plaid, Bias;
Blog : http://fashionmate.blogspot.com
Pinterest : http://pinterest.com/lakaribane/
Printable Version
* Advertising and soliciting is strictly prohibited on PatternReview.com. If you find a post which is not in agreement with our Terms and Conditions, please click on the Report Post button to report it.
Online Class
All About Buttons and Buttonholes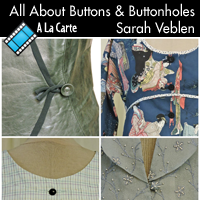 Online Class
Perfectly Fitted Shirt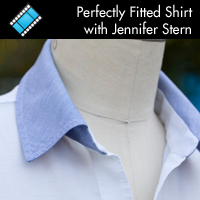 StyleArc Kerry Cargo Pant

by: sewtofit
Review
Sew Chic Southern Belle Dress Pattern (ln8503)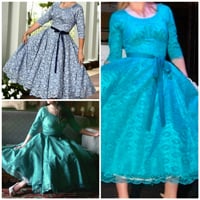 Pattern Details
Sewing Workshop Now & Zen Shirts Pattern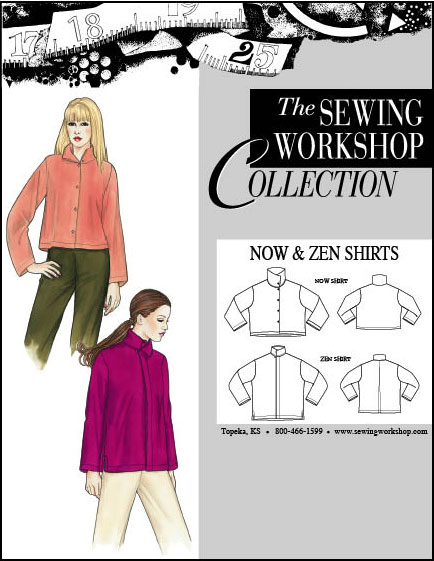 Pattern Details
No Pattern Used 2014 Mini Wardrobe

by: MrsCharism...
Review