aka4512

Member since 2/2/12
Posts: 611
Skill: Intermediate



Date: 6/25/12 1:10 AM

I have a huskylock S21 which unfortunately enjoys breaking needles when using the right needle for narrow 2 thread rolled hem. Even with regular 4 thread overlock stitch it breaks/bends the right needle.
I had an incident today the needle some how got caught in the two thread converter mechanism (I followed the instructions and checked again to make sure). Luckily I was able to get it out but it flew across the table like a bullet on to the floor where I cannot see it. This is probably the tenth time it happened so whatever I am trying to prevent it is not working

I think maybe the tension is too tight. However I tried to do a rolled hem bujavascript:emoticon(':eek:')t was doing an awful job so i thought tightening the tension would do the trick but it just led to breaking more and more needles. I went through a whole package of needle which came with the machine and now it devouring the schemz needles. I don't even use the overlock as much.

I will take it to the dealer I bought it from as it is still under warranty. If that doesn't work I will take it to either cash converters (trading outlet for cash lol) or have to find a place with relatively good trading policy (hard to find in Sydney from experience). after service etc and use the money for a bernina serger. I would love a babylock however the ideal model is over $2000.

I am disappointed with this machine so far. hopefully after getting it service it will improve it's performance. fingers crossed.

beauturbo

California USA
Member since 5/2/09
Posts: 4511
Skill: Advanced





Date: 6/25/12 9:04 PM

Maybe it does not like your needles. I see in your book it says:

NEEDLE INFORMATION
This overlock uses a flat shank industrial needle that
eliminates the possibility of inserting the needle backwards.
Do not attempt to use a standard household sewing machine
needle of any size or type in this overlock.
Use INSPIRA™ needles EL x 705 sizes 14/90 and 12/80,
supplied with this machine.

I don't know what could be the difference between a Schmetz EL X705 kind of overlocker needle and a Inspira one, but there might be something, a bit different.

If the Schmetz needles you got in there now are not even EL X 705 ones at all, then there probably is a big difference as then I don't think they would even be alike at all.

Sometimes when one particular brand of Needles is recomended for something, it's just because they want you to buy their stuff. But other times, it can really be because of a difference and for a good reason too. If things sew good in what ever I'm using for anything, then I use what I want, but if having problems with something, then I go back to what I'm supposed to be using instead then, to see if maybe the problems don't go away.

goodworks1


Illinois USA
Member since 7/19/03
Posts: 3829
Skill: Advanced





Date: 6/26/12 0:46 AM

I would just take it to the dealer and have them show you how to do the narrow 2 thread rolled hem.

I wouldn't take it for 'repair' until you're sure it's not a mistake you're making.

------
blog: goodworks1.wordpress.com


aka4512

Member since 2/2/12
Posts: 611
Skill: Intermediate



Date: 6/26/12 2:25 AM

I used the Inspira overlock needles. and a schmetz needle for overlocking (according to the dealer) I haven't used th ELx705CF needles... Would it be possible it may have been slightly out of alignment?

Betakin


Arizona USA
Member since 4/22/04
Posts: 7282
Skill: Advanced





Date: 6/26/12 7:38 AM

I have never used this model but shame on the little beast for breaking so many needles.
It would be best if the problem was from user error rather than a problem with the serger. In thinking about user errors I suggest that
I would use ELx705 needles and I suggest to double check that you have the needles as high up as they will go into the needle bar and in there good and tight. I use Schmetz ELx705 needles in both my combo model and my basic sergers.
Some other suggestions .. be sure that your stitch finger width is correct being narrow for your rolled hem and wider for regular overlock stitches.
Of course do double check that your threading is correct and done in order..threading needles last with their threads free clear from underneath even if you have only rethreaded a looper.
This suggestion might seem silly, I am sure you know this but if your serger is a combo model and you are new to serging, do just use the lower looper and not the chain looper for regular overcasting and the chain looper for coverstitch and chain stitch. I know..so many loopers so little time lol.
I do hope you you get the problem figured out.

-- Edited on 6/26/12 7:40 AM --

aka4512

Member since 2/2/12
Posts: 611
Skill: Intermediate





Date: 6/26/12 8:29 AM

I will need to play with the machine againg to find out the problem I not too sure but maybe the thread tension might have something to do with it. If I can figure it out my self I will take it to where I bought it from. I do hope is user error because I don't really want to spend time getting another serger (If I do I will get a Bernina for sure) But it will cost over a thousand dollars. not too sure with trade in though...

beauturbo

California USA
Member since 5/2/09
Posts: 4511
Skill: Advanced





Date: 6/26/12 1:01 PM

Well they tell you to only use EL X705 and they want you to use theirs obviously. They don't even say just recommend, but instead say "Do not attempt" so that sounds pretty strong to me.

Once you got a lot of broken needles in a row, and actually caught up in your upper loopers blocker device and bits and pieces flying across the room, that does not sound good to me. If it were mine, I would try one more correct needle of the kind they wanted me to use, and really careful and only turning the fly wheel by hand, and if that did not work out good suddenly, then I think I would assume something got bent up or broken instead. Or you just using it wrong. Maybe you broke or bent a stitch pin, or maybe you have knocked a looper to the side, or maybe there is a needle scratch on a looper and thread can't even slide over it anymore. Or maybe everything is just fine and you just are not using right, but I think the way to find out, is to bring it back to where ever you got it and let them look at it, and attempt to sew on it instead.

If it sews fine for them, then they are doing something or using something in a way you are not, and it is fine, and then you would even be in the right place for them to show you how to use it, like they do.

I don't think just dumping things, and just getting another, and spending more and more money getting more and more, each time is really a good answer and way to handle things like that most times, as what if it keeps happening to each new thing too, and that would be kind of wasteful and silly then.

beauturbo

California USA
Member since 5/2/09
Posts: 4511
Skill: Advanced





Date: 6/26/12 1:19 PM

Non Inspira EL X705 needles have a cut out on each side of a needle that lets it get closer to things that move. I think that is why on a machine that does cover stitch, and supposed to use those needles for that, why you would just get way less dropped and skipped stitches there, and often a lot better stitch formation even.

But, if that kind of needle lets you get closer to things that move, and they want you to use that kind of needle for everything, and say in the book to do that, and really not to attempt to do otherwise, then maybe that could be for a good reason, and maybe even because that means a needle without those cut outs, would just be hitting metal on metal on something. That is what I might think.

If it was my serger, and the person whom I bought it from, actually told me to do something contrary to what is in the book, and it then bent or broke something, then I would just tell them to fix it and not even charge me, as at that point, I would not even feel it was my fault at all. Depending on circumstances, I don't know if I could actually convince them of that or not,(since I probably should have read my book too) but I would be at least trying :)

aka4512

Member since 2/2/12
Posts: 611
Skill: Intermediate





Date: 6/26/12 5:10 PM

funny little fact here. Once i have bought my serger from the dealer I have never gone back. The sad thing is I bought it out of pressure...the lady at the store wasn't happy when i said i may come back etc etc. when i bought it that same day she was very pleased. Looking back on it now I am very because I gave in so easily.
I hope it is worth the trip otherwise there's a bernina dealer who would happily have the machine for trade in



Red Dragon


Australia
Member since 2/4/08
Posts: 837
Skill: Intermediate
Body Type:




Date: 6/28/12 6:28 AM

I have an S25, so I'm not sure how different they are besides the screen. Mine has narrow 2 thread overlock and 2-thread rolled hem as two separate stitch types. The narrow overlock has the stitch finger lever is on N, and on the rolled hem, it is on R. Could this be an issue? The machine of doom also thinks that the tensions should be: narrow overlock - Red4.2, Blue 2.0, and rolled Red 3 Blue 2.1.
Not the easiest machines to master... my manual is full of postit notes and flags Hope you find a solution.

------
Tracy, Canberra

Janome 7700QCP, Janome 4618QC, Husky S25 overlock/coverstitch
Printable Version
* Advertising and soliciting is strictly prohibited on PatternReview.com. If you find a post which is not in agreement with our Terms and Conditions, please click on the Report Post button to report it.
Online Class
Altering Pants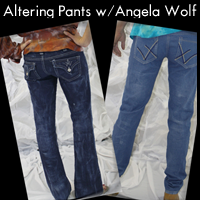 Online Class
The Contemporary Couture Jacket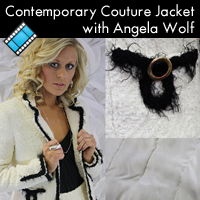 Farbenmix Olivia Pinafore Dress

by: kellyhogab...
Review
BurdaStyle Magazine 04-2008-116

by: yummymummy...
Review
ADVANCED SLEEVE - A CD Book by Kenneth King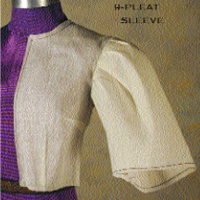 Pattern Details
Favorite Things Lounge Around Pattern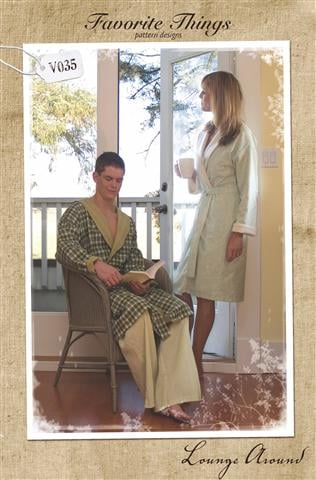 Pattern Details