solveg


Beginner
Minnesota USA
Member since 2/16/12
Posts: 366



Date: 7/1/12 5:10 AM

Let's see if this image is usable. I set up 2 8,5x11 pages. On the left is the pattern information, and in the upper right in green is a summary of the patternreview.com comments. On the right page are 2 sets to document the pattern. Large square is for a photo. Perhaps there should be more photo squares? To the right of it is a place for notes. Below are squares for fabric swatches. This is repeated twice on the page.

Here's the image....


Here's the linkie in case that doesn't work.
-- linkie



So, if you were starting all over again, from scratch, would this be a useful thing to keep, or more hassle than anything else? If you find it useful, what changes would you make?

I think one change to make is to put a blue ribbon somewhere consistent if it is a TNT patter.

-- Edited on 7/1/12 5:24 AM --

Kemish


Intermediate
California USA
Member since 4/24/06
Posts: 289

5 members like this.




Date: 7/1/12 9:04 AM

I started my sewing journal long before home lap tops, flckr, PR or blogs. It was a requirement in Home Ec (Yep! Back in the day when you had to pass the ten minute zipper!). We were required to keep a journal of all the garments we made and the notes about the garments, and I still do. Mine is very low tech. Each garment gets its own page (if I am doing a lot of fitting sometimes the garments will have multiple pages). Each page has pattern number, date completed, fabric swatch and fitting (muslin) notes and construction notes (i.e. button hole info, needle type/size stitch length). I do have dividers in the notebook with categories of dresses, jackets, tops, pants and misc.
Sounds a little too OCD?!
Since I work on multiple projects, my sewing journal is where I keep any notes I may need when I return to a project. Also, if I want to go back and remake a pattern my notes are there to see what I did or didn't do and should have done.

I know that many sewers use their blogs as a sewing journal, which is great because we learn from their progress, their sucesses and even their failures.

I think sewing journal is a great idea - Yes, I have several notebooks of old sewing journals stacked in the closet of garments I made that I have since passed on. Its fun to look through those old journals and see how far my sewing has come and, how much I still have to learn, too.

------
Kemish

heathergwo

Advanced Beginner
California USA
Member since 11/14/11
Posts: 958



Date: 7/1/12 10:04 AM

I think it's a GREAT idea! Personally, however, I would try to make it as high-tech as possible. I would use the computer as much as possible to save storage space. You can upload the pics, take pics of the fabric and include all information on these pages in your virtual sewing journal.

I think Kemish has all the details covered as far as what to include. Definitely any changes you made to the existing pattern. Did you lengthen one inch or shorten the sleeves? What type of fabric & needles did you use. Anything special you tried that didn't work, etc. Those are all things I would include in this journal.

I started one myself shortly after I started sewing, but I haven't completely kept it up even though I've only been sewing just under one year. For me, it became cumbersome, and I think that's mostly because I started it NOT on the computer, but on paper.

Now you've inspired me to start anew! I think I will create something in my computer so I can start recording my work going forward. Hopefully I can go back and enter the stuff I've done already - it's not like it's 30 yrs worth of stuff :-)

good luck!

------
Brother Innovis 1250D
Babylock Enlighten
Singer Curvy 8763
Brother 1034D
Janome 385.19606
Brother 2340CV



Member since 12/31/69



Date: 7/1/12 11:13 AM

I'm like Kemish and go low tech, although I do have a blog. Mine's not near as organized (although it's a good idea, really), but I use it to mark changes I did to fit, drafting issues if applicable, and date/name of blog post.

Too high tech and too much printing for me would make it too hard to keep up with.

GlButterfly


Intermediate
California USA
Member since 8/28/08
Posts: 3300



Date: 7/1/12 1:59 PM

Decades ago, with my first garment--I'm not counting Home Ec. garments--I began my notebooks. The whole stack at this point doesn't even take six inches.

In one I list the garment, how much fabric, the cost, etc. I can get several on one page.

The other notebook is "Fitting" where I have:
Pattern Alterations
Fit
Adjstments to garment
Fit
Future Adjustments (if I make the pattern again)

This can take anywhere from half a page to two pages.

I have a good memory so I can remember what fabric I used and can, in some cases, remember where I bought the fabric.

Hubby had asked why I do this? Because it's interesting to me and it's fun to go back and look over the notebooks.

Several years ago Nancy (Zieman) was reading a hint and someone told of keeping notebooks of their sewn garments. Nancy said, "I wish I had done that, starting with the first garment." There, hubby, that is why. Nancy had made my day.

I think it's a great idea to keep some info on your sewn garments. Years later if you find it's too much work or no longer important, you can just simply stop doing it, but if you want one after sewing awhile, it would be much more difficult to begin it then and try to remember everything.

Decide which method is best for you, and go with it, but keep it up to date.

------
That's Gl = for Gloria, not G. I.

GoSewGirl

Advanced
New York USA
Member since 4/14/04
Posts: 485

1 member likes this.




Date: 7/1/12 2:43 PM

I keep lots of sketchbooks, notebooks, etc. as I'm a professional designer (textile print designer). I sketch ideas for personal sewing projects as well, along with keeping tear sheets from magazines or whatever - it's not very organized and is low-tech, but it's all there and I do use it for reference and inspiration in my work, both professional and personal.

However, for actual notes about sewing projects, I have 1 sheet of letter size paper that is kept along with the pattern envelope in a plastic sheet protector in a 3-ring binder. The pattern contents & instructions are filed separately in a manilla envelope in a file drawer. I think it's easier this way than a separate journal system. When I look at a pattern in my binder of patterns, the notes from previous versions, along with a fabric swatch are all there. Any alterations, fitting issues, etc. are all right there as a reminder. While low-tech, it works really well for me and is very time efficient. My mother and grandmother did the same thing, but just used the pattern envelope to hold notes along with the pattern.

My advice is to keep it as simple as possible. I know all the technology out there for organizing is really tempting to use, but I also know that I'd find myself spending all my time organizing information and entering data and not sewing. You just have to find or create the system that works best and is easiest for you!

------
Liz

wendyrb

Advanced
Member since 12/30/11
Posts: 3457





1 member likes this.



Date: 7/1/12 3:22 PM

This thread is really helpful and I'm getting my thoughts in order. I like this GoSewGirl combination. I too was a professional clothing designer and tend to keep initiating design ideas separate from the nuts and bolts. I like handling my stuff, it gives me ideas and I also like the convenience of the computer. Some combination is getting worked out.

On Paper-
* Patterns- In a lined pad, I keep a running list of patterns I like with pencil thumbnail sketches. Maybe 9 or even more to a page put wherever they fit flowing over the page. A page with boxes has its uses, but it isn't how I do my best work. For me, a computer cut and paste wouldn't push me creatively. My process is- I think by drawing. Moving the pencil through the design and fit lines, gives me fabric and construction ideas. I jot down thoughts about changing things, who referred me to the pattern and so on. I might say Happy Beach if that's what I feel. I can't imagine doing this on the computer, or wanting to. It's my well of inspiration and often there are things taped on to pages, little swatches, etc. I check off in ink the patterns I've bought.

* Pattern Adjustment and Fitting notes- I keep a pad going as I work. With multiple muslins, these can be many pages.

*Sewing and Pressing notes- are jotted down either in session or soon after.

On Computer-
I'm teetering on getting Pattern File as I'm tired of buying duplicate patterns. I also like that I can take my iPad into a shop and call up the pattern for the back envelope info. I can buy fabric and trims more accurately. The images are beautiful. There's a good thread here about this option.

I've recently returned to sewing and am more aware of what I'm doing. I don't do everything all the time and I'm just starting to keep things in a binder for future reference. Yesterday I threw out my binders of all the meticulous knitting-machine records I kept for years. No need or desire for them now, but I really used them in the past. With sewing I'm figuring out how much is enough and still get sewing!

If you've read this far, thanks for your patience with me thinking out loud. I'd love to hear more about what works for others.



------
Always keep your words soft and sweet, just in case you have to eat them. Andy Rooney

Pfonzie- my honey Pfaff Creative Performance, Bernina 930 and 830, Evolution serger.

solveg


Beginner
Minnesota USA
Member since 2/16/12
Posts: 366



Date: 7/1/12 3:24 PM

I'm starting to think lowtech might be the way to go.

Mostly because, from what I'm reading, the information you'd want to store will probably be different for each garment and take up different spaces to record.

Secondly, the idea of keeping construction notes with the pattern actually sound doable to me, since I never cut the patterns. I could keep the notes in the envelope with the pellon pattern pieces.

It sounds like the really important stuff to keep is the fitting info... I hadn't really placed enough importance on that since I haven't had much of that yet.

Also, another plus for low-tech is that it is as simple as jotting notes while you're doing it... that's a different process than going over to your computer and recording things. Now...which way will be more legible in the future? Hmmmm....

I'm a bit confused by how to keep the patterns themselves. I toyed with the idea, since I've made pdfs of all my patterns from the website, that I was going to make my own little pattern book for my computer that I could page through as I was on the couch, watching TV. Otherwise, how on earth do you compare shirt patterns to decide what you're going to make? If that's not computerized, you end up gathering them all up, taking them somewhere comfortable, and then having to re-file them. But there's something about physically holding the patterns which seems to be part of the process.

solveg


Beginner
Minnesota USA
Member since 2/16/12
Posts: 366





Date: 7/1/12 3:34 PM

Quote: wendyrb

*Sewing and Pressing notes- are jotted down either in session or soon after.



On Computer-

I'm teetering on getting Pattern File as I'm tired of buying duplicate patterns. I also like that I can take my iPad into a shop and call up the pattern for the back envelope info. I can buy fabric and trims more accurately. The images are beautiful. There's a good thread here about this option.







You keep pressing notes????? Dang. I have one pressing note....a post it on my ironing board that says "pressing is not ironing".

Yeah, part of what I'm struggling with is also trying to figure out a convenient way to access yardages. The place I buy fabric is a huge huge warehouse where you will never know what you are going to find, but it will be 50% off. So, just for the economy of it I buy fabric first. I'd love to have all my pattern info with me at all times. I just bought...seriously... about 40 kwiksew patterns because I thought it may be my last chance, and they were on sale. Then McButterouge had that devilish $1.59 sale. So I was very impulsive, naughty and all that.

Now I desperately need a way to handle something that did not develop naturally. At least I don't have a ton of fabric. THAT task will be able to wait until another day.

I, too, am in the arts... I'm a graphic designer and photoshop jockey. A big part of my being able to function creatively rests in being organized. If I'm chaotic or inefficient, I just don't operate well.
marymary86

Intermediate
Georgia USA
Member since 7/20/08
Posts: 3346

1 member likes this.




Date: 7/1/12 4:49 PM

A free Wordpress blog would work too (except your "swatch" would have to be the actual garment).

mmmmmmmmmmmmmm ... you've got me thinking!

I have a blog just for our family recipes. It's been a great way to document them for my kids and it's easy to upload pictures, etc.

------
Mary



Printable Version
* Advertising and soliciting is strictly prohibited on PatternReview.com. If you find a post which is not in agreement with our Terms and Conditions, please click on the Report Post button to report it.
Online Class
Sewing with Slippery & Drapey Fabrics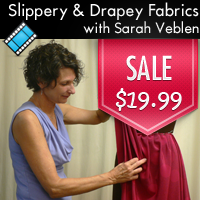 Online Class
Sew a Designer Unlined Jacket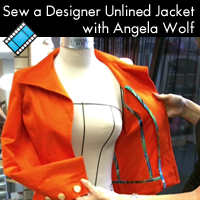 Patti's Dolls Tail Waggin Dragon

by: LaurieEm
Review
Simplicity 3588

by: Jennifer s...
Review
Sewn Square One Swing Shift Pattern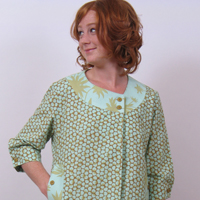 Pattern Details
Victory Hazel Paper Pattern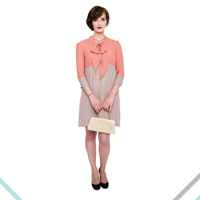 Pattern Details