aka4512

Member since 2/2/12
Posts: 615
Skill: Intermediate



Date: 7/5/12 8:00 AM

Hi all, if you read through my past post. I mentioned my huskylock went off timing. It is currently at the dealers for repair. I went to a Bernina dealer on my way back, I had a glance at the bernina 1150mda as I plan to trade-in my huskylock S21 for that Bernina however when I was there that day they had an older, discontinued model which I believe is the 1200da. My problem with this serger I fear problems will occur even though it is pretty much brand new. The feature I like about the 1200da is the lcd screen. The feature I'm really interested in the 1150mda is the MTC control knob.

Price wise the 1150mda is $1499 (with trade I assume it will be $200-$300 if lucky $400) the 1200da is $550 without trade in and it is the only one they have (but I will give in my huskylock anyway) so the price difference is huge.

(Reason for trade-in is the huskylock doesn't feel sturdy or strong to me. I had the huskylock for about six months now most of the time it was put away but when I was using it last week I managed to break it)

I will go to the bernina dealer on Saturday (hopefully) with some fabric samples to do a small test drive on each machine and will get a quote for my huskylock. If the quote sounds good for the 1150mda I will put it on layaway otherwise I may purchase the 1200da if I really like it and see me being happy with it in the long run. (if they still have it lol).

My question is who has the Bernina 1200da serger. how do you like the machine and what comes with the 1200da? I know with the 1150mda it comes with two useful pressure feet which I am very keen on as well . so please let me know.
-- Edited on 7/5/12 8:00 AM --
-- Edited on 7/5/12 9:25 AM --

SecondHandRogue


Rhode Island USA
Member since 12/28/05
Posts: 660
Skill: Advanced Beginner



Date: 7/5/12 10:31 AM

first of all, $200-400 seems like a poor trade for an $800 serger. Any way you can sell the husky lock privately?

I had the same decision to make when I bought my serger. My preferred dealer had the 1200da for $500, but didnt carry the 1150mda. Another dealer, somewhat closer, was willing to get me the 1150mda. However, the price difference between the two was $350, not $950. I used a coupon to get the 1150mda for $849. The dealer agreed to the price, but has been just a bit rude to me ever since, embittered that I named my price and told her that she could take it or leave it.

For me, the newer machine and the MTC feature were worth the extra, even with the cold shoulder from the dealer. MTC is fantastic, magical, it makes tension adjustments so much easier, I'd go as far to say that it's the best selling point of the 1150mda...but worth $950 more than the nearly identical 1200da? No way.

Does the used serger have a warranty? Do you know how old it is? New knives?

I don't know if you have the option of a juki, but the 734de is identical to the Bernina, just no MTC. It is around $699 here, I'd choose that over a used model if the price was right.

I'm a little scattered today, hope some of this helps...


aka4512

Member since 2/2/12
Posts: 615
Skill: Intermediate



In reply to SecondHandRogue

Date: 7/5/12 6:27 PM

Unfortunately I don't seem to have any juki dealers around however I just noticed the Juki 734de is identical to the 1200da especially threading lol.

My current serger is only six months. Before I go to Bernina I will go to the husqvarna dealer (where I got my huskylock) to be clear with warranty etc. I would sell it privately but my max price would be $500 minimum $450 due to light bag marks from storage of the machine.

beauturbo

California USA
Member since 5/2/09
Posts: 4734
Skill: Advanced



In reply to aka4512

Date: 7/6/12 2:44 PM

I think you should just get the exact Bernina one you want, and forget about the other one you already have. Even though it would probably be a perfectly fine machine for someone else.
And even though I think you probably did really "untime" it pretty much all by your own self doing, by using the wrong kind of needles in it.

Just becauseI can very much tell you really want the other Bernina one you keep mentioning so much instead. So part of it is just a "state of mind" sometimes even. Or sometimes you can really get just so very frustrated with using something, (even if you were using it wrong and so that is why that happened) and then you get sort of a mental black over it. That just happens sometimes, and if it helps to start out with something new, that you have no bad feelings about at that point, and it gets you sewing along better, I would actually just do it. It's O.K. to change your mind about something, after you have got it, if you really want to and it makes you happy and you can afford it.

Not much different at all, from having some sewing project that never gets finished as you have sewing problems or fitting problems with it or such, and every now and then you pull it out and work on it a bit, then get dismayed with with it. Does not really matter at that point, what the issue is, as if at that point, you are just tired of it, don't like the color or fabric anymore or just anything, not really worth putting anymore time or money into sometimes, and better to just start off fresh with something else, if that is what it really takes to get sewing along good again.

Just don't let it happen with the next one the same way though, as then that would be kind of silly and really expensive. If I knew I had not wanted to ever sew on the first one, I actually would not even have paid to get it fixed probably, and just got what I now decided I wanted instead. My guess is someone else will actually have fun with your old machine, and actually enjoy using it, and get good results with it to. But everyone is different, and if you want something else, just get it.

aka4512

Member since 2/2/12
Posts: 615
Skill: Intermediate



In reply to beauturbo

Date: 7/6/12 8:35 PM

good advice. I agree I think someone else will be more appreciative of my huskylock than I am. They would make better use out of it than I have. And yes may be the combo of needle and fabric had something to do with it.

Starting fresh and being more mindful is the way to go for me.

iSewQuiltArt


Australian Capital Territory Australia
Member since 4/4/08
Posts: 3708
Skill: Advanced



Date: 7/9/12 8:35 PM

sounds like you have irrenconcilable differences with your OL. I did once with one over its total inability to coverstitch and come spontanteously unthreaded at times mid seam...and when I read online how many other skilled sewers were suffereing exactly the same problems I didn't feel bad about selling it privately and just stated its issues up front. It still sold for much more than any trade in offer (which with a decade old overlocker I was told was zero trade in value by dealership) and when I switched to an overlocker that threaded differently and I felt more securely in many ways, and it overlocked so beautifully I got really into working with knits and overlocking as much as I can. I have found myself experiementing with different stitches and threads in a way I never did before because it continually caused frustrations and problems for me on normal everyday overlocking. I trust my new basic but effective 800DL Bernina overlocker in a way I never did the old 936 Huskylock. It has truly changed my feelings toward overlocking and made it a joy!

So I would say, grab which ever Bernina overlocker you like best regardless of price if you can afford it, buy one you can bond with for the next few decades, learn it and love it... and sell the repaired OL when you get the time to partially reimburse your bank account.
Sometimes there is a reason you aren't getting along with a machine, sometimes that is a mental mind block and sometimes it is a user related issue, or a design or function issue. If you can't easily and happily get to the bottom of issues you have, life is short, find an OL you love and keep sewing!

------
Quilting up a storm
Bernina Girl, in possession of a small herd.



aka4512

Member since 2/2/12
Posts: 615
Skill: Intermediate



In reply to iSewQuiltArt

Date: 7/9/12 8:44 PM

Thank you for your advice. I find them extremely informative like many other members here in PR. I have decided to purchase the 1150mda which is currently on lay-by. After I pay off the repair cost of my huskylock and have it traded in I will be more at peace. The huskylock turned out to be a misfit for me in the long run.
Printable Version
* Advertising and soliciting is strictly prohibited on PatternReview.com. If you find a post which is not in agreement with our Terms and Conditions, please click on the Report Post button to report it.
Online Class
Clone Your Favorite Garment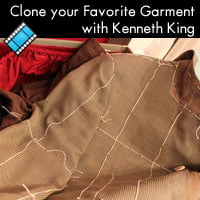 Online Class
Bust Adjustments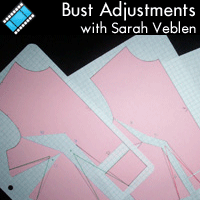 Self Drafted Pattern 65737-1001

by: SandyinMO
Review
Islander Sewing Systems Every Bodies Shirt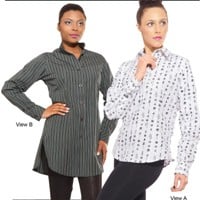 Pattern Details
SewBaby Animal Wrappers Pattern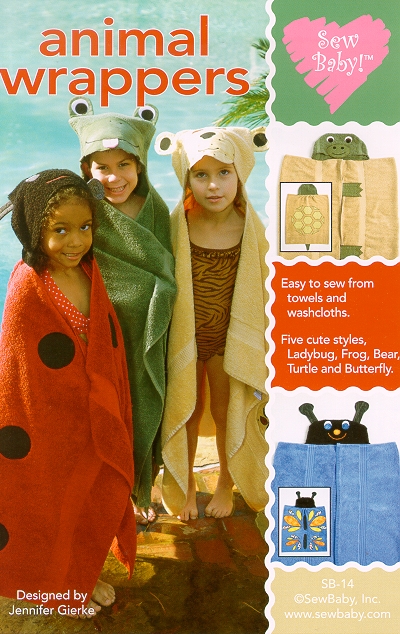 Pattern Details
No Pattern Used 12-08-2013

by: sewingsill...
Review