solveg


Minnesota USA
Member since 2/16/12
Posts: 366
Skill: Beginner

1 member likes this.




Date: 7/9/12 11:30 PM

OK, not really near tears. It just made a catchy title. But I am sooooo stuck. Someone please help me.

So I'm drafting a skirt pattern. I'm using a Quick Sew Learn To Sew Pattern!!!!!!

I have determined I am going to make size 2X and add 3 inches to the waist, and take away 2 inches in the hip. (44 waist,

There are 2 seams to worry about, so 4 edges. Easy so far, right?

I subtract .5 inch from each of the 4 edges from the his down, and then mark the waist with .75" added. But, my question is, really I hold all of my inches in my stomach. So maybe I should use a 2x for the rear piece and a 3x for the front piece? Wouldn't that be better?

Also, how do you know where to start moving from taking away* hip measure to adding* waist measure? There's no marking on the pattern for hip position. This is important, because I don't want to add fabric to my upper hips.

So if I answer all these other questions, then what do I do about the darts? Do I move them? Do I add to them? Make them smaller? I mean I bought a whole book on plus size fitting, and so far I haven't been able to find this information!

I don't know precisely where to add fabric to the waistband, either... it just says "add it" in the book. But I don't want to screw up my marks and circles. The book doesn't even have* normal waistbands in it.... they just talk about elastic ones.

I have been stuck in pattern drafting/muslin mode for over a month. I draft something, get confused, screw it up and start over. After several tries, I'll make a muslin. This pattern I'm doing now is the simplest one I can find, and I'M STILL CONFUSED!

I know how to sew darts, and pleats, and fly zippers---I remember it all from my past. But this fitting thing is driving me crazy, and it's the whole reason I'm coming back to sewing.


-- Edited on 7/9/12 11:31 PM --
-- Edited on 7/9/12 11:36 PM --

Miss Fairchild


USA
Member since 8/24/02
Posts: 7936
Skill: Advanced



In reply to solveg

2 members like this.



Date: 7/10/12 0:07 AM

Your waist ease should be at least 1", meaning that at your waistline you should have an extra of 1". Your hipline should be an extra of at least 3".

Let's say my actual waist is 35" and my pattern says 33". I'm adding 3" because I need that 1" for ease. I'll divide this number, 3, by 4 and make a mark at the sideseam of the front pattern piece, as well as at the side seam of the back pattern piece. Patterns are half pieces, so you make the mark at the sideseam of the front and of the back pieces and this takes care of all four edges.

Now, as to your hips. Let's say my actual hips are 44" and the pattern says 48". I need to remove 1/4" from the side seams because with my actual hip measurement and the minimum ease of 3", 47" total, I'm removing just one inch total. I will make a mark 1/4" away from the original cutting line somewhere between 7-9" below my waist marks (hips are 7-9" below waists).

If you can't find your actual hipline, look to see where the fullest part of your hip measurement is. Do this by wrapping a piece of string around the fullest part of your hips, and one around your waist and measuring the distance between the two strings at your sides. My hips are about 8.5" below my waist.

You will notice that you've made two marks on your pattern and you need to connect them. Using a french curve ruler, if you have one, find the same curved shape on the French curve ruler as is on the pattern, and connect the two marks, tapering back to the original cutting line. (this is known as "truing").

Now as to the darts, you don't do anything with them. Sew up the skirt, and pin the darts in. Then try the skirt on to see how it all fits. If the skirt is too small, you can make the darts smaller only if there is tightness across your tummy. But if all is fine, sew the darts.

If you can, post a picture of the skirt stitched up, without the waistband, but with the darts in and let us have a look.

------
"Play the cards you are dealt, but choose who is sitting at the table"..AARP magazine

SEE MY ETSY SHOP HERE: http://www.etsy.com/shop/AuntMaymesAttic
My blog: http://auntmaymesattic.wordpress.com/

solveg


Minnesota USA
Member since 2/16/12
Posts: 366
Skill: Beginner



Date: 7/10/12 0:20 AM

Well, wait... this is interesting then. I was ignoring the ease, because I looked at the envelope and saw it was appropriate. So I was just going by body measurements. If I have a 30 inch waist, for instance, and the pattern body measurement (not finished size) calls for a 34 inch waist, then I would simply divide the 4 inches between the 2 seams, right? That would be a 1 inch adjustment for each fabric edge.

Good to know about the darts, I guess... but those darts have been the main reason I've been drafting, muslining and redrafting. If I can just leave them alone with a skirt, then why do I have to mark them at all?

So, then, to mark where the hips are so I know where to start my pattern alteration, I actually have to measure down from the waist on the pattern piece? I guess that makes the most sense, it's just that I don't really need* any extra fabric from my hips to my waist. I just have a big stomache. I always have enough fabric on my hips to grab a handful.

Which brings up the next question... WHY am I making such a huge waist adjustment on this skirt when I can wear RTW skirts and pants and shorts just fine?
-- Edited on 7/10/12 0:24 AM --

solveg


Minnesota USA
Member since 2/16/12
Posts: 366
Skill: Beginner

1 member likes this.




Date: 7/10/12 0:25 AM

I just realized there is a skirt fitting class starting tomorrow. If that isn't good timing, I don't know what is.... so I'm sure all my questions will be answered.

I just....hate...math.

a7yrstitch


Texas USA
Member since 4/1/08
Posts: 7420
Skill: Intermediate



In reply to solveg

Date: 7/10/12 0:29 AM

I was so glad to have read recently that a pattern should be viewed as a just a guide. Maybe we can figure out a way to make the guide easier to use.

I always take seam to seam measurements from clothing that fits to compare to seam to seam measurements on the pattern I am working with to use as a starting point for adjusting the pattern.

How about trying a different approach from the one I use. Grab a skirt from your closet that has the best fit. Or, in your case you might pull out three skirts from your closet. The one that best fits your hips. The one that best fits your waist. And, the one that best fits your upper thighs.

Try on each one and use pins, painters tape, something, to place some markings.

Natural waist

Where you really would like to have the side seam

Best location for darts for you

.......and, for you, in particular, mark on each different skirt where the sizing gets a little wonky. So, on the skirt with the best fitting waist, mark the point where it is obvious the hip size looks all wrong. And on the skirt with the best fitting hip, mark the points where the transition above and below start to go wrong.

Okay, three marked skirts from your closet. Each skirt containing a slice of a pretty decent fit for one critical area of your skirt. And, all of them marked with your ideal side seam and dart locations (and natural waist).

You could work off of a sketch. However, since you are going a little crazy with this already, trace off the pattern you are working with and leave plenty of extra room outside the cutting lines.

Mark, or take note of the natural waist line of the pattern.

If the pattern has an adjustment for length around the hip area, look at your markings to see if that should be adjusted. (I doubt that this will factor in.)

Now, start taking measurements from your 'marked' skirts to transfer to your traced pattern pieces.

Remember, I use seam line to seam line measurements.

You will be using ideal (and now marked) seam line to seam line measurements.

You will not rely on the manufacturer's sewn seam.

Start with the marked skirt that best fits the waist.

Transfer measurements from the skirt to the traced pattern.

At waist and at increments going down from the waist.

Take your time doing this. At this point, I would recommend every one to two inches. It's more thorough than you will need in the future but it will help you now to understand your fit.

Now, transfer measurements from best fitting hip skirt.

Be sure to capture a marking, say, ten inches down from the natural waist on the marked skirt in the same position on your traced pattern.

Then transfer ideal seam line to ideal seam line measurements from the last the marked skirt, the one marked with the best upper thigh fit.

My long posts are often difficult to follow. Will finish in a second post.

------
I have no idea what Apple thought I was saying so be a Peach and credit anything bizarre to auto correct.

Miss Fairchild


USA
Member since 8/24/02
Posts: 7936
Skill: Advanced



In reply to solveg

Date: 7/10/12 0:36 AM

Quote:
So I was just going by body measurements. If I have a 30 inch waist, for instance, and the pattern body measurement (not finished size) calls for a 34 inch waist, then I would simply divide the 4 inches between the 2 seams, right? That would be a 1 inch adjustment for each fabric edge.

Yes. Front left side seam, front right side seam, back left side seam and back right side seam are your four edges, although only two edges appear on the pattern.

To add to all of this, and hopefully not confuse you, you should choose the pattern by the hip size and not your waist size. Simply because of the way the pattern is drafted and the way the hipline curve reads. It's also easier to remove from the waist, and then true the hipline curve.

As to the darts, you can leave them out if you wish, and not have the skirt as fitted as with them in. But darts give us a little more shaping than if they were to be left out. If we don't have them, the skirt we are wearing may look like a sack rather than a skirt and might even show some lumps and bumps. If you really want them out, you'll have to remove the fullness of the dart at the sideseams, tapering to nothing where the dart tip ends. My most favorite skirt is a fitted (yes, with my body!) skirt that has darts at the waistline. It's made of stretch denim and with the combination of the fit and the length, it looks very slimming. I couldn't have this same effect without the darts; it would look like I was wearing a sack. I also have a sway back, and the back darts help to shape the back area.

------
"Play the cards you are dealt, but choose who is sitting at the table"..AARP magazine

SEE MY ETSY SHOP HERE: http://www.etsy.com/shop/AuntMaymesAttic
My blog: http://auntmaymesattic.wordpress.com/

solveg


Minnesota USA
Member since 2/16/12
Posts: 366
Skill: Beginner



Date: 7/10/12 0:39 AM

Oh, that's interesting. I THINK I understand it perfectly. We'll see what happens when I actually get down to it. I suppose I can even grab the perfect waist/upper hip from pants or shorts, really....

Thanks for taking the time to help me, both of you. I'm going to start fresh tomorrow and we'll see.

solveg


Minnesota USA
Member since 2/16/12
Posts: 366
Skill: Beginner



In reply to Miss Fairchild

Date: 7/10/12 0:42 AM

Quote: Miss Fairchild

As to the darts, you can leave them out if you wish, and not have the skirt as fitted as with them in. But darts give us a little more shaping than if they were to be left out. If we don't have them, the skirt we are wearing may look like a sack rather than a skirt and might even show some lumps and bumps. If you really want them out, you'll have to remove the fullness of the dart at the sideseams, tapering to nothing where the dart tip ends. My most favorite skirt is a fitted (yes, with my body!) skirt that has darts at the waistline. It's made of stretch denim and with the combination of the fit and the length, it looks very slimming. I couldn't have this same effect without the darts; it would look like I was wearing a sack. I also have a sway back, and the back darts help to shape the back area.

Oh, no.... I'm all about shaping! That's why I'm working so hard at this. I really really want to succeed and have well-fitting clothes.

It's just... if we can determine the optimal dart placement later in the sewing, why do we mark them (arbitrarily, it seems) when we lay out the pattern? Why not just not even think about them until it's time to put in the waistband?

Miss Fairchild


USA
Member since 8/24/02
Posts: 7936
Skill: Advanced



In reply to solveg

1 member likes this.



Date: 7/10/12 0:44 AM

Quote:
So, then, to mark where the hips are so I know where to start my pattern alteration, I actually have to measure down from the waist on the pattern piece?

Yes. The distance your hips appear below your waist. Remember, some people have lower hiplines that others.

Quote:
I always have enough fabric on my hips to grab a handful.

This is why you should choose the pattern size by your hip size.

Quote:
Which brings up the next question... WHY am I making such a huge waist adjustment on this skirt when I can wear RTW skirts and pants and shorts just fine?

Because of the way the pattern was drafted. It might be that the RTW pants and shorts are drafted by and purchased with your hip measurement. If you buy a pattern by your hip measurement, the waist will incrementally increase based on the hip measurement and the standard of the drafting method. (It's a "ratio thing") If you buy a pattern by your waist measurement, you will have to really pare down the hip size, and more often than not, the hip curve won't fit you right.

------
"Play the cards you are dealt, but choose who is sitting at the table"..AARP magazine

SEE MY ETSY SHOP HERE: http://www.etsy.com/shop/AuntMaymesAttic
My blog: http://auntmaymesattic.wordpress.com/

Miss Fairchild


USA
Member since 8/24/02
Posts: 7936
Skill: Advanced



In reply to solveg

Date: 7/10/12 0:50 AM

Quote:
Why not just not even think about them until it's time to put in the waistband?

This is

exactly

what Peggy Sagers does when she's fitting patterns, and something I came across only recently. I've been sewing since dinosaurs roamed the earth, and I always felt that darts were "permanent things" and that it was unsacred to move them. But the darts need to be marked, because after all, this pattern is for a beginner and a beginner needs to see that there are darts. Once the idea of the darts being an afterthought was revealed to me, I realized I could move them over 1/2", more toward CB especially, and the fit would be much better.

Edited to add: One thing to keep in mind. You will be given many techniques; don't let this get you down! The techniques are valid; it's just we all process things differently. Find a way that works best for you and stick with it. Your body shape is unlike anyone else's; so is mine and so is everyone's.

-- Edited on

7/10/12 0:54 AM

--

------
"Play the cards you are dealt, but choose who is sitting at the table"..AARP magazine

SEE MY ETSY SHOP HERE: http://www.etsy.com/shop/AuntMaymesAttic
My blog: http://auntmaymesattic.wordpress.com/
Printable Version
* Advertising and soliciting is strictly prohibited on PatternReview.com. If you find a post which is not in agreement with our Terms and Conditions, please click on the Report Post button to report it.
Online Class
Serging Ahead with your 5 Thread Serger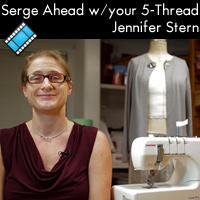 Online Class
Fun with Fitting - BODICE w Darts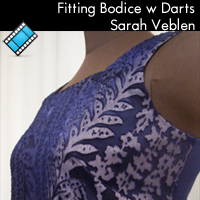 New Look 6271

by: aunrea
Review
SewBaby Wearable baby blanket Pattern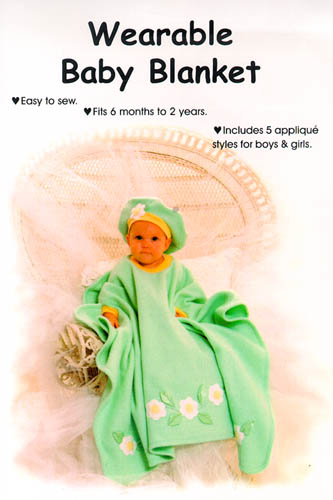 Pattern Details
BRUSH FRINGE JACKET, a CD book by Kenneth King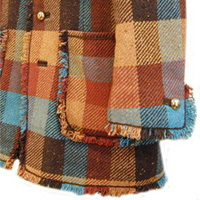 Pattern Details
Butterick 5981

by: Pattycraft...
Review