Aroura


Intermediate
Oregon USA
Member since 7/30/09
Posts: 1505



Date: 7/14/12 3:06 PM

Hello, I'm very happy to be your contest manager for the Lined Jacket contest this year! I have only made a lined long coat for my husband, and hope to make one for myself, and sew along and learn with the group.
So, here are the official rules:

Lined Jacket Contest

The object of this contest is to create a lined jacket. The jacket must be wearable by a person, and must be lined, without exposed interior seams. The jacket must have sewn in sleeves.

In your review, pictures of both the inside and outside of the garment must be included. Details on the method you used for creating the jacket will be useful to those voting.

Definition:
A jacket is a garment meant to be worn over another top. It has sewn-in sleeves and may any length from cropped (midriff) to full length (typically worn as a coat at that length). Being lined means at least 2 layers of fabric and no exposed seams. Bound or otherwise finished but exposed seam allowances do not qualify as lined for this contest. Small exposed but finished sections as a result of the lining technique are acceptable.

Clarifications:
- Reversible jackets do not count as lined for this contest.
- Cloaks and capes are not jackets.
- Sleeves may be set-in, raglan, or dropped, but may not be cut-on (dolman or kimono).
- Any type of fasteners for the jacket opening can be used (buttons, zippers, frogs, hook and eye, ties) but are not required.
- Lining may be stitched down to the hem as is typical of a tailored jacket, or may be left loose as is typical of a tailored coat.
-Flip and stitched linings are acceptable.
- Jacket does not need to be tailored in style. It just needs to be lined

General Rules for all Contests:

All reviews must be entered for submission by 11:59 PM Eastern Time on the last day of the contest.
2. Patterns MAY be muslined prior to the start of this contest, however, fabric for contest garment may NOT be cut prior to the start of the contest. Fabric may be pretreated before the start of the contest.
3. Items intended for sale, or for which you were or will be paid to make, do not qualify for any contest, but items made for charity are welcome.
4. Unless otherwise stated in the rules, all reviews written for a contest entry must include a picture of the entry, preferably on a live model.
5. Interpretation of rules is subject to the discretion of the contest manager and the contest committee.

Contest Eligibility:

1. Any member of Pattern Review, either paying (FoPR) or non-paying, who's been a registered member on the site for 90 days prior to the start of a contest is eligible to enter.
2. Any member of Pattern Review, either paying (FoPR) or non-paying, who's been a registered member on the site for 90 days prior to the end of a contest is eligible to vote in a contest.
3. Any member who's won first place in a contest on Pattern Review that ended in the previous four-month period is ineligible to win another contest (during that four-month period). For this contest, first-place winners from the following contests are NOT eligible to win:


Pattern Stash 7/31/12
One Pattern, Many Looks 6/30/12
Natural Fabrics End date 5/30/12
One Yard Wonders End Date 5/15/12
Best Patterns End Date 5/15/12
RTW Contest End date 4/30/12

The first- and second-place winners will be decided by member vote.


Guidelines for Voting on Contests:
Because of the high quality of the garments we're seeing entered in PR Contests, we're setting forth some guidelines that may help you choose when voting. Consider how well the entry fulfills each of the following criteria in order to narrow down your votes:
1. Does the garment clearly reflect the pattern�s line drawing?
2. How well does the garment fit the criteria stated in the contest rules? How well does it fit the spirit of the rules?
3. Are the construction methods, including but not limited to seam finishes, lining techniques, etc, well suited to the design? To the fabric?
4. Is the fabric choice well suited to the design? Are the lining and interfacing choices appropriate?
5. Is the review complete and well written?
6. Taking into account the stated ability level of the entrant, how well does the garment fit?
7. Creative points. You may choose to give extra credit here for an entry that reflects additional creativity (embellishment, fabric choice, etc.) while staying within the nature of the original pattern.
8. Complexity of the project. Relate this to the skill level of the participant. If a participant is a beginner then a princess seam may get the same complexity level as an underarm gusset gets for an advanced sewer. This is purely subjective, but a complex garment might garner more points than a simple one if a tie-breaker is needed.

Prizes for the Lined Jacket contest
First prize : $100 gift certificate from Coats and Clark
2nd prize: $50 gift certificate from Coats And Clark

-- Edited on 7/17/12 9:51 PM --

------
Sewing is more than my hobby, it is my art.
My new Blog: http://itssewcreative.blogspot.com/

Aroura


Intermediate
Oregon USA
Member since 7/30/09
Posts: 1505



Date: 7/14/12 3:08 PM

I am reserving this space to post answers to any and all questions as they are posed (and answered) throughout the thread, and also any helpful resources that come up. Please feel free post any questions you may have, or PM me if you like. I will be checking this thread daily.
Deepika will let us all know what the prizes are soon.
I hope everyone has a wonderful time, I can't wait to see what you create!
Good luck and happy sewing!

The contest is up now, so you can enter the contest here!
As new entires are added, you can check out the contest photo gallery here!


Questions and Answers
Q: Can I underline a jacket instead of lining it?
A: No, as underlining doesn't cover the seams as per the rules.

Q: Can I underline a jacket as long as I also line it?
A: Yes, Adding an underlining for warmth is fine.

Q: Are period coats such as the Regency jacket acceptable?
A: Yes, there is no requirement to use a pattern, nor a time period from which it must come. As long as it fits all other stated rules, this is fine.

Q: Is a short sleeved jacket acceptable?
A: Yes, any length sleeve is fine, as long as the sleeves otherwise fit the rules (sewn-in not cut-on).

Q: Are jackets for children eligible?
A: Yes! In this contest, you can sew for a child or an adult, as long as the jacket otherwise fits the contest rules.

Helpful Resources:
A whole list of welt pocket tutorials to chose from!

-- Edited on 7/19/12 2:31 PM --
-- Edited on 7/30/12 2:03 PM --

------
Sewing is more than my hobby, it is my art.
My new Blog: http://itssewcreative.blogspot.com/

EleanorSews


Advanced
Michigan USA
Member since 7/26/07
Posts: 4654
Board Moderator





Date: 7/14/12 9:34 PM

Hot Patterns Riviera Kiss Me Coat qualify as a jacket? It's a 3/4 length coat or long jacket and does come with lining, optional...

------
"We don't see things as they are, we see them as we are." Anais Nin

"Attitude is the difference between an adventure and an ordeal." unknown

Aroura


Intermediate
Oregon USA
Member since 7/30/09
Posts: 1505





In reply to EleanorSews <<



Date: 7/14/12 10:21 PM

Eleanor, that coat looks to me like it fits the rules, as long as you put in the (optional) lining. For the contest of course, it isn't optional. :)
It has set in sleeves, and in all other-ways appears to fit the rules. So yes. I really like it! Lots of pockets, and princess cut. Lovely! What sort of fabric were you thinking of making it up in?

------
Sewing is more than my hobby, it is my art.
My new Blog: http://itssewcreative.blogspot.com/

Sarsez


Intermediate
AUSTRALIA
Member since 7/2/09
Posts: 765



Date: 7/14/12 11:06 PM

Well, one of my goals this year was to make myself a lined jacket but I thought I'd be finished by now! I started the toile in June and I'm still going!! Might actually be organised now to start in August!

------
24th Nov 12 to 28th Nov 13
Fabric and patterns rules for me.
Remember to shop your stash girl!
Remember to keep sewing to your wardrobe plan!

Renren


Member since 7/20/05
Posts: 3406



Date: 7/15/12 11:29 AM

Would Louise Cutting's By Popular Demand cropped jacket count if I added a lining?


And with regard to the lining, does underlining count as a lining? That would be where, as I understand it, I cut the lining material using the same pattern pieces and attach those individual pieces to the wrong side of the face fabric and then treat the 2 joined fabrics as one.


I've never before made a jacket and I might not be up for this contet but those are the questions I have at this time.

TIA






-- Edited on 7/15/12 11:32 AM --

------
ren

Aroura


Intermediate
Oregon USA
Member since 7/30/09
Posts: 1505





Date: 7/15/12 11:47 AM

Renren,
If you added a true lining, that pattern would be fine. As I understand the rules though, an underlining would not count, because as you say, you treat both pieces as a single piece. This would leave exposed seams on the inside that would need to be finished, and would there-for disqualify it. Seams must be covered by the lining.

It is a nice pattern otherwise, I hope you can find some instructions for lining. Lining on it's own isn't so straightforward though, and you might be best served to find a pattern that includes a lining, if you are new to making jackets. They aren't hard at all with a good pattern with lining instructions included. :D

I hope you can find a suitable pattern!

Aroura

-- Edited on 7/15/12 11:55 AM --

------
Sewing is more than my hobby, it is my art.
My new Blog: http://itssewcreative.blogspot.com/

Renren


Member since 7/20/05
Posts: 3406





Date: 7/15/12 2:58 PM

Yep, everything you said makes sense. Thank you for responding.

------
ren

poppykettle


Intermediate
AUSTRALIA
Member since 2/24/11
Posts: 6



Date: 7/15/12 6:48 PM

Oh fabulous! I've been waiting patiently all year for this contest to start - sewing jackets and coats are my favourite thing to make. Looking forward to seeing everyone's creations!

purplebouquet


Advanced
Arkansas USA
Member since 11/16/05
Posts: 1232



Date: 7/17/12 1:02 PM

Underlined (for warmth) and lined would work, wouldn't it?

Claudia
-- Edited on 7/17/12 1:04 PM --
Printable Version
* Advertising and soliciting is strictly prohibited on PatternReview.com. If you find a post which is not in agreement with our Terms and Conditions, please click on the Report Post button to report it.
Online Class
Fit the Tee to a T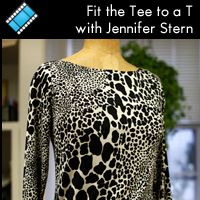 Online Class
Sew a Designer Unlined Jacket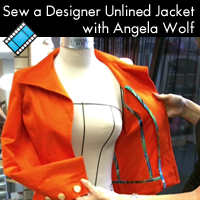 brerrabbit.com Pantone Color Contest

by: sewinganda...
Review
Sew Chic Clara Bow Apron Pattern (ln102)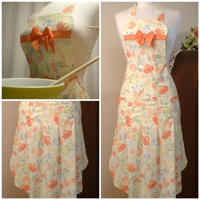 More Info
SewBaby Bath Puppet Pals Pattern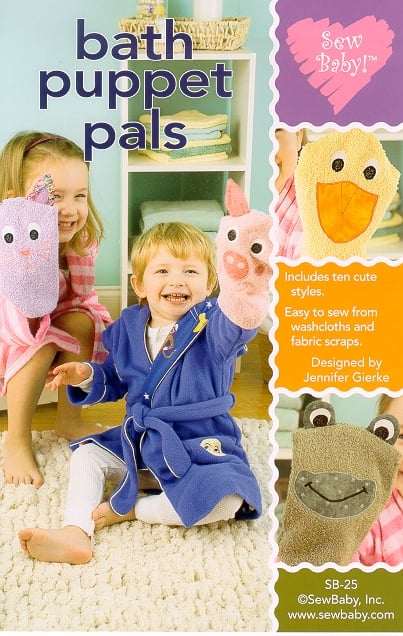 More Info
Ottobre Design Magazine 04-2013-14

by: quitereaso...
Review