Mom to 5


Beginner
Maryland USA
Member since 2/5/09
Posts: 1025

1 member likes this.




Date: 7/15/12 3:31 PM

Ive sold as an individual on ebay many times but I have a HUGE amount of things that I need to get rid of... ex: 50+ pairs of shoes , most NEVER worn, some only worn once .... at least 25 pairs of jeans, again MOST still with tags... High end ladies dress suits & more...
then at least 100 sewing patterns...NEVER been out of the package

( OK, yes I HAD a shopping addiction but Im better now and am purging)
I thought about Goodwill but honestly, I could use the money from the sales even more.


Someone suggested setting up an ebay store.... Is it hard?? how does that work vs selling items individually??

I dont know much about Etsy but I was thinking of listing the patterns and craft related items there...Does the payment process work like ebay/paypal?? Is there another safe way to receive & send money thru that site?? Are fees reasonable??

------
http://mamazsewingescapadez.blogspot.com/

tgm and Kittys


Advanced Beginner
USA
Member since 3/8/10
Posts: 8070





Date: 7/15/12 4:00 PM

I have done both .. listed on Etsy & Ebay. I think Ebay has more traffic, more people buying & selling. I only sold one thing on Etsy. The fees are better on Etsy though as far as the listing period is longer & to list is not as expensive in fees. There is no fee to set up an Etsy store. PayPal fees are the same. One advantage to Etsy too is you can accept checks, money orders, PayPal... where on Ebay now is PayPal only (I personally think that is so they get more of our $$! ). So some advantages & disadvantages to both.

You can list patterns for free here on PR classifieds... that might also be a bit of an option. ... I do not know if you had already considered that.

Best Wishes with this new endeavor....


------
Home of the adorable Baby & Mittee girl >^,,^<

Oh my..here we go again, no job...Sighing allot..




Mom to 5


Beginner
Maryland USA
Member since 2/5/09
Posts: 1025





In reply to tgm and Kittys <<



Date: 7/15/12 4:07 PM

Quote: tgm and Kittys

You can list patterns for free here on PR classifieds... that might also be a bit of an option. ... I do not know if you had already considered that.


ohhhhh Thank you...I had NOT considered that.... Im in the process of cataloging all of this stuff....I hope to have everything listed online in one place or another by Tuesday

Re: ebay store... I thought things could remain in store until sold...that unlike selling as individual, you didnt have to relist every few days...Am I wrong?

------
http://mamazsewingescapadez.blogspot.com/

tgm and Kittys


Advanced Beginner
USA
Member since 3/8/10
Posts: 8070





Date: 7/15/12 4:14 PM

Only for 7 days if you are doing regular selling of an item.... there are other options but then you have to pay to do that. ... I am sorry I do not do that so I do not know what the fee is .....I may be totally wrong about this. I am only going by my own experience with Ebay.

Etsy an item can stay on for 3 months I think for one set fee. ...
-- Edited on 7/15/12 4:20 PM --

------
Home of the adorable Baby & Mittee girl >^,,^<

Oh my..here we go again, no job...Sighing allot..




talesofawannabe


Advanced Beginner
Virginia USA
Member since 6/25/10
Posts: 298



Date: 7/15/12 4:25 PM

I have decent luck selling off some of my vintage items on Etsy. The fees are substantially lower on Etsy, a 20 cent list fee plus 3.5% of selling price, whereas Ebay takes somewhere like 9.5%. I think you have to pay a rather hefty monthly fee on Ebay in order to have a store.

Another thing to consider is you can list up to 5 pics on Etsy, whereas Ebay charges you for extra pictures. You link your Paypal to you Etsy shop the same way you would with Ebay. With Etsy, however, you have to make yourself be found in searches, and in Google, by having relevant keywords and listing titles, or you'll be forever buried in search, :]

------
http://talesofawannabeseamstress.blogspot.com/

Miss Fairchild


Advanced
USA
Member since 8/24/02
Posts: 7936





Date: 7/15/12 5:28 PM

I used to sell lace on eBay and had a store. I could keep the items listed for 30 days, not the typical 7, until they were sold. I liked my store, but something about the bidding drove more traffic to my items rather than placing them for sale. People like bargaining apparently.

I closed the store because I sold all the lace and didn't have enough other stuff to justify the (then) $16 monthly payment. But when you are dealing with listing fees, that $16 (don't know what it is now) is really inexpensive.

The pros? 30 day listings, lower final value fees, no listing fees as everything was via a monthly payment, promotions, sending a newsletter announcing sales, etc.

The cons? You have to maintain a certain amount in sales, the traffic is not the same as if you were to auction or do Buy It Now or Best Offer (aka "listing individually"). But then you have a longer listing time, too.

I also have an Esty store, but I don't use it much. I can list things for longer, the fees are somewhat less, but that's such a huge site! Try searching for something generic and you will easily see what I mean.

------
"Play the cards you are dealt, but choose who is sitting at the table"..AARP magazine

SEE MY ETSY SHOP HERE: http://www.etsy.com/shop/AuntMaymesAttic
My blog: http://auntmaymesattic.wordpress.com/

KathySews


Advanced
Michigan USA
Member since 10/1/06
Posts: 3918



Date: 7/15/12 5:36 PM

I just picked up 'eBay for Dummies' at the library. haven't read it to get a feel for the info in it however. might check it at your local library to see if there is any info there

GlButterfly


Intermediate
California USA
Member since 8/28/08
Posts: 3086





In reply to tgm and Kittys <<



Date: 7/15/12 7:32 PM

Quote: tgm and Kittys

You can list patterns for free here on PR classifieds... that might also be a bit of an option. ... I do not know if you had already considered that.

Best Wishes with this new endeavor....



I believe you need to be a paying member to list items for sale on PR. The Wanted section is open to all members.

------
That's Gl = for Gloria, not G. I.



Member since 12/31/69



Date: 7/15/12 7:59 PM

I have an etsy store, but I don't care if I sell a single item or not. It really is a place to unload extra patterns and buttons mainly.

Saying that, I never have an item that made it to the store. Most of the sales of it came from people I know locally.

Now, if you wear a size 8...let me know so I can lookit the shoes.



seaside sewer

Advanced
UNITED KINGDOM
Member since 6/23/09
Posts: 327





Date: 7/16/12 2:25 AM

Now, this might have a whole different meaning in the USA, but where I live, we hold Swish parties and auctions for unwanted clothes, shoes etc.
For the parties, a group of similar sized ladies meet at one persons home, bringing with them their unwanted items. They have a trying on session, then if both parties agree, swap their unwanted items.
For the auctions, usually in the village hall, again a group of ladies get together with their unwanted stuff, have a trying on session, then the items are auctioned off, to the highest bidder. That way the seller makes a bit of cash, and the buyer gets a bargain. Usually a small admission charge is made, and drinks and snacks are offered
Great girlie night fun
[just a thought, more fun and less stressful than eBay or etsy]

------
Bernina sewing machines 750, 440, 215, 1008. Bernina overlocker/serger 1150MDA
Pfaff Creative Performance
Janome embellisher
Singer featherweight 221K white
Frister and Rossmann Cub 7
Printable Version
* Advertising and soliciting is strictly prohibited on PatternReview.com. If you find a post which is not in agreement with our Terms and Conditions, please click on the Report Post button to report it.
Fun with Fitting - PANTS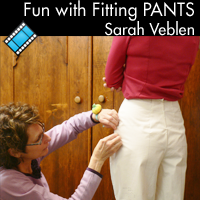 10 Clever Techniques To Help You Sew Like a Pro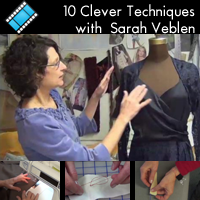 Vogue Patterns 8280

by: Westy85
Review
No Pattern Used Mimi G\'s Pencil Skirt

by: MissLadyAu...
Review
Favorite Things A Billfold Pattern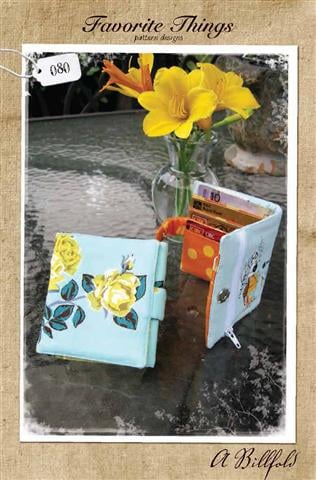 Buy Now
Jamie Christina Palooza Apron Pattern (JC309PA)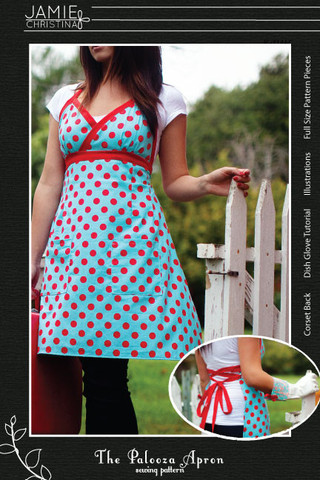 Buy Now