elizaturn


Member since 1/28/10
Posts: 5
Skill: Advanced



Date: 7/18/12 3:51 PM

Hello

I'm looking to replace an ancient computerized Elna with a mechanical machine. It will be used for couture quality apparel, and the plan is to make it my primary machine, alongside a Juki overlocker, adding a suitable industrial machine in the future.

I have two candidates in mind: a brand new Pfaff Select 3.0, or a vintage Bernina 930. While I've read mixed reviews of the Pfaff, everyone raves about the Bernina. And luckily, there are a couple on sale in my area, at affordable prices, each with 12 month guarantees and a few original feet.

I'll be honest, I'm very, very tempted to buy the Bernina. It's cheaper, and if it lives up to its reputation, it's exactly the kind of machine I need. So while the Pfaff looks like a good buy in the price range, I fear I'm going to fall in love with the Bernina, and I'm nervous about investing in a machine that's 25 years old.

I haven't tested either the Pfaff or the Bernina (will be doing so on Saturday) but it's obviously a trade off between sewing performance and perceived reliability. Can a machine that old possibly deliver more than a couple more years of sewing service? Can the Pfaff come at all close to the Bernina for stitching quality? What possible faults or problems should I look for in the Bernina? Or, what's the very best thing you can tell me about the Pfaff?

thank you!


LynnRowe


Member since 3/9/09
Posts: 11276
Skill: Advanced



In reply to elizaturn

Date: 7/18/12 5:26 PM

Personally, I find Pfaff's stitching quality to be superb. It's why I didn't go with Bernina.

So for every lover, you can find a non-lover. Which is kinda no help at all when it comes to wanting opinions.

Try them all out, and whichever YOU prefer, that's the best one for you.

Which is also not a lot of help, lol!

------
I heart Woo (HimmyCat). Until we meet again, my beautiful little boy. I love you.

Soolip


California USA
Member since 6/18/08
Posts: 2484
Skill: Advanced



Date: 7/18/12 5:47 PM

Between a Bernina 930 and a Kenmore 158.XXXX, I found the much-cheaper Kenmore to be a better machine.

The Bernina FEELS better to sew on — it's a smoother ride to be sure. However, it doesn't have presser foot pressure adjustment, the buttonholes are just ok, and it also has plastic gears. The feet are expensive too.

A Mid-60s to early 80s Kenmore, on the other hand, is an all-metal workhorse. Depending on the model you get, the buttonholes (done with an attachement) outshine the Bernina's in both appearance and versatility. And you can adjust the pressure of the presser foot, allowing you to sew knits a delicate fabrics easily. I preferred the straight stitch on the Kenmore too, though the satin stitching on the Bernina was beautiful.

I know there is a lot of mystique and expectation about the old 930s, but I personally was not impressed.

Babe B

Maryland USA
Member since 10/4/04
Posts: 312
Skill: Intermediate

1 member likes this.




Date: 7/19/12 7:47 AM

I'm an owner of a Bernina 930e that I purchased new in 1984 to replace a TOL Kenmore whose tension was never quite right. Never had a problem sewing any fabric on the 930, including bridal veiling (made perhaps a dozen or so for family and friends in the day) and heaving wool coating. Still own and use it along with newer Berninas and a Pfaff 7550. I like the IDT on the Pfaff for some sewing projects. You'll have to decide for yourself. I don't have a favorite "child." And, yes, the 930 is quite dependable and has required no repairs.

Babe B

Maryland USA
Member since 10/4/04
Posts: 312
Skill: Intermediate

2 members like this.




Date: 7/19/12 7:48 AM

OOPS - that should have been "heavy" not "heaving" wool coating

janlorraine


Georgia USA
Member since 10/6/04
Posts: 150
Skill: Advanced



In reply to elizaturn

Date: 7/19/12 8:21 AM

I was lucky enough to buy a Bernina 930 Record electronic with everything except its knee lift for $100. At first, I thought I would resell it for some quick cash, but as I began to use it I realized what a wonderful machine it really is. I also have a Brother QC 1000 and a fairly new to me Bernina 730e. I just sold my Pfaff 7570. One thing to look for in the 930 is whether it includes the needle down function; I understand that not all models have that feature. I have decided to keep my 930 and sell one of my other machines.

Maia B


Illinois USA
Member since 10/27/10
Posts: 5311
Skill: Advanced Beginner



Date: 7/19/12 9:18 AM

I have both a Pfaff Select 3.0 and a 930. For the same price, I would definitely prefer the 930.

If the serial number of a 930 starts with 24 or later (25, 26, etc) and it has a round silver thread cutter on the bed, it *should* have the heel tap needle down capability. Mine doesn't, but I still love it, even though I always set my computerized machines to needle down.

Make sure the 930 comes with a working foot pedal and power cord, they can be difficult and expensive to replace. The more included accessories, like the hard case, walking foot, and feet, the better. The 930, especially in the case, is very heavy. The machine alone is 25lbs, in the case with all the goodies I have, almost 40lbs.

The Select 3.0 in the hard case, with the accessories is 19lbs. I just discovered that the case doesn't keep all the dust out. I had covered it on top, by the handle opening, but dust gets in the bottom, too.

The Select is nice, but the 930 has more piercing power, and more useful stitches for my purposes. I like the knee lift on the 930. The presser foot lift lever on the Select is inside the harp, to the right of the needle, hate that. The power cord and foot control on the Select is one unit, with the cords both coming from the foot control, another gripe of mine, but it may not bother anyone else.

I got the Select 3.0 as it was the cheapest mechanical with IDT, and I've kept it as a loaner and teaching machine. I take when I want to do hemming or teach someone, and not drag the 930 up stairs or leave it in the car. Again, a nice handy machine, but no 930.

Just my perspective as someone who owns both, but maybe the IDT or lighter weight of the Select would make it a better machine for you.

The Select 150 is the same as the 3.0, with a pretty 150th Anniversary commemorative faceplate. Very pretty, and kinda special. If you go for the Select, maybe you'd prefer that look. Check it out on the Pfaff site.

My 930 looks like a latte to me, very soothing :)

------
🌸 Plenty of machines, mostly Berninas 🌸

a7yrstitch


Texas USA
Member since 4/1/08
Posts: 7517
Skill: Intermediate



In reply to elizaturn

Date: 7/19/12 1:57 PM

Good question.

If I had the space and anticipated the ability to spend additional funds in the next one to three years,

and, felt very good about how the vintage machine felt to sew on,

with the fabrics I was primarily interested in starting with,

and, if I thought I would be content and happy in using it,

I would invest in the vintage machine and then, later, compliment it with a newer machine.

With the type of sewing you have planned, your seam finishes and details will be dependent upon you and not particularly upon a lot of the extra features that are included in new machines.

I have a vintage Pfaff (bought new by me) and am a dedicated IDT fan and user. But i think there is a need for an exceedingly reliable and (nearly) heavy duty machine in an active sewing room, regardless of brand. Even if you have a newer machine, the old reliable vintage would function for you in ways that the new one won't. And, if this is for business you will benefit from having a back up machine when you add a newer machine later.

As an additional observation, I prefer the machine arm on some of the older machines for cuffs and setting sleeves.

And, much of my sewing now is much less formal than before with beautiful fabrics and simpler lines substituting for the heavily tailored garments that were required 30++ years ago. Point being that I never felt restricted on my vintage machine. I have made everything with the exception of a boned and strapless gown. The vintage machine has been a superb sewing companion - for my clothing, two rugged little boys, tailoring for husband, wedding dresses for friends and special projects for their kids, upholstery, and creation and repair of sporting equipment.

------
I have no idea what Apple thought I was saying so be a Peach and credit anything bizarre to auto correct.

Stampalma

Member since 7/19/12
Posts: 2



In reply to elizaturn

Date: 7/19/12 2:43 PM

For what it's worth, I own both a Bernina 930 (bought new almost 30 years ago) and a Pfaff 2058 (bought new 3 years ago on close-out). My friend talked me into the Pfaff because it was such a good deal. There are things that it does that I really like, for example being able to have the presser foot lift on its own. But I still REALLY love my Bernina. It is an all- metal machine, it sews so smoothly and quietly. I am keeping both for now, but if I had to get rid of one, it would absolutely be the Pfaff. I have sewn everything from bridal fabrics to heavy denim and have never had a problem with it.

Soolip


California USA
Member since 6/18/08
Posts: 2484
Skill: Advanced



In reply to Stampalma

Date: 7/19/12 3:08 PM

Quote: Stampalma
It is an all- metal machine.

It really isn't. There are at least two plastic gears in it that are quite visible.
Printable Version
* Advertising and soliciting is strictly prohibited on PatternReview.com. If you find a post which is not in agreement with our Terms and Conditions, please click on the Report Post button to report it.
Online Class
Altering Jackets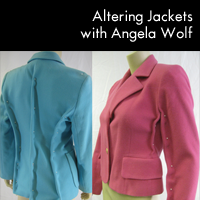 Online Class
Fun with Fitting - BODICE w Darts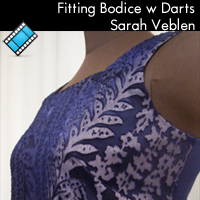 Other Lady Skater -Nettie Dress

by: CameoOfKar...
Review
Burda 7124

by: Clareew
Review
Victoria Jones Collection Busy Diva Apron and Star Potholder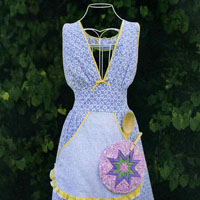 Pattern Details
SewBaby More Blankie Buddies pattern Pattern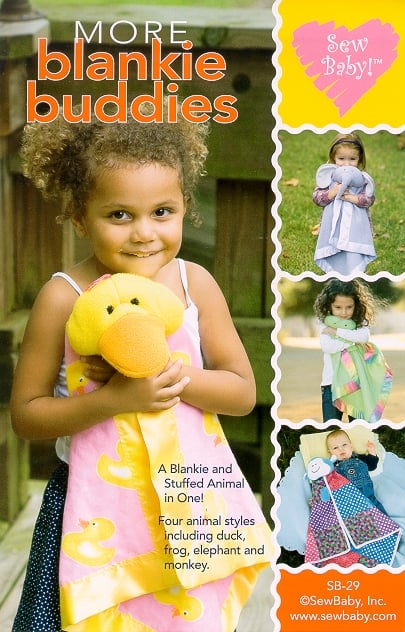 Pattern Details