jynclr

Advanced Beginner
Texas USA
Member since 12/20/11
Posts: 868



Date: 7/18/12 4:51 PM

I always attributed this problem to me (because it was like this with my Singer), I'm beginning to wonder if it IS the machine. The problem is the fabric almost always tends to slide. Even pinning, the fabric will either slide to the side, or, when I get to the end of the stitch the bottom fabric will extend beyond the top fabric.

This is very frustrating and seems to occur with all types of fabrics for me. So, since it's happened on two machines (albeit older and from the 80s/90s), I have been blaming myself and my sewing technique. I'm still incredibly annoyed by this though. (The beau's father wants me to quilt, how can I quilt when that always happens?)

That said, lately I've been wondering if the fabric being off is due to me or the machine. Is it due to uneven feed? I know when I tried to stitch a knit fabric without a walking foot the fabric did stretch and when the stitching was down it "bounced back" and was all wrinkled. Once I got a walking foot things fared far better. But lately, like this past weekend, I was using the walking foot on a jersey knit and I fould find myself with this problem of the fabric slipping and sliding.

Now, the fabric was rather slick, I'll admit that. But ... cotton wovens? Am I that bad of at sewing that even a cotton woven would end up uneven? My cutting skills can't be that bad.

Could the machine possibly have something to do with this problem?

------
Evelyn: Pfaff Creative Performance
Helen V: Babylock Companion BL1550


Welmoed Sisson


Advanced
Maryland USA
Member since 4/26/03
Posts: 272

4 members like this.




Date: 7/18/12 5:47 PM

Years ago I took a class from Margaret Islander (it turned out to be one of the very last classes she taught!), and she explained why this happens. The feed dogs are pulling the bottom layer of fabric more than the top layer, so it's not uncommon to end the seam unevenly. To overcome this effect, she taught us to hold the fabric in the right hand with thumb under and fingers over, and then to rotate the hand slightly upward. This helps to retard the movement of the lower layer just a smidge, and helps to keep the edges aligned. It took a while to get used to this method, but now it's the only way I hold fabric and it does indeed keep things lined up. It also helps to ease longer seams into shorter ones; the more you have to ease, the more you rotate your hand. I use this method quite successfully for easing in sleeves.
--Welmoed

------
View my sewing projects: http://thereshesews.blogspot.com

Elona


Advanced
Member since 8/24/02
Posts: 8471





Date: 7/18/12 5:54 PM

What you describe is a common problem with feed dogs.

On standard machines, the feed dogs maintain close contact with the fabric on the bottom and move it towards the back. However, there's no feed dog to keep the top layer moving at exactly the same speed. The presser foot is supposed to exert enough contact and pressure that the two layers of fabric are moved along together, but in practice it seldom happens perfectly. What you get is a bottom layer that is moved briskly along towards the rear of the machine, while the topmost layer is kind of mashed and pressed forward, resulting in a longer upper seam.

In other words, both layers do not reach the Finish Line at the same time.

Some machines are worse about this than others. What brand(s) are you working with?

In terms of front-to-back motion, a walking foot generally helps a lot, because it actually does coax the upper layer along, acting like 'upper feed dogs.' However, some walking feet do not work well with knits, as you found out.

If your machines are checked out and found to be OK, you may just be dealing with an individual peculiarity. If so , there are techniques to deal with the problem of seams of unequal length. One is called "taut (not 'taught') sewing," in which you keep a little tension on the seam in front and back of the foot as it is being sewn. You stop at intervals to let the fabric relax, and then resume sewing that way.

Another tactic is to use a chopstick or something like that to slightly push the upper fabric towards the needle just a little faster as the machine sews, almost as if your hand was an upper feed dog.

Sideways sliding is something I have never experienced with any machine. If I had, I would have had a mechanic look at it; it sounds as though either the feed dogs or the presser foot pressure need adjusting.



sings2high


Expert/Couture
USA
Member since 11/25/11
Posts: 376

1 member likes this.




Date: 7/18/12 6:47 PM

here's another simple thing to check: see if your presser foot pressure is set too high. This is often a button at the very top left of the machine, the farthest north point above the needle bar assembly. Many people set it to its tightest setting, often by accident, sometimes because someone told them to. Try backing the pressure off to the half-way mark. Making a machine stitch with the presser foot too tight is like forcing someone to sing with their teeth clenched.
-- Edited on 7/18/12 6:48 PM --

------
Measure twice, cut once. While this saying is useful in many ways, I have no qualms about editing my posts.

UFOs completed in 2014: 1 - woohoo! finished my oldest UFO - an apron cut out in the mid-80s with a pattern from the mid-40s! and the bias binding promptly disintegrated in the wash! Ok, it was from my Great-Grandmother's stash, which means it was bought anytime from the 1910's to 1970's.
Projects started recently completed in 2014: 4
New Projects started in 2014: 5
Stash:
sewn in 2014: 5
bought in 2014: 17.25

I know...I'm procrastinating.

Miss Fairchild


Advanced
USA
Member since 8/24/02
Posts: 7936





1 member likes this.



Date: 7/18/12 7:10 PM

Take an index card and slip it under your presser foot. Then lower your presser foot. If you can pull out the card, you need new feed dogs. They aren't difficult to replace; I did mine on my vintage Singer.

------
"Play the cards you are dealt, but choose who is sitting at the table"..AARP magazine

SEE MY ETSY SHOP HERE: http://www.etsy.com/shop/AuntMaymesAttic
My blog: http://auntmaymesattic.wordpress.com/

beauturbo

Advanced
California USA
Member since 5/2/09
Posts: 3536





Date: 7/18/12 10:57 PM

I think it's weird that it would happen to you on two machines(any combination of them) right in a row. I also don't think you should have to use some bolt on walking foot, to sew all your fabrics, for everything at all. Most people would never have to do that, or even want to do that, no matter what sewing machine they were using. So something weird is for sure going on. I think it's even stranger that your fabric slides to the side when sewing.

What happens if you just stick even a peice of typing/computer paper in there with even no thread or a small piece of fabric with thread, and sew with your hands not even touching it or guiding it at all? Does it sew pretty straight on it, maybe and inch or two from the edge of it, or does the sewing sudden veer off to the side, like a drunk driver and does the paper or fabric start going around in an large arc?

jynclr

Advanced Beginner
Texas USA
Member since 12/20/11
Posts: 868

1 member likes this.




Date: 7/19/12 10:59 AM

@Welmoed Sisson:

I know exactly what you are describing. I've seen some people hold their fabric that way on YouTube tutorials. I will try that.

@Elona:

The one I have been working with lately is a Baby Lock 1550 Companion. (Note, this is not my particular unit nor are they my pictures. But this is the machine I have.)

The other machine that I have since relegated to "back up" having been given the BL1550, is a Singer 57285c..

The sliding to the side, that I have noticed, is mostly on the BL1550. One of the things I have been thinking is that the harp space to the LEFT of the needle (as you view the sewing machine head on) is very very small in my opinion. It is certainly smaller than the Singer. In fact, I don't care too much for how small that space is on the left. I've been wondering if the fabric is being pulled down and so it appears that it's sliding to the side, but not really - just that the weight of the fabric is pulling it away from the edge of the bottom piece of fabric. Note, and I neglected to mention this, the sliding almost always happens to the top piece of fabric, especially if it is a large piece. I've been thinking of getting one of those acryllic extension tables that is marketed to quilters and see how the fabric behaves then.

@sings2high:

Neither of my two machines have adjustable presser feet.Well, adjustable by the sewist, specifically. That is feature I want in a new machine.

@Miss Fairchild:

I'll try your index card idea this weekend. I am at work right now but this is definitely something to try. I need to do this with the Singer, also.

@beauturbo:

Another good thing to try. I plan on pulling out the sewing machine this weekend and working with it. I also plan on getting the Singer back out. I'll try your ideas and report back with pictures.

@Everyone:

I appreciate the suggestions and things to try. Lately I have been using the Baby Lock because the Singer was giving me issues. It turns out that the Singer had had a nick in the bobbin case, once that got fixed, things started working ok then, but by then the Baby Lock was given to me and so I've been working with that machine exclusively. It was an extra SM that the beau's quilting father had and so he gave it to me because of issues I was having with the Singer. (So I've kind of felt obligated to use it and I figured I may as well get to know it.)

I'll be bringing the Singer out again and trying some experiments with that machine again, especially those listed on this thread.

I keep hearing that people really enjoy sewing and their machines are dreams. (Regardless of whether it's a vintage, a couple of decades old, or a new model.) I've been wondering what a "dream sewing machine" should be like. I'm seriously considering getting a new sewing machine for my birthday in October so I'm researching them now. Closer in, I'll start visiting dealerships and trying out machines. In the mean time, I want to see about working with what I have so I can do some sewing. :)
-- Edited on 7/19/12 11:02 AM --

------
Evelyn: Pfaff Creative Performance
Helen V: Babylock Companion BL1550


Sharon Rose

Intermediate
Indiana USA
Member since 3/10/11
Posts: 176

3 members like this.




Date: 7/19/12 11:12 AM

Something I noticed....and did not realize how much of an impact it had on the management of the fabric...was the support a level sewing field gives to the fabric as it is fed thru the machine. For years I had sewn with my machine sitting on top of a table which caused the fabric to drape down over the free arm and resulted in an uneven drag as it fed into the machine. I "discovered" the difference when I purchased a vintage machine that came in a table. Amazing how much easier it was to sew!!!! There is so much of a difference that I am in the market for a table that will raise and lower to accomodate my free arm and knee lift foot arm. Just a thought that this might be affecting your uneven pull.

jynclr

Advanced Beginner
Texas USA
Member since 12/20/11
Posts: 868





In reply to Sharon Rose <<



Date: 7/19/12 11:24 AM

Quote: Sharon Rose
Something I noticed....and did not realize how much of an impact it had on the management of the fabric...was the support a level sewing field gives to the fabric as it is fed thru the machine. For years I had sewn with my machine sitting on top of a table which caused the fabric to drape down over the free arm and resulted in an uneven drag as it fed into the machine. I "discovered" the difference when I purchased a vintage machine that came in a table. Amazing how much easier it was to sew!!!! There is so much of a difference that I am in the market for a table that will raise and lower to accomodate my free arm and knee lift foot arm. Just a thought that this might be affecting your uneven pull.


Yes! I think so too! Thank you for confirming my suspicions. I think I will definitely pick up one of those acryllic extension tables.

------
Evelyn: Pfaff Creative Performance
Helen V: Babylock Companion BL1550


PattiAnnJ


Advanced
USA
Member since 12/3/06
Posts: 7475

1 member likes this.




Date: 7/19/12 12:43 PM

Pin so the edges of the layers to be sewn meet at the beginning and at the end of the seam/stitch line.

Add another pin at the center of the length of the item now pinned.

If one layer is baggier than the other, put it on the bottom and the feed dogs will ease in the difference.

ETA: Another thought would be to use the even feed/walking foot.





-- Edited on 7/19/12 12:52 PM --

------
"Improvise, adapt and overcome." - Clint Eastwood/Heartbreak Ridge
Printable Version
* Advertising and soliciting is strictly prohibited on PatternReview.com. If you find a post which is not in agreement with our Terms and Conditions, please click on the Report Post button to report it.
Fun with Fitting - BODICE w Darts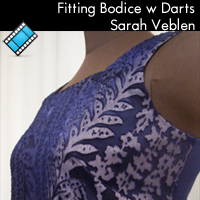 Sew a Designer Unlined Jacket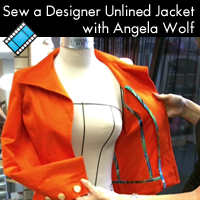 Marfy 0692

by: Re Becca
Review
Victory Anouk Paper Pattern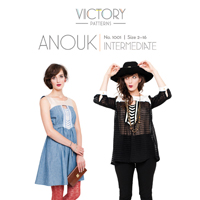 Buy Now
Favorite Things Eco Market Tote Pattern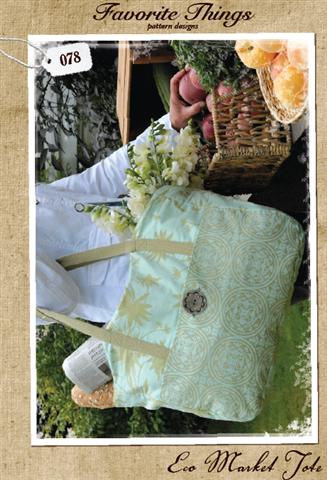 Buy Now
Simplicity 2758

by: VirginiasD...
Review