j Renee Design


Wisconsin USA
Member since 7/26/10
Posts: 883
Skill: Intermediate
Body Type:




Date: 7/19/12 10:26 AM

Hey all! I'm making McCall's 6350 and am having a serious pointy dart issue.

This is a multi cup sized pattern (I used the D cup), and then did a bunch of alterations to get it to sit close to my body on and under the bust, including separating the singular vertical bust dart into two darts to hopefully alleviate the pointy issue that I've seen is a problem for many folks with pattern (I moved half of the fullness into a side bust dart).

However, because of all of the alterations, my two darts are...really pointy again. Now more like a ridge between the two ends of the darts instead of a point. I've ended my darts the standard 1"-1/4" (standard according to my pattern drafting book) away from the bust point. Besides this apex issue, the cup fits beautifully.

Any ideas? Because of my full bust do I need to end the darts further away from the bust point? Would curving the sewing line of the dart work well? Any help would be appreciated - I'm on my 5th bodice muslin and hoping to be set to sew the actual dress soon! :)
-- Edited on 7/19/12 10:40 AM --

------
Jess
Sewing, Knitting, Living: http://www.sometimessewist.wordpress.com

2013 - Bought: 181, Used: 96, Stashed: 85
2014 - B: 108, U: 132, S: 62 1/4
2015 - Carryover: 62 1/4, B: 23 3/8, U: 29 3/4, S: 55 7/8

j Renee Design


Wisconsin USA
Member since 7/26/10
Posts: 883
Skill: Intermediate
Body Type:




Date: 7/19/12 12:37 PM

Oops! Wrong board. Reposted in Fitting Woes. Sorry!

------
Jess
Sewing, Knitting, Living: http://www.sometimessewist.wordpress.com

2013 - Bought: 181, Used: 96, Stashed: 85
2014 - B: 108, U: 132, S: 62 1/4
2015 - Carryover: 62 1/4, B: 23 3/8, U: 29 3/4, S: 55 7/8

JTink


Member since 4/20/08
Posts: 6593
Skill: Intermediate
Body Type:




Date: 7/19/12 3:20 PM

Bumping this up...Hope you find the answer

Jacqui315


Washington USA
Member since 3/1/06
Posts: 1179
Skill: Intermediate
Body Type:




Date: 7/19/12 6:12 PM

Sometimes pressing them over a ham works for me. Otherwise I find that my stitching needs to be sewn more gradual to the point. Hopefully some of the real experts on FBA's can provide more help.

diane s


Oregon USA
Member since 8/24/02
Posts: 5102
Skill: Intermediate



Subject: FBA issues on McCalls 6350 Date: 7/20/12 0:09 AM

I often have that problem and finally resolved it. I asked a sewing expert and she told me to sew my dart curved instead of straight. I mark the dart and pin normally. I start sewing and then start curving the stitching inside the stitching line towards the dart and taper back out to the point. Not alot, about 1/8 t0 1/4 inch and when I come close to the end I sew really close to the edge. The teacher explained that since your breast is curved, the dart should be too. I struggled with the pointy dart problem for along time until I tried this.

------
My grandmother taught me to sew when I was 10, and I've been sewing ever since.

KathySews


Michigan USA
Member since 10/1/06
Posts: 4181
Skill: Intermediate
Body Type:




Date: 7/20/12 8:16 AM

Check the reviews for some insight. CerebrawlVortex stated she had to fiddle with the top quite a bit to get it right. She also added boning for support. Might be muslin time ... common on fitted tops.

oh, and cute dress, it will be worth it

-- Edited on 7/20/12 8:17 AM --

j Renee Design


Wisconsin USA
Member since 7/26/10
Posts: 883
Skill: Intermediate
Body Type:




Date: 7/20/12 11:19 AM

Thanks guys! Yes, I read around on the boards here and agree it makes sense that the breast is curved, so the dart should be too, diane s!

I tried holding the cup up to my body and pinning the dart and decided that since I shortened the upper midriff piece to better fit my underbust/ribcage (thus having to shorten the corresponding seam on the bottom of the cup by making a larger dart) that the whole cup is just a smidge too big for me now. I've done an 1/8" SBA to offset this and with the curved darts I'm just going to go ahead and cut in my final fabric.

Honestly, based on how much I've taken this thing in, I think I needed a 12 (or maybe even a 10) in this pattern (I cut the smallest size in the pattern I bought - 14. My measurements indicate I should be a 14 or 16 in the Big 4...oh crazy commercial pattern ease!)

And yes, KathySews, I read the current reviews for this pattern, and noticed that a couple of them mentioned having to fiddle with the bodice quite a bit, but they weren't really much more specific than that... And I will for sure be including the boning (and the additional boning that CerebrawlVortex mentioned) as per the pattern instructions. :)

Thanks for the help guys! Hopefully I will have something to show for all of this work soon...was hoping to have it done for a wedding reception and bachelorette party (On the same night! That's going to be interesting!) but I think I'll drive myself crazy trying to cut and sew this whole thing in just one day.
-- Edited on 7/20/12 11:21 AM --
-- Edited on 7/20/12 12:17 PM --

------
Jess
Sewing, Knitting, Living: http://www.sometimessewist.wordpress.com

2013 - Bought: 181, Used: 96, Stashed: 85
2014 - B: 108, U: 132, S: 62 1/4
2015 - Carryover: 62 1/4, B: 23 3/8, U: 29 3/4, S: 55 7/8
Printable Version
* Advertising and soliciting is strictly prohibited on PatternReview.com. If you find a post which is not in agreement with our Terms and Conditions, please click on the Report Post button to report it.
Online Class
Understanding Interfacings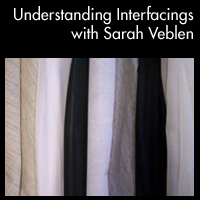 Online Class
Perfectly Fitted Shirt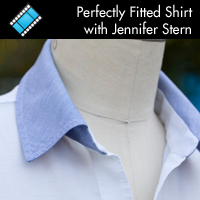 Simplicity 2217

by: janelouise
Review
BurdaStyle Magazine 10-2010-118

by: carrie1858...
Review
Chelsea Paper Pattern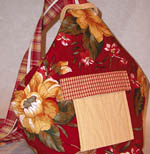 Pattern Details
ADVANCED SLEEVE - A CD Book by Kenneth King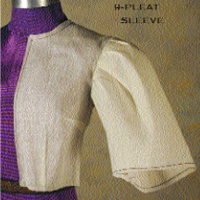 Pattern Details