1975Jumby


Intermediate
California USA
Member since 8/19/08
Posts: 623



Date: 7/23/12 12:52 PM

I posted earlier about piecing a quilt before or after embroidering and I'm sure glad I decided to piece AFTER. I'm having some problems with puckering and could use some help.

I'm using this embroidery pattern on some blocks. I'm hooping my fabric in the 8 x8 frame of my Ellisimo. I am increasing the designs somewhat, but not much...basically making them about 1 or 1 1/2" bigger all around. And since I'm doing this with my software, the density and stitch count are taken care of.

The first time I stitched on my sample, I used Sulky Soft n Sheer cut away stabilizer (just one sheet). The design came out okay and I really didn't notice any puckering. But when I went to do another design, it started puckering. i thought maybe I hooped it too tight, since I was tugging on the fabric (I know, that's a no no) and tried again, same result. So then I used some mid-weight iron-on tear away that came with the Ellisimo. The result was better, but still a little puckering.

I really think I should stick with the cut away as these are high stitch count designs. Do you think I should be using two layers of the soft n sheer or maybe a combination of the cut away with the tear away? Would that help? I've also heard of people putting tear away on the bed of the machine underneath the hoop, but I have no idea how that works.

Any tips or suggestions are greatly appreciated. My sister in law wants this quilt next week for some photo thing with my niece and I'm hoping to get it done in time.
-- Edited on 7/23/12 1:14 PM --

------
Babylock Ellisimo Gold
Babylock Enlighten
Kenmore 1914
Kenmore 1814

beauturbo

Advanced
California USA
Member since 5/2/09
Posts: 3989





Date: 7/23/12 1:29 PM

You don't say how big your design is, but all of those are less than 5 X 7, as you just buy them, so you would actually need the least amount of stabilization, and get the best sew out most times, in just the smallest hoop you could pick to use for it. So, if having stabilization issues, one thing to do, is always to just use a much smaller hoop. As using a smaller hoop, as small as your embroidery design would still just fit into, actually would be better.

Since it's a quilt, I'm guessing your fabric is firmly woven cotton much like a bed sheet. And your design is really solid and tight and dense, and pretty much just all, satin step fill. So Sulky soft and sheer is not made for those conditions at all. So I would just forget about any soft and sheer at all for that one thing. I think you are going to have to use a firm cut away stabilizer, and or at least one or two layers of firm and crisp, tear a way kind of stabilizer.

How something stitches out, has a lot to do with the embroidery design, how someone made it, how they choose to put their underlay in it, the density of stitching they choose to use, and just all sorts of stuff. Not even counting how you hoop and what you do at all. Some are really made better than others, and in different ways than others.

When someone makes a design, they actually only test it out like they made it, but when you decide to run it through some software program and make things bigger or smaller or change density on them, that is actually changing all the stitch drops, then all bets are off if they are going to stitch out just like the person whom made it, made it in the first place. So also try test sewing it just like you bought it, and intact and not trying to change anything about it, and see if some of those problems go away. If so, then it's not an issue with the embroidery you bought, instead just more stuff you did to it afterwards, yourself in some software program.

Even if you have a program that "says" you can re-size any embroidery design to any size you want, a whole lot of factors are going on there, when that happens and in real life that does not always work out that way, and they may not stitch out just the same at all.

So probably the very most easy and quickest and most fool proof way to get all stitched out, would be to use the design exactly like you bought it, no changes in size or density at all, hooped up with cut away stabilizer or two layers of crisp tear away kind, and in the smallest hoop that you can do that with, that the embroidery design would actually still fit into.

I actually would not worry about a little puckering, just because as soon as you even throw a cotton quilt into the washing machine and dryer and then take it out, even if no embroidery on it at all, I think you are going to just have some wrinkles and puckering on it probably just anyways.

1975Jumby


Intermediate
California USA
Member since 8/19/08
Posts: 623





Date: 7/23/12 2:05 PM

Thanks so much for all the information. I'm trying to "fit" the designs in an 8 x 8 quilt block, but allowing about two inches or so between the edge of the block to the embroidery pattern. Some of these designs are already almost 7" tall, so I'm only increasing the size a little bit on some of these and maybe an inch or inch and a half on others. I don't have a 5x7 hoop, unfortunately, so I have to use the 8 x 8.

Your description of my fabric is perfect and maybe a tad heavier than a bed sheet. I had a feeling that the soft n sheer was too light, but I wanted to use a cut away and given the hoop size, I need to use one of my rolls that is 12" wide. The problem I'm having is the two stabilizers I wanted to use, Sulky's Cut-Away Plus or Stiffy, I only have in the 8" rolls and they won't fit the hoop.

Do you think a couple of layers of Tear Easy would work or should I go for a heavy cut away? Would my machine tension have anything to do with this too?

-- Edited on 7/23/12 2:16 PM --

------
Babylock Ellisimo Gold
Babylock Enlighten
Kenmore 1914
Kenmore 1814

beauturbo

Advanced
California USA
Member since 5/2/09
Posts: 3989





Date: 7/23/12 4:47 PM

You could try using 3 layers of crisp tearaway in the hoop with it, and see if when sewing it out, all those stitches preforated the tear away too much or not.

I think your best bet (if in a hurry and have time constraints) might be to actually just go run to the store and buy some new cut away stabilizer that is really just plenty wide enough to fit in your hoop. And hoop that up with the fabric, and then even put a separate layer of crisp tear away just loose, floating under the hoop, if you really have to, also. You could try that and see what happens. But you do need to have real stabilizer and wide enough, of some suitable for the fabric and design kind, hooped in with your fabric, as if you don't it's not going to be doing much at all.

Considering it's a large and stitch intensive design, covers a lot of ground, and is just pretty solid shapes, and dense with all those flat step satin fill kind of stitches in it, and you are sewing on quilting cotton or something like that, and in a big hoop, I don't think your machine tension is causing your stabilization issues at all. Maybe just all those other things instead.



1975Jumby


Intermediate
California USA
Member since 8/19/08
Posts: 623





Date: 7/23/12 5:03 PM

I'll try using the 3 layers of tearaway this evening and see what happens. On one hand, this is all sort of interesting since I'm pretty new to embroidery and I do like the trial and error side of all this...helps me learn. Then, on the other hand, I just want it to work! LOL!

I ended up ordering Brother medium and heavy tear away and a heavy cut away from Amazon. It'll be here in two days and it's 15" wide, so I should be good there. Odd that Sulky doesn't make a 12" roll of the Stiffy or the Cut Away Plus.

Two questions -

1. When I use more than one sheet of stabilizer, do I use spray adhesive to keep them together?

2. How do you float the stabilizer underneath the hoop? Do you just slip it under and let it be?

Thanks again for all your help! I'll have to post a picture when this thing is done!
-- Edited on 7/23/12 5:11 PM --
-- Edited on 7/23/12 5:12 PM --

------
Babylock Ellisimo Gold
Babylock Enlighten
Kenmore 1914
Kenmore 1814

beauturbo

Advanced
California USA
Member since 5/2/09
Posts: 3989



Date: 7/23/12 6:04 PM

1) I don't.

2) Yes, I do just stick it under there. Because the real and main stabilizer is already hooped up with the fabric then.



1975Jumby


Intermediate
California USA
Member since 8/19/08
Posts: 623



Date: 7/24/12 11:25 PM

VERY HAPPY to report that the heavy cut away stabilizer that I ordered came today and I just finished stitching the first pattern with it and it came out awesome! Just one very slight tiny area of puckering that no one probably would notice, but me...and of course, I was looking for them. I did reduce my tension from 4.0 to 3.4 and adjusted the presser foot to sit a little lower while embroidering. I also made sure I used a brand new needle and embroidered away.

Glad this worked out. I was starting to get a little discouraged, but it's nice to know the trial and error pays off.

Thanks beauturbo for your help!

------
Babylock Ellisimo Gold
Babylock Enlighten
Kenmore 1914
Kenmore 1814

Tizmehr

Advanced
Ontario CANADA
Member since 2/21/11
Posts: 230



Date: 7/25/12 8:30 AM

Another thing you could do is to starch your fabric really well. Use a few light sprays, ironing between, rather than one soak.
Printable Version
* Advertising and soliciting is strictly prohibited on PatternReview.com. If you find a post which is not in agreement with our Terms and Conditions, please click on the Report Post button to report it.
Online Class
Sewing Basics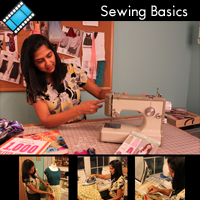 Online Class
Leather 101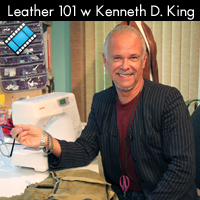 Vogue Patterns 7823

by: FreyaStark
Review
Violette Field Threads Stella

by: busymomof3
Review
Sewing Workshop New Yorker Jacket Pattern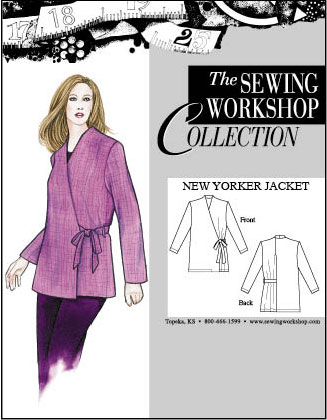 Pattern Details
Sewing Workshop Chopin Blouse Pattern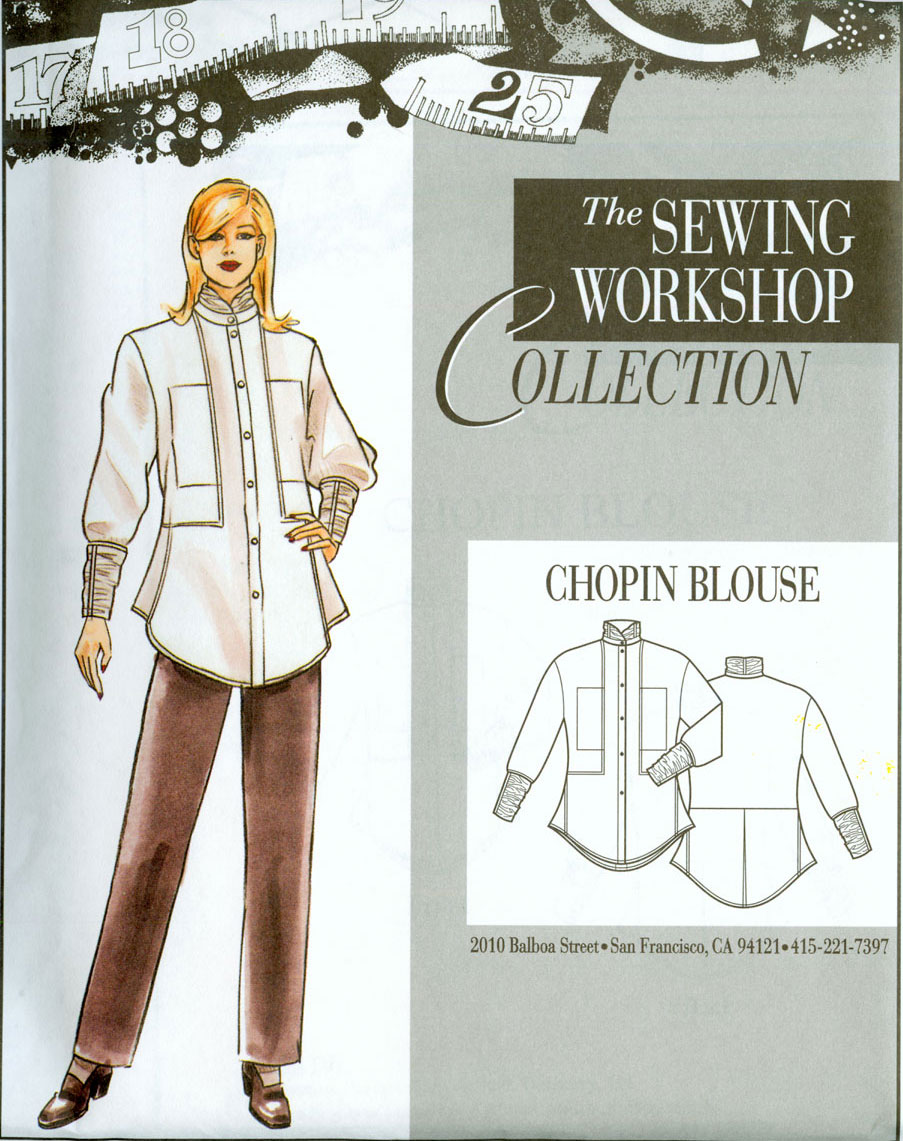 Pattern Details