LynnRowe


Advanced
British Columbia CANADA
Member since 3/9/09
Posts: 9294



Date: 7/24/12 8:49 AM

The apartment building next door is about 14' away, and the floors are set lower than my building, so the windows on the same floor as mine are set a couple feet lower; ie I look down on the windows on the same floor as mine.

Right across from me, the apartment person keeps their slatted blinds closed night and day, and for the first few weeks would stand at their window (you could see them in the small gap between their window sill and bottom of their blinds) and every minute or so they'd open the slats an inch or two and peek through. I stood there and watched when I noticed this, and soon as they saw me, they'd drop the slats, stand there, and a minute later, open the slats slightly again.

Now they've twisted one of the slats to form a permanently open little gap.

They're not doing anything "wrong" per se, but it is sooooo CREEPY. I told my building manager, so she's aware of it, and warned my neighbour next to me, as she's a single female too.

My cat loves to sit and watch out the window, and I don't want to have to live with my blinds drawn tight day and night. Creeper isn't seeing anything...I don't walk around naked or change clothes in my front room, etc, but just being watched by someone you can't see ....EWWWWWW!!!

I'd like to speak to the police, altho I'm sure there isn't anythig they can do, it's not a crime to peek out your window between a slit in your blinds...but I'm quite freaked out over this.

Any suggestions? I'm thinking maybe I can buy some reflective window film where kitty and I can still see out, but nobody (ie the creep) can see in, is that possible to get? Should I speak with the police just as a heads up? I can't just up and move right now.

My building manager said next time I suspect their peeping thru the slats to open my widow and call out to them how rude they are and to stop it...but I really don't want to engage with whoever this person is. My neighbor says I should tape a sign to my window saying "NOTHING TO SEE HERE...MOVE ALONG!". Funny! But again, I don't want to engage with this man/woman creepy person.

Suggestions gratefully accepted.

------
I heart Panzy, Pfaff Creative Performance, the sewing machine love of my life!
And Baby (Enlighten serger), Victor (BLCS), Rupert (Pfaff 2023-knits expert) Ash (B350SE-Artwork), Kee (B750QEE-Panzy's BFF), Georgie (B560-Kee's baby sister) and the Feather-Flock!

Most of all, I heart Woo (HimmyCat). Until we meet again, my beautiful little boy. I love you.

Mom to 5


Beginner
Maryland USA
Member since 2/5/09
Posts: 1025



Subject: Kinda creeping me out...next door window peeper Date: 7/24/12 9:19 AM

use window shades instead of blinds??

------
http://mamazsewingescapadez.blogspot.com/

SewRaeMe


Advanced Beginner
Member since 3/20/08
Posts: 287

1 member likes this.




Subject: Kinda creeping me out...next door window peeper Date: 7/24/12 9:23 AM

You don't necessarily have to report him to the police but they may be able to offer you advice. As you say this person hasn't, to this point even done anything but does make you feel uncomfortable, sometimes they can suggest something that makes you feel less "vulnerable" to somebody else's creepy actions.

------
Formerly The Canadian

poorpigling


Advanced
Texas USA
Member since 12/28/07
Posts: 11066





1 member likes this.



Date: 7/24/12 9:37 AM


Go report this Lynn.. Don't know about your neck of the woods.. but .. this really borders on stalking.. which is illegal here.. In any case the behavior is not normal.. unless they are a bored old woman.. or such like that. I have a neighbor down the block that watches everything all day long.. in fact two of them.. Its annoying at times as they will catch you later and ask who was visiting..
However its also nice to know someone is doing the block watch and keeping an eye out..

But if this is not the case. and you do not want to engage.. than report it and ask for advise. I would also get the persons name from the building manager and ask if they ran a criminal check on them..

SheBear0320


Advanced
Manitoba Canada
Member since 4/8/08
Posts: 3976





Date: 7/24/12 9:38 AM

Yikes -- that is really creepy.

No real advice other than be aware of your surroundings when you are out and about.

You can buy the reflective film that you can see out of but others can't see in. I've seen it on windows but not sure where you would get it. I bet if you called a window and door supplier they might be able to give you some ideas.

Good luck and stay safe!



------
Sheila
"sewing very slowly to fill an empty closet"

2014 Stash Busting Sew-Along:
59.0 yards sewn (as of 09/17/14)
133.875 yards purchased (as of 09/17/14)


poorpigling


Advanced
Texas USA
Member since 12/28/07
Posts: 11066





Date: 7/24/12 9:38 AM


Oh no.. maybe he is after Bunny....

jadamo00


Advanced
New York USA
Member since 3/13/06
Posts: 1264

1 member likes this.




Date: 7/24/12 9:52 AM

Rig up a fake "security camera" right on your window sill where that moron can see it. Just put something together out of junk hardware. Print out LARGE AND IN COLOR some kind of fake security shield to put in the window. Like this:


Freak that idiot right back at him...

Now, if it were ME, I'd include a sign that reads,
"I called the cops, you stupid jackass."
...but you might not want to be that provocative.



j.







-- Edited on 7/24/12 10:08 AM --

threaddy


Advanced
Wyoming USA
Member since 4/22/09
Posts: 2945

1 member likes this.




Date: 7/24/12 9:54 AM

I would NOT engage with the individual!!!! Find some reflective material. Ask the manager if there are any other suggestions. Just hope it is a bored person...sort of like sitting on the porch watching cars go by...a lonely soul who just wants to know there are people around. In college there was a peeping Tom lurking around the girls dorm... I was on the first floor. Police nabbed him pronto. UGH

------
"The problem is not that there are problems. The problem is expecting otherwise and thinking that having problems is a problem." Theodore Rubin
"Life isn't about finding yourself. Life's about creating yourself." George Bernard Shaw
Dan 9:24-27

Bernina vintage and computerized, Bernina and BL sergers , BLcoverstitch (a stray Pfaff and Viking followed me home too)



Member since 12/31/69

2 members like this.




Subject: Kinda creeping me out...next door window peeper Date: 7/24/12 10:08 AM

Well, I can tell you what I did, but it's not for the faint of heart.

My window was in my laundry room and you could see into my kitchen if I didn't have the folding doors closed, and I rarely did because I had a 3 year old that opened everything. But generally, I got peeped when my son was in bed or not at home, so it wasn't over my kid, luckily.

I got several voodoo dolls and moved them all over the place to look in on their apartment. Not in a the-dolls-are-noticeable-and-right-where-you-can-see-them way, but had them peek at him. And I got the creepiest ones I could find. These weren't small and you could notice them. After a while at least.

Then I started walking around with a rusty knife, talking to myself. Or looking like I was. Eventually I moved up to licking the blade and generally making this large carving knife part of my routine and finally dripped blood everywhere, and slung it on my window. So now I had dried "blood" (fake movie stuff) and voodoo dolls peeking at him. Now I did this in my kitchen and my "normal" life as it were. I didn't go out of my way to go into the laundry room, but since you could see me, I acted weird. Talked to myself, animatedly, jumped...whatever.

Then I got my black cat. Which was coincidence, I swear. And Ernie sat in the sill where he looked in ALL DAY LONG.

Eventually he stopped when a guy I was dating gave me a freezer full of meat (he was a farmer and hunted so I had beef and boar). Most of it was cut in large pieces, so I had to trim it down to size for my kid and I. Instead of doing it normally, I got really creepy with it...sutured it, practiced carving skills, etc...all with books lying about on how to butcher, anatomy and physiology books and the like. I made it obvious it was to "practice" on a person. Of course, my freezer was in the laundry room, and I crawled into it to check if it would hold me a couple of days before my meat came and got the books and set them in there. Then I started standing at the window staring at him with knife in hand and looking blank.

Long story short, I was crazier then he was. He moved out shortly after.

ETA: My way isn't safe if there is anything remotely off with the situation, and others will have better suggestions for you. Mine was not a lonely old person, but a young thug in a neighborhood that was not one of the world's greatest.
-- Edited on 7/24/12 10:12 AM --

jadamo00


Advanced
New York USA
Member since 3/13/06
Posts: 1264





1 member likes this.



Date: 7/24/12 10:10 AM

Quote: Sew Ducky
Long story short, I was crazier then he was. He moved out shortly after.


That's right, Duck! You put a plastic skull on the windowsill with a meat cleaver stuck in the top of it, and watch how fast that guy straightens those freakin' blinds out.

j.





-- Edited on 7/24/12 10:14 AM --
Printable Version
* Advertising and soliciting is strictly prohibited on PatternReview.com. If you find a post which is not in agreement with our Terms and Conditions, please click on the Report Post button to report it.
Altering Jackets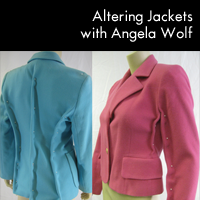 The Contemporary Couture Jacket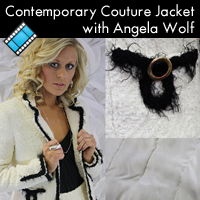 brerrabbit.com Microcrafts - Mini-dog

by: duckbucket
Review
Other Gertie\\'s Book:

by: ErikaMadeI...
Review
Purse-Nickities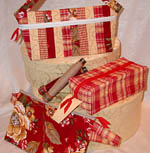 Buy Now
SewBaby Fleece-Easy Hats Pattern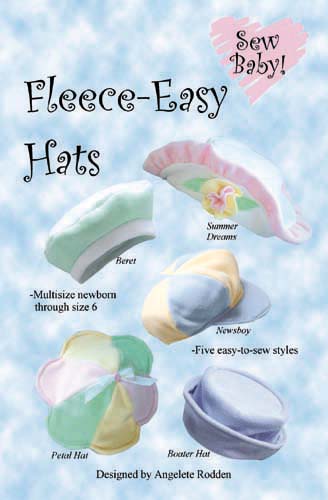 Buy Now