ZejaDesigns


Member since 7/25/12
Posts: 1
Login to reply to this post

Date: 7/25/12 4:10 PM

Hi,
I am really really interested in learning the intricacies of lining a garment -especially how to draft lining for patterns I create or patterns I purchase (since a lot of times this is not part of a store bought pattern). Which class would be better this one on underlinings or the one on All About Linings? Thanks.
Sarah Veblen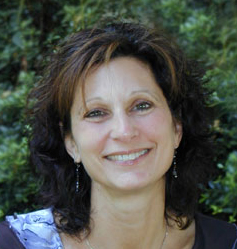 Expert/Couture
MD USA
Member since 11/1/05
Posts: 453
Online Class Instructor
Login to reply to this post
In reply to ZejaDesigns <<
2 members like this.



Date: 7/25/12 7:48 PM

Hi ZejaDesigns,

I'm happy to tell you the difference between these two classes -- Underlining and Linings.

Underlining is a technique where if you want to change/enhance the structure of a fashion fabric, you cut out and hand baste another fabric to the fashion fabric. For instance, if you're making a wool skirt and you wished that the wool fabric had a bit more structure for the style of garment you want to make, you could underline the garment sections with a fabric like organza or even a very lightweight cotton.

The Linings class looks at linings from several standpoints: the functions of a lining, when to line a garment, how to sew a variety of linings like a skirt with a kick pleat, and how to develop quite a number of lining patterns. The examples of the latter should give you a lot of basic information so that you can apply it to other styles of garments as well.

Please let me know if you have other questions -- I'm happy to answer.

Sarah Veblen