JocelynJ

Intermediate
Member since 11/29/11
Posts: 331



Date: 8/1/12 3:32 PM

HELP!!!!!!!!! What do you do if you have 19 different crafts/sewing/hobbies--how do you decide/organize for each location--which do I do where? Outside in big studio-in living room to drive husband crazier, where TV is, or in that small room next to TV/pc room??
Signed.
Hopeful(Hopeless) in Spokane

sings2high


Expert/Couture
USA
Member since 11/25/11
Posts: 404



Date: 8/1/12 3:54 PM

If it's handwork like embroidery, hand-sewing, knitting, I have a little sewing cabinet in the living room so I can sit and watch a movie or just be with the family. Everything else gets done in what used to be the dining room. We only used it 2-3 times a year. I made it over into a sewing studio/home office and I use it every day now.

------
Measure twice, cut once. While this saying is useful in many ways, I have no qualms about editing my posts.

UFOs completed in 2014: 2
Projects started recently completed in 2014: 8
New Projects started in 2014: 8
Stash:
sewn in 2014: 11.25
bought in 2014: 38.75

kkkkaty


Intermediate
Utah USA
Member since 12/7/05
Posts: 2666





Date: 8/1/12 5:19 PM

I'd say it depends on how much stuff you have and how neat you are. And maybe also if the hobbies you have include working with paint, inks or solvents. Or if you have inquisitive pets/kids. Lots of stuff, messy materials and not neat: confine yourself to one room that is easy to tidy up when needed. Neat, stuff is compact and easy to put away; spread out into living room, tv room, etc.

------
Viking Lily 545
Viking Ruby
Bernina Activa 210
Brother 1034d


Changma


Advanced Beginner
New York USA
Member since 2/20/12
Posts: 836



Date: 8/1/12 5:20 PM

I'm in an apartment,so I'm limited by both space and my DD. My scrapbooking area is along one wall of my bedroom, and my dress form is in a corner by the windows in the same room. Art and arts and craft supplies are under the bed, but are used on my d/r table when it is not on risers to be used as my cutting table. Also in thr d/r are the iron, hams, etc. I have a large and small Ikea desk and attached shelves along one wall in my living room for my sewing machines, and also keep a bag with knitting and crochet needles on the shelves, along with yarn. I kind of like the setup because right now I can sew, cut patterns, and (try to) knit and crochet and still talk to my teen DD (when she's home).

wsu 1 fan


Intermediate
Member since 1/2/06
Posts: 497





Date: 8/1/12 6:53 PM

I am exactly in your situation and so can relate to your quandary! In addition to sewing, I have stamping supplies, jewelry making supplies, and also sculpt and paint, with pastels, pigments, airbrushes, etc. What helped my situation was when one of my 3 children moved out. I have moved all of my sewing into his bedroom (which used to be my sewing room!), along with the aforementioned hobby supplies. This bedroom is also downstairs as in my family room. I am perpetually trying to reorganize, and purged again just a few days ago on UFO's I have had for years. I have a tv and dvd in there, and in a few weeks I will be hooked up to satellite.

My sculpting and painting supplies are in a cabinet, along with shelves for reference materials here in family room, along with my computer, and tv. I made myself a work table (Pottery Barn inspired) to deal with all of the different materials (messy) I work with. I have pulled out jewelry making and stamping and worked on it, and have thrown a cutting mat on it and have cut out material. So, its set up so I can do different crafts, etc on it.

For me the key has been having everything organized, and it truly has been a work in progress for me. My DH commented why I was rearranging the sewing room once again this summer, since he mentioned he might finally put my new resilient plank flooring in there (since oldest DS TRASHED the carpet), and I told him, I still needed to be able to figure out where I needed to move things etc. In the middle of the rearranging, where it truly looked like I needed to be on one of the hoarders show (my mother, unfortunately is one) I had an epiphany. Next year, when the kitten are about 2 years old, hopefully I can swap rooms and move my sewing out to the family room. I have a long wall where I could put up some L shaped desks to accommodate sewing machines, and I have multiples. I just need to wait and hopefully they outgrow the string thing......

It might be a situation where you set up your supplies in one place, and work in another. As you see, I have been working on the same issues for years. It truly is trial and error.

At least, my sewing is not all over the kitchen counter and table like it was for YEARS before we finished the basement.

Good luck!

Colleen from HOT Lewiston, IDY-HO

------
"Never say never." I swore I would never touch a sewing machine after my Home Ec class as a freshman in high school...

Juki 2010Q, Juki F-600, New Home 443, Kenmore 19233, Simplicity SE3, Janome CP 1000, Juki 734DE, Singer 201-2, Singer 301A, Singer 201-2, Singer 401A, Singer Featherweight, Singer 15-91, Kenmore 1050 and Viscount Deluxe.

JocelynJ

Intermediate
Member since 11/29/11
Posts: 331



Date: 8/1/12 7:07 PM

So many lovely ideas--I am putting each idea on a recipe card--as well as thoughts and feelings as they come to me, on subject at hand, ie--outside studio(converted garage has no bathroom)--which I need often. Also cold weather--going outside to sew/craft tends to limit me--too hard to go up and down stairs when I tend to craft in 5-10 minute spurts here and there.(I know, poor work/fun ethic--if you are going to do it, THEN DO IT!)
Printable Version
* Advertising and soliciting is strictly prohibited on PatternReview.com. If you find a post which is not in agreement with our Terms and Conditions, please click on the Report Post button to report it.
Altering Jackets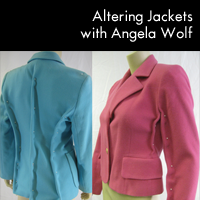 Beginners Guide to Sewing Jackets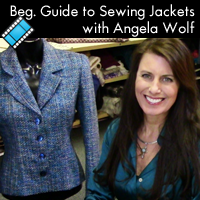 New Look 6115

by: labbiegirl...
Review
Acrylic Base In 5 Sizes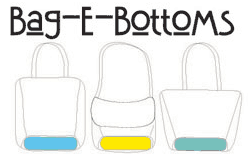 Buy Now
Shapes Four Good Measure Pattern (Size 1-3)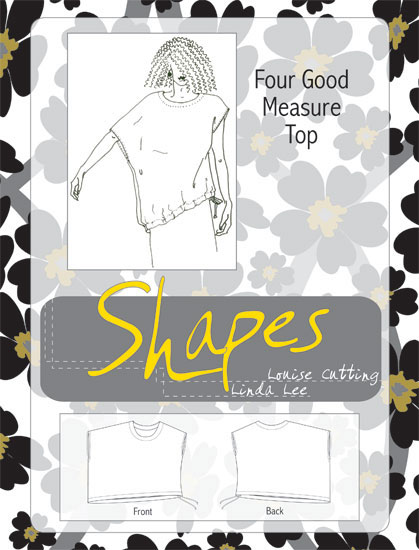 Buy Now
Simplicity 2308

by: HermionesE...
Review