Learn To Sew


Member since 4/12/05
Posts: 13957
Skill: Advanced Beginner



Date: 8/4/12 9:33 PM

borders done

I finally have the borders done. I posted on my other topic with more pictures.

Now I am not sure what to do. For my first quilt, it was done on the long arm as part of the class. I am not sure I want to do that this time. I have a package of batting, but no backing fabric. I have a walking foot and I will need it soon.

So, I need help in deciding on some fabric choices for the backing, ideas on how far apart to put my bent safety pins so I can pin it together and most important, how do I sew it together to make the sandwich.

------
Bernina 630, Bernina embroidery module, Pfaff 2036, Bernina 1200DA serger, Unique Sewing Cabinet 450L

JEF


Virginia USA
Member since 7/27/05
Posts: 3060
Skill: Intermediate
Body Type:




In reply to Learn To Sew

1 member likes this.



Date: 8/4/12 10:12 PM

Very pretty. Can I just say "Quilter's Basting Spray"? I love that stuff and don't use pins anymore. As long as you plan to quilt it pretty steadily (within a week or so, not doing half now and half in 6 months), the spray works great. It is a little fume-y so you may want to open some windows but it's well worth it to me to avoid all those safety pins.

Wavy straight lines make a very nice and easy quilt design. If you do them in a grid it's also very cool. Since they are wavy, you don't have to be precise. In fact, I like it when distances between lines vary - it's sort of organic looking and interesting.

JEF

-- Edited on 8/4/12 10:14 PM --

------
"The trouble with quotes on the Internet is that you can never know if they are genuine." --Abraham Lincoln

Sharon1952


Board Moderator
Member since 7/1/08
Posts: 3644
Skill: Advanced
Body Type:




In reply to Learn To Sew

Date: 8/4/12 10:32 PM

Due to asthma I can't use the basting spray. Also you have to be careful which brand you get some of them gum up the needle and some don't. Use whichever method you like best!

I always pin about every 4" or so and I make sure I don't pin in areas where I'll have to take them out immediately. I would think your larger squares could have some sort of motif in them. In between I'd do something like JEF said and do a pattern that doesn't have to be all precise and matchy. For the backing I like your green color and then border it in that same fabric. It will mimic the inner border.

I will never again quilt on my home machine anything larger than a crib sized quilt. I'll rent time at a long arm or send it out before I'll do that again. In fact I'd pin quilts all day without a problem- but maneuvering them in, out and around is too shoulder taxing for me.

------
Sewing: A creative mess is better than tidy idleness. ~Author Unknown


SouthernStitch


USA
Member since 8/24/02
Posts: 11926
Skill: Intermediate
Body Type:




In reply to Sharon1952

Date: 8/4/12 11:07 PM

Good points! Your reasoning is why I'm waiting to see if I really need that 10 inch harp. Until now, I've managed perfectly well with a smaller harp. If I see I really enjoy the quilting part, and I don't mind wrestling with a lap size quilt overall, I might go for a SS large harp machine like the Juki. But I may find even a lap size too taxing.

Learn, I think it's lovely. Since it's a wall hanging, I'd say just about any of the fabrics in there would be fine. Or you could just do a solid that blends found on sale.

And the spray isn't a bad idea at all, again since it's a wall hanging. Some sprays may leave it a bit stiffer, so if it does it's fine being a wall hanging. I am finding I don't mind using the safety pins, and I agree maybe 4 inches apart.

I can't suggest anything for the quilting - I'm not advanced enough. But I do like the idea of wavy lines! I may use that suggestion myself.

You did a great job on this, and I know you're eager to finish it and move on to the next project!

------
Bernina 780, and 530
Babylock Evolution
Singer 403a

When life gives you green velvet curtains, make a green velvet dress.

Cat n Bull


North Carolina USA
Member since 2/17/06
Posts: 5525



Date: 8/4/12 11:18 PM

LOVE it! You did a fantastic job!

Since it's a wall hanging I'd suggest the cheapest muslin you can find, or even an old sheet you have. How big is it?

I know you've mentioned problems before with intolerance to sprays, so safety pins work just fine. Start in the middle and work out. I use my fist as a guide, and pin about fist width apart. My hand is pretty small, so I make it a generous fist width.

For quilting, following your seam lines is a simple easy way to start. I am sure your machine has an "s" type stitch, that's a very forgiving stitch!

If you don't want to try free motion just yet, I'd skip a design with curves for the blocks with solid centers, and find one with straight lines.

------
Cathryn

Learn To Sew


Member since 4/12/05
Posts: 13957
Skill: Advanced Beginner



Date: 8/5/12 6:05 PM

I was thinking of just following the block lines up and down, side to side. Pinning in every other square. I was thinking of going down every other one and then going side to side every other one. Is that enough for a wall hanging? I am guessing I start at the center and go out to the end of each border where the binding will start.

The quilt is 11 rows wide, so I do not know how it will end up looking.

I'm going to the quilt store in a bit, and not sure I am taking the qult top or not. I am not going to try FMQ on this one. I have not done it on anything except my mastery lessons, so I need more practice.

------
Bernina 630, Bernina embroidery module, Pfaff 2036, Bernina 1200DA serger, Unique Sewing Cabinet 450L

Sonoma33


Member since 5/10/09
Posts: 2008
Skill: Intermediate



In reply to Learn To Sew

Date: 8/5/12 6:27 PM

I would just stitch in the ditch on the outer block lines myself. I did that on my first lap quilt and it turned out fine. Do you have the stitch in the ditch base for your walking foot? If you have the three bottom option walking foot then that should be one of your options. The guide helped me stay in the ditch.

Your wall hanging looks great. I think any solid color that matches would look nice on the back. Do you know how you are going to bind it?

------
Sewing machines make me happy. I like sewing with them, cleaning them, petting them, gazing longingly at them.

Learn To Sew


Member since 4/12/05
Posts: 13957
Skill: Advanced Beginner



Date: 8/5/12 7:56 PM

I just got ready to post this and naturally I hit the wrong key and cleaned the screen.

backing fabric

I have the 3 sole walking foot, so I am sure I have what I need to do the quilting. I think I will sew each ditch seam the way I had planned. I chose the fabric myslef and the owner of the store told me I did great. Could not be a better choice. I am learning.

For the borders I will do a Piano stitch. This is to keep the same pattern I am doing in the middle, but go to the ends and in between the stitches, add another row. Harder to describe than to do it. I know i need painter tape for this part.

To have her long arm the quilt will cost $45.

Binding with the dark brown fabric.

-- Edited on

8/5/12 7:57 PM

--

------
Bernina 630, Bernina embroidery module, Pfaff 2036, Bernina 1200DA serger, Unique Sewing Cabinet 450L

sings2high


USA
Member since 11/25/11
Posts: 756
Skill: Expert/Couture
Body Type:


1 member likes this.




Date: 8/5/12 8:13 PM

Great choice on the backing fabric! I quilt all my quilts on my treadle sewing machine, though I swap machine heads for different kinds of quilting. I'm just finishing doing a quilt with all straight-line stitch-in-the-ditch quilting. I used my 1927 Singer 15-30 with a walking foot built for the Singer Featherweight. It does a great job. When I intend to do Free-Motion Quilting, I swap the machine head out and replace it with a Singer 27 built in the year 1914. It has the largest harp of any of my machines, nearly 10 inches. I use a vintage Singer darning foot and move the stitch length to zero and I don't bother covering the feed dogs at that length.

One thing I hardly ever see anymore - if you are marking a pattern to quilt, no matter what it is, you can trace that pattern on a piece of paper (big enough for a full repeat) using a spiked tracing wheel. Then you can lay the paper on the fabric and pounce a powder puff all over the paper to mark through the little holes, using a powder that will contrast with your fabric. I do a lot of quilting on dark fabrics, so baby powder works great for me. The powder disappears with handling, so this is only good for a project that will get stitched right away, with a minimum of handling. But it's really inexpensive.

Good luck with your quilting!

------
Measure twice, cut once. While this saying is useful in many ways, I have no qualms about editing my posts.
2016: one project started, one project done. No, not the same project, LOL.

Learn To Sew


Member since 4/12/05
Posts: 13957
Skill: Advanced Beginner



In reply to sings2high

Date: 8/5/12 8:18 PM

I currently have a size 11 needle in the Bernina 630. What size needle do I need or does it matter?

I have nearly everything I need. I still need the bent safety pins, as the quilt store was out of them. What size bent safety pin? Size 1 or 2?

I will be going to town tomorrow, so I will pick them up then.

------
Bernina 630, Bernina embroidery module, Pfaff 2036, Bernina 1200DA serger, Unique Sewing Cabinet 450L
Printable Version
* Advertising and soliciting is strictly prohibited on PatternReview.com. If you find a post which is not in agreement with our Terms and Conditions, please click on the Report Post button to report it.
Online Class
Perfectly Fitted Shirt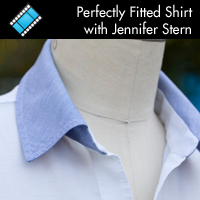 Online Class
Sewing with Slippery & Drapey Fabrics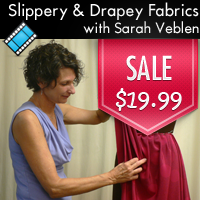 StyleArc Patsy Top

by: Stitchmake...
Review
Decades of Style 4006

by: Nancysewin...
Review
Petite Plus 150 Pattern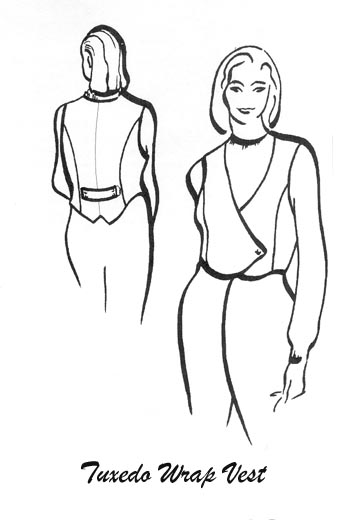 Pattern Details
You Sew Girl Beach Bag Pattern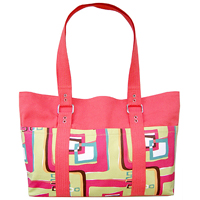 Pattern Details