FatMog

Member since 6/17/12
Posts: 54

2 members like this.




Date: 8/6/12 3:08 PM

I am enjoying getting to grips with my new QE4 - coming back into sewing after 20 years I find I am nowhere near as good as I thought I was! So I'm slowly starting to accumulate a few feet for the Pfaff which I hope will make up (somewhat!) for my lack of technique. I want to buy them all, they're so addictive but finances dictate little by little... (Especially after buying the QE4. And the cabinet. And... well, you know!)

I'm mostly into dressmaking, so I've just bought and been using the following:

Adjustable guide foot:



Perfect for seam allowances and keeping my topstitching on the straight and narrow.

And - narrow edge foot:



This is really fab - as it is you can use as per the photo, but I got it for securing neck, armhole and waistband casings because I can't be doing with all those 'slipstitch facing' instructions. As it is, it does a perfect stich-in-the ditch of a waistband or whatever so you can barely see the line of stitching. And if you twiddle the needle to left or right a bit you can do a really close to the edge topstitch too. Love it!

Ah, what to buy next??

beauturbo

Advanced
California USA
Member since 5/2/09
Posts: 3532





1 member likes this.



Date: 8/6/12 4:19 PM

I'm sort of an over embellisher by nature, so those are the kind of feet I go for most times. And probably a horrible enabler, in that way too, as I really did buy almost all of the feet that I could get to fit my older Pfaff. Not all at once, but maybeat least one every few months or so until I had almost all of them.

Some of my favorites were the clear pin tucking feet, made in different spacings for different sized and spaced twin needles and one of my favorite ones of those also had an extra sticking out clear piece on it, so you could actually space those sets of pintucks at a distance just perfect for doing a row of machine embroidered fancy feed dog stitches in between them.

I also liked a lot, a metal open toed applique foot, as it makes it easy to see what you are doing for satin stitch or blanket kind of stitch appliques there, without even having any part of the foot right in the middle of it right there, and obstructing your vision at all.

I also liked the couching foot that had a big metal wire curl on it, above the end of the presser foot, for sending though yarns and such and couching over it. That would be different from any more solid couching foot that just had a bunch of little holes in it, to send through something smaller like multiple strands of hand embroidery floss or such, but I liked that one too.

There was also a clear plastic more "gimp cord" kind of foot, in case you were trying to only cover your single gimp cord, with tight satin stitch and I like that one a lot also.

The only ons I did not like that much, and it really was my own fault, and not Pfaff's at all, was the clear plastic 1/4 inch foot, with the round single hole in it. The reason I did not like that one so much, was by my own operator error, I would trash, and break it or score it up, by letting my needle hit it in the wrong place. Granted that was all my own fault though, just since I did not bother to set the machine so it could only do a straight stitch there. But after breaking and trashing two of those in a row, that was getting too expensive for me on that issue, even though all m y own fault it was happening and the third time and very last time around, I got the real metal and not see though plastic kind of !/4 inch foot instead and solved that user error kind of problem for me that way. So if you think you might have that same kind of issue, with just something like that, probably better to pay more from the beginning for a metal 1/4 inch foot from the get go, than buy several clear plastic ones in a row first! I wish I had just done that, it would have been way less expensive in the long run.

LynnRowe


Advanced
British Columbia CANADA
Member since 3/9/09
Posts: 9298





Date: 8/6/12 4:25 PM

My Pfaff Pfeet absolute #1 must haves are the straight stitch foot and small hole throat plate. IMO, these are not optional.

Next up, the bi-level foot is AWESOME for topstitching seams, especially thicker ones like jeans.

And after that, the invisible zipper foot.




Edit: I only listed my Must-Have pfeet for garment sewing, but also have pfavorite pfeet for embellishing said garments.
-- Edited on 8/6/12 4:28 PM --

------
I heart Panzy, Pfaff Creative Performance, the sewing machine love of my life!
And Baby (Enlighten serger), Victor (BLCS), Rupert (Pfaff 2023-knits expert) Ash (B350SE-Artwork), Kee (B750QEE-Panzy's BFF), Georgie (B560-Kee's baby sister) and the Feather-Flock!

Most of all, I heart Woo (HimmyCat). Until we meet again, my beautiful little boy. I love you.

CM_Sews

Intermediate
California USA
Member since 9/18/04
Posts: 1771



Date: 8/6/12 5:02 PM

Blind Hem foot

This one probably came with your machine. Only recently have I discovered that I can use this as a zig-zag overcasting foot. There's a pin under the foot for the zig-zag stitch to form over so that the zig-zag doesn't tunnel. In this photo you can see the pin or wire under the foot more clearly.

For comparison, here's a generic overcasting foot that has a guide blade in the front and a finger inside the foot to form the stitch.

I asked at my dealer for an overcast foot for my 2140, and the sales woman clued me in that I should just use the blind hem foot that came with my machine. (And I was ready to buy another foot, too!) Apparently there is a separate overcast foot for the Pfaff Smart and Pfaff Hobby machines, but no separate overcast foot listed for the Creative, 21xx, etc. machines.

I wish I'd known or had thought about this years ago. It works great when zig-zagging on the edge of the fabric, or using the overcast stitches on the 2140.

CMC
-- Edited on 8/6/12 5:41 PM --

GlButterfly


Intermediate
California USA
Member since 8/28/08
Posts: 3135



Date: 8/6/12 6:36 PM

The feet are expensive. What I did: put the feet I wanted on a gift list, so when family members asked what I wanted, I handed them that list. They loved that and thanked me for making their shopping easier.

My favorite foot (for the 1400 series) is the overlock foot (part #98-694861-01) which is not listed in my manual. Sometimes Pfaff will call this foot a blindhem foot, but they are totally different feet. In combination with certain machine stitches it makes a stitch like a serger does, only slower, much, much slower.

------
That's Gl = for Gloria, not G. I.

skae


Advanced
Member since 4/23/07
Posts: 3293





Date: 8/6/12 9:06 PM

I'm just as bad. i have most of the feet that are shown here.
I like the overedge. I use the first one you showed quite a bit. Great for jeans. I just recently added a roller foot. Had to look online and found one on ebay.
It just fun using all kinds of feet for special projects.

-- Edited on 8/6/12 9:07 PM --

------
Ecclesiastes 11:7,8 Nothing on earth is more beautiful than the morning sun. Even if you live to a ripe old age, you should try to enjoy each day, because darkness will come and will last a long time. (CEV)


bellsew


Advanced
Washington USA
Member since 10/14/03
Posts: 390



Date: 8/6/12 9:19 PM

I use velcro on dog coats, can't live without the bi-level foot!

HowSewBlogger


Intermediate
California USA
Member since 1/1/08
Posts: 72





Date: 8/7/12 1:59 AM

My machine is a Brother, but I am just now starting to look for some new feet to save time (as I have so little time to sew), so reading this thread will be very useful in terms of ideas and uses. Looking forward to reading all the opinions. Thanks! :)

------
http://howsew.blogspot.com/

Jennifer Hill


Advanced
Alberta CANADA
Member since 4/11/02
Posts: 1507





Date: 8/8/12 10:10 PM


Can anyone tell me, is this foot compatible with 9mm wide stitches?

The back story: I have a Singer 20U industrial zig zag machine which has a max swing of 9mm. However, the marketing geniuses (OK, make that pinheads....) behind this model neglected to supply or MAKE any extra feet for it besides those included in its original purchase set. The only zz feet made to fit this machine are the "all-purpose" foot, and the buttonhole foot. Yes, that is TWO (2) feet. There isn't even a satin stitch foot! I would also like an over-edge, or overcast foot so that I can do a nice wide satin stitch on the edge of my work. This sad state of affairs has been confirmed by several industrial sewing dealers. They use very patronizing tones to explain to me that one doesn't do satin stitch with an industrial machine - one uses an industrial serger. More pinheads..... I don't want a serged edge, I want satin stitch! 9mm satin stitch on the edge!

So far, I have found an imperfect high shank/low shank adapter. This Janome one is a bust. I guess the spacing between the needle bar and presser bar is different on Janomes than on this Singer, as the needle strikes any foot I use with it.

Next experiment - high shank snap-on ankles. I have a plastic HS one from a "pearls & piping" set that sort of works, except it doesn't exactly sit straight. But at least I can use most of the snap-on soles I have, although none of them are 9mm wide. My most recent purchase is a generic metal HS ankle. It works better as it sits straighter. Now, all I need is some 9mm soles... preferably cheap ones, as I'm still in an experimental phase.

I just got a Pfaff foot today, and it isn't so great. It looks like most of the newest crop of Pfaff 9mm feet have a split bar connector on them, which doesn't work with generic ankles. A proprietary Pfaff HS ankle costs around $60, which is a bit too much for experimentation. So, are there any Pfaff feet with a continuous bar in their connection point? Or any other brands of 9mm soles that work with generic ankles (except Janome - I'm suspicious of them now)? Does anyone know of any generic 9mm feet/soles? I'm willing to take a chance on $15-$20 feet, but I'd want a little more certainty about fit before I spend more $$ on this research.

Thanks for any help and advice.

Jennifer in Calgary

CM_Sews

Intermediate
California USA
Member since 9/18/04
Posts: 1771





In reply to Jennifer Hill <<



Date: 8/8/12 11:12 PM

Quote: Jennifer Hill
[... stuff omitted for brevity ...]
I just got a Pfaff foot today, and it isn't so great. It looks like most of the newest crop of Pfaff 9mm feet have a split bar connector on them, which doesn't work with generic ankles. A proprietary Pfaff HS ankle costs around $60, which is a bit too much for experimentation. So, are there any Pfaff feet with a continuous bar in their connection point? Or any other brands of 9mm soles that work with generic ankles (except Janome - I'm suspicious of them now)? Does anyone know of any generic 9mm feet/soles? I'm willing to take a chance on $15-$20 feet, but I'd want a little more certainty about fit before I spend more $$ on this research.

Thanks for any help and advice.

Jennifer in Calgary



I have 2 Pfaff machines with 9-mm zig-zag openings (7570 & 2140), and I've amassed quite a collection of Pfaff feet. The vast majority of them have the split bar connector. The few exceptions are some of the all-plastic feet: invisible zipper, piping foot, flat felling feet.

I linked to that generic overlock foot because it had a nice photo that illustrated the basic features of an overcast foot, but it does not look like that particular foot would handle a 9-mm zig-zag.

I found this high-shank presser foot set; the description mentions the Singer 20-U, so it SEEMS to imply that those feet would work with the 20-U, but I certainly can't be sure from the product description that they would all work with a 9-mm zig-zag. The set includes an overcast foot, and the photo indicates that these feet have a solid bar connector.

CMC

Printable Version
* Advertising and soliciting is strictly prohibited on PatternReview.com. If you find a post which is not in agreement with our Terms and Conditions, please click on the Report Post button to report it.
Beginners Guide to Sewing Jackets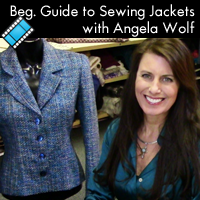 Leather 101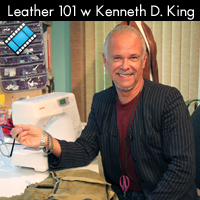 BurdaStyle Magazine 04-2008-116

by: yummymummy...
Review
The Whimsy Bag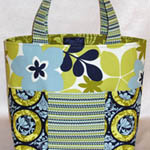 Buy Now
Sew Chic Southern Belle Dress Pattern (ln8503)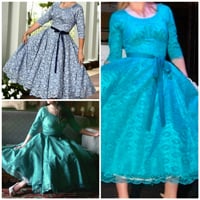 Buy Now
Simplicity 2473

by: emilythecr...
Review