purplebouquet


Arkansas USA
Member since 11/16/05
Posts: 1306
Skill: Advanced



Date: 8/9/12 9:10 PM

Is anybody familiar with alternatives to the traditional central heat and air systems that transmit the heated/cooled air through ducts?
Before long, we'll need to replace the 18-year-old central HVAC system in our home. What's more, we'd like to install the new unit in a location different from the current one, a type of bonus room under attic because we'd like to finish out as living space. However, the costs of running new wiring, electrical, etc. are almost more than the actual unit itself. Somebody said the other day that the ductless units you typically find in motels have been improved greatly and are no longer the exceedingly noisy monsters from yesteryear.
Here in the South, the traditional duct arrangements powered by electricity and/or gas are standard. I am not aware of any alternatives.
I'd appreciate suggestions of where I can educate myself.

Thanks,
Claudia

Sharon1952


Board Moderator
Massachusetts USA
Member since 7/1/08
Posts: 3312
Skill: Advanced





In reply to purplebouquet <<



Date: 8/9/12 9:15 PM

There are numerous alternatives for heat, but if you want AC- you're stuck. The only alternatives would cost you more than duct work as they are built in the rooms. Ductless is one site to check out.

Radiant heat is wonderful for heating only - but it requires you put it in the floors while constructing them. Again- more money.

------
Sewing: A creative mess is better than tidy idleness. ~Author Unknown


a7yrstitch


Texas USA
Member since 4/1/08
Posts: 6666
Skill: Intermediate





In reply to purplebouquet <<



Date: 8/9/12 10:27 PM

We had radiant heat in Pennsylvania. It was amazing. I was worried about giving up my barefoot freedom when we moved there - hah, no need to have given it a second thought. The house was built in '56. We lived in it from around '91 to 2000. It was the original boiler and the original system. A little scary looking to us but obviously someone knew what they were doing back then. We had the system checked periodically, no repairs needed, we were just skittish. Very economical and the service guy said he had seen similar boilers that had been in service for much longer.

Retrofitting is different but there are many new alternatives, including the ability to zone. It is well worth researching. We were cautioned that the flooring covering above radiant heat floors should work with the system and not against it. Carpeting and carpet padding would have been a bad idea. You'll want to check into that.

Through the wall units can run one room or have a single main unit to run two or three rooms. Those are worth looking into also.

You could also zone your standard equipment.

Our first Texas home had an 8 x 10 utility closet with a raised floor and the heating/ac equipment and water heater were in that room. It had an outside wall which helped with code updates for water pan drains, etc. Much preferred having the unit accessible downstairs over the attic arrangement we have now.

Do you suppose you could pull up some old This Old House episodes online to help with research? I'll often visit the library on a hot afternoon and pour through the accumulation of home improvement magazines just to see what is new.

I love quiet. As I'm typing the central ac is just running along. It was so nice to not have that in Pennsylvania. And, although the house was sizable the construction and the mature trees made it possible to run one giant window unit in the back of the house on the hot days to cool the whole house.

Oh, and nice to not have vents in the ceiling.

The large sunroom in PA had baseboard heating. Not unattractive. It was electric but I can see the appeal of steam based based heating. Even some of the radiator systems are pretty slick looking. We took the baseboard heating out. We had plenty of space and the sunroom faced south with big windows on three sides. It stayed plenty warm and by remmoving the heating system from the sunroom we were able to include it on the tax records as enclosed porch instead of interior home space.

Lots for you to think about. Hope you enjoy the process and the results even more.


-- Edited on 8/9/12 10:29 PM --

------
I have no idea what Apple thought I was saying so be a Peach and credit anything bizarre to auto correct.

diane s


Oregon USA
Member since 8/24/02
Posts: 5078
Skill: Intermediate



Date: 8/9/12 10:44 PM

The ductless ACs are becoming more common in older homes with large square footage for the reasons you mentioned. But they are often used in conjuction with central. For instance, one area of the house will have central, then another floor or wing will have the ductless.

------
My grandmother taught me to sew when I was 10, and I've been sewing ever since.

mastdenman


California USA
Member since 1/12/04
Posts: 6216
Skill: Intermediate



Date: 8/9/12 10:46 PM

Mitsubishi makes ductless air conditioners. NAYY of course. Mitsubishi
-- Edited on 8/9/12 10:47 PM --

------
Marilyn

January 2009 to January 2010 81 yards out and 71yards in January 2010 to the present 106.7 yards out and 146.5 yards in. January 2011 to the present: 47 yards out and 69 yards in.


JTink


Member since 4/20/08
Posts: 6515
Skill: Intermediate
Body Type:




Date: 8/10/12 9:15 AM

We had a ductless on our enclosed river porch for a while. If you go on the site that Mastdenman supplied and click on Room air conditioners, we had one similar(if not the exact model)as the MSZ-H. It did a fine job on the porch. They are remote controlled and very quiet. Our son is a HVAC guy and he was the one who installed it. We had central air in the rest of the cottage, but hadn't run the ducts out to the porch. A few years ago, we did a re-model on the entire cottage and had son run the duct work out to the enclosed porch. We got rid of the ductless unit.

Are you planning on getting rid of all your central air? I personally would think twice about this. These ductless, room type units are OK for a room, but you just can't beat the comfort of central. I realize the cost for all the electrical and new duct can be extensive, but in the long run, it may be worth it. We live in Virginia and you said you live in the "south". I don't think these small units are as good at taking out the humidity.

I think these smaller ductless units are fine for a Florida room, or an area that's not used very often, but I can say that the unit we had, didn't come close to taking the place of central air.





Lady_Mame


Washington USA
Member since 3/11/07
Posts: 2074
Skill: Intermediate

1 member likes this.




Date: 8/10/12 12:57 PM

If you move the location of your unit, you can likely still use your existing ducts, so don't discount that.

One thing I'd tell you to look into is long-run price -- if you put solar panels or a solar water heater in at the same time, the long term will balance out the upfront and even save you money. With solar, your house is in constant shade, and so the load on your system is hugely reduced. It's more expensive upfront, but it basically pays for itself in short order. Talk to a green/efficiency group -- they will have many ideas for you, one of which is sure to fir your life.

------
Needle Needle Straight and Slim, Dust and Sweep the House for Him! --Grimm Fairy Tales

Courtney Ostaff

West Virginia USA
Member since 11/23/10
Posts: 664
Skill: Intermediate



Date: 8/11/12 5:05 PM

If you're into remodeling, check out the Taunton Press. Their Fine Homebuilding (especially their online forums) is the crème de la crème of knowledge about remodeling and building.

Here are some helpful links:
Ductless AC

Window Mounted AC Units Are The Most Efficient, But...

FAQ

purplebouquet


Arkansas USA
Member since 11/16/05
Posts: 1306
Skill: Advanced

1 member likes this.




Date: 8/11/12 9:52 PM

Thanks for all your replies. We live in a 1923 Craftsman-style "bungalow," which was retrofitted with central heat and air about 20 years ago with an upstairs and a downstairs unit. We replace the downstairs unit with a TOL Trane unit a couple of summers ago and are pleased with it. The upstairs unit is still running, but its days are numbered, simply because it is so old. The AC unit is outside, the heating unit is located in our bonus room, unfinished attic space above our living room. The ducts runs through our real attic, which is located above the second floor. We could just replace the existing unit, but I'd love to relocate the new heating unit to the actual attic, so it's out of the bonus room and we can remodel that into livingspace. (We've done lots of remodeling in our house, so this is yet another project, not that I am looking forward to it. We'd like to turn it into an additional bedroom/study, and it would be so much better if no heating unit competed with the space!) Anyway, moving the unit to the attic is very costly, because new electricity, venting and more would have to be laid. At least the ducts are already in place. But for that reason, I was curious in alternatives. The upstairs comprises two bedrooms, 1 bathroom, and the bonus room, which currently is not heated or cooled but would be once it's remodeled.

Claudia
Printable Version
* Advertising and soliciting is strictly prohibited on PatternReview.com. If you find a post which is not in agreement with our Terms and Conditions, please click on the Report Post button to report it.
Online Class
Altering Jackets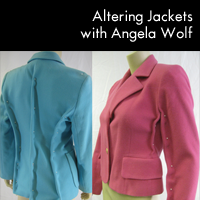 Online Class
Sewing Basics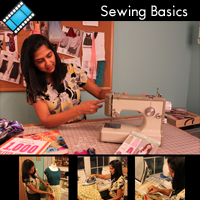 Jalie 3136 & 3247

by: Sandi S
Review
PerfectFuse Light Black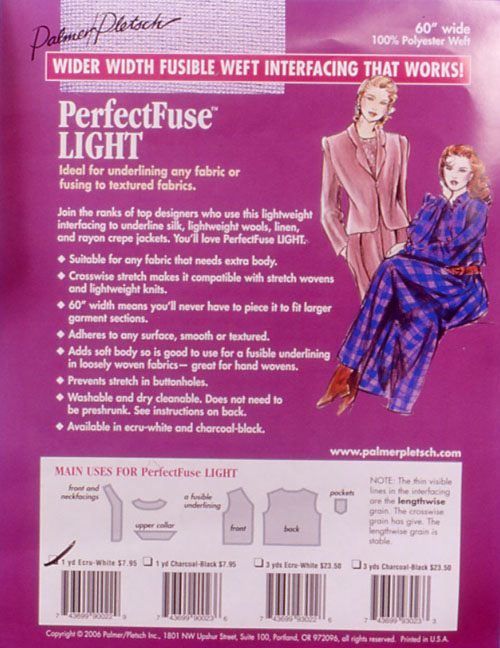 Pattern Details
Sewing Workshop Liberty Shirt Pattern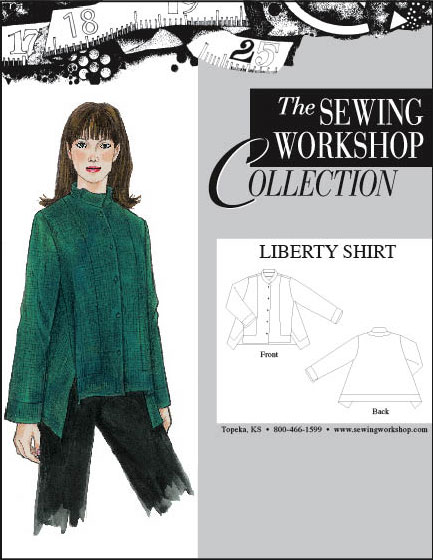 Pattern Details
Simplicity 7177

by: siaramarti...
Review