gneebee

South Carolina USA
Member since 8/30/11
Posts: 161
Skill: Advanced Beginner



Date: 8/13/12 10:48 AM

I've been timidly bidding on some Bernina machines on Ebay but, so far, have lost out each time at the very end. I have a 180 Artista and a Babylock Ellisimo. I'd love a machine I'd feel safe taking to my daughter's house when I visit (100 miles away). The Bernina 180 doesn't take up much space and can be fine to travel, but for some reason, I'm always shopping for another machine. I've bid on some 1230's, 1130's and Aurora 440's. The advantage of the newer machines is that they'd use my 180 feet. I've also bid on the 1008 Bernina, but realize it's quite heavy. I guess most of the good, metal machines will be, however.

I'd love to hear from any of you who have bid on Ebay and won a bid. Was it a positive experience? Any other places to find used machines? My dealer doesn't sell them, won't take trade-ins.

------
wife, mom, nurse, grandmother, sewing/embroidery hobbiest from SC with a BL Ellisimo, BL Destiny, BL Enterprise, Babylock Ovation, Bernina 180 & 1090... and a couple of 1950 Singers.

Courtney Ostaff

West Virginia USA
Member since 11/23/10
Posts: 664
Skill: Intermediate



Date: 8/13/12 10:58 AM

I've never bid for a sewing machine, but I've used ebay for a long, long time. Like a yard sale, buyer beware--but, if they put up something that doesn't meet the description (as in, my husband once bought a dvd that turned out to be a pirated copy, rather than the original that was described) paypal (through ebay) is quite happy to refund your money. The best way to be careful is to look for sellers with a good reputation--lots of happy stars. And by lots, I mean at a minimum, several hundred.



Member since 12/31/69



Date: 8/13/12 11:00 AM

I bought my serger from Ebay, and it was cheap.

It arrived with the belt slipped off the gear on it from all the packing peanuts, and I was a little freaked out, but my husband opened it and put it back on. Now, it works like it's supposed to.



SouthernStitch


USA
Member since 8/24/02
Posts: 12042
Skill: Intermediate
Body Type:




Date: 8/13/12 11:04 AM

You will hear a variety of answers. People have had nightmare experiences, and some people like me, good experiences. I have never had a machine damaged in shipping either going or coming, but many, many here have. I think that's the problem - shipping.

Most sellers I believe are honest about the machine and weather it works - but it's so easy to say *recently serviced*. If it were me, and they claimed that, I'd want a copy of the receipt. Look at that feedback. Also, look at sewitsforsale. Same thing - but sewing only stuff. No protection there though, and I've gotten some bad deals there. Fabric that stunk of cigarette so bad it took 3 washings to get it out. Other things not quite up to the description. But, many people trade there with no problem. As always, buyer beware!

And, even if you ask for the utmost care to be taken with shipping, you just never know, unless they regularly sell machines, and you see lots of wonderful feedback such as *packaged for nuclear war*.

UPS and Fedex both regularly throw these packages around - hard.

You have to emphasize that you are willing to pay for tons of bubble wrap and double boxes, preferable with air bags between the boxes. If I ever finally sell my Audrey, she'll be shipped in original styrofoam and box, then double boxed with airbags inbetween!!

------
Bernina 780, and 530
Babylock Evolution
Singer 403a

When life gives you green velvet curtains, make a green velvet dress.

PattiAnnJ


Ohio USA
Member since 12/3/06
Posts: 9220
Skill: Advanced

2 members like this.




Date: 8/13/12 11:13 AM

I can only answer from the other end of the transaction.

I have sold one sewing machine and one embroidery machine.

I always pack with lots of padding, insure and ship via my local UPS store.

Bottom line is seller's rating, careful reading and paypal.

------
OLD CHINESE PROVERB: I HEAR & I FORGET; I SEE & I REMEMBER; I DO & I UNDERSTAND.


Sibilance7

Member since 8/10/11
Posts: 590
Skill: Intermediate



Date: 8/13/12 12:11 PM

I've sold four machines on Ebay and I've received positive feedback for all of them. I always keep the original boxes for my machines in case they need to be shipped for warranty repairs or in case I decide to sell them. So I ship in the original box, then I put that in another box with some type of packing material - I've used packing peanuts, air bags, and crumpled newspapers, and all have arrived safely. I like to use crumpled newspapers because it's more environmentally friendly, but you do have to really get a lot of newspaper and pack the newspaper really tight so it doesn't get compressed in shipping. Depending on how much the machine you're buying is, you should verify what carrier they're shipping through and make sure it has enough insurance. If you're buying a $1500 machine and they're shipping through USPS and claiming to buy insurance, you should be aware that USPS only insures up to $1000. UPS and FedEx will insure for the full amount of the item. When I shipped my last machine, I insured for the full price of the sewing machine, not what it sold for on Ebay, because I have a receipt showing I paid the full amount and that's what it would cost for me or the buyer to replace it if something happened.

I bought a Bernina serger from Ebay last year and it arrived damaged. I don't know if it happened in shipping or if it was broken when the seller sent it. The circuit board went haywire and if you touched anywhere on the front of the machine, it would act like you'd pressed a button and change the settings. I took it to my dealer to see about repairs and the seller said they didn't want to pay what it would cost to repair it because it was almost as much as they had made on the sale. I said that it was still their responsibility, so should I ship it back? They never replied, so I filed a complaint with Ebay and then they responded and were nasty about the fact that I'd filed a complaint.

Ebay made them take it back, though - what Ebay does is they tell you to ship it back and they refund you the money, then they take it up with the seller. It was a hassle, but I didn't lose any money. This serger had been shipped in multiple boxes, but none of them were the original box.

If I was buying a machine on Ebay, based on my experience both selling and buying, I'd want to see that a machine is being sent in the original box. The original box is what the manufacturer used to send it to the dealer, so to my mind, it's the best protection. You may still have problems because carriers are notorious for handling packages roughly (UPS once told me that a machine should be packaged well enough to withstand a four foot drop - I told them that was a ridiculous expectation), but the original box provides the best chances.

You can also check Ebay for listings that might be more local to you so you could drive to pick it up and test it out before taking it home. That way you'd be able to confirm it works but still have the Ebay buyer protection. Craigslist offers you the chance to try things out before you buy, but they have no protections at all for the buyer.

------
My blog: www.feministstitch.com

I sew on:
Olivia, my Pfurple Pfaff Creative Performance
Pfaff Passport 2.0
BabyLock Evolution


KPM


Hawaii USA
Member since 1/18/07
Posts: 2476
Skill: Advanced

2 members like this.




Date: 8/13/12 12:44 PM

I've bought and sold many times on EBay. I've never had a sour deal (except for one bad bidder and one slight misrepresentation) but have had shipper damage in both directions in spite of excellent packing in both cases. I recently acquired a Bernina shipped in original packaging plus extra padding and the shipper still managed to shatter the touch screen! I agree totally about shipping. You must request packing that will withstand gorillas playing soccer with your carton. If the machine has a touch screen, request extra protection for it such as cardboard and bubble wrap taped over it. Request that anything loose or that could come loose in shipping be swallowed in bubble wrap.

Read all the feedback (I've had some great sellers with low transaction numbers), insist on insurance for at least the auction price and, even so, mentally allow a cushion for repair in your bidding, if only as a bridge until a claim can be paid. Exchange some emails during bidding to get a handle on the character of the seller and stop bidding if your intuition warns you in any way.

I know there are some crummy dealers out there, and this may be Pollyanna-ish, but I do believe that, on the whole, when you are dealing with sewers you are dealing with a fair and honest population. But I always expect that the machine will require servicing after its journey in either direction.

-- Edited on

8/13/12 12:46 PM

--

------
Let's just say all modern sms are well represented in my studio.

Sonoma33


Member since 5/10/09
Posts: 2008
Skill: Intermediate



In reply to gneebee

1 member likes this.



Date: 8/13/12 1:16 PM

I have purchased four machines on Ebay. One was only a couple of hours away so I picked it up, two were shipped very carefully and the seller regularly sells sewing machines, and one I purchased from someone with good feedback, but who didn't normally sell sewing machines--that one had a broken piece during shipping. I can still use the machine, but it was very disappointing as the part will be hard to find/replace. The broken machine was very poorly packed and I would never ship a sewing machine packed so lightly. It was bound to be damaged in shipping. The seller claims that she packed it very carefully but I have had multiple machines shipped to me and this was the only problem--and by far the worst packaging.

I would look at the sellers feedback, and I would look to see if they address careful packaging for shipment and if they have experience shipping sewing machines. If so, then in general with the ebay/paypal protection, I would buy on ebay.

-- Edited on

8/14/12 0:25 AM

--

------
Sewing machines make me happy. I like sewing with them, cleaning them, petting them, gazing longingly at them.

Sibilance7

Member since 8/10/11
Posts: 590
Skill: Intermediate



Date: 8/13/12 3:45 PM

Oh! I just remembered another thing to check on when buying from Ebay or anywhere used, really. When my serger arrived, it smelled like cigarette smoke, which really bothers me to be around. I would ask if the seller doesn't specify - was the machine kept in a smoke-free home, and were there any pets if you have pet allergies. I always disclose this (I have a cat) in my auctions because some people are very allergic. I'm actually allergic to cats, but I love my kitty too much to let her go!

------
My blog: www.feministstitch.com

I sew on:
Olivia, my Pfurple Pfaff Creative Performance
Pfaff Passport 2.0
BabyLock Evolution


Elona


USA
Member since 8/24/02
Posts: 10080
Skill: Advanced
Body Type:




In reply to gneebee

1 member likes this.



Date: 8/13/12 4:10 PM

I had a great experience buying a lovely old Bernina 830 on ebay. I watched the prices for weeks to get a range, checked out the satisfaction ratings on the sellers, and when a good machine/seller combo came along, I peppered the seller with questions.

She was a champ: Terrific communication, lots of detailed descriptions about her selling history, the condition of the machine, and her experience with selling and packing.

The machine arrived in fine shape, skilfully packed, and it's a jewel. I am tremendously pleased.

So, my advice would be to know what machine you want, investigate your potential seller's reputation, ask him/her a lot of questions, and nail down the details you are interested in.

With those precautions, you should do fine.

------
Elona
Printable Version
* Advertising and soliciting is strictly prohibited on PatternReview.com. If you find a post which is not in agreement with our Terms and Conditions, please click on the Report Post button to report it.
Online Class
Put it on the Bias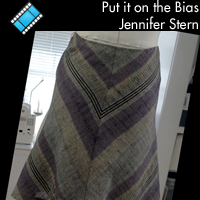 Online Class
Expert Sewing Techniques for Jackets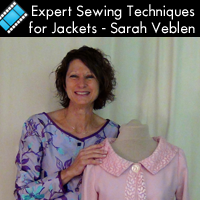 StyleArc Barb's Stretch Pant

by: catintheha...
Review
Vogue Patterns 9057

by: kristincar...
Review
Paradiso Designs Retro Granny Skirt Formula Pattern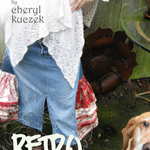 Pattern Details
You Sew Girl Large Tote and Satchel Pattern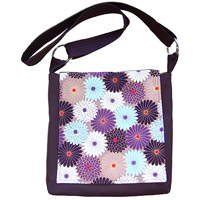 Pattern Details