dlm4001

Member since 8/23/10
Posts: 7



Date: 8/13/12 7:49 PM

Figuring out swimsuit elastic seems to be a righ of passage, and I am not passing. I have avbioded making swimsutis for a long time, because my first experience was a bad one. Now I have decided that I am going to stay on it until I fugure it out. '

I am sewing it in the round, using the quatering method (matching pins). I have serged my elastic to the swimsuit material (2 layers) and that went well. Now I am trying to fold the elastic to the wrong side and top stitch. I have tried using my cover stich machine and since have backed off to try just zig-zagging on the topstich. Two different methods, two different machines, one common problem. I am using the clear Swimsuit eleastic and I can not 'feel' the edge of the elastic to keep the 'hem' roled under the same amount for a consistenet look. Sometheims there is too much fabriie (wider tha the elastic) and sometimes the clear elastic rolls the the hem is too narrow.

I am finding the clear Swimsuit elastic to be a real challenge. So meany people told me to use it, but I can not get to work out.

The cleare elastic is very soft and thin. Whne folded under, I can not feel the edge to tell if the hem is working the way I want it to. I can not tell when it rolls and is folded under with the material, and the hem is more narrow than I want.

It seems that traditional swimsuit eleastic may be thick enough for me to feel the edge. For a fairly new sewing person, would it be better to use the thicker traditional elastic until I get my skills up?

I have drafted a pattern, I have cut it, assembled it, attached the elastci with a 3 thread overlock serger, and now I am stuck on how to get the elastic folded under and topstiched /coverstitched.... Any words of wisdon?

DM

beauturbo

California USA
Member since 5/2/09
Posts: 5545
Skill: Advanced



In reply to dlm4001

Date: 8/14/12 1:16 AM

The first thing I made with my overlocker was swim suit for my daughter. I did make some mistakes (did not realize at first how well a cover stitch needed to be tied off as to not unravel later) but it was a good learning experience. I use clear elastic to stabilize stuff like necklines in T shirts, and other things, but not in a swim suit. I like cotton covered rubber elastic there better. Instead of being bright white, it's most times more off white or beige-ish. I don't think the clear elastic, at least the kind the just sell like they in the little hang tag packages, at the fabric stores, is enough hold and grip, strength-wise for the back part of the leg holes in a swim suit for me. I think it would be riding up.

With more thicker, cotton covered rubber elastic, I did 3 thread overlock it on, just turned it under once (raw edge showed on reverse side, but was covered by the 3 thread overlock, and then coverstitched it down from the top and that worked pretty good for me, and I liked the "extra strength" of that kind of elastic in just that palce, much better than the clear thin more weak kind. But also, I have no elastic stretched on the front or the sides of the bottom of the swim suit that way either, I have that part of it relaxed, the only part (of the elastic) that was stretched when sewing it on, was the part under the back butt cheeks.

Are you sure you don't want to go back to using some more cotton covered rubber elastic instead? It probably does give you a harder and more pronounced edge to anything on swim suit, but I kind of actually like that.

I guess if I was doing that with real thin clear elastic instead, and if I could not just eyeball it, to turn it, maybe after doing the 3 thread overlock on it, and before turning it to cover stitch it from the top, maybe you could just more hand trace the edges of it, and hold it down to the lycra with some big hand basting stitches of contrast thread, use that as a visual guide for turning, and then pull out the basting afterwards maybe?

dlm4001

Member since 8/23/10
Posts: 7



Date: 8/14/12 6:51 AM

beauturbo,

Thanks for the reply. After reading it I have decided to go back to cotton covered rubber elastic. I think the edge will be more pronounced, but I think I need that at my skill level. I checked several of swimsuits (factory made), and most have this edge, which does give a more solid finish to the opening. One fashion suit had the clear, and it was nice, but I don't think it was meant for swimming, (more for poolside runway walks

Once I get where I can make the swimsuits look nice using this elastic, I may try the clear using your technique of marking or hand basting. The Nylon Lycra is fairly slippery to work with and the basting may work better to start with. (I may baste the cotton covered rubber to start with). Thanks for that tip.

I have an edge binder for my Coverpro but have not tried it yet. Someone told me you could bind over the edge after the elastic was overlocked on... you just have to stretch it. IF I do it and it works great then I feel like I have not learned what I set out to learn which is how to do this the way most people do it. (right of passage again...) The binder may turn out to be harder than the turn and topstitch or coverstitch.

So I cut some suits from some discount nylon Lycra I found (ugly) and will practive on that so I don't mess up my main project.

Thanks again for the help.

Dee

navyseal


New York USA
Member since 4/11/04
Posts: 18
Skill: Beginner



In reply to dlm4001

1 member likes this.



Date: 8/14/12 7:56 AM

Hi DM. I'm learning to do this as well, so pardon me if this is unclear. Since you're trying the sewing machine/zig zag method, can you work it with the wrong side up so you can see and feel the turned over edge? Work slowly and constantly adjust the fabric and elastic to where you want it. You can also measure it and make sure your outer edge is in the same place as you work around the hem. I'm using a line on the presser foot as my guide.

This video

by a PR member was very helpful to watch too.

When using the coverstitch machine, I found it helpful to first practice on the wrong side on a fabric scrap with the elastic so I can mark where the turned edge should fall. For my project, it was the right edge of the presser foot. Then, work slowly on the right side of the swimsuit and constantly adjust the elastic and fabric while coverstitching around. I put in my first waistband using clear swimsuit elastic this way.

Good luck and let me know how things work out for you!

dlm4001

Member since 8/23/10
Posts: 7



Date: 8/14/12 9:29 AM

OK, Things are getting better with the cotton covered rubber elastic. The scrap samples are improving and I think that working it out (learning it) is less frustrating on scraps....

I zig zagged from the wrong side and the top looked bad, and I figured out that my needle thread tension was not set correctly for this lycra / elastic sandwich. I got the zig zag to look the same on both sides and then got the feel for actually sewing it. Then I tried from the right side and the end result was much better than my passes last night. I still need to practice to make it look consiotent, (Thanks for that tip (navyseal)

I still have to do it in the round on my project, but I think I will take today and just work on the technique.

A couple of other lessons learned....
1. Don't practiice on itty bitty pieces of scrap, you are not saving fabric. You can not steer the tiny pieces and end up with poor results. So you try and try again, and use the same amount of fabric in the end.
2. SLOW DOWN. I am not making curtains anymore.... I was feeling good that I could hem woven cotton at near 6000 spm. Doesn't apply here. layers of slippery fabric, stretching the elastic, keeping the hem rolled tight on the elastic.... I will admit that I was surprised how difficult this is. I used the speed control on my Janome MC6500 to set the max speed down to a crawl and then just apply full pedal. I guess I wiill be able to speed up later.

I intend to get the zig zag topstich method under control and then migrate to the coverstich.

For those uising Coverstitch, does using a hem guide help with swimsuit elastic or is the hem too narrow?

D


SheBear0320


Manitoba Canada
Member since 4/8/08
Posts: 5576
Skill: Advanced



In reply to dlm4001

1 member likes this.



Date: 8/14/12 10:02 AM

I never use clear elastic in leg openings for swimwear -- I use the chlorine resistant swimwear elastic for functional suits and a knit elastic for competition suits.

I have a coverstitch machine but really don't use it on leg elastics -- I much prefer the zigzag for topstitching (usually the triple zigzag). I serge my elastic in place and then turn and zigzag. To be perfectly honest, I don't use my coverstitch for topstitching elastic much at all. Love the coverstitch for hemming, binding necks and armholes, appliques, piecing, decorative features, etc., but have never been overly happy with it as a topstitch for elastic. BTW I have a Janome Coverpro 900.

For the elastic size -- I use a 1:1 ratio for the front leg opening and then tighten it up through the back. I sew the elastic in the round. To determine the length of the elastic, I measure the front and back leg openings separately -- use the exact front measurement and for the back measurement subtract about 1.5". Add the two together and cut your elastic that length. When applying do 1:1 on the front and stretch the back with most of the stretch happening at the lower back opening to "cup" the butt cheek.

And slowing down when working with stretch fabrics is always a good idea especially when you're first starting out.

------
Sheila
"sewing very slowly to fill an empty closet"
Stash Tally: net +38.5 yds (2014)
2015 Stash Tally: 106.5 yds out/122.875 yds in (net +16.375 yds)

2016 Stash Busting:
43.0 yds sewn/donated (as of 09/21/16)
53.25 yds purchased (as of 09/21/16)


dlm4001

Member since 8/23/10
Posts: 7



Date: 8/19/12 5:07 PM

It took me a week to get back to this.... I need to read the thread on Sewing and Time Management.

I finished my first swimsuit today and it was better than expected, but not great. I streessed over this all week and could not seemed to get started. For some reason, I just had it in my head that I could not do it.... Today was a rainy day, and I decided jump in.

I decided to make a throw away brief first, and that takes the pressure off. This first suit was just to learn how to handle the fabric, and stitch the elastic. I did not stop the first time I made a mistake (which was what was happening before). I kept going, saying, "It's going in the trash anyway". Now it was a learning project.

First, I created a pattern in Dress Shop Pro with the swimsuit customizer. I was going to make the suit out of some old woven cotton I had (practice fabric) and changed my mind because I need to learn how ot handle the slippery nylon lycra and how and when to stretch it. Unfortuantely, after I changed my mind, I did not go back to the pattern software and enter in the horizontal and vertical stretch. I realized when I cut the pattern out that it was much too large, and said, "well, it is going in the trash anyway".

I decided to use the quartering pins method. I did not use a 1:1 ratio up front and 3:1 in the rear, beacuase I am just trying to learn to handle the fabric.... I don't have the control to dictate the changes yet.

I used some thin nylon lycra (millskin I think) and this was probably a mitsake as it was more slippery than some of the heavier Spandex.

When I serged on the elastic, I had some handling errors, and the the edge of the fabric and the elastic were not allways married up. Sometimes the elastic would show and on one ocaasion, the fabric was not captured by the overlock. (About half and inch.) You know what I said at this point right? "....in the trash.". I did a better job serging the elastic on the leg openings, but still I need some practice. Any tips on keeping the edges lined up would be apprciated, Should I allow some extra fabric and let the knife cut it???)

I did not cut a lining because it was just going in trash.

I wanted to hide my mistakes with the serger, so I folded the elastic to the wronjg side, twice.... This made it much harder to control for a rookie, but I did it anyway. I used a zig-zag stitch from the top side and worked out how to control the folds with some finger techniques...

I allwed the fabric to bunch up at one point, and I ripped out JUST back to where I messed up and kept going. I think the biggest problem was being consistent on pulling the elastic.

Because of the double fold, the bottom came out better than it should have (I cheated)....

What I learned:
Don't make your first suit the special suit you want to wear to the beach or pool... You will probably be dissappointed and excited at the same time. Mine did not come out great, but I learned that I can do this. Everytime I stepped on the pedal, it was getting better and better.

I learned that I can fix mistakes... they are not the end of a project.

I learned that pins really do hurt. While manipulating the fabric for in-the-round sewing, I took one almost to the bone. (Pay attention).

And something I learned during the project from looking at other home made suits I ave bought.... A busy print hides a lot of topstiching mistakes.....

Lastly, I was searching everywhere for the "Golden Trick" to doing this. You can read about it in books and get lots of great advcie online (which I could not have done this without) but you have to do it... IT is like riding a bike, in the end, only you can work it out.... If you want to get good it, you have to make several....So I am going to make another one this evening and the fact that it will not take a week is great progress.

DM




SheBear0320


Manitoba Canada
Member since 4/8/08
Posts: 5576
Skill: Advanced



Date: 8/19/12 8:42 PM

I

strongly

recommend the Kwik Sew's Swim & Action Wear book by Kerstin Martensson. This book includes a set of base master patterns as well as excellent instructions and tips for working with these particular types of fabrics.

The book has a lot of basic information for working with the fabric, altering patterns to add design details, lining, adding bra cups and other support, etc. It is a go-to resource for me.

And it does take practice -- I've been working with these fabrics and techniques daily for the past 10 years.

------
Sheila
"sewing very slowly to fill an empty closet"
Stash Tally: net +38.5 yds (2014)
2015 Stash Tally: 106.5 yds out/122.875 yds in (net +16.375 yds)

2016 Stash Busting:
43.0 yds sewn/donated (as of 09/21/16)
53.25 yds purchased (as of 09/21/16)


dlm4001

Member since 8/23/10
Posts: 7



Date: 8/22/12 8:23 AM

I have the Kwik Sew Swim and Active Wear book now and I have read it. It is a good source.

When serging the elastic to the fabric, I found that if I keep the fabric showing (from underneath the elastic) and let the knife trim it a bit, I get a better result than trying to keep them perfectly aligned, and out of the knife. I find that the fabric does not slip up underneath the elastic in the curves, which when finished, cause the elastic to show on the wrong side once folded under.

I am now trying a suit with a full liner. I am using a bit of spray temporary adhesive to keep the shell and the liner from slipping. I pin the material further in, clear of the presser foot, and then spray the edges with 505 Temporary Adhesive.. For me it is like having an extra set of hands. (I hope I am not forming bad habits).

I am still using the Zig Zag topstich, but do plan to migrate to the Coverstich machine when I get better at handling the fabric.



needlbobs

Member since 7/14/12
Posts: 2



In reply to SheBear0320

Date: 5/11/14 3:29 PM

I have a coverstitcher and have had problems using clear swimsuit elastic. I have managed to use the chain stitch to top stitch the straps(encasing clear elastic) of the bikini but the coverstitch is just hopeless. I also find that the overlocker doesn't like the clear elastic either! I think I shall try some rubber elastic instead to see if it's easier. I don't have a binder attachment so either tack or just machine slowly.
Miranda.
Printable Version
* Advertising and soliciting is strictly prohibited on PatternReview.com. If you find a post which is not in agreement with our Terms and Conditions, please click on the Report Post button to report it.
Online Class
Fun with Fitting - PANTS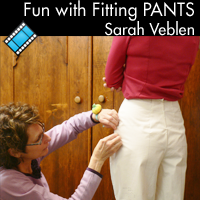 Online Class
More Knits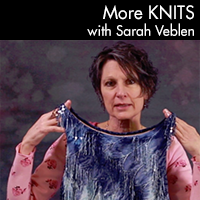 Violette Field Threads Stella

by: busymomof3
Review
10 inch Professional Shears

Pattern Details
SewBaby The Sleeve Saver Bib Pattern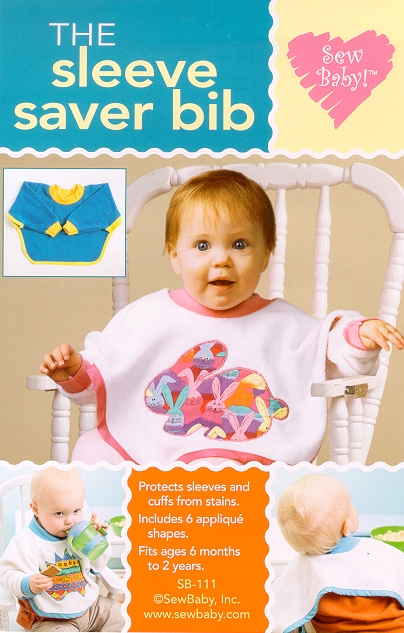 Pattern Details
McCall's 6531

by: Sue Parrot...
Review