blessedtosew


Alabama USA
Member since 4/16/08
Posts: 939
Skill: Intermediate



Date: 8/14/12 11:32 AM

I turned 42 this past Saturday. In recent months I have begun to question whether or not I need to change my style. For the past several years, especially during the Summer and Spring, I have worn what I call the" anthropologie look" (although not anthropologie clothing--too expensive). This consists of cardigans, floaty skirts, tops, belts, floaty dresses. I just love trying out new color combinations. If you want to get an idea, visit my blog to see. I get told at work quite often by faculty and students that they love the way I dress. I get the same response at church. Lately though, I have recently found myself drawn to a more sophisticated, fitted look (a la Victoria Beckham or Kate Middleton). I have begun to feel a bit little girlish in some of my clothing, particularly what I wore here. Recently I wore a different look to churchhere. I received more compliments on that one dress than I ever have any item of clothing I have worn. I also felt different in that dress--more confident and empowered. Now, please understand, I dress for myself and not for compliments. I am not going to lie and say I don't appreciate them, because I do. I am just human. However, it is an unfortunate fact that the way we dress influences how people (who don't really know us) perceive us. This is especially important as a teacher in the classroom. I have begun to wonder if I need to adopt a more sophisticated look. Yesterday was our first day back for our new fall semester at work. I made a concerted effort to dress less floaty since it was the first day. I wanted to convey to my students that I am the boss and not them. I felt so much more confident. My thought process is that in a couple of weeks I will go to my "anthropologie look". As I began to analyze that (I teach science and math so I naturally analyze ) I began to wonder if that was a sign that I might need to dress more sophisticated all the time. I work in a community college where there is really no dress code. Many instructors wear jeans, t-shirts, and even workout attire to class if they have just finished a work out and don't want to change--that is not me. I have always been overdressed--I want to be buried in a pair of high heels I also think sometimes that it would be so much easier just to put on a great dress and high heels than to try to coordinate all these cardigan, skirts, dresses etc together. It would also cut down on my shoe budget. Have you noticed how Kate Middleton and Victoria Beckham wear basically the same pair of shoes with their outfits? Now they are more expensive than what I can afford, but I could apply the same principle and not feel like I have to have a pair in every color of the rainbow. The last thing I want is to dress too young because it can actually make you look older. It can seem like a desperate attempt to hold onto your youth. The last think I want to convey is that message. It would not be too difficult to change style. I sew at a rapid rate--I put out about 3 to 4 items per month. I would love to hear all your thoughts on this.

Courtney Ostaff

West Virginia USA
Member since 11/23/10
Posts: 664
Skill: Intermediate





Date: 8/14/12 11:47 AM

I'm 34, and I'm making a concerted effort to move out from the yoga pants/jeans and t-shirts that comprised my extended graduate school wardrobe (and then my early parenthood). For me, this change includes more structured clothing, more wovens, more blouses, long skirts---a sleeker, more monochromatic version of your "anthropologie" look. But, yes, I absolutely think that our styles and preferences change as we mature, and that's perfectly natural. Part of it has to do with what we find flattering and comfortable as we change. For me, that includes long skirts with elastic waistbands, for instance. Have fun with your evolution!

Elona


Member since 8/24/02
Posts: 8804
Skill: Advanced
Body Type:






Date: 8/14/12 12:03 PM

Wow, in the Butterick dress, you look like an entirely different person--without any effort, a sophisticated lady to be taken seriously. Not that your usual Anthropologie garb is unbecoming at all, far from it, but it seems just more on the cute side.

The difference is astounding, and I can see why you received many compliments on the sheath dress. It is a gorgeous look for you.



Member since 12/31/69

6 members like this.




Date: 8/14/12 12:21 PM

Can I say thank you for dressing up to be a teacher? You look far better then what I see in my kid's school and sister's school. I, as a parent, appreciate you not dressing like one of the kids with your flip flops, jeans/capris and tattoos hanging out.

As to style, yes it can change. I tend to dress more mature then my age, and that is it's own problem.

You also don't have to change rapidly OR overnight. Adding a few things and morphing into it may be more comfortable for you to do.




simplystitches

Member since 2/12/06
Posts: 1788
Skill: Intermediate

1 member likes this.




Date: 8/14/12 12:23 PM

Why not work with both looks? Keep your antro look for your free time and the more polished look for teaching, church etc.

I've been trying to change my look over the last few years to a more polished, classic look. What worked for me was to cull the wardrobe each season and work on replacing with the newer look. I still have, as Elona says, my cute clothing for appropriate times.

Debbie

beauturbo

California USA
Member since 5/2/09
Posts: 4064
Skill: Advanced





Date: 8/14/12 2:03 PM

I think people just wear what they like and what style they like and feels comfortable to them. I think that is most times a good thing. Did look at blog.

But if you want to look the tallest, and thinnest, and the very most like a model in a current lets say Vouge fashion magazine, and that is actually the whole point and look you are going for, (which lots of times that is not even what a women is dressing for at all even) then I can sure see why that Butterick pattern5559, with the slim fitting knit dress with the angled pleats attracted a lot more attention from people, on you, maybe even from those you did not know well, when you wore it instead of all those more 1950's and 1970's shaped more retro styled outfits with more wide A-line skirts or shapes and some of those others with the more gathered skirts.

I think it was just because it was slim cut and modern and showed off your long slim legs and hips, and actually made your body and over all presence, even from a distance most likely, just look a whole lot different from in what you more normally choose to sew. So, I think you really do look a lot different in that way, just outward first glance impression wise, in that dress than many of the others.

I think it looks great on you, and so would a lot of other outfits, styled more modern and sleek, and cut close to your body and showing off your nice shape and legs that way, but then you would actually be the one having to be wearing them, (and if you like that or not) and so the only one it really counts for is you, not what anyone else thinks at all. So, probably no 1970's A-line dresses and no 1950's style dirindle skirts and more modern, close to the body and streamlined simple looks, does just make you look just very much more like a whole bunch of fashion models in a current magazine. And I do think there is a huge visual "fashion change" there. If that is what you want or not, only you would know. But, I think maybe you are onto something :), if you like happen to like that "look".

I don't think it has anything really to do with young v.s old at all, just more streamlined and what happens to be currently counted as "in style" right now, (and that happens to be it, often right now) instead, and probably just what styles- no matter what decade it is, that happen to flatter certain body types.

But along with more "attention" comes what kind of attention too. Sometimes with a different kind of outfit change, even if you think it looks great on you, and so does everyone else, then you have to deal and contend with a bunch of not very nice and jealous and snipey insecure women at work, in a work place, that might actually start foolishly and stupidly feeling somehow threatened by you. In that case, if those silly and insecure women, react negatively towards you because of it, then you might have some other new issues. So I would not count that out as a possibility either. Just since because some women can sadly, just be that way sometimes. But, if you are up to and ready to deal with that occasional thing sometimes, and you like that look, because I think it looks great on you, and I am not one of those women whom at all, thinks other women should not look as great and as attractive as possible, I actually say go for it!

Also, you don't have to change your overall look, permanent for everyday ever at all, it's just clothes, and they change easy, you can always wear whatever you want, just on any day you want.

Lady_Mame


Washington USA
Member since 3/11/07
Posts: 2074
Skill: Intermediate

2 members like this.




Date: 8/14/12 2:21 PM

Okay, so I flipped through the last few months of your blog.

You, madame, are a sewing powerhouse. We just clocked your speed at 'ludicriously enviable.' Also, we determined that you have a great hourglass figure, fantastic skin and fabu gams. Apparently, also, you see color better than I do, because all but one thing 'worked' with your skin tones. Finally, I think the average shoe-obsessed, given the chance, would rob you blind of your shoe collection.

But you sound a little meh on it, since you made the new dress.

I tried to figure out what about it was so significantly different from your other lovely outfits. Here is what I think -- an above-the-knee a-line doesn't flatter your gorgeous lower legs as well as your 'new look.' You have a picture of you in what I would call cigarette pants, and I swear, you MUST stop traffic in them. Because your legs are so long and slender, and your have hips proportionate with your shoulders (which are notably square) I think that the big hem of the a-line/semi-circle skirts you've been wearing tend to add weight to your lower half, whereas the figure conscious dress you just made makes your legs appear as they are -- very proportionate and very slender. I think that the fuller, shorter skirt makes them appear a little 'sticky' and then makes the rest of you seem a little thicker than it really is. If you made your a-line's a below-the-knee length and narrowed them a bit, I think you'd like them better and find you can rock both fashions with equally excellent results.

You also, I think, would look good in 'bubble skirts' -- you could perhaps retool one your your full skirts which is 'tired' into one and see if you like it?




------
Needle Needle Straight and Slim, Dust and Sweep the House for Him! --Grimm Fairy Tales

sarah in nyc


New York USA
Member since 1/8/05
Posts: 1829
Skill: Advanced





2 members like this.



Date: 8/14/12 2:34 PM

I think that while in your soul you may be an anthropologie sort of a girl, but your body shape, facial features and hair style seem to be much more tailored.

the tailored looks just look more comfortable/suitable on you.

the floatier clothing may fit correctly but they seem to be fighting who you are. The photos of you in the cleaner, more uncluttered clothes just look better on you. ( you look amazing in the charcoal turtleneck and the pencil skirt, the pleather pleated skirt... is almost too much for you)

I'm broad shouldered. If you put me in ruffles, I look like a drag queen...

the old sewing books from the 1920's and 30's spent lots of time on how one needed to dress for their personality

I have a dear friend who is a hippie at heart but looks best in brooks brothers and talbots clothing. she finally just stopped fighting and wears the clothes that work best on her.

You don't have to dress to please others..you ought to dress so you feel good in your own skin... Sharp and clean looks wonderful on you..floaty, ruffles, busy are all not your friend (you can wear prints but not busy shapes)



------
sarah in nyc
www.sewnewyork.blogspot.com

clothingengineer


Member since 5/7/10
Posts: 530
Skill: Advanced





2 members like this.



Date: 8/14/12 3:13 PM

Quote: Elona
Wow, in the Butterick dress, you look like an entirely different person--without any effort, a sophisticated lady to be taken seriously. Not that your usual Anthropologie garb is unbecoming at all, far from it, but it seems just more on the cute side.


This. You could easily pass for a fashionable lawyer in the Butterick dress. You mentioned that you are finding yourself drawn to more structured styles lately...perhaps this is your intuition telling you to go for it!

It is great to see a teacher willing to dress up even though the dress code doesn't require it. I know someone that teaches in the south side of LA in a school for troubled kids and he said he wears a jacket and tie every day even though it isn't required. It not only because it commands him greater respect, but also because it sets an example for the young male students on how to dress professionally in the workplace. You're particularly in a good position to be an inspiration to your female students because while you look very polished and appropriate, you are also stylish and not at all dowdy. I think a lot of young grads, particularly women, have no clue how to approach workplace dress - especially when the college career centers often showcase unattractive fits and dated clothing. So a lot of them continue with their too-sexy or too-casual college style. While the Simplicity outfit isn't as "boss lady" as the Butterick dress, it does show how to properly tone down a sundress for work. So I wouldn't give up completely on the floaty outfits, but I would definitely start introducing more structured pieces into my work wardrobe.

------
-- Anne
clothingengineer.com

stirwatersblue


Member since 12/13/08
Posts: 3763
Skill: Intermediate
Body Type:






In reply to sarah in nyc <<



Date: 8/14/12 5:45 PM

What a great discussion!

First of all, I totally agree with everything Lady Mame said. You are AMAZING! Holy cow, WOW! (My favorite of the "old" look was the orange cardi with the blue floral dress. YUM!!!) But you're right--you look INCREDIBLE in the new Vogue. Stunning.

I think Sarah said it best here:


Quote:
I think that while in your soul you may be an anthropologie sort of a girl, but your body shape, facial features and hair style seem to be much more tailored.



My "soul" has an airy, fantasy-inspired, Stevie Nicks sort of look. My dream me is chic and sophisticated. In reality, I am neither of those things. I am short and curvy with wild curly hair, and will never look like a fairy queen OR a high-powered East Coast businesswoman. It's taken me a while to find a look that says Me, that captures my personal aesthetic in a way that actually works with my body. You have the good fortune to be able to sew--and sew VERY VERY WELL (and quickly), so you can tailor everything to fit your body perfectly, so even different themes of dressing will flatter you. But styles change through the years--your personal style can evolve, too! It doesn't mean the one look was wrong for you, or that the new look is better... just a new direction that you're interested in experimenting with. And what's more fun than that?!

(As for compliments... I think when people see you in a completely different look, they naturally notice a little more than when you make more subtle changes, which might account for many of the exuberant comments you got. But more important is how *you* felt in the new look!)

------
~Gem in the prairie
Printable Version
* Advertising and soliciting is strictly prohibited on PatternReview.com. If you find a post which is not in agreement with our Terms and Conditions, please click on the Report Post button to report it.
Online Class
Put it on the Bias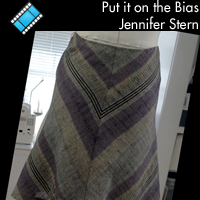 Online Class
Serging Ahead with your 5 Thread Serger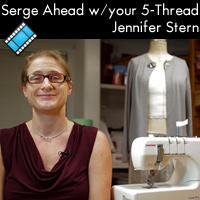 Kwik Sew 3422

by: Jstarr4250
Review
Islander Sewing Systems Men's Classic Sport Shirt Pattern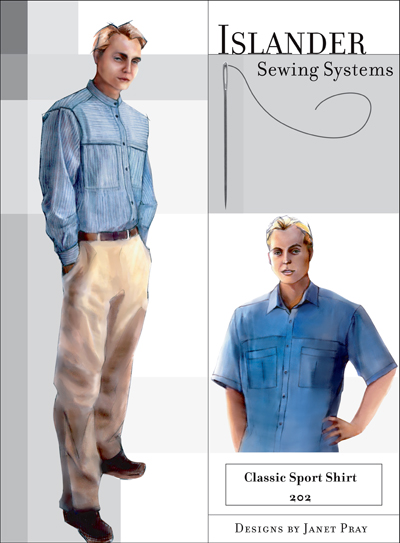 Pattern Details
Favorite Things Uptown Coat Pattern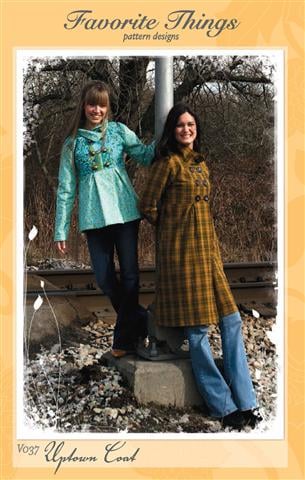 Pattern Details
Vogue Patterns 8776

by: knitmachin...
Review