hpthecat

Washington USA
Member since 8/17/10
Posts: 163
Skill: Intermediate

1 member likes this.




Date: 8/15/12 10:01 PM

For a year now I have had my Bernina 820 on a 6 foot Cosco folding table.

I don't sew at high speeds to begin with (althought the machine can do 1,000 spm)-- I came to realize however, after finally getting around to learning FMQ with the Bernina Stitch Regulator, that if you really want to successfully BSR-- you must be on a rock solid stable surface with your machine. As anyone who has one knows, these machines are real trucks, basically semi industrial.

I have been waiting to pay my machine off so I can get a Koala Dual Mate. This would house the 820 and the Evolution Serger. I like it for all the obvious reasons anyone would like Koala-- but now I am wondering....for the $3000 that Dual Mate cost...is the electric lift going to hold up under that 820?

I have researched industrial tables, much cheaper.....but UGLY, can't stow machine away, can't raise machine up out of flat bed position.....

Can someone who has worked with an 8 Series Bernina in a Koala Cabinet please post me some re-assurance??

Thank You.

------
Bernina 820, Babylock Audrey, BL Embellisher, BL Evolution Serger

Sonoma33


Member since 5/10/09
Posts: 2008
Skill: Intermediate



In reply to hpthecat

Date: 8/15/12 11:51 PM

I have no Koala experience, and if you want to put the machine away it won't work as there is no lift, but have you considered the Unique Sewing Furniture? I LOVE it, way more than Koala--I looked at both when I bought the 830. The Unique is real wood furniture, he has many options for wood and finish, and if the solution he has out of the box doesn't meet your needs, they will customize. With a budget of $3000 you can do very well with Unique. I was able to get mine by ordering through a local dealer for quite a bit less than the MSRP listed on their website. It was delivered and setup at my house. Went really well, and I wish all my furniture was this nice.

------
Sewing machines make me happy. I like sewing with them, cleaning them, petting them, gazing longingly at them.

susyqueue

Member since 11/9/11
Posts: 70
Skill: Intermediate



In reply to Sonoma33

Date: 8/15/12 11:58 PM

I'm not experienced with Koala either but I'd put in a vote for Gristmill sewing cabinets. They're all wood and they make amazing custom designed cabinets (think rustic Adirondack or black vintage) for the same price as Koala. Jason is a dream to work with!

------
"Look at the donut, not at the hole"

Bernina 830e and 215, Featherweight 221 and 222k, Viking 150e, Babylock Sashiko

Sonoma33


Member since 5/10/09
Posts: 2008
Skill: Intermediate



In reply to susyqueue

Date: 8/16/12 0:17 AM

I've heard a lot of nice things about the Gristmill too.

------
Sewing machines make me happy. I like sewing with them, cleaning them, petting them, gazing longingly at them.

RipStitcher


Member since 5/28/12
Posts: 3257
Skill: Advanced



Date: 8/16/12 1:25 PM

For the prices of Koala, IMO, you can do better getting real wood furniture.

Do you have any local sewing/quilt shows that happen in your neck of the woods?

I met a guy from Cheyenne, Wyoming that makes *awesome* sewing furniture - (I could dig up his name and number if anyone is interested) - and the pricing wasn't out of whack given how much Horn, Koala and the like sell for.

When I get my housing situation figured out (don't know whether I'm going to have to move sometime around November-December) ... I'll be giving this guy some business. Just gotta know where my semi-permanent "nest" is gonna happen at.

When I was talking to this guy, he was telling me how some of the lift mechanisms don't hold up well to the weight and vibration of these new model mega-machines. So I think your concerns are valid.

------
Video of how the Bionic Gear Bag works is here: www.BionicGearBag.com
Share pics with me on Instagram: RipStitcher
More pics are in my facebook group: Sew Much Nicer Community
Bernina 720!!! The Unicorn of Bernina USA
Bernina 880 Sterling Edition, Bernina 570qe
Babylock Ovation Serger & Babylock Sashiko
Pfaff Passport

Granddaughter: Bernina 560


Learn To Sew


Member since 4/12/05
Posts: 13928
Skill: Advanced Beginner
Body Type:




In reply to Sonoma33

Date: 8/16/12 6:55 PM

Love my Unique cabinet. I ordered the insert and it was shipped today. I hate things falling down in the well of my cabinet. I love the cabinet, though. The real wood is lovely in natural birch. Solid and sturdy--and expensive. The prices have gone up since I bought mine 5 years ago. I wish I had bought the serger cabinet too.

------
Bernina 630, Bernina embroidery module, Pfaff 2036, Bernina 1200DA serger, Unique Sewing Cabinet 450L

hpthecat

Washington USA
Member since 8/17/10
Posts: 163
Skill: Intermediate



In reply to Learn To Sew

Date: 8/16/12 8:46 PM

The only thing I've seen as far as weight rating for the electric lift on the Koala is that they are rated to 40 pounds. That information came from a 3rd party source, not Koala. I could not find a weight rating on their online sales outlet.

To my knowledge the Bernina 820 is 45 pounds. I think the Quattros and Ellisimos are also about 45, which is what Tacony Corp displays in the cabinets-- BUT--- because the 820 is a different shape and configuration, I am thinking the weight is more concentrated in one place, and therefore less dispersed than with the Babylock/Brother TOL machines.

I think I will call Tacony Corp tomorrow and find out some facts, which I will share here.

I agree, solid wood is beautiful-- my issue is...my room for all things crafty is roughly 10' by 10'. There are other hobbies I enjoy, such as drawing and watercolor painting-- on top of that...when I set out to replace my old Kenmore...I had NO IDEA I was going to amass a stable of sewing machines.....I don't know how that happened....

So-- the benefit to me of a Dual Mate would be that my two primary use machines would have a safe out of the way home, which would be modular enough for me to pull out from the wall, in order to raise the Out Back attachment when necessary. If my serger is not in use to the left, I could lower it, and still have my embroidery machine up top running while doing piecing over on the right.....I could also get additional inserts for example-- if I wanted to pull either of the machines out for a minute and maybe flat bed quilt with the Sashiko machine I also fantasize about getting.....

I know...I know...it's crazy....too crazy really....the Koala is exorbitant- absolutely...but it just seems like the most flexibe, modularized solution for a 10 by 10 space with multiple machines.

I will find out if an 820 would void warranty on that lift, and what their repair policy is.

------
Bernina 820, Babylock Audrey, BL Embellisher, BL Evolution Serger

hpthecat

Washington USA
Member since 8/17/10
Posts: 163
Skill: Intermediate



Date: 8/16/12 8:49 PM

Okay, I just viewed this video on YouTube.

http://www.youtube.com/watch?v=EN9vz9IgrrA

I shows the lift coming up with two 40 pound dumb bell weights on it. I posted a question to The Sewing And Craft Club under the video....we'll see what they say...I hope they keep an eye on their YouTube pages...LOL....

------
Bernina 820, Babylock Audrey, BL Embellisher, BL Evolution Serger

Sonoma33


Member since 5/10/09
Posts: 2008
Skill: Intermediate



In reply to hpthecat

Date: 8/17/12 3:43 AM

I think the Koala furniture is very nice, and if you need a lift it is a great way to go! I'm sure they must have a heavy lift version. All the stores that I frequent that carry the large heavy machines carry Koala.

I've decided that sewing machines pro-create when I'm not looking. I SWEAR I had nothing to do with this many machines in my house. I'm starting to feel like a horder, but I LOVE THEM ALL!

------
Sewing machines make me happy. I like sewing with them, cleaning them, petting them, gazing longingly at them.

lgrande


Montana USA
Member since 1/18/12
Posts: 2414
Skill: Advanced Beginner



Date: 8/17/12 9:02 AM

When I was ordering my sewing cabinet for my Bernina 830 I was told that the Koala lift is not strong enough for the weight of the machine. That the maximum capacity of their lift is 40 pounds which is right at the weight of the 830. I was also told that customers have complained of wobbling with those lifts because that machine is so heavy.

Granted, this came from the Unique person, but it sounds quite plausible to me. I was afraid of the wobbling issue with embroidery so I opted for a Unique without the lift.

Now Gristmill, I believe, is a different story. They do have a heavy-duty lift that will accommodate a very heavy machine.

------
Linda
A lot of people are afraid of heights. Not me, I'm afraid of widths.
-Steven Wright

Read more at http://www.brainyquote.com/quotes/authors/s/steven_wright.html#vyUOz6BGb3EYCGGS.99 - Steven Wright

Bernina 830LE - Brother Dreamweaver VQ3000 - Bernina B530 - Janome 6600P - Pfaff 1209 - Babylock Evolution - Janome 644 - Babylock Sashiko2 - Babylock BLCS-2
Printable Version
* Advertising and soliciting is strictly prohibited on PatternReview.com. If you find a post which is not in agreement with our Terms and Conditions, please click on the Report Post button to report it.
Online Class
Altering Pants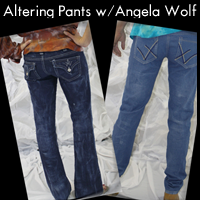 Online Class
Leather 101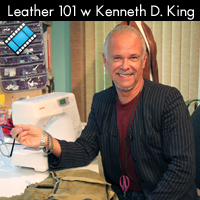 BurdaStyle Downloadable 6009

by: Alpine Que...
Review
You Sew Girl Beauty Case Pattern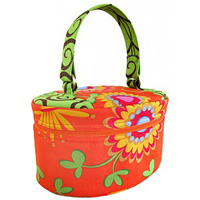 Pattern Details
Christine Jonson BaseWear Two - Straight Skirt, Taper Skirt, & Top with Options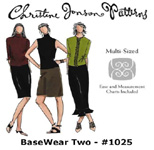 Pattern Details
Other PTN-018

by: David Fait...
Review