basylica

Member since 4/9/07
Posts: 42
Skill: Intermediate



Date: 8/21/12 11:07 AM

I fell in love with janome hello kitty machine (lol) and while I don't think I will keep it finally caved and bought it to check out. I hadn't planned on buying a new primary machine until I started researching the HK machine. LOL.

Currently own a bernette (bought before I knew better) I paid about 400 bucks for I believe around 7 years ago now?

I sew almost exclusively knits (boxers, pjs, shirts, etc for 8 and 5yr old boys) and generally only use overedge/stretch stitches, triple step zigzag, and on rare occasions zigzag and straight stitches.

I dislike the reverse lever on my bernette (above the needle which requires a funny movement) and the machine seriously rocks and rolls when I put the pedal to the metal, which is the only way I sew.
I had a disasterous trip to a janome shop, and poked my head in briefly at a bernina dealer.

I own several vintage machines (singer 500, necchi SN, etc) and I just bought a brother serger. I really want a heavy sturdy sewing machine that will DO stretch stitches if needed, and the usual basic ones.
I've yet to make a buttonhole ever, so that isn't a huge concern.
I prefer mechanical machines, as I enjoy the methodical nature of sewing. I don't want to take all that away! I also drive stick...lol.

I am considering janome HD1000, bernina 1008, bernina 930, pfaff select 4/3, viking Hclass E20, ummm...

honestly the thought of spending 500 bucks makes me want to break out in hives, but I think thats probably my price point on a new machine.

I know most of you have higher end machines, but i'd love any advice! seems like trying out the "lower end" machines is fairly difficult since most of the local places won't stock them... and i'm not brand loyal right now. I live in DFW metroplex so I have several stores available to me right now.




------
Shan - Incredibly nerdy mom to 2 boys Corran (8) and Quinn (5)
Sewing on -
Bernette 65, janome 18522 Hello Kitty!, Brother 1034D serger, Singer Rocketeer 501, Necchi Lydia 544, Necchi Supernova M2


tgm and Kittys


Wisconsin USA
Member since 3/8/10
Posts: 8272
Skill: Advanced Beginner
Body Type:






Date: 8/21/12 11:58 AM

From my own experience you end up spending more on lower end sm because they will need repairs & /or you end up buying another sm because they are too expensive to be repaired. ... sad but this seems to be the case.

IMO $500 is allot of money for sure. Have you thought at all about the Janome Magnolia ? It has good reviews. I used it at sewing classes & that seems to be one sturdy sm. .... in Hindsight I wish I would have went ahead & bought one over a year ago.
Just a thought.
To add; I was referring to the mechanical 7318, & it has a 4 step buttonhole for making he larger buttonholes. Sorry I was not more clear.
-- Edited on 8/22/12 8:42 AM --

------
The Girls... Baby & Mittee girl >^,,^
It's all about The Baby , about the Baby, about The Babe ....Big Smile! (sung off key ..la la la )

Here comes the big 60! OH MY!

The sewing workers:
Hello Kitty Kate (green), Hello Kitty Valerie, Dottie Kenmore, Bubba Kenmore the traveler,has case does travel.

Christ Is Risen from the dead, trampling down death by death & to those in the tombs bestowing life ..+



Mufffet


Vermont USA
Member since 8/14/05
Posts: 11990
Skill: Intermediate

1 member likes this.




Date: 8/21/12 12:52 PM

For a 500 budget you can get a lovely Janome 2012, which has more stitches than the Magnolia, and isn't all painted up with flowers, or a Janome 3050, which has a few nice touches as well, and that 3050 is a tried and proven good machine over the years it has been out. If you are shopping in a dealer's there are other choices as well. If you are shopping online, take your time, read about the machines, and read reviews of the dealers as well.

If you are shopping locally, don't forget the other dealers, as there are very nice Brothers and Vikings that may be in your budget, and possible Babylock has a model or two.

Myself, after all the machines I have purchased in the last 7 years, I would recommend going for the Janome 3050 (50 stitches and handy selection buttons), or if you really need the stop/start, the Magnolia 7330 (30 stitches).

------
"Be kind whenever possible. It is always possible."
--Dalai Lama

I have sewing machines

RipStitcher


Member since 5/28/12
Posts: 2982
Skill: Advanced



Date: 8/21/12 1:54 PM

There are so many people on here with great advice when it comes to talkin' about the <$1000 machines!

If you want to enjoy buying new (and I totally "get it" if you do!) then I'd be looking at the machines that everyone mentions here.

BUT... if it were me and I was limited to $500... I'd be all over Craigslist looking for some machine worth about $1,500 - $2,000 new that someone is letting go of for about that $500.

People start out in this level machine and sometimes simply want to upgrade within months of finding out how fun that new quilting, home dec, or garment-building hobby truly is - and that situation makes for a screamin' deal on a like-new machine on CL.

Just a thought...
-- Edited on 8/21/12 2:02 PM --

------
Video of how the Bionic Gear Bag works is here: www.BionicGearBag.com
Neglected personal blog is here: www.RipStitcher.com
Share pics on Instagram: RipStitcher

Bernina 880 Sterling Edition, Bernina 550qe, Bernina 350SE Dragonfly
Babylock Ovation Serger & Babylock Sashiko
Pfaff Passport

Granddaughter: Bernina 560

& a new Sewmobile is now getting rehabbed! - see my last #sewmobile in Instagram

cleverkitty


Ohio USA
Member since 8/22/07
Posts: 5
Skill: Advanced



Date: 8/21/12 2:06 PM

RipStitcher is so right craigslist is the way to go for fantastic prices, if you don't know what to buy research reviews, most new machines are now made in China. Ebay is another place to find almost any model, the old Vikings are excellent. I use to sell sewing machines and would not buy new any more.
-- Edited on 8/21/12 2:08 PM --

RipStitcher


Member since 5/28/12
Posts: 2982
Skill: Advanced

1 member likes this.




Date: 8/21/12 2:47 PM

I'm starting to feel like Cleverkitty on this one, too.

I **love** new, shiny objects... but if what you're looking for is a great machine for just sewing tasks, you could really, really score on CL.

The right seller is already going to tell you who (locally) has been servicing the machine, etc. And you could meet at a sewing repair shop to have them check out the machine before you lay out the $$. (I've bought lots of cell phones off of CL - and I meet the seller at Sprint to make sure the phone has got a clear ESN before the money changes hands).

I buy all of my Apple notebook computers (there have been 4) off of CL for the past 8 years and I've saved thousands and gotten equipment that was basically brand new.





------
Video of how the Bionic Gear Bag works is here: www.BionicGearBag.com
Neglected personal blog is here: www.RipStitcher.com
Share pics on Instagram: RipStitcher

Bernina 880 Sterling Edition, Bernina 550qe, Bernina 350SE Dragonfly
Babylock Ovation Serger & Babylock Sashiko
Pfaff Passport

Granddaughter: Bernina 560

& a new Sewmobile is now getting rehabbed! - see my last #sewmobile in Instagram

basylica

Member since 4/9/07
Posts: 42
Skill: Intermediate



Date: 8/21/12 9:52 PM

Seems like cl I'd be looking at vintage or cheap computerized brothers.

I *want* a mechanical. Id pay more for one actually, same as my cars. Irritates me what few cars are avail as stick, and always base with no options!

I'm looking at each brand and finding usually only one mech machine. I want something heavy duty and does stretch stitches, but I use maybe 5 of my current machines stitch library, and purrs and makes my bernette look like a toy!

------
Shan - Incredibly nerdy mom to 2 boys Corran (8) and Quinn (5)
Sewing on -
Bernette 65, janome 18522 Hello Kitty!, Brother 1034D serger, Singer Rocketeer 501, Necchi Lydia 544, Necchi Supernova M2


Maia B


Illinois USA
Member since 10/27/10
Posts: 4979
Skill: Advanced Beginner





1 member likes this.



Date: 8/21/12 10:11 PM

Go vintage, then! I'm partial to Bernina, but Pfaff, Kenmore, and other brands made suitable machines. Janome still makes affordable mechanicals with a variety of stitches.

------
🌸 Plenty of machines, mostly Berninas 🌸

horsegirl


Michigan USA
Member since 11/18/07
Posts: 288
Skill: Intermediate





In reply to RipStitcher <<

1 member likes this.



Date: 8/21/12 11:45 PM

Rip stitcher, you are a shopping zen master! Craigslist here in southeast Michigan is the most depressing list of garage and barn sewing machine debris. Or I am the most clueless huntress in these parts....

------
My Years of Sewing Fearlessly

Babylock Decorator's Choice
Babylock Quilter's Choice
Babylock Sashiko
Babylock Imagine
Babylock Coverstitch
Singer 500a "Rocketeer"
Janome 673
Elna Lotus SP
Singer 27 treadle
Singer 99

Mufffet


Vermont USA
Member since 8/14/05
Posts: 11990
Skill: Intermediate





1 member likes this.



Date: 8/21/12 11:47 PM

Well, I would definitely look at the Janome HD3000. It is today's version of a very sturdy popular run of Janomes over the years - all mechanical with a few nice electronic touches. It is full sized, nice looking and well made. Top loading bobbin, and will probably sew whatever you need. It's $349 online right now, so must be under 500 at a dealer's or at least it should be. Try some of the mechanicals out. The Bernina 1008 is a good machine, but about 1000.



------
"Be kind whenever possible. It is always possible."
--Dalai Lama

I have sewing machines
Printable Version
* Advertising and soliciting is strictly prohibited on PatternReview.com. If you find a post which is not in agreement with our Terms and Conditions, please click on the Report Post button to report it.
Online Class
The Technique of Underlining Garments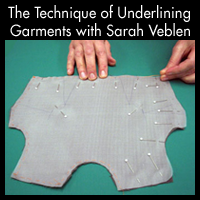 Online Class
Beginners Guide to Dyeing Fabrics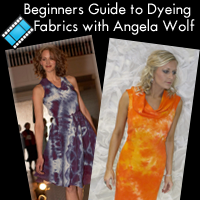 Self Drafted Pattern 06/01/2013

by: lacroise1
Review
McCall's 6271

by: MayenDesig...
Review
Islander Sewing Systems Men's Classic Sport Shirt Pattern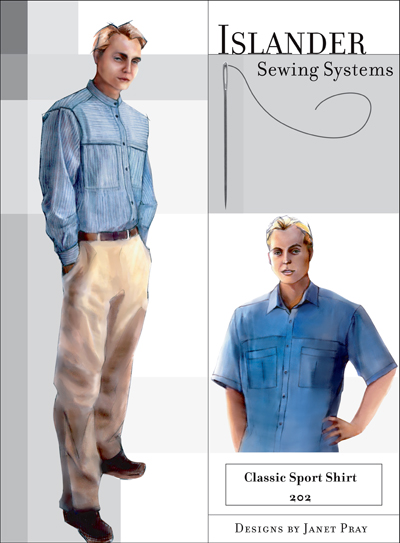 Pattern Details
Katy Bags Paper Pattern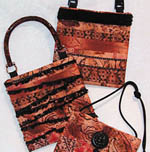 Pattern Details