springertigger

Beginner
Member since 8/20/12
Posts: 12



Date: 8/27/12 10:25 AM

Good morning!

This is my very first post on this site.

I'm looking for recommendations for a sewing/embroidery machine that might be capable of at least some rudimentary quilting. In a perfect world, I'd like it to be able to handle an 8X10 embroidery field, and it would cost somewhere around $2K. Cheaper is obviously better.

I have (had?) a Kenmore 19010 (Ergo Elite 3). It worked fine, although I always wanted to be able to embroider bigger images than it was capable of. I became fairly proficient at Embird, Sfumato and Embird Studio, although all of my software (and serial numbers) was installed on a machine that has long been relegated to the basement - I don't even know if it will still boot up.

Through a series of events, in 2005, I found myself caring nearly full-time for elderly parents while holding down a full-time, 50+ hours a week job. Everything got pushed to a corner in the basement - but not forgotten. I would love to resurrect the Kenmore, at least for the short-term, but I'm not sure I even have all the pieces any longer. (I've got the clothsetter, but am not finding the hoops right off.) I don't have a lot of money, but I'm not sure how much sense it makes to invest hundreds in a machine that was discontinued years ago.

So, if I take the plunge, am I likely to get a better deal now with all the various back-to-school/anniversary sales, or would it be better and try to score on the day after Thanksgiving?

I've only ever used Kenmore machines. I've been scouring the Internet, reading reviews and comments on lots of different machines. Honestly, I'm overwhelmed. Viking, Pfaff, Elna, Janome. (The Memory Craft 12000 would be fabulous, but is well beyond my means.) Again, in that perfect world, I'd like to think that friends and their friends might be willing to buy a few items here and there to help fund this endeavor, but I know that I can't rely upon that.

Along those lines, in addition to embroidery, I'd like to be able to do some actual sewing (maybe things like work clothes, as well as craftier things like dog beds, dog coats, etc.) And, I would like to dabble a bit at some quilting.

This is way too long, I apologize. If you're still here - help?

Thanks!
Polly

PattiAnnJ


Advanced
OH USA
Member since 12/3/06
Posts: 7244



Date: 8/27/12 11:07 AM

Welcome to PR.

In your price range, you may be able to find a used Baby Lock Ellegante. Maximum embroidery area is 7 x 11 3/4.

New sewing related machines loose value as soon as they are sold and the warranty card completed - many dealers register the machine as soon as the sales transaction has been completed.

The larger the embroidery area, the more expensive the machine.

I bought my Ellegante several years ago, new.

It is a combo (sewing & machine embroidery) and has all the requirements quilters need, including the larger harp.

I use a Jumbo Magna Hoop (by Designs In Machine Embroidery) to add quilt designs to my quilts. You can find stippling and a variety of block sized designs on the Internet, many are free.

Check with local sewing machine dealers to see what they have and know the history, if the machine was a trade-in.

Go to the various brand's sites and sign up for their newsletters and that should be a way to getting a heads-up when there will be special deals. Sometimes it is only no-interest financing and sometimes bonus offers.


-- Edited on 8/27/12 11:11 AM --

------
"I don't give them Hell, I just tell the truth about them and they think it's Hell." — Harry Truman

"Improvise, adapt and overcome." - Clint Eastwood/Heartbreak Ridge

karen149


Intermediate
CA
Member since 3/4/05
Posts: 3078



Date: 8/27/12 11:45 AM

If your Kenmore is still working and you enjoy sewing on it, consider getting an embroidery-only machine to go along with it. The Brother PE-780D and PE-770 can use a hoop as large as 5x12(like in this hoop kit). If you don't need the Disney designs included on the 780D, you can get the PE-770 for under $800. That way you sew and embroider at the same time.
An embroidery area of 8x10 would put you into the more expensive machines, of which Patti has suggested you can find in used condition.

PattiAnnJ


Advanced
OH USA
Member since 12/3/06
Posts: 7244





Date: 8/27/12 12:13 PM

Quote: karen149

If your Kenmore is still working and you enjoy sewing on it, consider getting an embroidery-only machine to go along with it. The Brother PE-780D and PE-770 can use a hoop as large as 5x12(like in

this hoop kit

). If you don't need the Disney designs included on the 780D, you can get the PE-770 for under $800. That way you sew and embroider at the same time.

An embroidery area of 8x10 would put you into the more expensive machines, of which Patti has suggested you can find in used condition.


These models may recognize a larger hoop, but their maximum stitching area for ME is 5 x 7.

The larger hoop in the kit (link) is sometimes referred to as a step hoop and is used when you are stitching out segments of a split design or want to stitch out more than one design without re-hooping. Instead, the hoop can be repositioned and the item remains hooped in it's original position.
-- Edited on 8/27/12 12:18 PM --

------
"I don't give them Hell, I just tell the truth about them and they think it's Hell." — Harry Truman

"Improvise, adapt and overcome." - Clint Eastwood/Heartbreak Ridge

karen149


Intermediate
CA
Member since 3/4/05
Posts: 3078





Date: 8/27/12 12:48 PM

Totally true. Thanks for adding that the largest hoop would need a split. I was focusing more on the possibilities of what could be done on a machine that cost less. OP sounded like she was familiar with manipulating designs.

springertigger

Beginner
Member since 8/20/12
Posts: 12



Date: 8/27/12 1:43 PM

I guess, from looking at the manufacturer Web sites, I was hoping I might find a Viking Topaz 20 or Pfaff Creative 2.0 on a great sale that would bring them closer to my price range? Or, is that unrealistic? Or, do those machines not do what I want them to do?

PattiAnnJ


Advanced
OH USA
Member since 12/3/06
Posts: 7244





Date: 8/27/12 3:49 PM

Watch for Sewing Expos in your area. Attending dealers will sometimes have specials.

------
"I don't give them Hell, I just tell the truth about them and they think it's Hell." — Harry Truman

"Improvise, adapt and overcome." - Clint Eastwood/Heartbreak Ridge

jynclr

Advanced Beginner
TX USA
Member since 12/20/11
Posts: 868





Date: 8/27/12 3:53 PM

Quote: springertigger
I guess, from looking at the manufacturer Web sites, I was hoping I might find a Viking Topaz 20 or Pfaff Creative 2.0 on a great sale that would bring them closer to my price range? Or, is that unrealistic? Or, do those machines not do what I want them to do?


Those machines will do what you want them to do. Getting it in your price range might be the challenge. Consider buying used from a dealer rather than new. You may be able to find one of those machines within your budget.

------
Evelyn: Pfaff Creative Performance
Helen V: Babylock Companion BL1550


PattiAnnJ


Advanced
OH USA
Member since 12/3/06
Posts: 7244



Date: 8/27/12 4:03 PM

This sounds so familiar.

------
"I don't give them Hell, I just tell the truth about them and they think it's Hell." — Harry Truman

"Improvise, adapt and overcome." - Clint Eastwood/Heartbreak Ridge

speattle

Expert/Couture
Member since 2/10/11
Posts: 327





Date: 8/27/12 11:44 PM

I really love my Brother 1250D and I think you can get a deal on it for around $1500.00. I paid a lot less than that because I actually won mine!

But seriously it is an AWESOME sewing machine and the embroidery it does is a lot of fun. It is limited to 5 x 7, but I can't imagine wanting to do something larger than that anyway. I've had it for nearly a year and I have not out grown it in the least.

Yes, bigger machines do bigger embroidery, but ask yourself.... do you really want to spend all that money on thread?

------
Elna Lotus TSP, Singer 503a-Rocketeer, Brother Innovis 1250D, Pfaff Passport 2.0, Kenmore 10-Stitch, Centennial Singer Featherweight from 1950
Printable Version
* Advertising and soliciting is strictly prohibited on PatternReview.com. If you find a post which is not in agreement with our Terms and Conditions, please click on the Report Post button to report it.
Expert Sewing Techniques for Jackets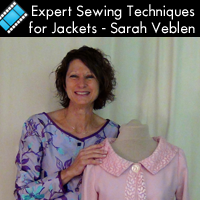 Serging Ahead with your 5 Thread Serger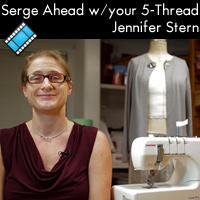 BurdaStyle Magazine 10-2012-114

by: vchan38
Review
StyleArc Stacie Jean Jacket

by: michellep7...
Review
Sewing Workshop Mimosa Top & Pants Pattern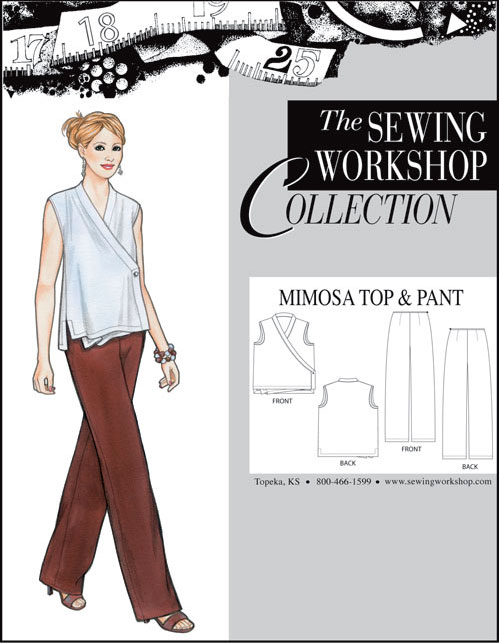 Buy Now
Victory Chloe Paper Pattern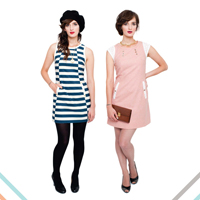 Buy Now