gramma b


USA
Member since 7/25/08
Posts: 3502



Date: 8/31/12 9:54 AM

Need a little getaway, driving up from the Midwest while it's still warm in Sept.
Looks like many things to catch.
What should 2 not-fragile-yet Seniors do, we can go mid-week to avoid weekends rush.

Stay near downtown, reasonable B&B's or vintage hotel, shopping different than US (Christmas gifts to get) a theater trip, dining, country day tour, architecture, etc. I understand you can go everywhere on the trains?

Fabric? There is a list of "Best Fabric Shops Toronto' online from March, customer comments say many on Queen's St. Some are gone, some very disorganized, some great, etc.

-- Edited on 8/31/12 11:03 AM --

gramma b


USA
Member since 7/25/08
Posts: 3502



Date: 8/31/12 5:36 PM

Bump for the weekend answers, I know you are all on vacation, but not
moi....sob!

Sandra T

Ontario CANADA
Member since 6/12/05
Posts: 118
Skill: Intermediate



In reply to gramma b

Date: 8/31/12 8:24 PM

OK, I'll offer my views. I maybe biased because I work in downtown Toronto 5 days a week, but it's really not where I'd go for a holiday. Niagara on the lake is lovely, and the Shaw festival may still be. You can catch all sorts of interesting theatre there or in Stratford at the Stratford festival at more reasonable rates than in Toronto. There are a lot of B&B's in Niagara Falls, although I haven't stayed at any so can't make recommendations. Shopping in Toronto will not be much different from what you can get in the US. Niagara on the Lake has a lot of interesting boutiques. If you have your heart set on a big city, then I'd still recommend a trip about an hour north of Toronto to Kleinburg to see the McMichael Collection, an art gallery specializing in the Group of 7, a group of 7 artists from the 1900's who painted mostly in the impressionist style. To me, nothing says Canadian landscape like a group of 7 painting. I haven't been on Queen street shopping for fabric in years, but expect there are still some shops there. The Wool house would be one place i would recommend. Take your time at the other shops, it may take some patience to find what your looking for. The Art Gallery of Ontario and the Royal ontario museum are both right downtown and worth a leisurely visit. By mid september, there won't be a lot of tourists still around town. Hope that's of some help. Oh, and if you want to wait until closer to the end of October, there's the Creative Needlework Festival, which is the big sewing and crafts show here, held in the downtown core. Sandra

kittykate


Ontario CANADA
Member since 12/18/02
Posts: 1257
Skill: Intermediate



Date: 9/1/12 11:34 AM

I lived in Toronto for years and am not far. I live in a tourist town and avoid tourists :D

I have no ideas where to stay. It could be hard to get a spot downtown due to the Toronto International Film Festival Sept 6 to 16th Actual stars show up http://tiff.net/

If I had a day or two in Toronto, and this is in no particular order, I would go to the Bata Shoe Museum, the Art Gallery of Ontario, the Gardner Ceramics museum (it is possible to get sick of pottery though), and maybe the Royal Ontario Museum. Gardner/Royal are across from each other. Then I'd stick my head in the new Royal Conservatory building to look and walk around UofT they're all in that same area as the ROM. I'd take the streetcar down Spadina, maybe or maybe not stop in Kensington/Spadina markets, it's gotten trendy lately but the Chinese guys still spit on the sidewalks so look out for grossness, and there is a really good chinese housewares store on Spadina. Modern Chinatown has moved out to the suburbs.

Once I get to Queen, walk along and look at the fabric places, there's a few and they're all in the one block. Fabric/Fabric, Sussmans, you'll find them from that other web page you found. I haven't been to MacFab in years. King textiles is a hole in the ground/condo build.

Then, I'd take time and walk around Eaton Centre, City Hall, down Bay street to look at the bank towers. Guys in suits, architecture very similar to Chicago. People are in a RUSH! All of this could be walkable underground through the PATH system. Don't know if it's still there but the restaurant in the Bay used to over look city hall and was a nice place to sit for a coffee.

thinking... where else would I go... if still trying to get around on the subway.... If it was winter I'd go skate a few places, like Harbourfront, and there is the PowerPlant art gallery there (edgy post-modern)

If it's nice, take the ferry to the Island and back again and look at the city from the water.

The Leafs would have started pre-season, the Blue Jays are in the toilet and the CFL football would be on Argos (Aarrrrrgooooossss) Also there is a very good soccer club Toronto FC plays at the Exhibition place.

Oh yes, drive through Exhibition place, it should be open and it is fun to look at the buildings and there is the Scadding cabin (never open) which is the first building in Toronto, moved from it's original site. Also some nice gardens.

Seeing that you have a car, if you are into scrapbooking, and it's a drive out to to the burbs, but the Sandy Lion Outlet is the place to go. It's moving this weekend to 109 Doncaster in Thornhill. Google for it's facebook page.

If you're driving up through Buffalo/Ft Erie, plan to stop in Hamilton for some fabric shopping on Ottawa Street. I think it's better than Queen St in Toronto other than Sussmans for trim. http://www.shopottawastreet.com/
Up on the mountain is Anns Fabrics, centre of the universe for stretch and sparkle. http://www.annsfabric.com/

If you like antiques, Aberfoyle fall market is Sept 22 http://www.aberfoyle-antiques.com/ The dealers have to vacate a month later for winter so bargain hard! There could be a nice day trip with Aberfoyle/Guelph/Elora, McMichael Gallery in Schomberg.

Good Toronto blogs:

Torontoist

blogTO
-- Edited on 9/1/12 11:35 AM --

Vintage Joan


Ontario Canada
Member since 7/16/07
Posts: 11982
Skill: Intermediate



In reply to gramma b

Date: 9/4/12 10:04 AM

Quote:
I understand you can go everywhere on the trains


Do you mean the subway/streetcars in Toronto? Yes, those are great!

But if you mean trains to other places, the inter-city train system is way, way less functional around here than it apparently is in Europe. You can get to places within about an hour or so of Toronto via GO Train or GO Bus, but the national VIA Rail train system is fairly limited, and they've just cut it back to three trips per direction per day (down from four), even in the busy SW Ontario corridor.

-- Edited on 9/4/12 10:05 AM --

------
my shield and my very great reward ~ Gen. 15:1
~ ~ ~ ~ ~ ~ ~ ~ ~ ~ ~ ~ ~ ~
"Some people are so poor, the only thing they have is money." ~ Seen on a t-shirt worn by a young missionary in India

Sandra T

Ontario CANADA
Member since 6/12/05
Posts: 118
Skill: Intermediate



In reply to gramma b

Date: 9/5/12 8:26 PM

As I was heading into work this morning, they were handing out magazines for Doors Open Ontario 2012, a whole series of open houses across ontario to go into a variety of historical or unusual buildings and private residences not normally open to the public. There are a ton of them in september. you can check them out on line at doorsopenontario.on.ca to see if there's anything of interest to you.

gramma b


USA
Member since 7/25/08
Posts: 3502



Date: 9/6/12 8:40 AM

Thanks all.
Warned to stay away for 2 weeks due to the Film Festival, no room and higher prices. So we're into Oct. with GK #5 due late Sept. A relative who went last year stayed in a smaller town for the budget, but it would be nice not to rely on a car getting around an unknown city--H. still has trauma from navigating the Other side of the road in Ireland.
Went to Montreal and and loved the European feel, but hit a lot of rain.
Also loved the peacefulness of Nova Scotia. What's the exchange rate now?

ConnieBJ


Contest Committee
Ontario Canada
Member since 12/31/03
Posts: 2464
Skill: Advanced
Body Type:




Date: 9/6/12 11:37 AM

This might entice you to go in October!
CreativFestival
The CreativFestival runs from October 12 to 14 in Downtown Toronto ( the convention centre near the CN Tower.) A bunch of us are planning a meetup that weekend, and if you are around we would love to include you!
Queen Street East of Spadina is good for fabric shopping or browsing.
I haven't any suggestions for hotels- have you tried hotels.com for pricing?



------
Connie Bontje

http://www.couturesmith.com
Twitter: Couturesmith
Facebook: Connie Bontje
Desperately trying to keep ahead of my pattern, fabric and dressform collection!

gramma b


USA
Member since 7/25/08
Posts: 3502



In reply to ConnieBJ

Date: 9/6/12 5:13 PM

Darn you Enabling gals! Just trying to add to our/My national debt, aren't you?! Sounds like your city knows how to run festivals all the time.

I thought I'd at least hit Queen St. with H. having to follow like a puppy dog, but now sounds like I need more dollars to spread the wealth....we'll need respite from these raving politicians by Oct.
What are your favorite Queen fabric shops--old online reviews said some are impossible to dig thru, some pricey, etc?

What area are the junky antique/vintage shops? Looking for funky Christmas presents for trendy DIL's. H. just needs the Microbreweries up there and we'd be interested in neat boat trips.

Haven't checked hotels yet, we like B&B's, but usually pricey.
I assume nice 60's daytime by Oct?

Printable Version
* Advertising and soliciting is strictly prohibited on PatternReview.com. If you find a post which is not in agreement with our Terms and Conditions, please click on the Report Post button to report it.
Online Class
The Technique of Underlining Garments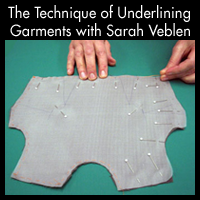 Online Class
Understanding Interfacings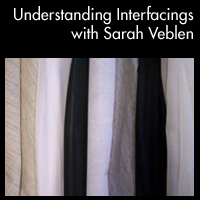 Ottobre Woman Magazine 05-2013-01

by: Puppet Gir...
Review
Sewing Workshop L2 Bag Pattern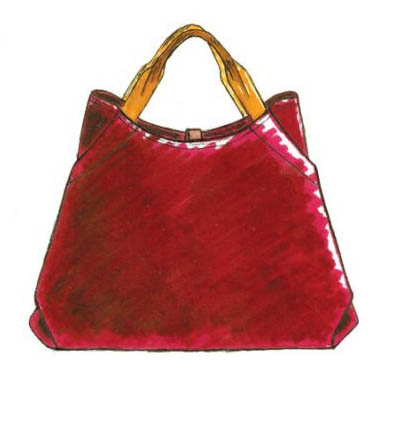 Pattern Details
Sewing Workshop Liberty Shirt Pattern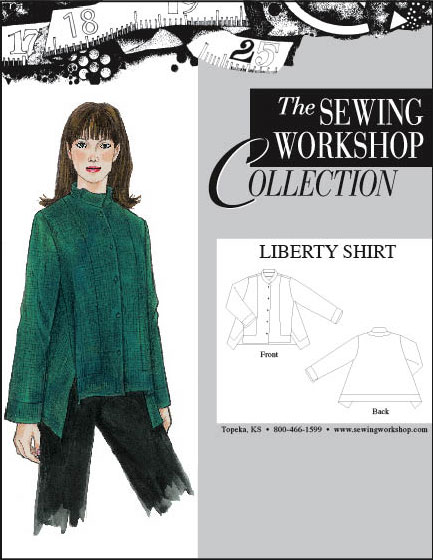 Pattern Details
New Look 6231

by: yas1282
Review