jynclr

Member since 12/20/11
Posts: 885
Skill: Intermediate

1 member likes this.




Date: 8/31/12 10:50 AM

I have a

Pfaff Creative Performance

with the embroidery option. While I have the next 4 days off, unfortunately I will not have time for a whole sewing project. I can, however, make time to try out and experiment with the embroidery on the machine for a couple of hours.

I'm planning on trying out a couple of 5x7 designs that are on the machine. So I'm wondering if you could do me a favor and help me with a list of materials needed to get started on machine embroidery. I'm thinking of going after work today to pick up a combo of materials that you guys suggest to try out.

What would you put in a starter pack of materials for an experiment such as this? What brands? Like, how many spools of thread for a couple of 5x7 designs? What brand bobbin thread? What brand stabilizer? How much? What different types?

------
Evelyn: Pfaff Creative Performance


beauturbo

California USA
Member since 5/2/09
Posts: 5546
Skill: Advanced



In reply to jynclr

1 member likes this.



Date: 8/31/12 11:28 AM

You should just go back to the place you got your machine from, and have them gather you up some stuff, just to start out with I think. Because why not use them and pick their brains and use all their knowledge, as that is what you have paid them for?

Later, if you decide to use some other stuff,and you picked well, that would be fine, but at least you would have had some of the right and stuff to start out with, at the very beginning, that would make it easy for you to get the hang of it, and got off to a good start.

But, if you want things to work good from the very start and be easy and not frustrating, I think you at least need some thread clippers, good tweezers, some leave in forever stabilizer, special extra thin bobbin fill made for embroidery, and real 2 ply special 40 weight thread made for machine embroidery in just what ever colors of whatever you want to sew out. And for sure, sew it out on some tightly woven cotton fabric, (maybe much like a bed sheet, not any knits or any fabric with any pile surface, and not any thin slippery fabric either) just to start out, and play.

SouthernStitch


USA
Member since 8/24/02
Posts: 12042
Skill: Intermediate
Body Type:


1 member likes this.




Date: 8/31/12 11:48 AM

For thread, I think Hemmingworth and Isacord are among the best, but pricey. I use Madeira and have had no problems with it. If you think you'll get into it, just buy a kit of threads - much more economical. Ask Lynne or another's owner what thread the CP seems to like and start with those if your dealer sells them. I have scattered colors and brands of poly and the Madiera treasure chest of rayon. I prefer the rayon cause the stuff I usually make isn't going to be bleached, and it's easier to choose the color, having them all right there.

A mish mash of colors from different brands isnt good for me. Some of my stuff looked bad cause the colors were wrong with each other. Combining clear or jewel tones with muted tones doesn't work. So tone matters, and it always looks better being from the same brand. And easier fooling with the software, too.

As for stabilizer, Sulky and Floriani are good. Get Light and heavy of tear away, cut away, and wash away. I prefer the wash away that is like fabric, not plastic. A sticky one is good too, but there are so many now that I know nothing about. I use spray most of the time, but some folks can't do that. Having a nice soft press on interfacing to cover the back of your project is nice. They make some just for embroidery.

A good pair of embroidery scissors is good, even if the machine cuts your jump stitches. While some love the prewound bobbins, I like winding my own. Either way, you'll need bobbin thread too.

Others more experienced than I will chime in!

-- Edited on

8/31/12 11:57 AM

--

------
Bernina 780, and 530
Babylock Evolution
Singer 403a

When life gives you green velvet curtains, make a green velvet dress.

jynclr

Member since 12/20/11
Posts: 885
Skill: Intermediate



In reply to beauturbo

1 member likes this.



Date: 8/31/12 4:04 PM

Quote: beauturbo
You should just go back to the place you got your machine from, and have them gather you up some stuff, just to start out with I think. Because why not use them and pick their brains and use all their knowledge, as that is what you have paid them for?

Thanks, beauturbo. Problem with that is I won't get to them by the time they close after I get off of work, and while they're opened tomorrow, I won't be able to make it there. So I was going to see what they had at Joann's or Hancock's.

------
Evelyn: Pfaff Creative Performance


poorpigling


Texas USA
Member since 12/28/07
Posts: 11074
Skill: Advanced



In reply to jynclr

Date: 8/31/12 4:14 PM


If your Hancocks still has a bernina dealer.. go there.. and buy the Isacord.. Your selected designs will tell you what colors you need for that design.. but for now just buy what you can of the basic colors to play with.. you can add other colors when they go on sale.. depending on which colors your designs have listed.... or just buy them a few at a time starting with the first number.. then working up to the other color numbers till you have the complete set. They do last a while.. so no need to buy more then one spool of each color at a time.. except for maybe white ..as you can fill your bobbins with that color.. or buy the prefilled..
Stabilizer.. if not on sale.. don't buy more than one or two kinds if you are just wanting to get the feel of emb on your machine..
I believe a Janome dealer will have Madeira.. and or Robinson/Anton.. but I would stick with Isacord or Hemingworth..neither is cheap though.. so you might want to give other brands a try ..

jynclr

Member since 12/20/11
Posts: 885
Skill: Intermediate



In reply to poorpigling

Date: 8/31/12 11:16 PM

Thanks, Miss Poorpigling!

There is a Joann's (Preston and Forest) on my way home from work and they had stabilizer and thread on sale so I picked up several types of stabilizer and 5 spools of thread: 1 white and 1 black of coats and clark (Yeah, I know it's cheap, it'll be my test thread), 1 white bobbin thread, 1 white and 1 black of sulky rayon. They have Guterman's brand but they didn't have any embroidery thread so I didn't get any.

Then I got some of their remnant cotton, white, black, and gray to practice on.

Right now, this is just to get to know my machine. I think what I may do is get a color pack but I'll probably have to buy it online - to save a bit of money. I have something to play with this weekend, however.

------
Evelyn: Pfaff Creative Performance


jynclr

Member since 12/20/11
Posts: 885
Skill: Intermediate

1 member likes this.




Date: 9/1/12 12:07 PM

Oh hey, so I pulled out the sample pack from the embroidery kit and there are some 40wt thread samples from Robison Anton. Sweet! And it's very nice and soft. I can see why people like it.

------
Evelyn: Pfaff Creative Performance


poorpigling


Texas USA
Member since 12/28/07
Posts: 11074
Skill: Advanced



In reply to jynclr

Date: 9/1/12 12:44 PM


You will find out thru trial and error which thread your machine prefers.. I am not a brand snob.. I only ask that the thread look good and does its job on my machine.. er.... machines.. lol

Not that I intend to disrupt your sewing. but.. Golden D Ore is having a sale.. hmmmm... We should have planned a girls day out..

corndog

Ohio USA
Member since 7/23/12
Posts: 1
Skill: Advanced Beginner



In reply to jynclr

Date: 9/15/12 10:11 PM

Quote: jynclr

Thanks, Miss Poorpigling!

There is a Joann's (Preston and Forest) on my way home from work and they had stabilizer and thread on sale so I picked up several types of stabilizer and 5 spools of thread: 1 white and 1 black of coats and clark (Yeah, I know it's cheap, it'll be my test thread), 1 white bobbin thread, 1 white and 1 black of sulky rayon. They have Guterman's brand but they didn't have any embroidery thread so I didn't get any.

Then I got some of their remnant cotton, white, black, and gray to practice on.

Right now, this is just to get to know my machine. I think what I may do is get a color pack but I'll probably have to buy it online - to save a bit of money. I have something to play with this weekend, however.

Joann's does sell Gutermann Rayon Thread for embroidery. I'm not sure how people feel about Gutermann's, though. I did buy a few colors to play with, but most of my thread is Isacord that they sold me when I got my embroidery machine. I've only had my machine for 4 weeks, so I know nothing.

I got Floriani Stabilizer & Water Soluble Topping & Isacord thread when I bought my machine, just because that is what she recommeded to me, so I am anxious to see what the rest of you like.

jynclr

Member since 12/20/11
Posts: 885
Skill: Intermediate



In reply to corndog

Date: 9/16/12 12:00 PM

Corndog,

You're right, I finally found the Gutermann embroidery thread at Joann's. I was looking for those mini-spools, but at my local Joann's, they have the thin spools that look like regular sewing thread.

I had gone to my dealer to purchase some thread and bought some Robison-Anton mini spools in primary colors. Then I purchased the smaller, 200m thin spools of Gutermann brand thread in varying shades. A few days later while I was at Joann's I finally found the Gutermann's also. So, I was wrong at first. I just didn't know what to look for.

So far I've been happy with Gutermann's, Sulky, and Robison-Anton. The Coats & Clark is pretty iffy right now. The one time I tried to use the black it kept breaking on me, so I'm not sure about that one right now. I'll be trying it again sometime soon.

As for stabilizer, I've been using Pellon brand with good results.

------
Evelyn: Pfaff Creative Performance

Printable Version
* Advertising and soliciting is strictly prohibited on PatternReview.com. If you find a post which is not in agreement with our Terms and Conditions, please click on the Report Post button to report it.
Online Class
Put it on the Bias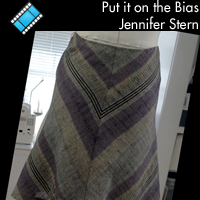 Online Class
Clone Your Favorite Garment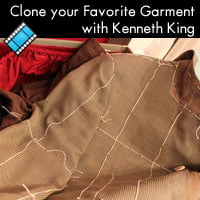 No Pattern Used Draft Your Own Maxi Skirt

by: catintheha...
Review
Simplicity 4149

by: GoodbyeVal...
Review
SewBaby Snap Happy Diaper Covers Pattern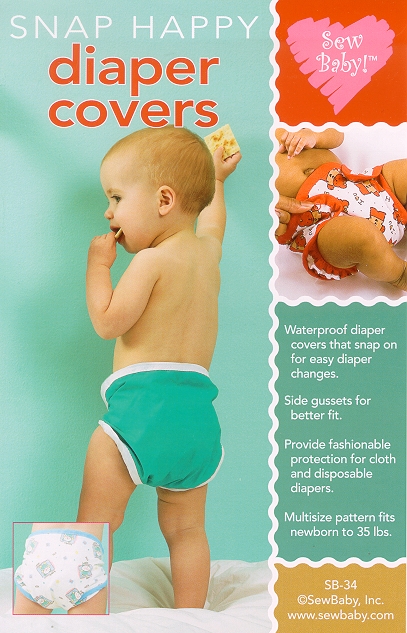 Pattern Details