CurlySu717

Intermediate
TX USA
Member since 10/26/06
Posts: 1043

1 member likes this.




Date: 8/31/12 7:08 PM

About a year and a half ago, I moved from shift work (three 12-hour shifts a week) to a regular 5-days-a-week work week. Working three 12s was too much spare time for me, and I mostly laid on my couch watching Law and Order: SVU reruns, eating junk food, and feeling lonely and depressed and sorry for myself.

Now that I work 5 days a week, I feel like I do nothing but work and clean my house. And commute (45 minutes each way). And I watch a lot of Big Bang Theory on TBS. Even though it's all reruns and I've seen them all a hundred times.

So I want to restructure my spare time to make the most of it and namely work some sewing time back into my schedule. So some thoughts I had right off the bat include:

1. Going back to a meal-prep service for dinners (I *hate* to cook and I do *not* want to be spending my spare time cooking), and also maximizing my use of my Crock Pot.

2. Hiring a house cleaning service and/or a pool service and/or a yard service (I really don't want to spend the money though).

3. Getting up an hour earlier to get in a workout or some craft time - which I also would rather not do, as I'm really not a morning person, but perhaps I could stay up a little bit later (I typically go to bed at 10pm and get up at 6am, and I usually do okay on 7 hours of sleep). I also sleep too late on the weekends -- I usually don't get up until about 10am.

...And that's all I've come up with so far.

What do those of you who work 5 days a week do to maximize your spare time and squeeze all the fun you can into it?

------
"To love another person is to see the face of God!" ~Les Miserables

www.lillianbettyandsibyl.blogspot.com

Franksdottir


Advanced Beginner
Member since 4/25/08
Posts: 3253





2 members like this.



Date: 8/31/12 8:31 PM

I don't know if this will help you, but some years ago DH and I decided that with working, two kids in activities, elderly parents, eight cats, and all of the usual mundane stuff, that we did not have enough time to spend with each other, and we hated that.

So, we developed a firm commitment to do all errands, library runs, grocery shopping, etc on Saturday, and in fact, if possible on Saturday morning. Some smaller errands could be run during the week, such as dropping off and picking up dry cleaning, and taking kids and cats to doctor visits. But anything weekly or monthly is reserved for Saturday.

We do have to visit his mother on Sundays sometimes, and it doesn't make us happy, but you have to bow to the inevitable sometimes. But beyond that, unless it is something really extraordinary, we spend Saturday evening and all day Sunday together. We are not joined at the hip, of course, and I often sew, but he is in the family room with me on the computer or reading.

The thing is to be firmly committed to carving out the time for what you value, and making the rest of life fit that commitment. This has worked well for us now going on a decade, and everyone else has gotten used to it.

------
Barb

Miss Fairchild


Advanced
USA
Member since 8/24/02
Posts: 7936





1 member likes this.



Date: 9/1/12 1:36 AM

When I was working I'd sew in 20 minute blocks of time. A well known quilter and author, by the name of Bonnie Hunter, has made some fabulous quilts using this same method. She did a trunk show for our Quilt Guild and showed this gorgeous paper pieced Pineapple block quilt (difficult even if the blocks were in their normal size; these weren't!) She said she made the quilt in 20 minute blocks of time when her kids were younger. That inspired me!

------
"Play the cards you are dealt, but choose who is sitting at the table"..AARP magazine

SEE MY ETSY SHOP HERE: http://www.etsy.com/shop/AuntMaymesAttic
My blog: http://auntmaymesattic.wordpress.com/

petro


Advanced
Member since 6/24/07
Posts: 2486

1 member likes this.




Date: 9/1/12 4:36 AM

If you have a dedicated sewing space I think Miss Fairchild's 20 minute blocks is a great way to find time. I did something like this for a while, (not working, but lots of other commitments), and I rather liked it. You treat making something differently, deciding to just get the first side of the zip stitched one evening, for example. Its surprising how quickly garments get put together that way. You seem to come to each small step fresher than when trying to beat the clock and complete a whole garment in a free morning.

iSewQuiltArt


Advanced
AUSTRALIA
Member since 4/4/08
Posts: 3593

1 member likes this.




Date: 9/1/12 7:09 AM

When I worked full time I used to take some hand sewing along for lunchbreak and after eating would enjoy a few minutes of relaxing hand work. It was amazing what I could accomplish in that time.
You could baste seams, or depending where you work, cut out patterns or cut out fabric. Baste in zippers, sew on buttons, etc... hand hem garments for a beautiful finish. Plan your garments even.
I think scheduling some sewing time like it is an important appointment into your diary and refusing to reallocate that time to other uses is also a key to getting sewing time in. If you write "appointment /consult with S.M. (sewing machine)" into your diary, anyone who sees it will assume you are unavailable. If you write "sewing time" into the diary and others see it they may then see that time as totally fair game and be offended if you do not give up your sewing time to their needs.
Make some time, and stick to it, whatever works with when you feel at your best for sewing, whether that's 15 minutes in the morning or an hour after dinner. Carve out your time and be protective of it, and you will soon be sewing more!


------
Quilting up a storm
Bernina Girl, in possession of a small herd...

Michelle T


Intermediate
BC CANADA
Member since 8/24/02
Posts: 4443





1 member likes this.



Date: 9/1/12 10:46 AM

Quote: CurlySu717

1. Going back to a meal-prep service for dinners (I *hate* to cook and I do *not* want to be spending my spare time cooking), and also maximizing my use of my Crock Pot.



2. Hiring a house cleaning service and/or a pool service and/or a yard service (I really don't want to spend the money though).


What do those of you who work 5 days a week do to maximize your spare time and squeeze all the fun you can into it?


I thought you were married?

I you are, why can't your dh do some of the chores you have listed?

I had been married for a long time when I finally put my foot down with my dh. I told him he was doing 1/2 the dinners, getting up at last 2 days a week to get the kids off to school. He already helped out outside with the lawns, the gardens and trees are also my responsibility.

If you are going to be watching TV, why not do it on an exercise bike? I used to babysit for a family that had an exercise bike in their family room. I used to cycle through all the commercial breaks (long before havin the tech to fast forward through commercials).

------
Proud parent of a Dwight International School Honour Roll Student

Padmé


Member since 7/12/06
Posts: 1837





Date: 9/1/12 11:25 AM

I've done both of what you've done (a very long time ago) and what worked for me was make use of your recording devices. I don't watch the shows you mentioned, but I taped Dallas and Knots Landing if I was 3 to 11 or other.

I just did cold cereal or toast for breakfast. I enjoyed cooking, so I would make a basic salad and put it in the large Tupperware container with a lid. If I thought my tomatoes, or cucumbers were iffy, I would put them in a separate container and put the salad together when we ate it.

I cooked all over from easy to elaborate. Tired. Spagetti in all forms with a purchased sauce, or sauce I made myself and froze. Meatloaf, baked chicken, shake and bake, hamburger patties, hamburger helper. We just baked it and froze it. My husband said it was better than a freezer meal (in cardboard) or a resturant. It was great to defrost and reheat, and we werent' beholding to anything other than what was in there at the time. We still do it and we think of it as our Hazel. Same with our dishwasher, see below. Love the rinse cycle. Washer and dryers are so great now with all of their settings.

We kept our house simple so vacum and dust, dishwasher. Get a good vacum, a good dust cloth. Don't be afraid to do small loads in your dishwasher or use the rinse cycle. It's cheaper than a maid. Our new neighbor will occasionally use a day maid service. I have never hired in. Laundry can pile up, and sometimes ironing will. We would switch off sometimes moving the ironing board in front of the TV. Now people have recorders, and Netflix on TV and DVD's. It's great now.

Oops, exercise. I'm a big walker, but if I couldn't I would get on the small trampoline we got for our kids when they were small. It's still up in the living room. Bigger than one of those one person tiny ones, but not real big. I will go running on it. I love the Yoga and Pilates for Dummies DVD's and we have a pool we put up most years. We don't want a permanant one. I also enjoy mall walking and small strip shop or those larger shopping areas to walk and window shop. Time is my biggest thing right now. Before kids, my dog and I were all over our neighborhood walking all of the time.

I like going to bed and getting up at a regular time, so that will not change for me. Sewing or crafts, I had to limit what I bought and did. In those days, I had easy 5 patterns, never more than 10, if ever, but it seemed like I did a lot with them. Same with fabric. I never had what I have now. But I seemed to be able to fit in some sewing in an evening or weekend morning when I wanted to. I've got kids now, and it is harder to fit in fun time for me. I'm doing lots of laundry, meals and house in my own free time, but it's not a bad thing. I don't seemed to mind it.


-- Edited on 9/1/12 11:49 AM --

CurlySu717

Intermediate
TX USA
Member since 10/26/06
Posts: 1043





In reply to Michelle T <<



Date: 9/1/12 1:34 PM

I am married. DH doesn't cook either, although he can pull something out of the freezer and transfer it to the oven or microwave.

He usually hires the kid across the street to do the lawn, but we need to do some landscaping and neither of us want to do it or maintain it. But we don't want the yard to look bad either. I can't get him to do pool stuff as regularly as it ought to be done.

He'll help me do chores but not during the week; he says he's too tired when he gets home from work. I try to do a room a night during the week so that I'm not cleaning all weekend.

Our house is small and we don't have room for exercise equipment. We have a gym membership and the gym is 2 minutes away; I just need to turn the TV off and go up there.

My goal for the three-day weekend is to get my sewing space set up again -- it doubles as the guest room, and I never put it back together after my in-laws were here for Easter. Then I can squeeze in 20 or 30 minutes here and there.

------
"To love another person is to see the face of God!" ~Les Miserables

www.lillianbettyandsibyl.blogspot.com

Vintage Joan


Intermediate
ON
Member since 7/16/07
Posts: 10449





Date: 9/1/12 2:17 PM

If option 2 is possible for you, I'd start with that. That sounds like heaven -- it sounds like it would solve a big part of your problem. As long as you don't then spend your time cleaning, getting *ready* for the cleaning service (like my mother used to do when we had a housekeeper for a couple of months, after my mother had surgery).

------
my shield and my very great reward ~ Gen. 15:1



Vintage Joan


Intermediate
ON
Member since 7/16/07
Posts: 10449





Date: 9/1/12 2:21 PM

Quote:
he says he's too tired when he gets home from work


But so are you.


Quote:
I try to do a room a night during the week so that I'm not cleaning all weekend.


Could he not do even one of the rooms? Maybe the room he hangs out in most?

------
my shield and my very great reward ~ Gen. 15:1


Printable Version
* Advertising and soliciting is strictly prohibited on PatternReview.com. If you find a post which is not in agreement with our Terms and Conditions, please click on the Report Post button to report it.
The Contemporary Couture Jacket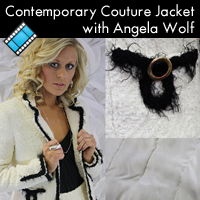 Sew a Designer Unlined Jacket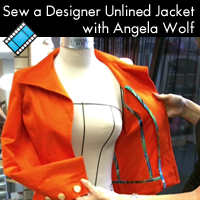 Butterick 4377

by: abbythomas
Review
Australian Smocking & Embroidery Magazine 98-2012-Pony Club

by: Saint Nolt...
Review
Sew Chic Fifth Avenue Dress Pattern (ln1311)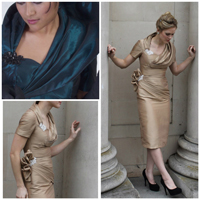 Buy Now
Sew Liberated Esme Top Pattern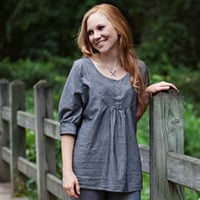 Buy Now