Imzadi

New York USA
Member since 4/12/04
Posts: 8
Skill: Intermediate



Date: 9/3/12 7:04 PM

I have been looking for the exact same model of a vintage Sears sewing machine that I used decades ago, back in the '70s. I used to sew on it all the time. I loved sewing. One day, about 6 years ago the motor caught fire.

Instead of replacing the motor, I tossed it out and got a brand new Sears/Janome electronic machine with many fancy stitches & perks, but didn't realize it is a "starter machine" with no adjustable presser foot (can't be replaced,) and barely has the horsepower to sew through three layers of a medium weight material. No heavyweight materials as the machine jams when going over heavy seams. Forget sewing denim or thick winter-weight items - which is the region I live in. I have barely sewn anything in the last few YEARS since I got this new machine.

Had I known what I know now, I would never have tossed that old Sears machine. It was a workhorse. All metal parts. Didn't have fancy stitching, just ziz-zag and blind hem. But, I sewed like crazy with it. So, I have been on the hunt to replace that old machine, so I don't get any more unpleasant surprises with a different model. It did everything I NEEDED. IF I want fancy stitches I still have the Janome.

I finally found the old Sears machine. I haven't bought it yet. But, the owner said that it would sew fine, but then randomly break the needle. She bought a new machine which works fine for her. So, I am assuming she's not pulling the material. (I won't be able to test it myself before buying.)

Since I had this same machine, I know it can be next to impossible to get the tension of the bobbin & top thread correct. I'm thinking that could be it. Or she could have been inserting new needles improperly. I'll probably bring in ANY machine I get to a sewing machine repair place, to give it the once over, check to see if some worn out parts need replacing, tune & adjust the tension, and properly oil it.

HOWEVER, my concern is that there may be MECHANICAL problem with this machine. Some mechanism or part inside or underneath that is warped, bent or broken causing the broken needles that are really cost prohibitive to fix. Is that possible if it sews fine some of the time? I would think that if something is warped or bent, it would show up practically every third or forth time the needle goes up & down as any mechanism fully rotates around.

Anyone have any guesses or experience as to what mechanical problems it can be? Would it be expensive to fix? Thanks!

-- Edited on 9/3/12 8:13 PM --

Mufffet


Vermont USA
Member since 8/14/05
Posts: 11943
Skill: Intermediate





Date: 9/3/12 7:17 PM

The previous owner - did she ever take the poor thing in for servicing? You can't know that I guess...so do it a favor and take it in. If the timing is off - that could happen. Also, did she ever change the needle? Odd as that sounds, some folks don't do it regularly. And yes, something could be out of alignment, but a servicing will tell you all that, and then you should get a call and an estimate before expensive repair is undertaken. Give a servicing a try - it could be a really good investment! :)

------
"Be kind whenever possible. It is always possible."
--Dalai Lama

I have sewing machines

Marie367

Ohio USA
Member since 5/28/11
Posts: 3376
Skill: Intermediate



Date: 9/3/12 9:03 PM

I have an Old Kenmore-my fear is that something will happen to it. I have often thought I need to buy another one to have for parts. Now you won't know until you sew on it but it is suspicious that it sews ok some of the time-that makes me think it might be user error-the needle or the thread or the bobbin. If there is something wrong with it, it might be a simple repair. However, you can probably find one without any issues too but you may have to keep looking. There are alot of these old Kenmores around. Please let us know what you decide and post a picture if you get her.

zanylady


Maryland USA
Member since 5/6/09
Posts: 255
Skill: Advanced



Date: 9/4/12 11:58 AM

I buy, service and sell old machines. Before you do anything, take out the needle and replace it with a Schmetz or Organ needle.Some of the old Kenmores don't do well with Singer needles or The needle may not be properly inserted.

Imzadi

New York USA
Member since 4/12/04
Posts: 8
Skill: Intermediate





Date: 9/6/12 0:23 AM

I contacted the owner with some of the great questions Muffett asked. The machine had not been brought in for servicing regarding the needle, or oiled in any reasonable time period before she stopped using it. She also stated that she could get through sewing & hemming a whole outfit, them move on to sew something else and the needle would just break half way through. She'd put in a new needle, sew something else for a bit and another needle would break. It does sound like user error to me, rather than a mechanical problem.

I had started sewing on that model machine when I was a tween. There were times I definitely did everything wrong that could be done wrong to break many needles, from inserting the bobbin shuttle & casing improperly, to putting in the needle the wrong way, using the wrong size needles for the fabric, etc. So I definitely know the many ways one can break needles on it.

The owner showed many pictures of the whole machine. It looked extremely clean & well maintained. It had a new light cover, that was a different color, so I know it had been serviced at least once before. Nothing was bent or broken that I could see, especially around the shaft area that holds the needle.

As Marie mentioned, it would be next to impossible to find one that probably didn't need servicing in some way, or they'd be keeping it. I have looked on eBay and found this model has many replacement parts available. (Marie, that might be a way to go with your machine if it breaks down.)

Muffett did point out fixing it would be a good investment. It was going for a steal of a price. So, even if it needs some repair, with all metal parts, it will be worth it in the long run. I think I will be very lucky if it turns out all it needs is some oiling, dusting, and a timing adjustment and the thread tensions adjusted. It will probably need a new rubber belt.

So I went ahead & bought the machine! I'll be testing it out sometime next week. Thanks Zanylady for the needle suggestions.

I'll let all of you know how well the machine works or if I have to take it in for repairs. Thanks again everyone!

Mufffet


Vermont USA
Member since 8/14/05
Posts: 11943
Skill: Intermediate





Date: 9/7/12 8:56 AM

We'll be looking forward to updates and maybe a picture....Can't get enough pictures of sewing machines for some reason. Happy sewing!

------
"Be kind whenever possible. It is always possible."
--Dalai Lama

I have sewing machines

clr56

Ohio USA
Member since 9/12/07
Posts: 151
Skill: Advanced Beginner



Date: 9/8/12 5:50 PM

I had a vintage White sewing machine and broke 3 needles one after another until I realized that the needle would get loose. The machine sewed very fast. She was a strong machine too. I just made sure to tighten the needle well before sewing and never broke another needle.

skae


Member since 4/23/07
Posts: 3554
Skill: Advanced





Date: 9/8/12 10:21 PM

I agree with the others. that machine needs servicing. I have a pfaff right now that break needles often. I know it needs to be timed. I have a kenmore that sew beautifully Its from the 70's
I need to replace the cord but never had trouble with. I got it from another lady that was going to through it out. I said NOOOO!!!!!!!!
Here's a picture of the machine.



------
Ecclesiastes 11:7,8 Nothing on earth is more beautiful than the morning sun. Even if you live to a ripe old age, you should try to enjoy each day, because darkness will come and will last a long time. (CEV)


Mufffet


Vermont USA
Member since 8/14/05
Posts: 11943
Skill: Intermediate





Date: 9/9/12 2:49 PM

Quote:
I got it from another lady that was going to through it out. I said NOOOO!!!!!!!!



WOW. No way....and this is a lovely machine! SO glad you saved it from an ignominious fate.

------
"Be kind whenever possible. It is always possible."
--Dalai Lama

I have sewing machines

Imzadi

New York USA
Member since 4/12/04
Posts: 8
Skill: Intermediate



Date: 9/13/12 10:10 PM

I got the machine and finally had some time to test it out the other nite. Before even turning it on, I gave it a much needed oiling TWICE. Just from turning the hand wheel, it was quite stiff and sticking in quite a few places. Yet, other than needing lubrication badly, it looks like it was barely used and is in excellent condition.

I did notice that the needle I put in, (which in this model machine is not centered in the presser foot, but is in the left position even with a straight stitch,) was almost rubbing against the left edge of the presser foot hole. I found that the screw which holds the presser foot in place was a little bent, so the presser foot was sitting a bit crookedly. Hardly noticeable unless one was looking for why needles would keep breaking. If the previous owner pulled the fabric even a hair to the left while sewing, she'd break the needle. Which is probably what kept happening to her.

I fixed the presser foot, plugged it in and IT WORKS BEAUTIFULLY!!! WooHoo!

It is actually in even better condition than my old machine that I threw out. The thread tension is set perfectly. No puckering like my old machine as I could never get the tension right. With my old machine, I had to actually turn the hand wheel a little bit to give the machine a little jump start as I pressed the pedal. With this machine, I just press and it goes!

The only thing not working is the ability to lower the feed dogs. The mechanism is frozen. I did find directions to try to unfreeze/unstick the mechanism. But, I also found a different post where someone tried that method, got the the feed dogs to go down, then they froze in the down position and she needed expensive servicing to get her machine working again.

For now, I think I will just go with setting the stitch width to 0 and taping a piece of cardstock over the feed dogs. If/when I have to bring the machine in for servicing, I'll get the feed dog mechanism fixed. But, I am super shocked that it does not need any other repairing.

I am so happy! It's like an old friend has come home.

Now, I just have to buy a portable hard case for it, a high to low shank presser foot adapter and a couple specialty feet and I'm good to go!

I can't wait to alter & lower all the waistbands on my jeans that I couldn't do with the weakling Janome.



-- Edited on 9/14/12 0:39 AM --
Printable Version
* Advertising and soliciting is strictly prohibited on PatternReview.com. If you find a post which is not in agreement with our Terms and Conditions, please click on the Report Post button to report it.
Online Class
More Knits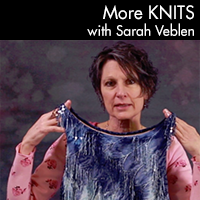 Online Class
Fun with Fitting - PANTS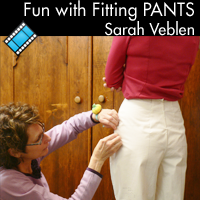 Ottobre Design Magazine 03-2011-7

by: 21wale
Review
McCall's 6552

by: Corkypompo...
Review
Candice Paper Pattern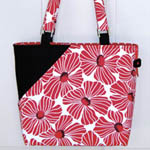 Pattern Details
Sewing Workshop Tosca Dress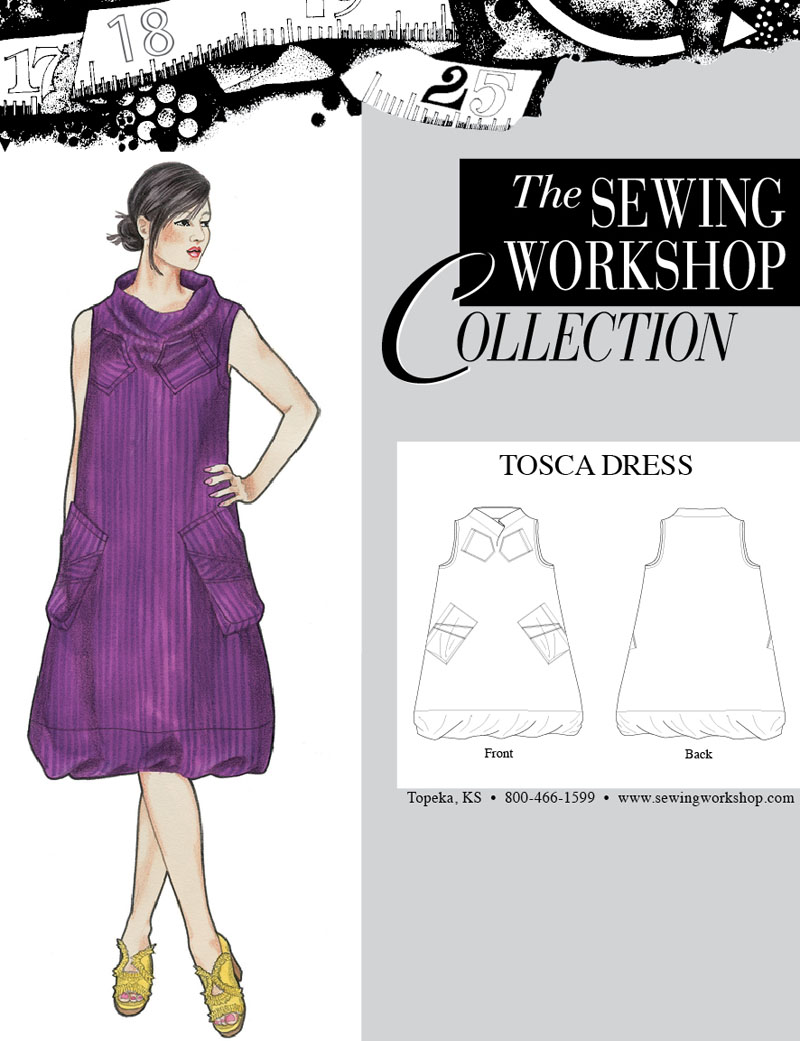 Pattern Details