gramma b


USA
Member since 7/25/08
Posts: 4023



Date: 9/5/12 7:14 PM

I just tried a new Serum, lasted less than a month and I didn't notice a difference. A pricey try, when I read that some just use a good old Vit. E or such. Looking to brighten normal skin and stave off those eye/mouth wrinklies. Winter is coming, when we don't have a little sun to brighten us.
Do you really need something different at nite?

marec


Arizona USA
Member since 5/11/08
Posts: 5596
Skill: Intermediate
Body Type:




In reply to gramma b

1 member likes this.



Date: 9/5/12 8:07 PM

Try St Ives Timeless face lotion. It comes in a large jar, is super light, does not bother my eyes (I am sensitive near the eyes to face creams, and is about $5.95/ jar. You can find it at Rite Aid.

------
my blog: http://kf-biblioblog.blogspot.com/
Stylish 60- http://www.pinterest.com/maresea/style-evolution/

tourist


British Columbia CANADA
Member since 7/23/07
Posts: 6787
Skill: Intermediate



Date: 9/5/12 8:19 PM

Avon Nurtura. Very cheap, especially on sale, which is usually is. One of the few things my DH has said "I love the smell of that." Maybe close to 30 years ago, but I still use it

------
http://bgballroom.wordpress.com to follow the progress on my next ballgown.

Elona


USA
Member since 8/24/02
Posts: 9961
Skill: Advanced
Body Type:




In reply to gramma b

2 members like this.



Date: 9/5/12 8:32 PM

Only prescription Retin-A, .025%. My doc specified a compounded mix of Eucerin and Retin-A, which makes it cheaper than the trade name product. It's still somewhat pricey (not so much as the really fancy department store brands), but a little jar lasts forever. As it happens, I've been using it forever, and I have very, very few wrinkles or discolorations.

There are only about three or four products that are actually effective in skin renewal or rejuvenation, and the most effective of them contain medications that get inside the cell's nucleus and change the metabolism there. However nothing--nothing--that alters the cells' machinery can legally be sold over the counter. Of the prescription medications are allowed by the FDA to alter the cell's machinery, Retin-A is the only one that has been time and time again been shown to have a real, quantifiable effect.

There are some OTC products that have shown some promise, and

here's

a link to a general overview of effective and ineffective things that have been studied in peer-reviewed journals.

------
Elona

JeannieR

Michigan USA
Member since 7/9/09
Posts: 96
Skill: Advanced Beginner



In reply to gramma b

2 members like this.



Date: 9/6/12 3:22 AM

coconut oil,
wonderful smell, also pop your popcorn in it, heaven! I made fried green tomatoes in it, has higher smoking point than olive oil. Husband raved how good they were. ( rolled them in cornmeal, salt, pepper, chipoltle chile powder, garlic, cumin)

Lots of people put in smoothies or even tea,coffee because the type of fat in it does not get stored as fat in the body/burns fat, and improves thyroid function. And is really good for the brain and nervous system. I've read reports using for alzheimers.


DH also raves about how nice my skin is, I'm almost 60, no wrinkles, even with controled timed sun bathing all my life. But, I've always used vitamins and antioxident supplements. And vit e on my face allot back in the day just broke open a capsule.

Need I mention vit D. Look up the new research. I was shocked that I was at zero when tested, and how much my wholistic MD wanted me to take to get to a nice range. Look it up on Dr Mercolas website.

I fell for the no sun propaganda some years ago and It was so depressing I gave up on that for having the sun back on my skin. But too late.

I belive the zero vit D levels set off all my auto immune problems, that attacked my thyroid, joints, muscles, skin, other glands, and put me into super early menopause at only 46. I need full bio-identical hormone replacement. Saved my life.


.
jojoba oil, I clean my face with it. And it is wonderful in your hair for oil treatment before washing. I have below hip length hair very thick, not much gray.

extra virgin olive oil,
this is full of antioxidents. I only use olive oil for gentle simmer of onion, garlic, veg, and salad and coconut oil for little higher temp cooking.

Allot of vitamins are released cooked in fat, that are not avalible otherwise to your body ie, carrots, broccle, greens, tomatoes, any kind of veg really.
'
and I have read reports of people using on their skin and looking really younger than their age.

Although I must say at almost 60, I look way younger than any of my 5 younger siblings. I also have taken vitamins and antioxidents since the 70s.

All these are age old favorites for your hair also. Although mine didn't stop falling out when I was 46 until I got proper thyroid treatment, and added bioten 5mg to my supplements. Over the next few years it thickened back up to almost normal, after losing almost half.

And you have to ingest proper oils and fats in your diet as every cell wall you have has to be made out of proper fatty acids. And your nerves and brain are mostly fat. It has to be the right kind of fat.

I have a friend my age that after trying every diet pill for years, not that fat, but not skinny like a teenager, went on weight watchers, and low fat, no egg yolks etc. Started running allot, got skinny, and her skin is awful now.

It was pretty bad before, got face lifts, using stuff from doctor on skin. looked somewhat better for a few years, less surface wrinkles, but not now.

You can exercise too much and with out enough antioxidents in your diet and or supplements and really cause allot of damage to your whole body, not just skin. ( as per Dr Sinatra, wholistic cardioligist and antaging nutrition expert, books and newsletter)

Please google if needing more detail or info about oils and uses of oils. Allot more info than I can remember and write about) Also look up weston price foundation. ( hope I spelled it right )

Jeannie

This is pretty much in line also with the low/no carbohyrate diets that has been discussed allot here.



ryan's mom


Member since 11/30/04
Posts: 5404
Skill: Advanced

1 member likes this.




Subject: Whats your go-to Old Lady face cream? Date: 9/6/12 6:18 AM

I also use prescription strength RetinA (.25 or .025 whatever it is). I can get 3 tubes for about $160 (not covered by my prescription plan but still economical for me) and it lasts about a year. It turns out to be far cheaper than buying cream after cream. A few weeks ago I bought this under eye serum at Walmart, the 90-second "eraser" type for almost $30. A waste of $$$ lol. I just wanted to add a little oopmh around the eye area. I'll stick with my Avon Renew night cream. I haven't seen any improvement with the Avon, but it sure does seem to provide decent moisture at night and that's what I like about it.

Prescription skin creams may seem expensive, but depending on what you get, it may be less expensive than going the OTC route. I find this is true for my kids acne medications. The co-pay is way less than something like ProActive.

------
Big 4 Pattern size 12, RTW bottom: 6, RTW jacket 8, RTW top (no size fits me well!)
Measurements: 34 HB/36 FB (34C bra)/27.5/36 (and working hard to keep it that way.)
Machines: Sewing: Elna 760, vintage Kenmore Model 33 (1967), Janome Gem Gold 3, Singer Model 99, Singer 221/Featherweight, Bernina 1630. Sergers: Babylock Imagine and Babylock Ovation. Embroidery Only: Janome 300E. Embroidery/Sewing Combo: Brother Dream machine. Coverstitch: Babylock BLCS. Straight Stitch: Janome 1600P.

My blog: www.phatchickdesigns.blogspot.com

blue mooney


Member since 12/21/02
Posts: 2017
Skill: Intermediate

1 member likes this.




Date: 9/6/12 4:21 PM

I like the Olay Regenerist line. Easy to find, not too pricey, has worked well for me.

Remember when they only had one product, and it was nick-named "Oil of Old Lady"?

Edited to add: I use the serum during the day, and the regular cream at night. Each product lasts me about 6 months.

-- Edited on

9/6/12 4:23 PM

--

------
--Robyn
sewing blog: http://bluemooney.wordpress.com/
other artwork blogged here: http://robynjorde.com/blog/

gramma b


USA
Member since 7/25/08
Posts: 4023



In reply to tourist

Date: 9/6/12 5:15 PM

I checked, Nurtura on sale now.
Enabler you, I hadn't ordered from them in years, but dropped some bucks online, it's free shipping over $30+ nice closeouts.

Sew Jane


Kansas USA
Member since 8/24/02
Posts: 137
Skill: Intermediate



In reply to gramma b

1 member likes this.



Date: 9/6/12 10:23 PM

I like the

Boom

products by Cindy Joseph. The Boom Silk is the most amazing moisturizer I have ever used. Not a fan of the Glo stick - but love, love, love the color stick and the glimmer stick. Watch her videos for how to use/apply. Extremely reasonably priced for the excellent quality.

Jane

-- Edited on

9/6/12 10:24 PM

--

------
"The real voyage of discovery consists not in seeking new landscapes, but in having new eyes."
- Marcel Proust


Michelle T


British Columbia CANADA
Member since 8/24/02
Posts: 4934
Skill: Intermediate



Date: 9/7/12 0:17 AM

My mother is 78 and has only used Avon Rich Moisture for at least the last 45 years, probably her entire adult life.

Her identical twin sister has used more expensive brands of cosmetics, cleansers and moisturizers and does look a could years younger than Mum, but Mum can easily pass for her early 60's.

I do not think there is a one products fits all answer. Our complexions are all so different.

I like the Olay product line. I do use a different moisturizer at night as my day time product has sun screen in it.

------
Proud parent of a Dwight International School Honour Roll Student
Printable Version
* Advertising and soliciting is strictly prohibited on PatternReview.com. If you find a post which is not in agreement with our Terms and Conditions, please click on the Report Post button to report it.
Online Class
The Contemporary Couture Jacket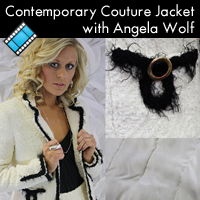 Online Class
Put it on the Bias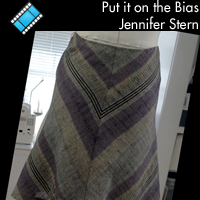 BurdaStyle Downloadable 6009

by: Alpine Que...
Review
Butterick 5586

by: fiberguy
Review
Jamie Christina Sunny Day Dress and Skirt Pattern (JC308SD)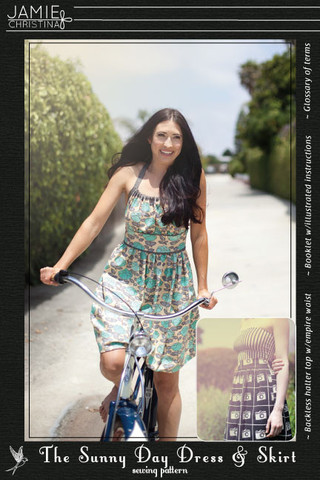 Pattern Details
Fit For Art Sleeve & Cuff Variations for Tabula Rasa Jacket Pattern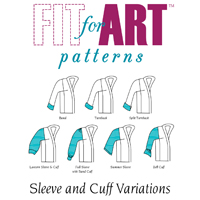 Pattern Details