CatMatt

Member since 9/6/12
Posts: 7



Date: 9/8/12 6:21 PM

I was sewing a Bodice for my daughter, stitched through some boning, and wrecked my beloved 22 year old Viking 620. It's been in the shop for a week, and they are waiting for a Viking specialist now. I'm afraid I've killed it.

I just read through the thread on vintage machines, and a lot of the posts echo my "biases" - but I want to do an opinion check with experienced sewers.

I do a lot of theatrical costume sewing. This summer I've had to make a Cinderella gown out of fragile fabrics, cotton calico skirts for Fiddler, and the killer - a microsuede Renaissance style reversible bodice with two layers of canvas to encase the boning, and then bias binding made out of the microsuede. Oh - and a quick Anne Boleyn outfit out of Brocade.

So - I need a machine that sews fast, can handle one layer of chiffon, or 6 layers of heavy upholstery fabric. I like having a zigzag for reinforcing, but don't need a host of decorative stitches. Love having a gathering/shirring foot.

I would love to hear your opinions as to what machines I should look at. I love my Viking. The only thing I would change if I could would be the speed. Sewing straight seems on yards of fabric with a slow machine is tedious, if not painful. But - I'd be happy with a little more power as well. Suggestions, anyone?

RipStitcher


Member since 5/28/12
Posts: 3299
Skill: Advanced



Date: 9/8/12 7:31 PM

Need buttonholes & Blind Hem? Or are you just pretty much needing a super-plain-jane sewing machine?

------
Video of how the Bionic Gear Bag works is here: www.BionicGearBag.com
Share pics with me on Instagram: RipStitcher
More pics are in my facebook group: Sew Much Nicer Community
Bernina 720!!! The Unicorn of Bernina USA
Bernina 880 Sterling Edition, Bernina 570qe
Babylock Ovation Serger & Babylock Sashiko
Pfaff Passport

Granddaughter: Bernina 560


CatMatt

Member since 9/6/12
Posts: 7



In reply to RipStitcher

Date: 9/9/12 1:45 PM

Buttonholes are pretty useful. If I'm doing something special, I'll do a bound button hole, or do it by hand, but for a quick skirt - yeah. Blind hem? Not sure how much I'd miss it. For long skirts/costumes, I usually do a foldover (I have a rolled hem foot), so heels don't get caught in a big hem.

tgm and Kittys


Wisconsin USA
Member since 3/8/10
Posts: 8685
Skill: Advanced Beginner



In reply to CatMatt

Date: 9/9/12 2:04 PM

What is your budget? Are you wanting computerized or mechanical sewing machine? Another Viking so you can use the same feet or no ?

------
Remembering my most loved BFF (Best Furry Family, a very close friend, family)...The Baby my kins, my Abigail ..11/2/03 - 3/7/16

She's my Baby & I'll love her if I want to, love her if I want to.... you would love her too she's the Baby ... the kins ...sung ..just one of her songs..
I miss you an awful lot my Baby ...Ab-i-gail she would come running when I would say her name like that...

Lord please take care of my much loved kitty. +
Thank you Lord for loaning me the much loved Babykins. +


a7yrstitch


Texas USA
Member since 4/1/08
Posts: 7516
Skill: Intermediate



In reply to CatMatt

1 member likes this.



Date: 9/9/12 2:11 PM

I was wondering if you had considered finding another vintage machine and also purchasing a serger to make faster work of some of those straight seams?

I would have no idea on how to steer you regarding a serger. I have an excellent BL that is a recent purchase. My BL was expensive. The Pfaff Hobbylock I used for 25 years was obviously reliable and easy to use, projects on that machine ranged from single layer sheer chiffon to bulky hiking straps for a sail boat and heavy upholstery. I know that there would have to be a serger that could do the job for you without the big investment of a TOL BabyLock.

Best wishes.

------
I have no idea what Apple thought I was saying so be a Peach and credit anything bizarre to auto correct.

beauturbo

California USA
Member since 5/2/09
Posts: 5545
Skill: Advanced



In reply to CatMatt

1 member likes this.



Date: 9/9/12 3:07 PM

This might not be what you want to hear, or it might be just more enabling, and start you on the road to many multiple machines instead, like just many, many people have for lots of good reasons, but I really think you optimally need two or three sewing machines and a overlocker. For all that you want to do. But, they don't all have to be brand new at all either. But there is really is no perfect one sewing machine that is going to do all that stuff equally well for you. Even the old Viking 620 was not, as look what has happened to it.

On the 6 layers of heavy upholstery fabric, (or very thick stuff) you need something made more for that kind of thing on purpose, with compound feed, or pin fed, with a big separate commercial motor, separate underneath it's large and space hoggy table.

For a single layer of very fragile fabric, chiffon or whatever, I think a newer or new machine is actually better for that a lot of the time, also it would have a variety of possibly easy to use button holes in it, if you need those for anything. But, if you just wanted straight or zig zag for that, maybe something like a old Singer 15, 201, 401, 403,, or maybe a Pfaff 130, 30, 1222, or an elna supermatic or an old Necchi or just a whole lot of other things. Including a lot of nice new Computerized machines too. I think all those (except for maybe the 1222, which I can't remember) would have screw holes in the machine bed to attach binding attachments to, if you really liked those and wanted to use them. Most computerized machines, not having a metal bed to them, are not going to have the two threaded screw holes in the same places (for some binding attachments) just like some way older ones though.

Overlocker would be nice, speed things up and be really good for chiffon and thin fragile fabrics, and could make rolled hems in them much quicker and faster and more easy than any sewing machine, unless it really had to look, close up wise, more like straight stitch done on some vintage/antique kind of machine that matched to the time period of your production, but my guess is maybe no one is really all that close up to see that detail sometimes? Also the split/differential feed would help in fragile slippery fabrics sewn without puckering.

On some very few Microsuede's sold some places, just because some factory can produce a bolt of that fabric, and sell it someplace, I don't think it always means it even went through enough "sew-a-bility" tests (on even the fabric factory side) to even sew out nice and easy and in a way you might always just love, on any machine sometimes. Very occasionally, even no matter what stitch length, thread, needle and every trick in the book (paper under it and whole bunch else sometimes) just because some of that stuff is made so very dense, with the spinnerets made to shoot out the liquid that forms the fibers, having those so tiny and then woven dense and so close too. Also sticks to your needle sometimes no matter what needle and then also you got flagging and skipped stitches going on, pretty much no matter what you do. I have meet a very few of those like that- in that case sometimes no matter what you do or what kind of machine (even a whole bunch of them in a row), sometimes better to just choose another, different kind and brand of synthetic micro suede fabric instead then. You probably/might know if you had encountered one of those after actually trying to get some sewablilty out of it, after 5 or 10 very different machines even in a row!

CatMatt

Member since 9/6/12
Posts: 7



Date: 9/12/12 8:21 PM

All - thanks for the feedback so far! I'm beginning to think I need to start thinking in multiple machine mode. I test drove some Vikings today at the Joann's in Quakertown (they rent space) and I realized that what I was looking for probably didn't exist in one machine.
I'd really like a serger for brute force sewing/edging. While I broke my machine on a bodice, they need chemises, and multiple skirts for the right look. Those are long, boring seams, and something that could make short work of those would earn my undying gratitude!
My other avenue for a strong machine may just be a vintage one available to me for free. My mom has an old Necchi (1950s? I was sewing on it in 1965 when I was 7, and I don't think it was new) that she is willing to give me. The mechanic at the local store says he can tune it up. My mom is so cute - it was a modern machine for the time, and she said "I still have all the cams". I actually started costuming on that machine when I was in High School. I'm anxious to get another look at it and see what it is. I could possibly have a gem right under my nose!


CatMatt

Member since 9/6/12
Posts: 7



Date: 9/12/12 8:23 PM

Oh - and thank you for enabling

I've been really fortunate with my viking, but I'm also doing enough swearing when I'm sewing under time constraints to realize I might need to take a new look at this!

BeeBeeSew


Maryland USA
Member since 12/13/07
Posts: 826
Skill: Advanced Beginner

1 member likes this.




Date: 9/13/12 8:06 AM

If you do a lot of costuming with long, straight stitching a serger would be a great machine to add - the side seams on a long skirt would be done in a few seconds. JUST a serger (no coverstitching) isn't expensive (necessarily, of course you can go "big"). The Necchi would be a NICE machine for sewing - doesn't have the modern bells and whistles but they aren't really necessary and lots of garments have been made on much less machine than an early '60's Necchi. I'd snatch that one up in a heartbeat.

Learn To Sew


Member since 4/12/05
Posts: 14202
Skill: Advanced Beginner



Date: 9/13/12 11:24 AM

Any update on your Viking? Are they sure you did not just knock the timing out of whack? Why do you say it is Dead? You did not say what happened other than you sewed over some boning. Once you hit the boning, what did the machine do?

It sounds like you expect to buy a newer machine or another vintage Viking.

------
Bernina 630, Bernina embroidery module, Pfaff 2036, Bernina 1200DA serger, Unique Sewing Cabinet 450L
Printable Version
* Advertising and soliciting is strictly prohibited on PatternReview.com. If you find a post which is not in agreement with our Terms and Conditions, please click on the Report Post button to report it.
Online Class
Put it on the Bias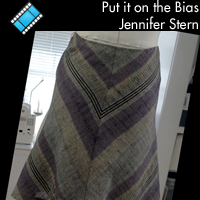 Online Class
All About Buttons and Buttonholes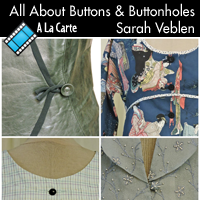 BurdaStyle Downloadable 04-2014-113

by: Timmithea
Review
Simplicity 1775

by: MrsCharism...
Review
Victoria Jones Collection Misses' Long & Short Caftans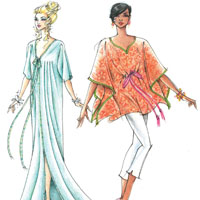 Pattern Details
Sewing Workshop Haiku Two Pattern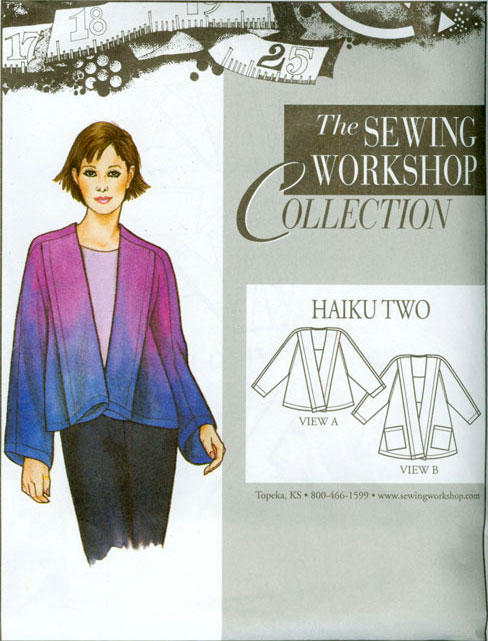 Pattern Details