ojolly

Intermediate
USA
Member since 5/11/12
Posts: 10



Date: 9/10/12 1:26 PM

I'll be purchasing my first serger soon. I've been learning lots reading the different topics, but I have a question about machine tension. What's the difference between the different types of tension? Does one type hold tension longer than the other? Is one "better"? Is "lay in" just newer technology? I see "lay in" tension on both expensive and less expensive models, so I'm rather confused.

------
Cutting & sewing the knits I've lovingly created at craftingfashion.com

Pj3g


Intermediate
Wisconsin USA
Member since 2/14/11
Posts: 660





Date: 9/14/12 2:40 PM

You've been waiting for an answer. I'll jump in and go for it.

All SM's and sergers have tension disks which the thread lays between (or is passed through or layed into) on it's way through the machine to the needles or end of loopers. The tension disks are tightened or loosened in order to put pressure on or lessen pressure on that thread in between the tension disks.

Now, some machines control the tension disks with internal or external knobs, sliders, computer buttons or by selecting a stitch and then the machine sets the tension according to which stitch is selected. These knobs, sliders, or computer buttons are located in different places on different machine. It does not matter which type controls the tension disks--they all work equally well--that's your answer--finally you got one!

I do believe external knobs were what was originally invented but are still used today by many brands of SM's and sergers today.

People who can afford it love Babylock sergers where everything is automatic. Unfortunately, that's not me. I have 3 sergers which I bought for far less than one Babylock though. And as it turns out, it works out great for me. When I am sewing projects which require different stitches or thread colors, I can have more than one machine set up. And I for one would like to dispel the myth that sergers are hard to thread or learn.

But it takes more than an owners manual to get really good at it. You need to practice on old sheets or clothes, and a really super good book for first time serger owners is The Complete Serger Handbook by Chris James

You will love owning a serger! They are so much fun! Happy Shopping!

------
Thank you Lord for my Mother who taught me the joy of sewing, for my Father who encouraged my sewing, for the talent You gave me to sew, and for all the special people in my life to sew for.

Miss Fairchild


Advanced
USA
Member since 8/24/02
Posts: 7936





1 member likes this.



Date: 9/14/12 4:23 PM

After going out on a road trip with a retired Home Ec teacher who was looking for a specific type of serger (one with knobs) and with myself having a lay-in thread type, I can say with certainty that it really doesn't matter. Back when my friend was teaching, she had students that wouldn't "click" the thread in the thread guides (lay-in) and they couldn't see whether or not the serger was threaded correctly, as one would with a knob-type (sometimes the thread will lay over the knob it needs to go behind)

I have an old White 734DS with lay-in thread (about 10+ years old?) and a newer model, Singer 14j250, with lay-in thread and I've never had a problem with either.


------
"Play the cards you are dealt, but choose who is sitting at the table"..AARP magazine

SEE MY ETSY SHOP HERE: http://www.etsy.com/shop/AuntMaymesAttic
My blog: http://auntmaymesattic.wordpress.com/

PattiAnnJ


Advanced
USA
Member since 12/3/06
Posts: 7391



Date: 9/14/12 6:00 PM

The lay-in does not have the tension control knobs. Set these to zero when threading to open the tension mechanism.

For both types, raise the presser foot to be sure the tension opens to accept the thread.

Thread with the presser foot down and/or knobs not set to zero you've got a mess.

I have never heard of any sewing machine holding the tension for a certain amount of time. When it's set, it's set until you change it or the machine wears out.




-- Edited on 9/14/12 6:02 PM --

------
"Improvise, adapt and overcome." - Clint Eastwood/Heartbreak Ridge

Pj3g


Intermediate
Wisconsin USA
Member since 2/14/11
Posts: 660





Date: 9/14/12 8:15 PM

PattiAnn--oh I hate to differ, but the lay-in thread sergers have knobs (or someway to control the tension disks as I stated above) The knobs may be recessed into the machine as you can see here on this example: Brother lay in thread serger

And this Singer Professional 5 thread has lay in threading too but uses sliders to adjust the tension disks. I have this one plus 2 more sergers.

And just to be clear, here's an example of a serger that does not have lay-in threading. Instead the thread comes down the front of the machine, wraps down, under and behind the knobs, and it's behind the knobs where the tension disks are located.

And of course, computerized sergers with lay in threading and push buttons to control the tension disks.


------
Thank you Lord for my Mother who taught me the joy of sewing, for my Father who encouraged my sewing, for the talent You gave me to sew, and for all the special people in my life to sew for.

Pj3g


Intermediate
Wisconsin USA
Member since 2/14/11
Posts: 660





Date: 9/14/12 9:03 PM

Wait PattiAnn, maybe once the 'knob' is turned sideways and recessed (like on the Brother) it is no longer called a knob. Maybe then it's called a dial?

And maybe a knob is called a knob only if it protrudes outward? But the knob turns the same as a dial.So is it a knob or a dial?

My point is, is that maybe you were thinking lay in's had no knobs but had dials.

I think I'm making this more confusing.

ojolly, they all work equally well. It is really your budget and preference that matters.



-- Edited on 9/14/12 9:04 PM --

------
Thank you Lord for my Mother who taught me the joy of sewing, for my Father who encouraged my sewing, for the talent You gave me to sew, and for all the special people in my life to sew for.

PattiAnnJ


Advanced
USA
Member since 12/3/06
Posts: 7391





Date: 9/14/12 10:47 PM

Quote: Pj3g

PattiAnn--oh I hate to differ, but the lay-in thread sergers have knobs (or someway to control the tension disks as I stated above) The knobs may be recessed into the machine as you can see here on this example:

Brother lay in thread serger

And

this Singer Professional 5 thread

has lay in threading too but uses sliders to adjust the tension disks. I have this one plus 2 more sergers.

And just to be clear, here's an example of

a serger that does not have lay-in threading.

Instead the thread comes down the front of the machine, wraps down, under and behind the knobs, and it's behind the knobs where the tension disks are located.

And of course, computerized sergers with lay in threading and push buttons to control the tension disks.




If your serger happens to be the BabyLock Imagine or similar models there are no knobs, levers, wheels, or adjustments to the tension by the user. Lay it in, and it does have to click at the first guide, and follow the track.

-- Edited on 9/14/12 11:08 PM --

------
"Improvise, adapt and overcome." - Clint Eastwood/Heartbreak Ridge

Pj3g


Intermediate
Wisconsin USA
Member since 2/14/11
Posts: 660





Date: 9/15/12 8:22 AM

Quote: PattiAnnJ


If your serger happens to be the BabyLock Imagine or similar models there are no knobs, levers, wheels, or adjustments to the tension by the user. Lay it in, and it does have to click at the first guide, and follow the track.





Yes there is an adjustment to the tension disks by the user even on a Babylock---the user adjusts the tension when she picks the stitch and is what I originally wrote in my first answer above to ojolly. Here's what I wrote:

Now, some machines control the tension disks with internal or external knobs, sliders, computer buttons or by selecting a stitch and then the machine sets the tension according to which stitch is selected.




-- Edited on 9/15/12 8:38 AM --

------
Thank you Lord for my Mother who taught me the joy of sewing, for my Father who encouraged my sewing, for the talent You gave me to sew, and for all the special people in my life to sew for.

PattiAnnJ


Advanced
USA
Member since 12/3/06
Posts: 7391





Date: 9/15/12 3:59 PM

hiccup
-- Edited on 9/15/12 4:03 PM --

------
"Improvise, adapt and overcome." - Clint Eastwood/Heartbreak Ridge

PattiAnnJ


Advanced
USA
Member since 12/3/06
Posts: 7391





Date: 9/15/12 4:02 PM

Quote: ojolly
I'll be purchasing my first serger soon. I've been learning lots reading the different topics, but I have a question about machine tension. What's the difference between the different types of tension? Does one type hold tension longer than the other? Is one "better"? Is "lay in" just newer technology? I see "lay in" tension on both expensive and less expensive models, so I'm rather confused.


Too much semantic drama on this subject...........so the best thing for you to do is visit as many sewing machine dealers as you can find.

Tell them this will be your first serger and if you have a budget, tell them the maximum you can afford.

They will demo and then let you try.

Be sure they show you how and then let you thread the serger - this can be the most difficult or the most easy interaction you will be having with the serger.

Buy what you like. Buy from a local dealer where you can walk in for support and lessons. The dealer will also provide service for the serger as needed.

Tension stability should be the same on all the brands and models as long as they are not very old or very well used....parts do wear after long, hard journeys.

------
"Improvise, adapt and overcome." - Clint Eastwood/Heartbreak Ridge
Printable Version
* Advertising and soliciting is strictly prohibited on PatternReview.com. If you find a post which is not in agreement with our Terms and Conditions, please click on the Report Post button to report it.
Serging Ahead with your 5 Thread Serger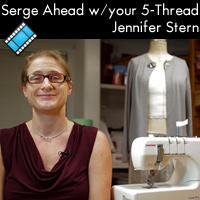 Altering Jackets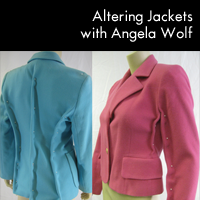 Kwik Sew 3658

by: chesneykat
Review
brerrabbit.com Gertie\'s book for better

by: ErikaMadeI...
Review
You Sew Girl Kids Beret Pattern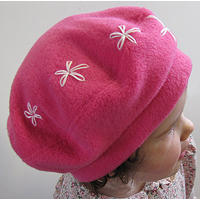 Buy Now
SewBaby Wearable baby blanket Pattern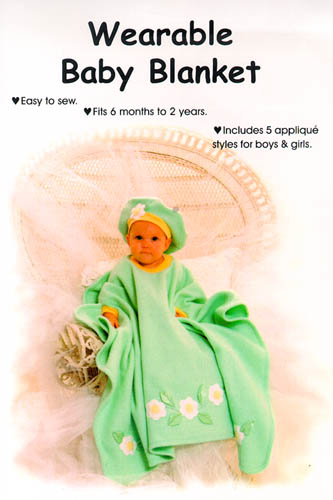 Buy Now