Lady_Mame


Intermediate
Washington USA
Member since 3/11/07
Posts: 2074

1 member likes this.




Date: 9/17/12 5:59 PM

So I took my sister shopping in a bigger city where vintage and recycled/upcycled clothing is quite 'in'. We went to a well-regarded vintage store and I found.... fakes. Not even fabulous fakes. Just big ol' honking FAKES that I think any person on this website would realize were of modern manufacture. I found too many OBVIOUSLY mislabeled items for this to simply be a mere mistake on a hassled, hustled afternoon.

So tacky, IMO. For you vintage fashion lovers -- how common is this? And I'm not talking about a handmade dress, done from a genuine vintage pattern, with vintage techniques and maybe even antique/vintage fabrics that is understandably taken for an original, but I'm talking about a poly/cotton gingham dress with no lining and a machine-done hem that is labeled as a mid-fifties genuine.

------
Needle Needle Straight and Slim, Dust and Sweep the House for Him! --Grimm Fairy Tales

Vintage Joan


Intermediate
Ontario Canada
Member since 7/16/07
Posts: 10706





Date: 9/17/12 7:29 PM

Quote:
a poly/cotton gingham dress with no lining and a machine-done hem that is labeled as a mid-fifties genuine.


Wow, people really have to be on guard about everything. Why don't the vintage stores turn this stuff down? At the antique mart near me, there are sometimes vintage clothes, and you can really tell the difference -- fabrics even from the 60's or early 70's are easy to tell apart from modern fabrics. (Many fabrics have actually evolved quite a bit... early synthetic fabrics, for example, were pretty horrendous compared today's synthetics.)

Besides, a true vintage garment would show at least slight wear or discoloration. I don't get why these fakes are even allowed in the store.


-- Edited on 9/17/12 7:33 PM --

------
my shield and my very great reward ~ Gen. 15:1



talesofawannabe


Advanced Beginner
Virginia USA
Member since 6/25/10
Posts: 298



Date: 9/17/12 8:47 PM

Sadly, this is so very common. I have seen tons of skirts in vintage stores labeled as either 50s or 60s vintage that had invisible zippers! Tons of clothing with modern care tags are labeled as 60s and earlier.

If a dress have an invisible zipper, poly lining, machine hem, a care tag, and a Talbots label then it's probably not from the 60's even if it's styled as such!

If you own a vintage store, then simply not knowing the difference is not okay. Perhaps in many cases it is more sinister and a true attempt to deceive unknowing customers. So sad.

------
http://talesofawannabeseamstress.blogspot.com/

Lady_Mame


Intermediate
Washington USA
Member since 3/11/07
Posts: 2074





In reply to talesofawannabe <<

1 member likes this.



Date: 9/17/12 10:26 PM

Well, I just used my LAST vintage invisible zipper, and it was manufactured in either 1961 or '63 according to the packaging if I'm recalling it correctly, but I would agree they are certainly NOT common on vintage factory-made clothing and frankly, probably aren't all that common on home made things either as they were considered somewhat lower quality (so says Gramma). I think they were intended for home decoration more than clothes? I'm really not sure on that. But all of that aside -- you'd know! -- the old ones have METAL teeth!

I really want to be fair as say "oh, well it might have been one of the earliest uses of invisible zips" or, "gee, it could have been repaired with a newer zip" or "maybe it was altered and they replaced....." But it's hard to come up with a reasonable excuse for the whole kit and kaboodle. (I of course, would forgive a shop owner if someone passed a really good fake under them -- I mean, some of the stuff I've seen here I'd have never known because they used all the 'right' techniques and repro fabrics/buttons. Sew Nice Girl knocked off that one designer dress, and I have to admit, it would have fooled the designer!)


------
Needle Needle Straight and Slim, Dust and Sweep the House for Him! --Grimm Fairy Tales

Lady_Mame


Intermediate
Washington USA
Member since 3/11/07
Posts: 2074





In reply to Vintage Joan <<



Date: 9/17/12 10:33 PM

If nothing else, it's obvious that the fabric has been washed. And washed. AND WASHED. Even the most lovingly cared-for garment gets that 'washed' look. It's not going to be perfect pink. It may be bright and it may be even vibrant, but it's not like a modern pink.

I think in some cases that the lousy fakes are allowed in by the hired help that may not yet have the "eye" for it. Or, it might be allowed in as "vintage look" and then get accidentally mislabeled. But I think in more cases it's more an attempt to plump the inventory and while not exactly fleece a customer, certainly get 5-10 more dollars than the same dress might otherwise get second-hand.

------
Needle Needle Straight and Slim, Dust and Sweep the House for Him! --Grimm Fairy Tales

Elona


Advanced
Member since 8/24/02
Posts: 8551





Date: 9/17/12 10:50 PM

This kind of thing is really common, I find. You see it in brick and mortar stores, of course, but very often on ebay. Just try, for example, typing a search with the words "vintage beaded flapper dress" or "1920s beaded flapper dress."

You'll often get something like this. Many people would spot it as more recent than the 1920s, but some would not. If you read the description of this "Vtg BEADED SILK SEQUIN Metallic Maxi Party Dress / 20s Flapper Trophy Gown" very carefully, it does include the words "1977-1989 (Punk, New Wave, 80s)". Yup, that's a 1920s flapper dress, all right.

Phantasm

Intermediate
Member since 9/17/12
Posts: 20

1 member likes this.




Date: 9/18/12 0:01 AM

I find fakes fairly common as well, but I understand their purpose. I have a lot of vintage patterns myself, and enjoy the ability to customize my own clothing, but I actually prefer NOT to own real vintage clothing (unless it's something truly exceptional). My reason for going against it is that I've never found an item properly dated, cleaned, or in good enough condition. All vintage items I find are mangled; they have sweat stains, irreparable damage, and are horribly overpriced. Why would I pay $120 for an old misshapen, moth-eaten taffeta dress from the 50s? Just because it's 50s? I personally find that crazier than pushing fakes. Fakes are generally the more affordable alternative that you can actually wear. I'm thinking if you've seen them in stores it's probably because there is a demand for them. Younger generations who are taken by the style would prefer to own something wearable; unlike some people who are genuinely passionate about vintage clothing and want to own a piece of history, these individuals are just infatuated with a trend.

I wouldn't worry about it too much, obviously you have your head on straight and know what you're interested in, and what you're not interested in. :)
-- Edited on 9/18/12 0:02 AM --

Lady_Mame


Intermediate
Washington USA
Member since 3/11/07
Posts: 2074





Date: 9/18/12 0:58 AM

Oh, I don't disagree with anything you are saying -- I just don't like seeing people like my sister ripped off.

------
Needle Needle Straight and Slim, Dust and Sweep the House for Him! --Grimm Fairy Tales

arianamaniacs


Advanced
Member since 6/11/04
Posts: 1413







Date: 9/18/12 3:16 AM

Quote:
If you read the description of this very carefully, it does include the words "1977-1989 (Punk, New Wave, 80s)


I don't mind listings like that at all. It's obvious the seller wanted to attract people who are looking for a flapper style dress. The only way you have to attract all kinds of lookers is to get creative with the title. This listing didn't give me the impression that I was looking at an original flapper gown. The dress attributes are clearly listed and the item itself is under the 70s category.

I can imagine that the vintage shop selling 'original' vintage clothes is just under financial stress to keep the shop above water. It's not an excuse, but nowadays so many people have jumped on the vintage train it's probably hard to find those kinds of 'unique', 'quirky' or nice fashion in good enough condition to sell.


stirwatersblue


Intermediate
Kansas USA
Member since 12/13/08
Posts: 3460

1 member likes this.




Date: 9/18/12 6:25 PM

...And, also, the 1970s *is* vintage.

I don't know anything about vintage clothing, but this kind of reminds me of the vintage toy/action figure market. If you go into a store like Vintage Stock, you're far more likely to see "Star Wars" figures from the recent or current reissues than you are genuine pieces from the 1970s/80s. I don't see a problem with that, and feel it's up to the buyer to know the market--OR like what they're buying enough that the cost discrepancy doesn't matter to them.

***
I will say, however, that I was once lured into a museum by advertising that made me believe they had genuine gowns worn by a 19th Century First Lady... and I could tell in an instant that they were reproductions (the machine embroidered taffeta rather gave it away). They were lovely, but as a historical costumer with a background in museum studies, my question was WHY? As much as I enjoyed looking at them, I couldn't ferret out the educational value. :/

------
~Gem in the prairie
Printable Version
* Advertising and soliciting is strictly prohibited on PatternReview.com. If you find a post which is not in agreement with our Terms and Conditions, please click on the Report Post button to report it.
Online Class
Create a Jacket Muslin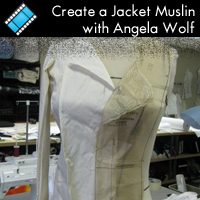 Online Class
Altering Pants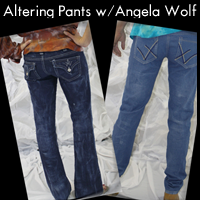 Self Drafted Pattern 311422-1000

by: lala47
Review
Sew Liberated Mei Tai Baby Carrier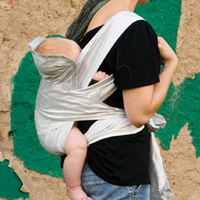 More Info
Favorite Things A Wallet Purse Pattern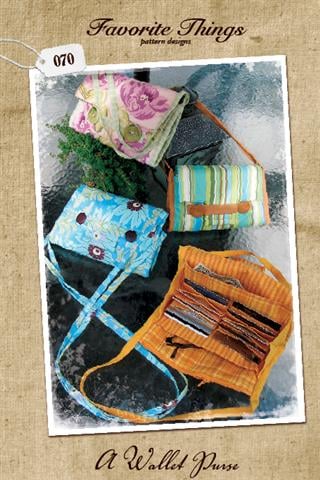 More Info
Simplicity 2146

by: sewinganda...
Review