The sewing machine I am using at the moment is a Lervia, which was an inexpensive machine from Lidl. I am having some issues with the stitching at the moment, and I am trying to figure out if I am doing something wrong, or if the machine is out of line somehow.
I made a few pj bottoms out of a jersey fabric last weekend. In the beginning, I would be sewing along and there would be a clunk and a whirr and the thread would break. What I was getting looks like this on the bobbin side: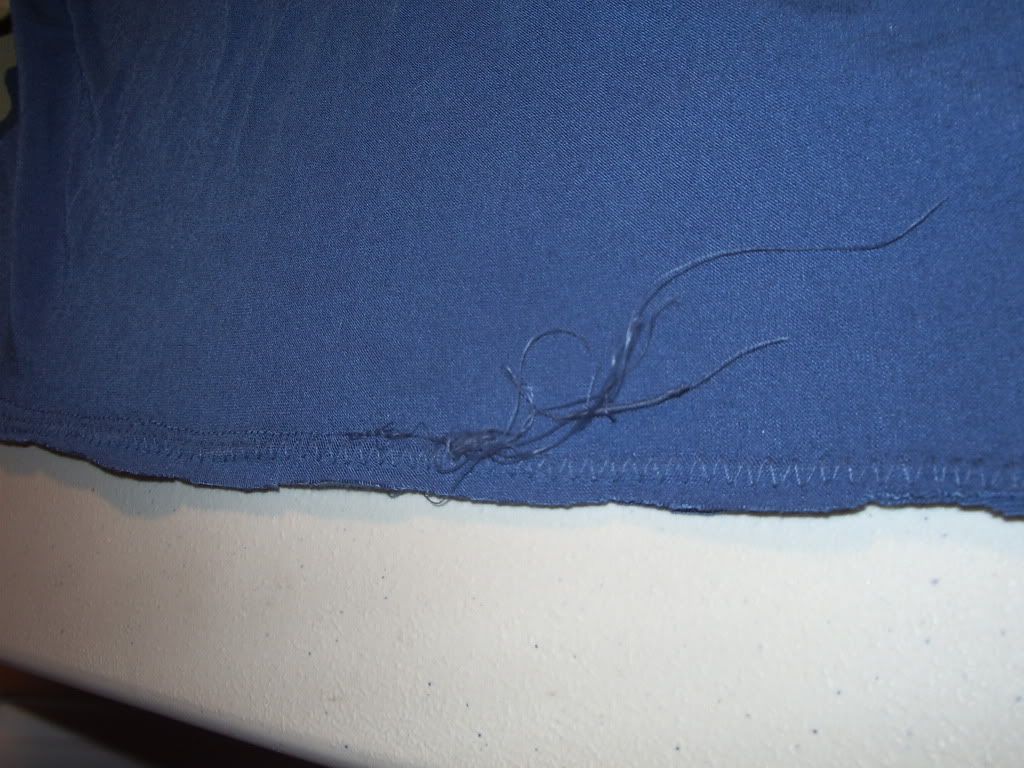 '/>
Also, here are two views of the same seam, one the top thread and one the bobbin thread. I had managed to sew on, and went back later and sewed over the seam, so that the broken thread wouldn't give way. I was rushing to try and get this done for DDs birthday party, so I didn't want to be dealing with this!!!!
What seemed to work to fix it were these things, not all at once, there seemed to be a different reason each time:
- rethreading the top thread and bobbin, even when nothing seemed to be wrong.
- One time it seemed there was a problem with the bobbin, when I took it out of the machine and tried to pull on the thread it was wound tight. Since it was nearly empty anyway I took the thread off and dumped it and rewound the bobbin with new thread.
- One time it seemed the thread had come out of the tension bit on the bobbin.
- Things seemed to improve if I sewed at a 'medium' speed, not by putting the pedal all the way down.
- FWIW the thread I was using, and usually use is gutterman. I sometimes use cheaper thread (no brand name) when I need a small bit of thread in a particular colour, but I don't usually use this much.
Is there anything I'm missing? Am I doing something wrongly? Could it be the machine?
ETA, as time went on and I sewed away, the machine snarled up less and less. I oiled it recently, but I need to do it again after this weekend.
-- Edited on
9/17/12 6:44 PM
--
-- Edited on
9/17/12 6:46 PM
--
------
Reading from Europe